Niagara Falls SightseeingOf all the fun things to do in Niagara Falls, sightseeing is probaby the most popular. The city's enterprising businesspeople make sure that visitors can view the falls from every conceivable vantage point—from the air, from a boat, from a tower, from a bridge—and most are worth the effort.
Because of parking congestion in the vicinity of the falls and Clifton Hill, it is advisable to sightsee by bus or on foot. A people-mover system provides transportation for the 11 kilometres (7 mi.) between Queen Victoria Park and Queenston. See for details and for other transportation options.
Bus Tours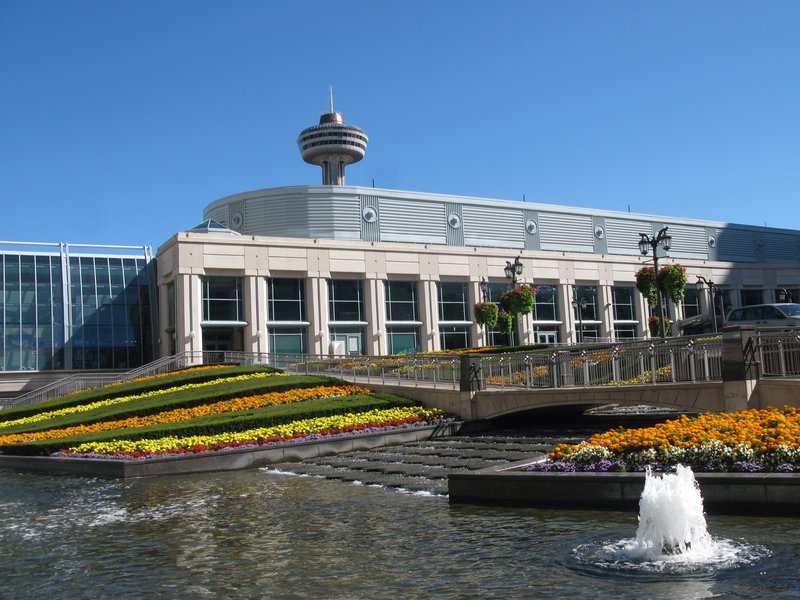 AAA/Inspector 16
Double Deck Tours offers four-hour excursions aboard a double-decker bus. Trips depart at 11 a.m., April through mid-October, and cost $76.15; $47.88 (ages 6-12). Phone (905) 374-7423.
Sightseeing and winery tours are offered by Niagara Airbus, (905) 374-8111. Hotels and motels also offer sightseeing tours.
Driving ToursIf you're taking a road trip with your pals, make the Niagara Parkway part of your trip. Iit's a fun thing to do with friends, especially if you pack a picnic lunch. One of Ontario's most scenic drives, the parkway runs 56 kilometres (35 mi.) between Fort Erie and Niagara-on-the-Lake, paralleling the Niagara River, the falls and expanses of landscaped parkland. Picnic spots, golf courses, gardens and many other attractions border this drive. In the 1940s Winston Churchill described this as "the prettiest Sunday afternoon drive in the world."