What to Do in Niagara Falls There are so many fun things to do on vacation here. First, sample the spectacular views along the Niagara Parkway from the Rainbow Bridge to Table Rock, and choose your favorite vantage point from which to observe the three waterfalls—American, Bridal Veil and Horseshoe—known collectively as Niagara Falls .
Stroll across the footbridge over the whirling American Rapids to the wooded Goat Island in Niagara Falls State Park (1 Prospect St.), New York's oldest state park, for an up-close look at the river as it plunges 184 feet into Niagara Gorge.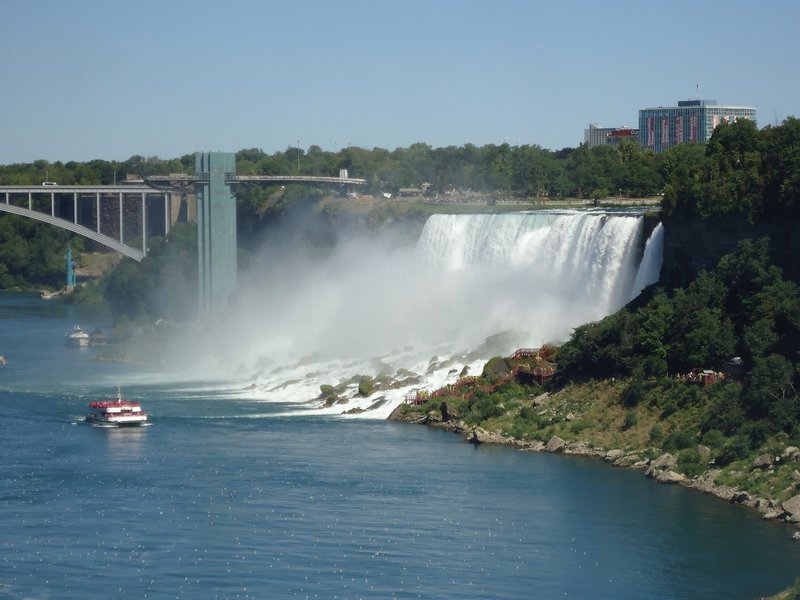 AAA/Inspector 16
Cruise past the American and Bridal Veil falls with Niagara City Cruises , which can be found on the Canadian side from the dock at Clifton Hill and River Road; it'll be a drenching, deck-rocking rendezvous with the seething caldron of river water churned up at the base of the massive Horseshoe Falls.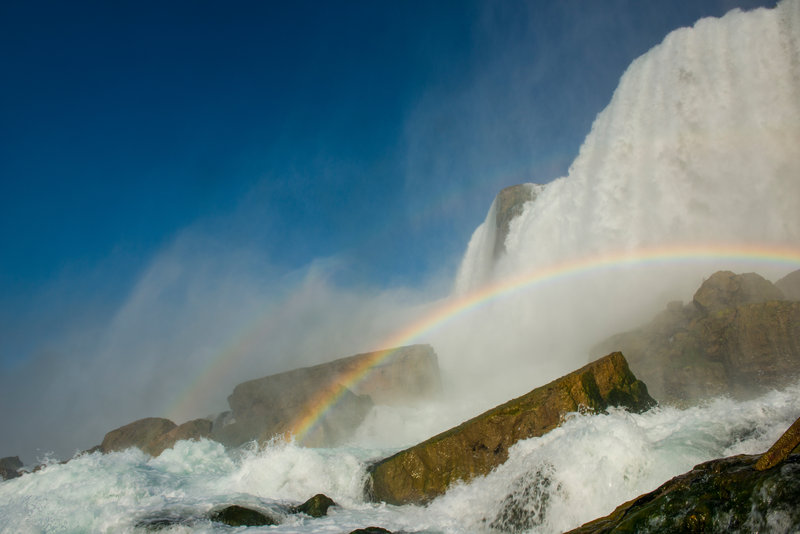 hsun337/iStockphoto.com
Slip on a rain poncho and rubber sandals in preparation for a very moist encounter at the Hurricane Deck just 20 feet from Bridal Veil Falls as part of the Cave of the Winds Tour on Goat Island. The deck is a great location for spotting rainbows.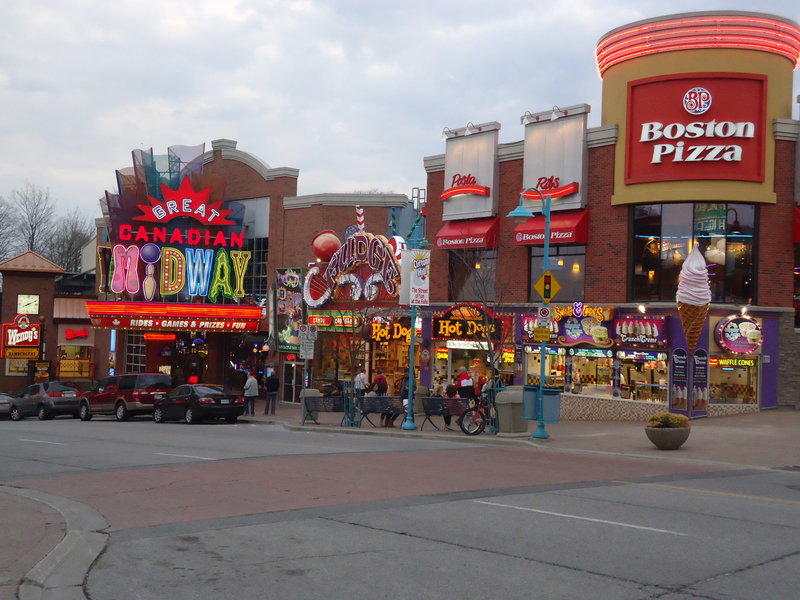 AAA/Inspector 16
Wander among the game-packed arcades, neon-lit souvenir shops, themed restaurants and carnival midway-style rides that crowd the Clifton Hill area, just a short walk from your best view of the American Falls. It's one of the most fun things to do with friends here.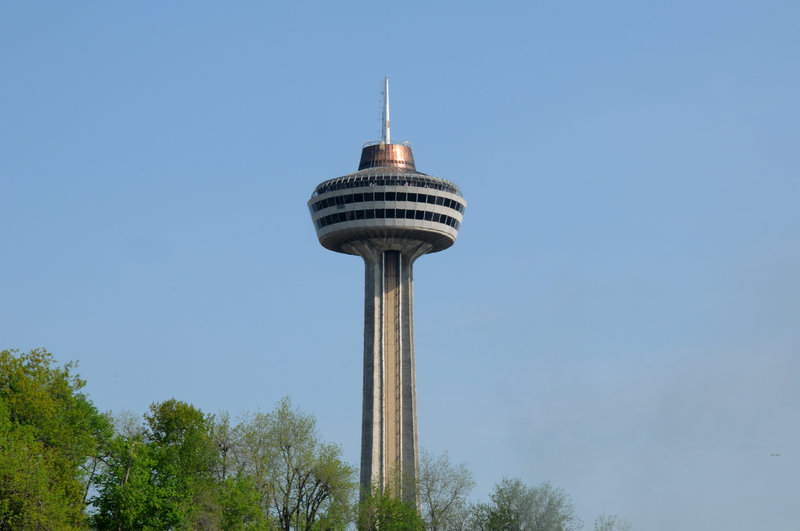 iStockphoto.com/carlosbezz
Feel your spirits lift along with your body as you ride a glass-walled elevator to the top of Skylon Tower (5200 Robinson St.) for a fantastic bird's-eye view of the falls, the gorge and the countryside for miles around, including—on clear days—the skyscrapers of Buffalo and Toronto. The tower's revolving restaurant, a great place to eat, rotates 360 degrees in one hour, allowing for a myriad of views. Stock up on souvenirs and gifts at the tower shops. For the kids, there's Skyquest, an indoor arcade with rides, high-tech video games, foosball and air hockey.
Add some adventure travel to your trip with a hike along the scenic Niagara Gorge Rim Trail; it extends 6 miles north from the Horseshoe Falls through three state parks, connecting to seven other trails along the way.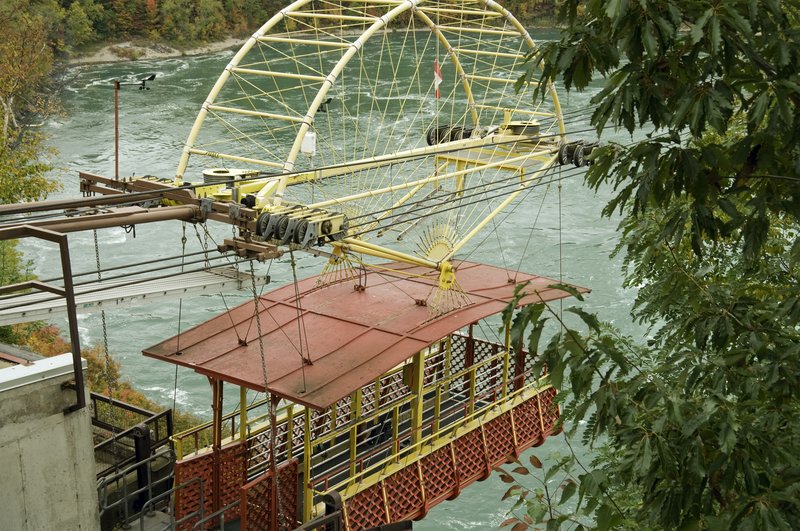 Pierdelune/iStockphoto.com
Glide 250 feet above the slowly revolving whirlpool formed at a bend in the Niagara River and enjoy views of the churning rapids courtesy of steel cables supporting the Whirlpool Aero Car (3050 Niagara Pkwy.), a ride that has been safely carrying passengers between cliff edges since 1916.
Bask in the rainbow-hued glow of Niagara Falls at night when brilliant spotlights illuminate the roaring curtains of water, a sight that is accompanied by fireworks every night in summer. This mesmerizing after-dark delight is worth waiting for the sun to go down.
Inhale fragrant botanicals as you stroll through the exquisitely landscaped gardens at Queen Victoria Park on the Niagara Parkway. Plantings vary with the seasons, but in warm months, you'll likely see daffodils, lilacs and roses as well as cherry and magnolia trees. Then treat yourself to the relaxing and informative Horse & Carriage Rides at Queen Victoria Park (6345 Niagara Pkwy.), where you can rest your weary feet while your driver describes the entrancing surroundings.
AAA/Inspector 16
At Bird Kingdom (5651 River Rd.), discover a completely different environment than the one outdoors. The tropical rainforest inside this former 1907 corset factory is the dwelling for more than 400 birds, who flit, fly and glide in a natural habitat that features a 40-foot waterfall.
With Buffalo less than a half-hour drive, you might want to make a side trip across the border simply to eat. Anchor Bar & Restaurant, birthplace of the Buffalo chicken wing, serves its well-known chicken wings with a few celery sticks — to keep up the pretense of healthfulness — along with a side of cooling blue cheese dip.