About Ocean City Ocean City is a resort town on a 10-mile barrier island bordered by the Atlantic Ocean to the east and a chain of coastal bays and the mainland to the west. The Ocean City Inlet, connecting the sea and the bays, offers sport fishing boats and pleasure boats a safe harbor with access to the ocean.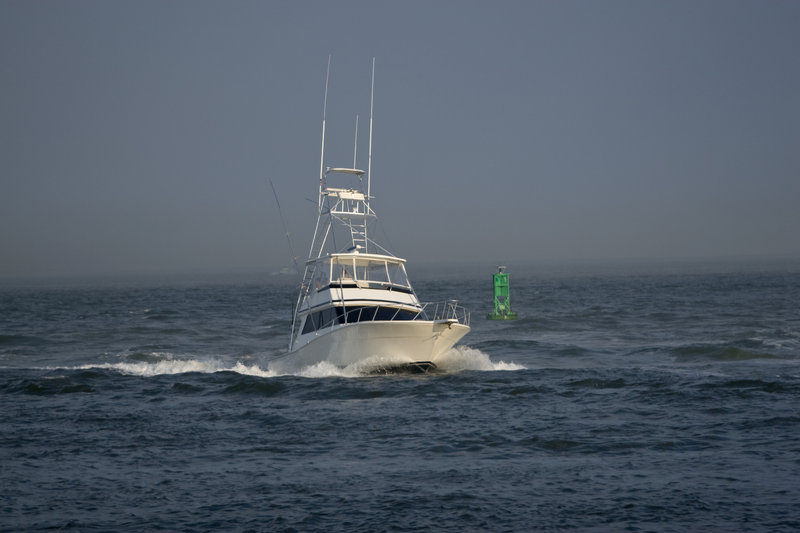 AAA/iStockphoto.com
Deep-sea fishing for white and blue marlin, bigeye and yellowfin tuna, mako and dolphin can be arranged through a number of charter boat and head boat operators. Good fishing opportunities can also be found in the area, including from the piers and by surf fishing off the beaches.
Visitors can go windsurfing, jet skiing, parasailing, kayaking and sailing. In addition to these water activities, several golf courses highlight the area's natural beauty.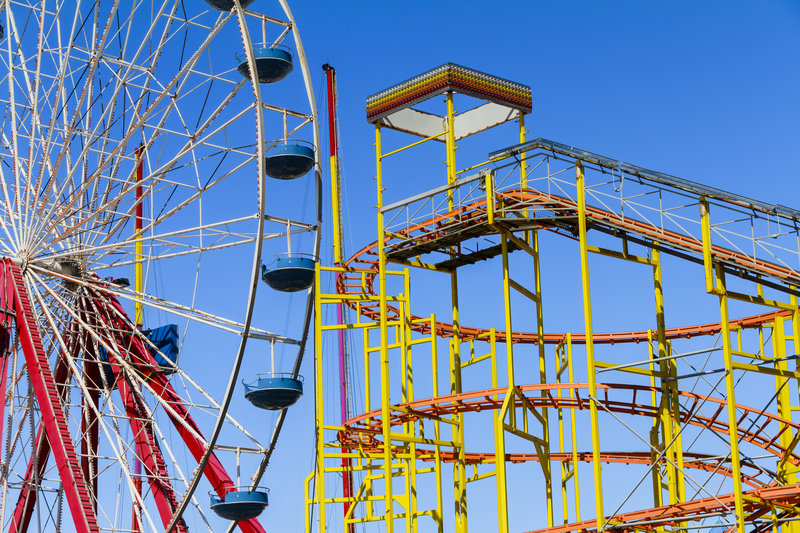 AAA/iStockphoto.com
The 10-mile-long public beach offers a wide sandy expanse for strolling and seaside recreation. Shops, restaurants, arcades and amusements line the 3-mile boardwalk, which extends from the inlet to 27th Street. A boardwalk tram runs daily late May to early September. Bicycle rental facilities also are available. Boardwalk visitors are likely to see local artist Randy Hofman's sand sculptures—which are illuminated at night—depicting biblical themes. Fireworks are held Mondays and Tuesdays during the summer on the beach at N. Division Street; the OC Beach Lights show takes place on Sundays. Movies on the Beach (27th Street and 118th Street), Family Beach Olympics (27th Street), Concerts on the Beach (Caroline Street Stage) and Sunset Park Party Nights (S. Division Street on the bay) also are held in summer.
The Roland E. Powell Convention Center at 40th St. and Coastal Highway brings in arts and crafts shows, antique shows, car shows and conventions; phone (800) 626-2326.
In mid-May the city hosts Cruisin' Ocean City, where rock 'n' roll and cars mingle. Sundaes in the Park, held Sunday evenings mid-July through August at Northside Park on 125th Street, offer entertainment and fireworks. During the holiday season (mid-November to late December), hop on the boardwalk tram and admire the spectacular sights at the Ocean City Winterfest of Lights, where 800,000 lights share the scene with animated characters and oversize ornaments.
Visitor Centers The Greater Ocean City, Maryland Chamber of Commerce/Eunice Q. Sorin Visitor & Conference Center 12320 Ocean Gateway Ocean City, MD 21842. Phone:(410)213-0552 or (888)626-3386
Ocean City Department of Tourism and Convention and Visitors Bureau
Ocean City Hotel, Motel & Restaurant Association
Self-guiding ToursA brochure detailing a self-guiding tour of the downtown historic district is available from the visitor center located in the convention center. The chamber of commerce also offers a variety of self-guiding tour brochures.
ShoppingTanger Outlets, on US 50 at 12741 Ocean Gateway, offers more than 30 stores. The boardwalk has the allure of plentiful surf and souvenir shops.
Things to Do Jolly Roger at 30th Street
Ocean City Life-Saving Station Museum