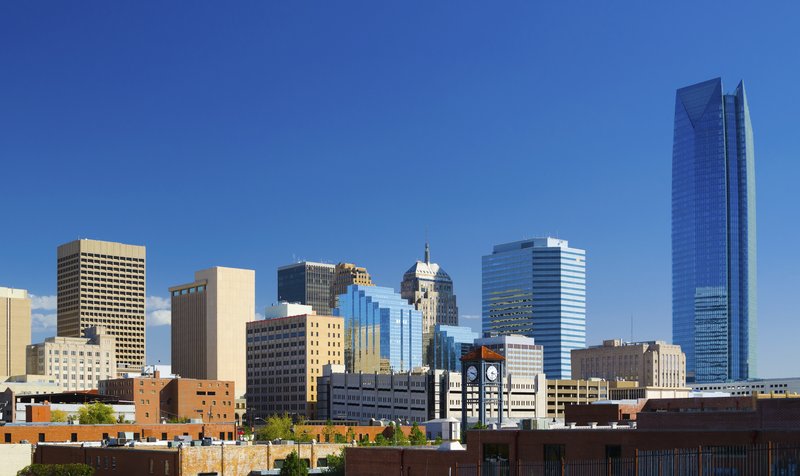 Davel5957/iStockphoto.com
Introduction
Born in a day through a rash of land claims and later transformed from a cow town to a state capital, Oklahoma City is no stranger to rapid growth and development. The city takes change in stride, all the while sticking proudly to its roots.
In late 1993 voters approved a temporary one-cent sales tax, which funded a massive decade-long downtown improvement project. The convention center, the state fairgrounds and the Civic Center Music Hall received extensive face-lifts, and construction of the Chesapeake Energy Arena (formerly the Ford Center), the Chickasaw Bricktown Ballpark and a library breathed new life into the area. But the highlight is a mile-long canal that connects the Oklahoma River, downtown and Bricktown, an old warehouse neighborhood that is packed with places to go for dining and nightlife. A stroll along the riverwalk on the Bricktown Canal, lined with trees and shops, is the perfect opportunity for people-watching.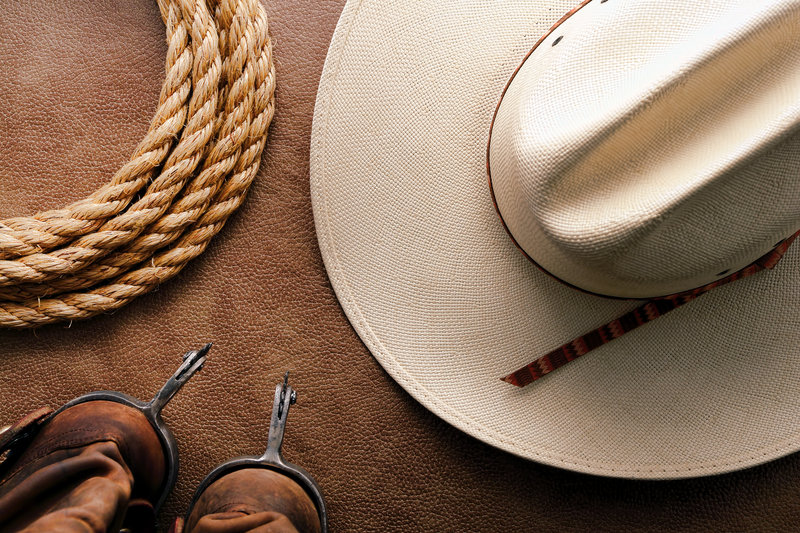 When you're ready to get back to the city's roots, take a trip to the National Cowboy and Western Heritage Museum or the Oklahoma History Center. Attend the Red Earth Native American Cultural Festival, a gathering of more than 100 tribes, for a taste of Native American culture. Shop at the festival's art market or visit one of Oklahoma City's many Western wear shops to take a piece of its heritage home with you.
In Depth
Born in an afternoon, built over a field of black gold, and redesigned by architect I.M. Pei, Oklahoma City has a history with few plateaus. Between noon and sundown on April 22, 1889, the unassigned prairie lands of the Oklahoma Territory were opened for settlement, and 10,000 land claims surrounding a Santa Fe Railroad station site were made in one afternoon. Oklahoma City blossomed overnight.
Established as state capital in 1910, Oklahoma City welcomed thousands of government employees, whose arrival swelled its population to the largest in the state. Manufacturing concerns were established along with the development of natural resources.
On Dec. 4, 1928, what would become a major force in Oklahoma City's economic future surfaced: The first oil well within the city limits struck a gusher. It changed not only the economy but the scenery. Oil derricks sprouted throughout town, adding a familiar silhouette to the city's rapidly changing skyline. Producing wells still are found on the Capitol grounds, and more than 2,000 wells are either within or adjacent to the city limits. The pool on which Oklahoma City rests is considered among the richest ever developed in the United States.
Along with the discovery of oil, drilling equipment and petroleum refining industries flourished. Aviation remains a major industry, with the FAA Mike Monroney Aeronautical Center and the Civil Aeromedical Institute making their home at Will Rogers World Airport. "OKC," as the city is affectionately called by its residents, also ranks among the eight primary livestock markets in the country.
A large bronze sculpture of a cowboy and his steed marks the entrance to the Oklahoma National Stockyards, 2501 Exchange Ave., founded in 1910 and said to be the world's largest cattle market. Visitors can watch the cattle auctions on Monday and Tuesday mornings.
To complement the city's successful commercial growth, local leaders recommended a new look for downtown. In 1964 well-known urban architect I.M. Pei created a master redevelopment plan. Inspired by Copenhagen's Tivoli Gardens, the rejuvenated area includes lakes, water concourses, landscaped hills, an amphitheater and a striking glass and steel botanical bridge containing a greenhouse with exotic plants. Another innovative addition is the Underground, a system of tunnels and skywalks which connects hotels, office buildings, conference areas, restaurants and stores.
Among Oklahoma City's main public buildings is the Civic Center Music Hall, a performing arts facility. The Art Deco-style building anchors the west end of the downtown Arts District. The Spring Festival of the Arts is held nearby at Bicentennial Park, and Myriad Botanical Gardens hosts a holiday light display and other seasonal events.
Despite a sleek and sophisticated appearance, Oklahoma City has not forgotten its pervasive Western and Native American heritage. It sprang from Indian Territory, and the 39 Native American tribes still represented in the state hold regular tribal activities in and around the city. Their artwork decorates building interiors and is displayed in local galleries and museums.
The skills of horses and cowboys are revered at many rodeos and horse shows as well as at the National Cowboy & Western Heritage Museum, and cowboys still practice their trade at horse and cattle ranches in the surrounding region.
By Car
Transcontinental I-40 is the primary east-west route through the area; it traverses the heart of the city, offering easy interchanges with main streets and other through routes. I-44, a shorter east-west corridor, angles in from the northeast and the southwest, skirting the western side of the city and offering frequent interchanges.
Except for its path through the city, I-44 is a toll highway throughout most of Oklahoma; its various segments are known as the Will Rogers Turnpike, Turner Turnpike and H.E. Bailey Turnpike. Other east-west routes serving the area mainly accommodate local traffic and include US 62, US 270 and old US 66, which parallels I-44 from the northeast and I-40 from the west.
I-35 bisects both the nation and Oklahoma City, bringing travelers from Lake Superior to the north and from the Mexican border to the south. It courses along the city's east side with frequent interchanges. US 77 closely parallels I-35 and serves mostly local traffic. Also of importance is SR 3, which provides access to Will Rogers and Wiley Post airports as it skirts the city's west side.
I-240 (the Southwest Expressway) combines with I-44 and I-35 to form a loop around Oklahoma City, providing a bypass of the downtown area.
Street System
Except for the area around the Capitol and state office buildings, Oklahoma City is laid out in a grid pattern with streets either running north-south or east-west. The numbered streets run east-west both north and south of Main Street; named north-south streets intersect them. East-west address numbers start at Grand Avenue, and north-south numbers begin at Broadway.
Unless otherwise posted, the speed limit on most streets is 25 to 30 mph. Rush hour traffic, 7:30-9 a.m. and 4-6 p.m., should be avoided.
Parking
Ample parking is available downtown. There are many commercial garages, and most hotels provide parking for guests. Rates are $1-$2 per hour, or $10 per day.
Sales Tax
Oklahoma City levies a sales tax of 8.38 percent, a lodging tax of 13.87 percent and a rental car tax of 14.37 percent.
Police (non-emergency)
(405) 297-1000
Fire (non-emergency)
(405) 297-3439
Time and Temperature
(405) 599-1234
Hospitals
AllianceHealth Deaconess, (405) 604-6000; Integris Baptist Medical Center, (405) 949-3011; Integris Southwest Medical Center, (405) 636-7000; Mercy Hospital, (405) 755-1515; OU Medical Center, (405) 271-4700; St. Anthony Hospital, (405) 272-7000.
Air Travel
Will Rogers World Airport (OKC) is 10 miles southwest of downtown. Airport parking is $4-$24 per day. Cabs average 10-20 minutes to the downtown area; the average cost is $25-$26. Airport vans depart frequently and provide shuttle service between the airport and downtown for $17-$22 per person.
Rental Cars
Several rental car agencies serve the Oklahoma City area. Hertz, (405) 681-2341 or (800) 654-3080, offers discounts to AAA members.
Rail Service
Amtrak's Heartland Flyer provides daily train service between Oklahoma City and Fort Worth, Texas. The station is at 100 South E.K. Gaylord Blvd. Phone (800) 872-7245.
Buses
Greyhound Lines Inc. and Jefferson Lines are the major bus lines that serve the city. They both operate out of the same terminal at 1938 E. Reno Ave. Phone (405) 606-4382.
Taxis
Cab companies include A1 Taxi Service, (405) 321-3111; and Yellow Cab, (405) 232-6161. Taxis are metered and charge $2.75 per call for the first 1/8 mile and an additional $.25 per 1/8 mile. There is a $1 charge for each additional passenger ages 12+.
Public Transportation
EMBARK, (405) 235-7433, operates throughout the metropolitan area. The main terminal/transit center is at 420 N.W. 5th St. Bus fare is $1.75; 75c (ages 7-17 and 60+). A 1-day pass is $4; $2 (ages 7-17 and 60+). Downtown Discovery shuttle buses traverse the downtown area between the Oklahoma City National Memorial & Museum and Bricktown; fare is free.
Boats
Oklahoma River Cruises operates on the Oklahoma River April through December. Boarding points for the 1.25-hour trip are at Regatta Park, 701 S. Lincoln Blvd.; Meridian Landing, 4345 S.W. 15th St.; Exchange Landing, 1503 Exchange Ave.; and Bricktown Landing, at 334 Centennial Dr. Fare is $6 per stop, $15 maximum; $3 per stop, $7.50 maximum (ages 7-12 and 60+). Phone (405) 702-7755.
What to Do in Oklahoma City
Spend some quiet time at the
Oklahoma City National Memorial & Museum
(620 N. Harvey Ave.). Enter through the bronze Gates of Time and visit the Field of Empty Chairs, where handcrafted chairs stand as a somber reminder of the 168 lives lost during the Oklahoma City bombing on April 19, 1995. Listen to an audio recording of the blast and read Oklahomans' stories of hope and survival at the nearby museum.
Brush up on Sooner state history at the
National Cowboy & Western Heritage Museum
(1700 N.E. 63rd St.), where you'll find an extensive collection of Native American art, Western movie props and the Rodeo Hall of Fame. Journey back to the Wild West with a tour of Prosperity Junction, a replica of a circa 1900 cattle town complete with a full-size saloon.
Check out the action in Bricktown—OKC's entertainment district on the eastern edge of downtown. This revitalized warehouse area offers live music and plenty of places to eat. Try
Jazmo'z Bourbon Street Café
(100 E. California Ave.) or
Bricktown Brewery
(1 N. Oklahoma Ave.). If you eat too much, don't worry—the walk along Bricktown Canal is the perfect place to work off a meal. At the south end of the canal is the
Centennial Land Run Monument
, an impressive grouping of bronze statues that's worth a look.
Catch a baseball game at Chickasaw Bricktown Ballpark (2 S. Mickey Mantle Dr.). Street names around "The Brick" pay homage to hometown heroes. Snap a photo in front of the "History of Bricktown" mosaic murals located outside the stadium; the panels are made of 158,000 brightly colored porcelain tiles.
Hunt for treasures while browsing art galleries and boutique shops in the bohemian Paseo Arts District, where brightly colored buildings and clay-tile roofs create the feel of a Spanish village just north of downtown. Die-hard shoppers will love the antique shops and retail stores along Western Avenue (between N.W. 36th Street and Wilshire Boulevard).
Witness a live cattle auction (Monday and Tuesday mornings) in Stockyards City (1305 S. Agnew Ave.), where the Oklahoma National Stockyards Company has been in operation since 1910. If you don't make it in time for an early-morning auction, browse the shops on South Agnew and Exchange avenues for cowboy-approved boots, custom-fitted hats and authentic Western wear. Grab dinner at
Cattlemen's Steakhouse
(1309 S. Agnew Ave.), an Oklahoma favorite and purveyor of award-winning T-bone steaks.
Ooh and aah over the 55-foot tall, multi-colored tower of glass by sculptor Dale Chihuly inside the
Oklahoma City Museum of Art
(415 Couch Dr.). In addition to a large Chihuly collection, the museum touts numerous galleries of European and American art.
See the command module simulator used by Apollo astronauts at the
Science Museum Oklahoma
(2100 N.E. 52nd St.). A Smithsonian affiliate, the museum also includes the Oklahoma Aviation and Space Hall of Fame and the International Gymnastics Hall of Fame.
If you're looking for fun things to do with kids, Get up close and personal with gorillas, elephants, grizzly bears and thousands of other native and exotic creatures at the
Oklahoma City Zoo & Botanical Garden
(2000 Remington Pl.). A narrated ride on the Elephant Express Tram is a good way to scope out the lay of the land before your hooves get too tired.
Snap a photo of the giant milk bottle that sits atop the wedge-shaped building at 2426 N. Classen Blvd. It's an iconic photo spot along the original path of Route 66.
When it's time for a break from sightseeing, head to Roxy's Ice Cream Social and cool off with a frozen treat. A variety of classic and seasonal ice cream flavors along with floats, cookie sandwiches and sundaes is sure to bring smiles to little faces.
Stop in for a tasty treat at Pie Junkie, where you'll find all your favorites plus some new flavors to try. Whether you're tempted by a traditional Apple Crumble or Coconut Cream, or up for digging into something new such as S'more or "Drunken Turtle," there's something to please every pie palate here.
Shopping in Oklahoma City
Whether you are looking for Western wear or the latest in high fashion, you can find it in Oklahoma City's department stores and specialty shops.
Establishments that sell cowboy hats, boots and belts are Langston's Western Wear , 2224 Exchange Ave.; Sheplers Western Wear , 812 S. Meridian; and Tener's , 4320 W. Reno. Other characteristic Oklahoma City purchases are Native American art and jewelry.
Several enclosed malls are convenient for one-stop shopping. To the north is Penn Square Mall , 1901 Northwest Expwy., one of the largest malls in the area, where Dillard's, JCPenney and Macy's are the anchor stores. Also north of the city is Quail Springs Mall , Memorial Road at Pennsylvania Avenue, with anchors Dillard's, JCPenney and Von Maur. The Outlet Shoppes at Oklahoma City, off I-40 at 7624 W. Reno Ave., features more than 90 shops and eateries.
Shops, nightclubs and restaurants crowd the historic commercial area known as
Bricktown
, named for its many turn-of-the-20th-century red brick warehouses. A canal lined with eateries offering outdoor seating winds through Bricktown and links downtown OKC with parks and the Oklahoma River.
Oklahoma City Performing Arts
Oklahoma City offers a diverse palette of cultural entertainment. Oklahoma City Ballet, (405) 848-8637, stages elaborate productions at the Civic Center Music Hall, 201 N. Walker Ave. The music hall also is the home of the Oklahoma City Philharmonic, (405) 842-5387, which performs both classical and pop music. Their seasons run concurrently from September or October through April or May. The Chamber Music Series of Oklahoma City, (405) 974-2415, complements the symphony's season with its concerts at Christ the King Catholic Church, 8005 Dorset Dr., from October to early April.
Oklahoma City University's music school also contributes to the performing arts scene with six musical performances and vocal and instrumental performances scheduled throughout the year; phone (405) 208-5227 or (800) 633-7242. The Canterbury Voices, (405) 232-7464, performs October through April at the Civic Center Music Hall.
In summer the great outdoors provides a showcase for pop and rock concerts at the amphitheater at Frontier City. Plenty of guitar playin', banjo pickin' and foot stompin' goes on at Del City's Oklahoma Country-Western Museum and Hall of Fame, 3925 S.E. 29th St., during Bluegrass Music Society performances on the second Saturday of each month and during gospel bluegrass music performances on the fifth Saturday of the month; phone (405) 308-3595 or (405) 677-7515.
Oklahoma City's theater scene offers several choices. The productions of the Black Liberated Arts Center focus on African American culture and are held at various locations throughout the city; phone (405) 524-3800. A professional summer stock company, the Lyric Theatre, performs musicals from June through August at the Civic Center Music Hall; for ticket information phone (405) 297-2264.
Locals show their talent in a six-play season of musicals and dramas at the Jewel Box Theatre, 3700 N. Walker; phone (405) 521-1786.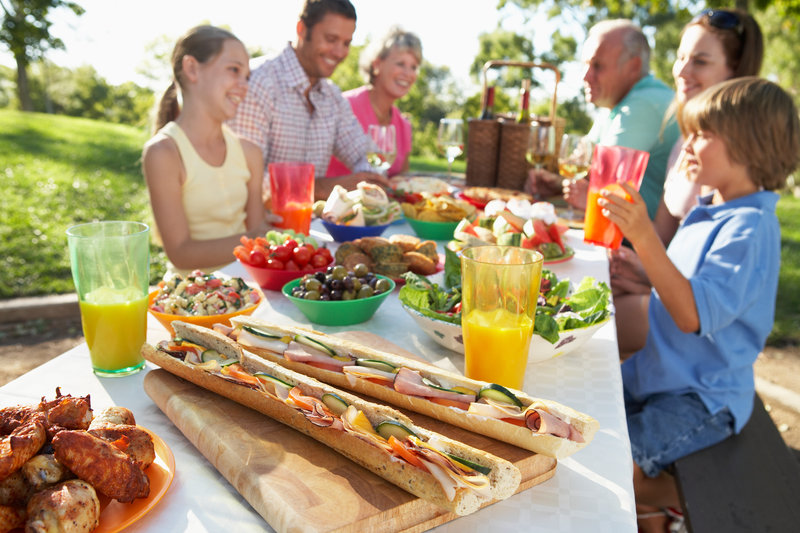 monkeybusinessimages/iStockphoto.com
Oklahoma City Sports & Recreation
Oklahoma City's parks offer the setting for almost any activity. Tennis, swimming and picnicking facilities are plentiful at Will Rogers Park, 36th Street and N. Portland. Boating and fishing are popular at lakes Hefner, Draper and Overholser. Lake Hefner is particularly known for its good sailing. Water skiing can be enjoyed at Draper Lake.
Kayaking is possible from the Chesapeake Boathouse, 725 S. Lincoln Blvd., and Route 66 Boathouse, 3115 E. Overholser Dr.; phone (405) 552-4040. White-water rafting, paddleboarding, a zipline course and other outdoor adventure activities are available.
Additionally, jogging trails are available at Earlywine Park, S.W. 119th and May; Lake Hefner, N. Grand Boulevard between May and Portland; and Memorial Park, 34th and Classen. Thirteen miles of paved trails run along the north and south banks of the Oklahoma River, with access points at River Park, 800 S. Agnew Ave.; Wheeler Park, 1120 S. Western Ave.; and Wiley Post Park, 2021 S. Robinson Ave. The Oklahoma City Parks and Recreation Department offers information about all of their facilities; phone (405) 297-2211.
Daily bicycle rentals are available with Spokies, Oklahoma City's bicycle-sharing system. Two-wheelers may be rented and returned at any of eight kiosks scattered throughout the city. Kiosk locations include the Cox Convention Center, Oklahoma City National Memorial, Chickasaw Bricktown Ballpark, Ronald J. Norick Downtown Library and others. A 1-day pass costs $5 and includes all rides under 30 minutes; longer rides incur an additional fee of $2 per half-hour. Phone (405) 606-4008 for more information.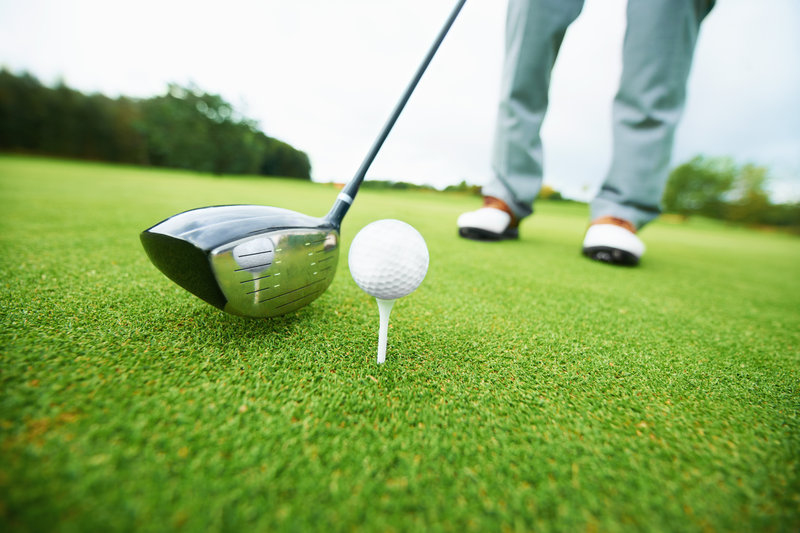 Golf courses are readily available. Public links include nine-hole courses such as Brookside Golf Course, 9016 S. Shields Blvd.; Lakeside Golf Course, 3400 N. Eastern Ave.; and The Links Golf & Athletic Club, 700 N.E. 122nd St. For 18-hole courses offerings include Earlywine Golf Course, 11600 S. Portland Ave; Lake Hefner Golf Course, 4491 S. Lake Hefner Dr.; Lincoln Park Golf Course, 4001 N.E. Grand Blvd.; and Trosper Golf Club, 2301 S.E. 29th St.
Spectator sports also are favorite pastimes. The Oklahoma City Dodgers, the Triple-A baseball affiliate of the Los Angeles Dodgers, draw fans every spring to Chickasaw Bricktown Ballpark, 2 S. Mickey Mantle Dr.; phone (405) 218-1000. Fall welcomes college football as the University of Oklahoma Sooners, members of the Big 12 Conference, begin their season at the Gaylord Family Oklahoma Memorial Stadium at Owen Field in Norman; phone (405) 325-2424 or (800) 456-4668. The city also plays host to a number of rodeos and horse shows throughout the year.
Basketball rounds out the sports year. The National Basketball Association's Oklahoma City Thunder—formerly the Seattle SuperSonics—plays at Chesapeake Energy Arena, 100 W. Reno Ave. The team is in action from late October to mid-April; phone (405) 602-8700. The Oklahoma City University Stars play at the Freede Center, N.W. 27th and Florida streets; phone (800) 633-7242. The Sooners from the University of Oklahoma compete at Lloyd Noble Center in Norman; phone (405) 325-2424.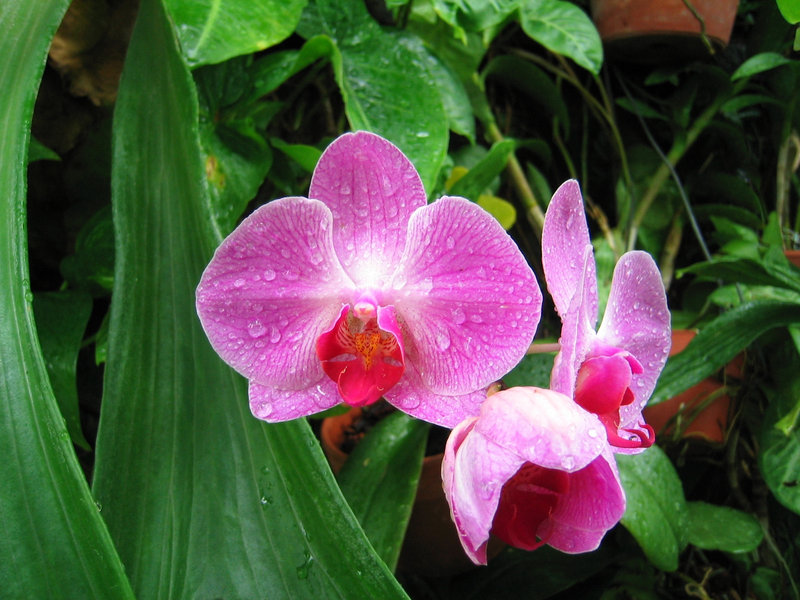 Courtesy of Myriad Botanical Gardens
1-day Itinerary
AAA editors suggest these activities for a great short vacation experience.
Morning
Start your morning in OKC a little southwest of downtown in Stockyards City, where the Wild West is still alive and kicking. If you arrive hungry, make a pit stop at
Cattlemen's Steakhouse
(1309 S. Agnew Ave.) for a cowboy-approved breakfast of steak, eggs and coffee (or try the calf brains and eggs if you're feeling adventurous). Browse the shops on South Agnew and Exchange avenues for authentic Western wear and custom-fitted cowboy hats. If you arrive early on a Monday or Tuesday (before 8 a.m.) you can watch a live cattle auction at the Oklahoma National Stockyards Co. (2501 Exchange Ave.).
Hitch up the wagon and make your way to the
Oklahoma City Museum of Art
(415 Couch Dr.), where you can marvel at one of the world's largest collections of Dale Chihuly blown-glass art. As you enter the atrium, gaze up at the museum's signature piece—the 55-foot-tall sculpture made up of 2,100 blown glass parts in beautiful yellows, oranges, blues and greens.
For blues and greens of the more natural type, travel a few blocks south to
Myriad Botanical Gardens and Crystal Bridge Tropical Conservatory
(301 W. Reno Ave.), a 17-acre tropical oasis in the middle of downtown. Built with Copenhagen's Tivoli Gardens in mind, Myriad Gardens features tree-shaded paths and plenty of photo opportunities. The real jewel is the Crystal Bridge Conservatory, a 224-foot-long cylindrical jungle bursting with plant life.
Afternoon
For lunch, try
Cheever's Cafe
(2409 N. Hudson Ave.). The menu includes chicken fried steak, an Oklahoma staple that is served here with mashed potatoes and jalapeño cream gravy.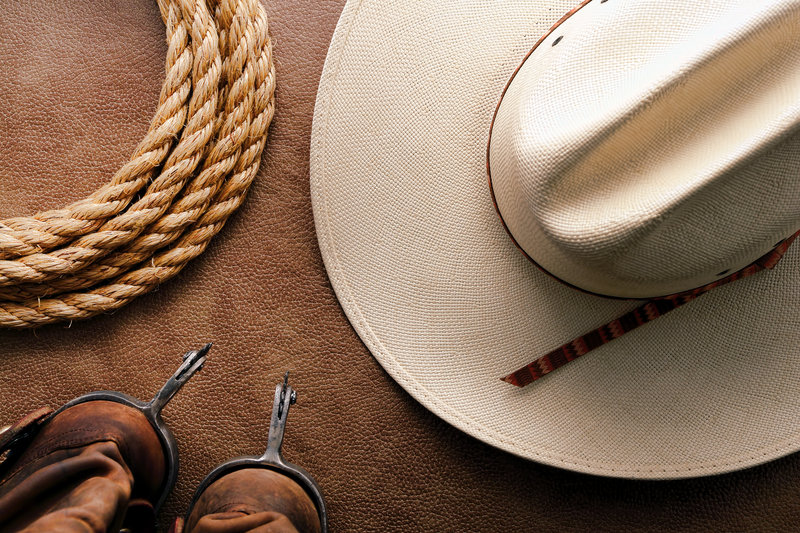 No visit to Oklahoma City is complete without a trip to the
National Cowboy & Western Heritage Museum
(1700 N.E. 63rd St.). You'll need at least a few hours to explore the museum's extensive collection of pioneer artifacts and memorabilia, but be sure to check out the Rodeo Hall of Fame (complete with portraits and saddles from legendary riders) and Prosperity Junction, a replica of a turn-of-the-20th-century cattle town, before you leave.
As you make your way back downtown, stop at the
Oklahoma City National Memorial & Museum
(620 N. Harvey Ave.), another OKC must-see. Enter through the bronze Gates of Time—marked 9:01 and 9:03 to signify the moments before and after the bombing—and visit the museum for a self-guiding tour that takes you through the story of April 19, 1995. Pine trees planted around the memorial grounds outline the footprint of the fallen Alfred P. Murrah Federal Building. Stay until dusk and you'll see the Field of Empty Chairs glowing with light—one for each victim of the bombing.
Evening
To begin your evening, head to
Bricktown
, the city's entertainment hotspot on the eastern edge of downtown. Once a dilapidated warehouse district, Bricktown is now home to bustling restaurants, live music venues and late-night watering holes.
Stroll along the mile-long Bricktown Canal (a man-made waterway built one floor below street level) or take a water taxi to Chickasaw Bricktown Ballpark (2 S. Mickey Mantle Dr.). If the home team is playing, catch a game and a ballpark hot dog at this famed minor league stadium. The ballpark's three entrances display statues of baseball legends Johnny Bench, Warren Spahn and hometown hero Mickey Mantle.
If you'd prefer a sit-down dinner over a ballpark hot dog, reserve a table at
Mantel Wine Bar & Bistro
(201 E. Sheridan Ave.), an upscale restaurant well worth the splurge. Also within walking distance is
Mickey Mantle's Steakhouse
(7 S. Mickey Mantle Blvd.).
For a sweet end to the night, pop in to local-favorite Pinkitzel Cupcakes & Candy (in the train depot at 150 N. E.K. Gaylord Blvd.) for a homemade cupcake and a sweet-tooth-satisfying pink hot chocolate.
Home of the National Cowboy & Western Heritage Museum, Oklahoma City also pays tribute to the cowboy's trusted companion, the horse. Several national and international horse shows and at least 20 state and regional competitions are held throughout the year. The major shows take place at the arena in State Fair Park at 3001 General Pershing Blvd.