One Day in Oklahoma CityAAA editors suggest these activities for a great short vacation experience.
Morning Start your morning in OKC a little southwest of downtown in Stockyards City, where the Wild West is still alive and kicking. If you arrive hungry, make a pit stop at Cattlemen's Steakhouse (1309 S. Agnew Ave.) for a cowboy-approved breakfast of steak, eggs and coffee (or try the calf brains and eggs if you're feeling adventurous). Browse the shops on South Agnew and Exchange avenues for authentic Western wear and custom-fitted cowboy hats. If you arrive early on a Monday or Tuesday (before 8 a.m.) you can watch a live cattle auction at the Oklahoma National Stockyards Co. (2501 Exchange Ave.).
Head to the Oklahoma City Museum of Art (415 Couch Dr.), where you can marvel at one of the world's largest collections of Dale Chihuly blown-glass art. As you enter the atrium, gaze up at the museum's signature piece—the 55-foot-tall sculpture made up of 2,100 blown glass parts in beautiful yellows, oranges, blues and greens.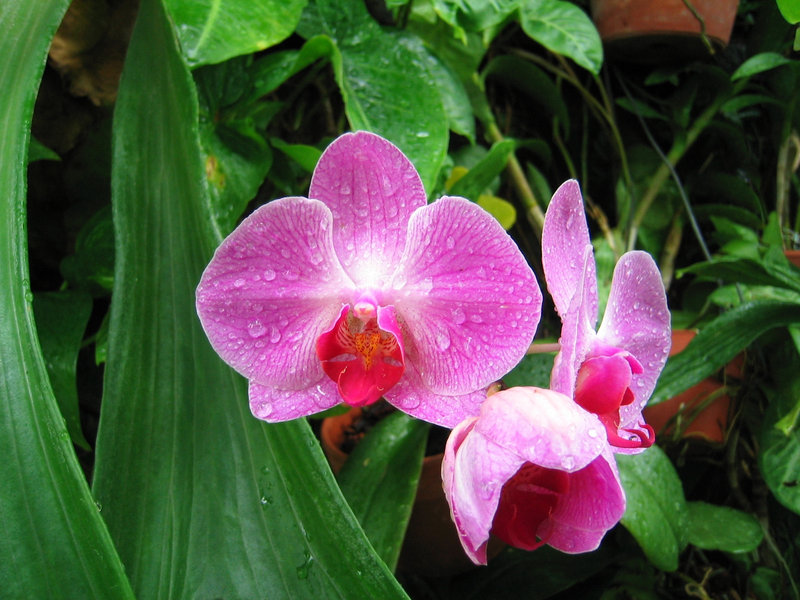 Courtesy of Myriad Botanical Gardens
For blues and greens of the more natural type, travel a few blocks south to Myriad Botanical Gardens and Crystal Bridge Tropical Conservatory (301 W. Reno Ave.), a 17-acre tropical oasis in the middle of downtown. Built with Copenhagen's Tivoli Gardens in mind, Myriad Gardens features tree-shaded paths and plenty of photo opportunities. The real jewel is the Crystal Bridge Conservatory, a 224-foot-long cylindrical jungle bursting with plant life.
Afternoon For lunch, try Cheever's Cafe (2409 N. Hudson Ave.). The menu includes chicken fried steak, an Oklahoma staple that is served here with mashed potatoes and jalapeño cream gravy.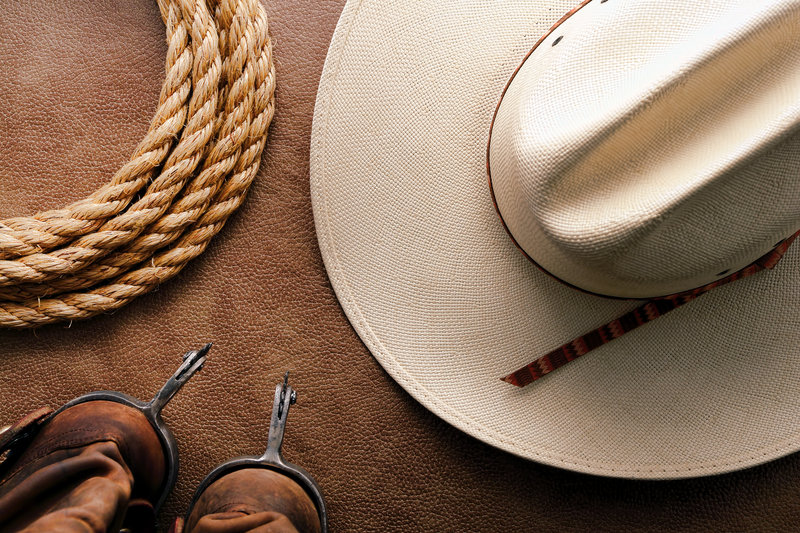 Shutterstock.com/olivier
No visit to Oklahoma City is complete without a trip to the National Cowboy & Western Heritage Museum (1700 N.E. 63rd St.). You'll need at least a few hours to explore the museum's extensive collection of pioneer artifacts and memorabilia, but be sure to check out the Rodeo Hall of Fame (complete with portraits and saddles from legendary riders) and Prosperity Junction, a replica of a turn-of-the-20th-century cattle town, before you leave.
As you make your way back downtown, stop at the Oklahoma City National Memorial & Museum (620 N. Harvey Ave.), another OKC must-see. Enter through the bronze Gates of Time—marked 9:01 and 9:03 to signify the moments before and after the bombing—and visit the museum for a self-guiding tour that takes you through the story of April 19, 1995. Pine trees planted around the memorial grounds outline the footprint of the fallen Alfred P. Murrah Federal Building. Stay until dusk and you'll see the Field of Empty Chairs glowing with light—one for each victim of the bombing.
Evening To begin your evening, head to Bricktown , the city's entertainment hotspot on the eastern edge of downtown. Once a dilapidated warehouse district, Bricktown is now home to bustling restaurants, live music venues and late-night watering holes.
Stroll along the mile-long Bricktown Canal (a man-made waterway built one floor below street level) or take a water taxi to Chickasaw Bricktown Ballpark (2 S. Mickey Mantle Dr.). If the home team is playing, catch a game and a hot dog at this famed minor league stadium. The ballpark's three entrances display statues of baseball legends Johnny Bench, Warren Spahn and hometown hero Mickey Mantle.
If you'd prefer a sit-down dinner, reserve a table at Mantel Wine Bar & Bistro (201 E. Sheridan Ave.), an upscale restaurant well worth the splurge. Also within walking distance is Mickey Mantle's Steakhouse (7 S. Mickey Mantle Blvd.).
For a sweet end to the night, pop in to local-favorite Pinkitzel Cupcakes & Candy (in the train depot at 150 N. E.K. Gaylord Blvd.) for a homemade cupcake and a sweet-tooth-satisfying pink hot chocolate.