Beautiful Blooms and Buildings
With its stately parliament buildings, glorious gardens and cultural amenities, the Queen's namesake city flaunts its quintessential British bent. On arrival, two prominent features—landscaping and architecture—immediately beg a closer look. Victoria cultivates the British passion for horticulture. Flowers and foliage pruned to perfection pop up everywhere: in more than 900 hanging baskets throughout the city; displayed under glass at the Crystal Garden conservatory; gracing the lawn of Government House, residence of the lieutenant governor; and even in experimental patches at the Horticulture Centre of the Pacific.
University grounds and public parks are equally as lovely. Cathedrals, castles, colleges and structures crowned with domes and spires testify to Victoria's stature as a seat of provincial government. Opportunities to peek inside and find fun things to do abound. Tour the elaborately appointed parliament buildings or visit Christ Church Cathedral, one of Canada's largest cathedrals. Craigdarroch Castle, built in the late 1880s and lavishly decorated, harkens back to an affluent period.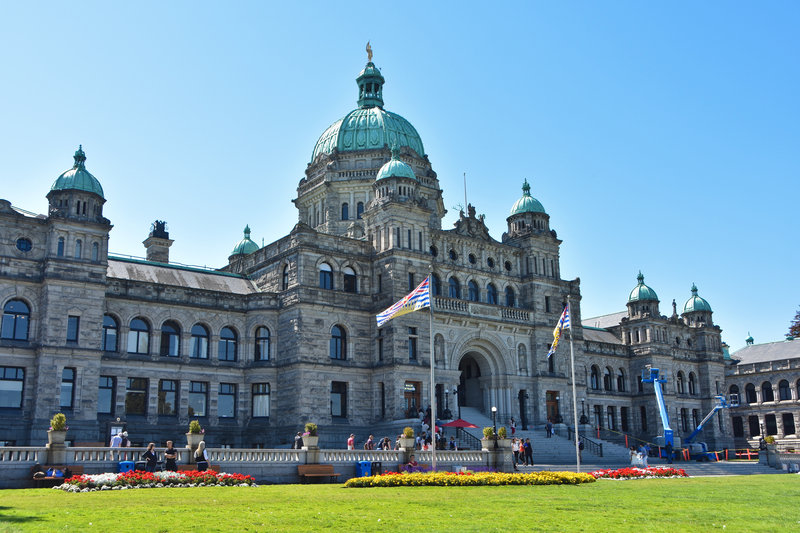 AAA/Katie Broome
Two outstanding museums accompany the parliament buildings at the Inner Harbour. Royal BC Museum, in Thunderbird Park, covers the natural and human history of the province. In the historic, ivy-clad Fairmont Empress Hotel, Miniature World depicts diminutive scenes from history, literature and everyday life. While you're in the area, stroll along the Inner Harbour Walkway or board a traditional, London-style double-decker bus for an extended sightseeing tour.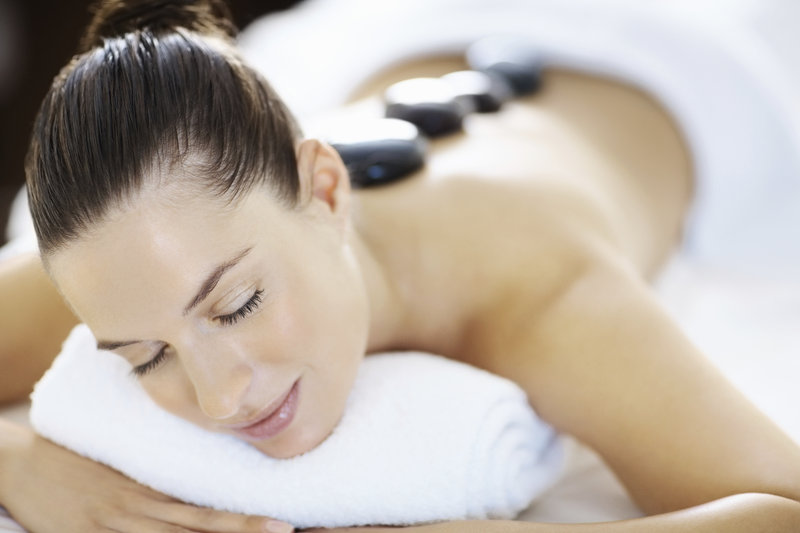 AAA/iStockphoto.com
Beyond its Empirical trappings, Victoria displays a contemporary edge. You'll find first-class hotels, fine dining restaurants, luxury spas, fabulous import shops, championship golf courses, fringe theater, fine art galleries and pop entertainment.
Getting There
By CarVictoria is the western terminus of the 7,821-kilometre (4,860-mi.) Trans-Canada Highway. The highway traverses the mainland to Horseshoe Bay in West Vancouver and resumes at the Departure Bay Ferry Terminal (Nanaimo). It then proceeds south along the island's eastern shore to Victoria. Hwy. 17, the other major artery into the city, connects Victoria with the ferry terminals at Swartz Bay and Sidney on the Saanich Peninsula.
By Boat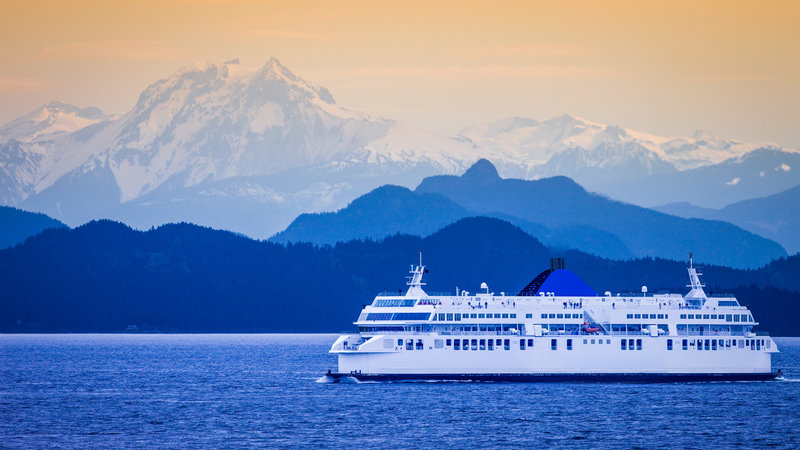 benedek/iStockphoto.com
Several ferry systems connect Vancouver Island and Victoria with mainland Canada and the United States. The most direct route is the Tsawwassen-Swartz Bay automobile/passenger ferry service used by the intercity buses between Vancouver and Victoria; each one-way trip takes about 1 hour, 35 minutes. BC Ferries also connects Nanaimo, 111 kilometres (69 mi.) north of Victoria, to Horseshoe Bay in West Vancouver, and departs from the north end of the island at Port Hardy to travel through the Inside Passage to Prince Rupert, where they connect with the Alaska State Ferry system. Contact British Columbia Ferries for more information; phone (250) 386-3431 outside Canada and the U.S. or (888) 223-3779 within Canada and the U.S.
Ferries linking the southern end of the island and Victoria with the United States include Black Ball Transport Inc., (250) 386-2202 or (888) 993-3779, from Port Angeles, Wash., or (800) 265-6475 for the Victoria terminal; and Washington State Ferries, (206) 464-6400 or (888) 808-7977, from Anacortes, Wash., to Sidney. Reservations are available for the Anacortes, Wash., to Sidney route; phone 1 day in advance to determine estimated waiting time.
For a 2.75-hour trip to Seattle, take the Victoria Clipper , a high-speed passenger ferry; phone (250) 382-8100 for the Victoria terminal, (206) 448-5000 for the Seattle terminal, or (800) 888-2535.
Getting Around
Street SystemMost traffic activity is on Wharf, Government and Belleville streets, which embrace the Inner Harbour. Ferries arrive from both Port Angeles and Seattle, Wash. all year. The main east-west streets are Yates, Fort and Johnson. Pandora Avenue, renamed Oak Bay Avenue in midtown, crosses the city from the Inner Harbour to Oak Bay.
Major north-south thoroughfares are Blanshard Street (Hwy. 17) and Douglas Street (Hwy. 1), which begins at Victoria's southern coast along the Juan de Fuca Strait. Dallas Road borders the shore and continues as Beach Drive along Victoria's eastern coast. Many Victoria streets are one-way.
ParkingOn-street parking is controlled by meters and posted restrictions daily 9-6; the first hour is free, and rates after that range from $1.50 to $3 per hour (free 6 p.m.–9 a.m. and on holidays). Vehicles parked on specially posted blocks are subject to towing during rush hours. Downtown off-street parking is available in five city parkades, three surface parking lots and shopping center lots. Rates for city-run parking are $2-$3 per hour, charged in 15-minute increments, or $16 per day ($17.50 at Bastion Square Parkade). At city parkades, the first hour is free; parking also is free Mon.-Sat. from 6 p.m.–8 a.m. and on Sundays and holidays. During free parking periods, drivers need their entry ticket to exit the parking facility.