Orlando in 3 Days
Three days is barely enough time to get to know any major travel destination. But AAA travel editors suggest these activities to make the most of your time in Orlando.
Millions vacation in Orlando each year. If you're among the park-hopping majority, you've probably arrived clutching multiday passes to Walt Disney World® Resort , Universal Orlando Resort or SeaWorld Orlando —or all of the above. Why not set aside a day or more to discover greater Orlando's other assets? You'll be pleasantly surprised by what lies outside those theme park gates. So hop in a car and go exploring off the beaten path.
Day 1: Morning Start early in Ivanhoe Village, a historic section of Orlando along Lake Ivanhoe featuring one-of-a-kind shops and places to eat. Open since 1991, the White Wolf Café (1829 N. Orange Ave.) remains a time-honored choice for breakfast, offering gourmet coffee and gooey cinnamon rolls to name a few favorites. If you love antiques and stylish decorative items, then walk down the street to 1618 Something Different Retro and A T Furniture & Antiques .
Orlando Loch Haven Park (777 E. Princeton St.) contains several cultural institutions, including The Mennello Museum of American Art , 900 E. Princeton St., and Orlando Science Center , 777 E. Princeton St.
Consider spending some time outdoors, particularly when the weather is nice. The Harry P. Leu Gardens (1920 N. Forest Ave.) provides a peaceful retreat, especially when the flowers are in bloom.
Day 1: Afternoon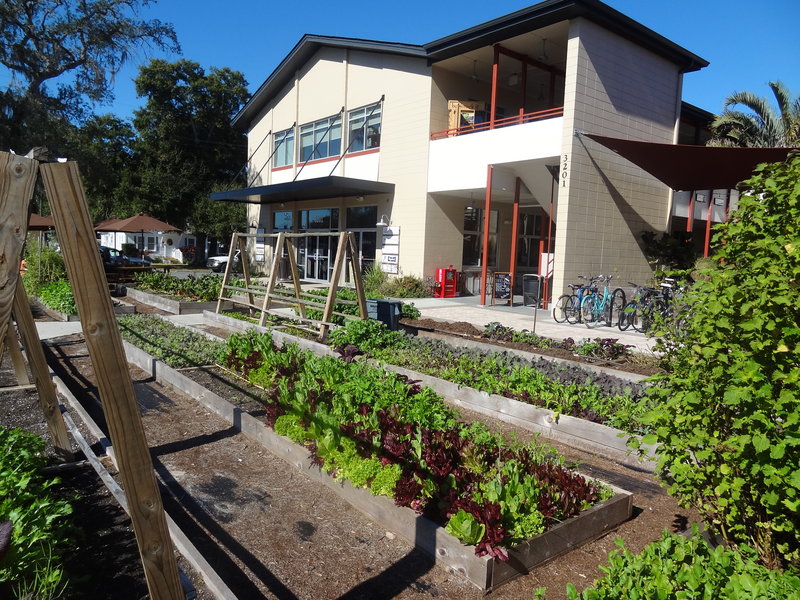 AAA/Sherry Mims
Drop by East End Market (3201 Corrine Dr.), a two-story building with garden beds out front. This destination, a love letter to all things local, features several independent businesses, including restaurants and shops.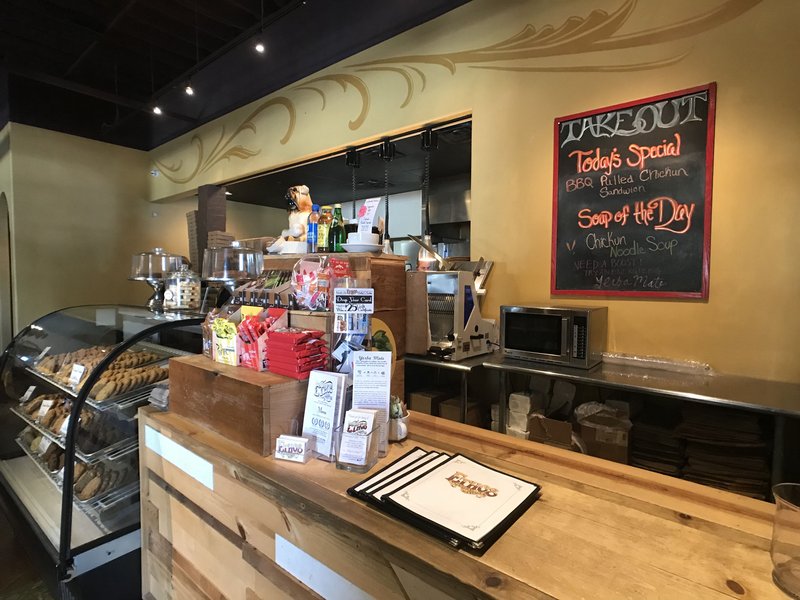 AAA/Thuyvi Gates
If inspired by greenery, consider a plant-based meal at Ethos Vegan Kitchen Inc. The restaurant in nearby Winter Park serves hearty fare—minus the meat and dairy. It's also a local hangout with a bar and mouthwatering desserts. If you decide to skip the special of the day, then try the sheep's pie with an orange cookie.
Next, you'll want to stroll down the imminently walkable Park Avenue and indulge in some window shopping. Well-known clothing retailers include Eileen Fisher and Lilly Pulitzer. Another interesting place to browse is Kathmandu (352 N. Park Ave.), which contains everything from incense to jewelry.
The Charles Hosmer Morse Museum of American Art (445 N. Park Ave.), which holds the largest collection of art by Louis Comfort Tiffany and his associates. One of the most impressive works in the collection is the 1893 Tiffany Chapel.
Day 1: Evening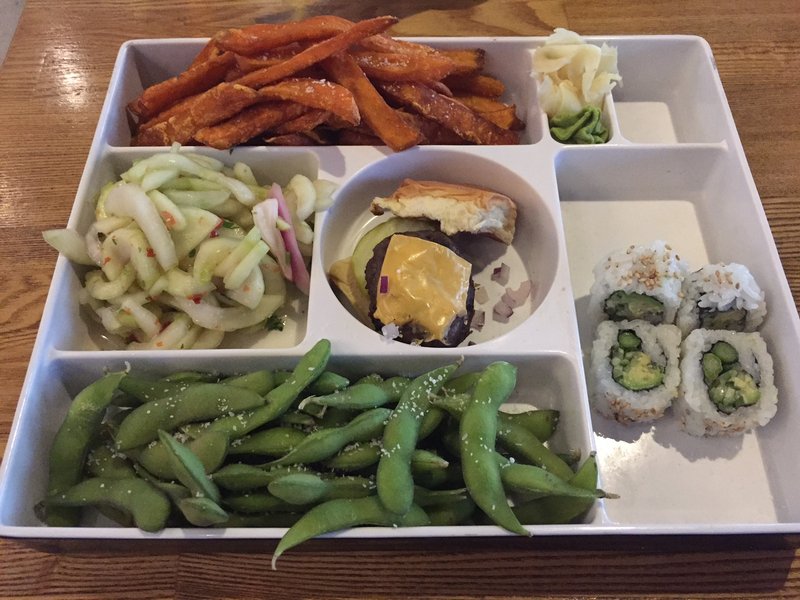 AAA/Sherry Mims
Are you ready to experience nightlife at an Orlando theme park? Head toward Universal CityWalk™ (6000 Universal Blvd.), where you can have an eventful night out. Interesting evening spots include The Cowfish Sushi Burger Bar, an unconventional restaurant where you can pair a burger with sushi ("burgushi," anyone?), and Jimmy Buffett's Margaritaville (both at 6000 Universal Blvd.).
Another option is ICON Park (8375 International Dr.); The Wheel catches the eye after sunset when it's aglow. If you're wondering where to eat, Tapa Toro offers flavorful Spanish cuisine and nightly flamenco dancing. Then walk to one of the other attractions, such as Madame Tussauds Orlando Wax Attraction , SEA LIFE Orlando Aquarium or the Orlando StarFlyer, which are open late.
Lake Buena Vista also provides magical choices for shopping, dining and nightlife, especially if you are staying at Walt Disney World® Resort . Catch a set at the House of Blues (1478 E. Buena Vista Dr.) in Disney Springs™ (1486 Buena Vista Dr.). Make reservations in advance for restaurants such as Morimoto Asia , 1600 E. Buena Vista Dr., known for its Peking duck. Afterward, plan to strike Splitsville Luxury Lanes, 1494 E. Buena Vista Dr., and end the night with a win.
Day 2: Morning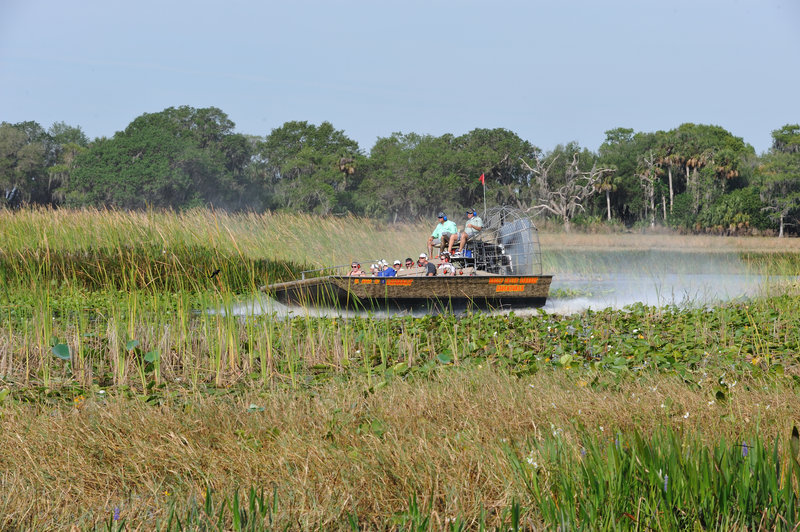 Courtesy of Boggy Creek Airboat Rides
Experience the other side of Florida—alligators, turtles, birds and a variety of wildlife—at Boggy Creek Airboat Rides (2001 E. Southport Rd.) in Kissimmee. As you depart the dock, you'll learn about the wetlands and Everglades headwaters of East Lake Tohopekaliga.
Embrace the history of Gatorland , which features the reptiles up close. The longtime attraction is a walk through early Florida nostalgia. With some numerous alligators—some rare—this is the perfect place to ask the questions you didn't know you had on these reptiles.
Day 2: Afternoon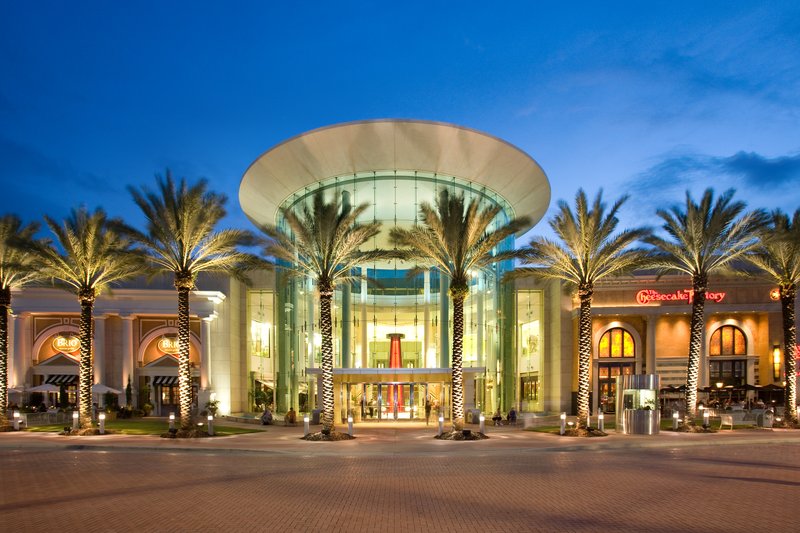 Courtesy of Mall at Millenia
To stalk the elusive "bargainus fantasticus," load the words Premium Outlets into your mapping device and aim the car in the direction of International Drive (I-Drive, to locals). Shooting from the wallet will bag trophy-size bargains at this shopping jungle, which harbors big-name designer stores Calvin Klein, Ann Taylor, Tommy Hilfiger and more. Head to the upscale Mall at Millenia on Conroy Road for Chanel, Gucci, Jimmy Choo and other chic brands. Have fun splurging a little. The more money you save on cheap airline tickets, the more you'll have to spend shopping, right?
If you've shopped until you're ready to drop, take a break and observe The Wheel at Icon Park . With views of Central Florida, you'll be ready to go out and explore some more. Whether that means posing with celebrities at Madame Tussauds Orlando Wax Attraction , clowning around with clownfish at SEA LIFE Orlando Aquarium or venturing out farther on I-Drive for dinner is up to you.
Day 2: Evening
When the dinner hour nears, get more bang for your buck at such family-friendly dinner shows as Medieval Times Dinner and Tournament and Pirate's Dinner Adventure . They're fun, family-friendly destinations that will make your trip that much better. In addition to a spectacular arena performance, each venue serves up an informal, finger-licking feast and a good time.
Day 3: Morning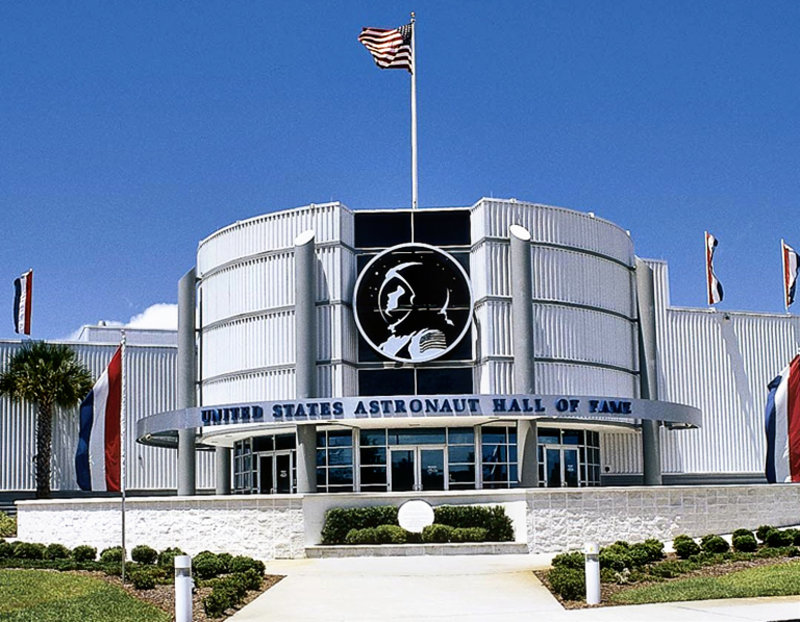 Kennedy Space Center
Rock your world at Kennedy Space Center . Arrive early and beat the crowds at Shuttle Launch Experience, a realistic simulation of a space adventure. With riveting exhibits, site tours, films, real rockets and an opportunity to have lunch with an astronaut, KSC can hold you in its orbit for the better part of a day.
Day 3: Afternoon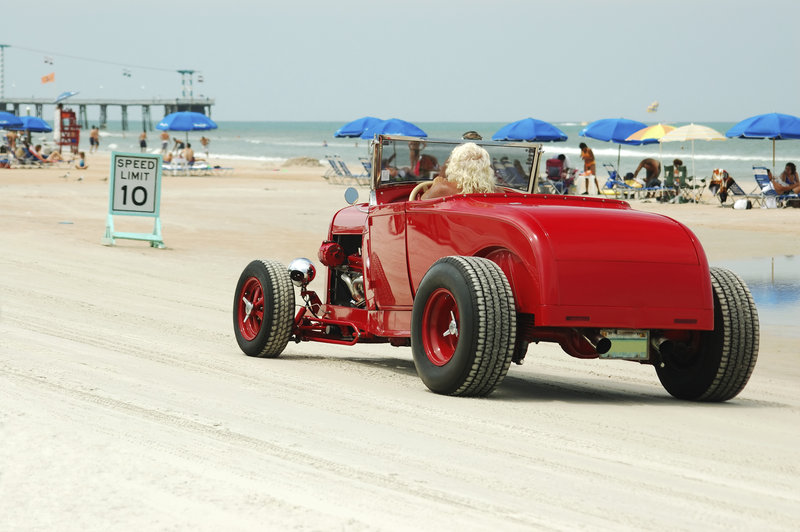 Todd Aarnes/iStockphoto.com
As long as you're on Florida's "Space Coast," embrace the spirit of exploration. From KSC drive due south on SR A1A to Cocoa Beach , stopping at Cocoa Beach Pier for a hot dog and a nice ocean view or at Ron Jon Surf Shop for a souvenir or two. Continue south through a string of beach communities to land's end, at the tip of the barrier island. Or maybe head north from KSC to Daytona Beach and steer your vehicle onto the hard-packed sand where auto-racing history was made in the early 1900s.
Day 3: EveningFor concerts by today's biggest names in music, hit the Amway Center , 400 W. Church St., where recording artists such as Bruno Mars and Ed Sheeran have recently played. This arena holds 20,000 concertgoers, so be prepared for large crowds. This is a great place to go if you're on a group travel vacation and can't cram your entire party into a small club.
The Church Street Entertainment complex, 33 W. Church St., is home to Chillers , a typical party bar; Big Belly , a sports-themed watering hole on the second floor; and High Tide , an outdoor rooftop bar. Behind the building is Rok Room , a local favorite that features guest DJs. If you're looking for fun and energetic things to do in Orlando, this bar is the perfect destination.
Shhh, Orlando has a secret—speakeasy, that is. A handcrafted product awaits you at Hanson's Shoe Repair , 27 E. Pine St., but only with the right password; phone (407) 476-9446. A text back means an "in," so tread wisely.
For a pint of Guinness and some craic (aka fun), there's Harp and Celt , 25 S. Magnolia Ave. The Celt Irish Pub not only features classic Irish music but also the latest soccer and rugby matches.
The renovated old Beacham Theater, 46 N. Orange Ave., houses The Beacham , an upscale hot spot popular for its mix of hip-hop, high-energy and Top 40 tunes—and for its VIP clientèle and celebrity performers. However, Orange Avenue also is the main strip for less-formal dance clubs that typically belt alternative, punk, funk, rock and indie music. Casually dressed twentysomethings frequent Barbarella Orlando (formerly Independent Bar), 70 N. Orange Ave., which has three bars and two dance floors. The Social , 54 N. Orange Ave., is a small (400-person capacity) indie music venue. Cutting-edge types dance the night away to house music and live national acts at Venue 578 , in the former Firestone Tire Company building at 578 N. Orange Ave.