Orlando Nightlife Orlando's evening scene is all over the map, literally, but the greatest concentrations of fun things to do are downtown and along I-Drive. For those who want a theme to go with their nightlife, the entertainment zones at Universal Orlando Resort and Walt Disney World Resort® are packed with diverse nightspots. Here, clubbers can hop from one dance floor to another within a short distance.
Disney Springs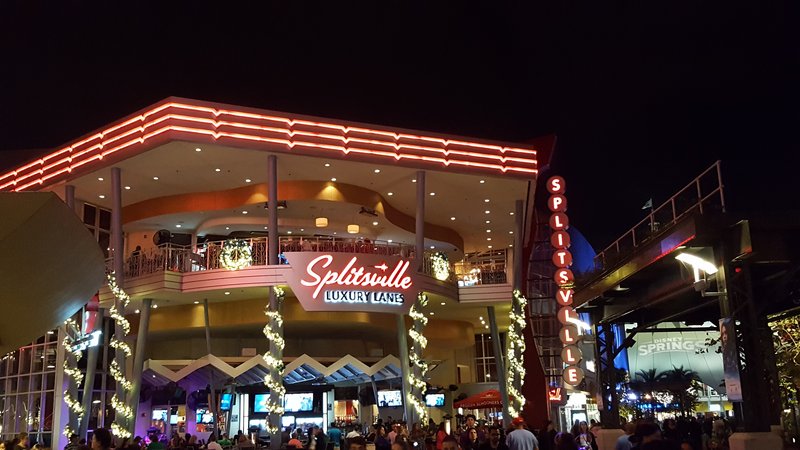 AAA/Inspector 76
One of the four fascinating neighborhoods at Disney Springs®, the West Side, is a neighborhood with a vibe all its own. There, the air is mixed with the sound of applause for world-renowned entertainment and tempting aromas that will ignite your senses. Or, head over to The Landing, where the wharf-side eateries offer everything from artisanal cocktails crafted at the edge of your stage-side table to a sushi bar. The most difficult decision you'll make when you're here is choosing where to eat. There are so many great restaurants here that serve mouth-watering dishes in a fun and energetic atmosphere.
Some of the best national recording acts perform at House of Blues ® (1490 Buena Vista Dr.); past acts include Jane's Addiction, The Used, Flogging Molly, Colbie Caillat and Jerry Lee Lewis. The club has a warm and homey feel, with folk art everywhere you look. A large floor in front of the stage gives you plenty of room to dance and get close to your favorite rock star; there are seating areas for those who would rather spectate.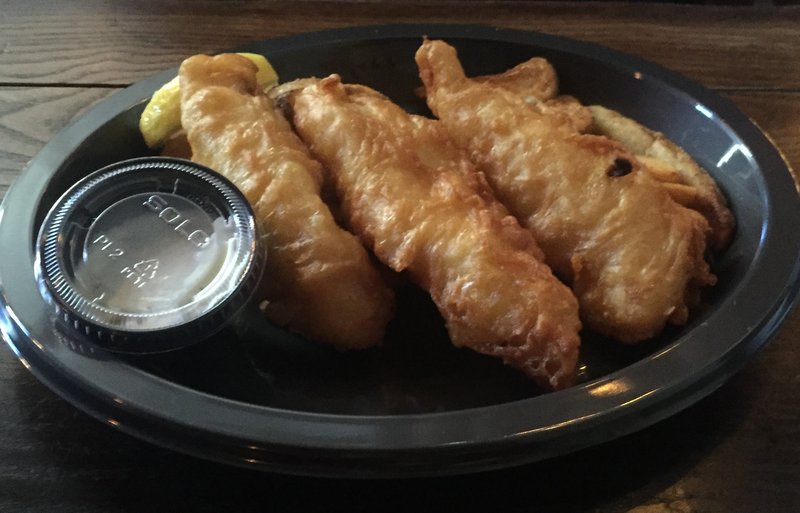 AAA/Sherry Mims
Get your jig on at Raglan Road Irish Pub and Restaurant (1640 Buena Vista Dr.), where live Irish music and Irish dancers await nightly and everyone becomes Irish as soon as they step inside. The entire pub, bar and all, was made in Ireland and shipped here for a true Gaelic experience. The fully stocked bar is a beer lover's dream, with a wide variety of Irish imports, craft beers, stouts and ales as well as a selection of specialty drinks, wine and Irish whiskeys. Sampling the various alcoholic beverages is one of the most fun things to do with friends while you're here.
Things to Do in Downtown Orlando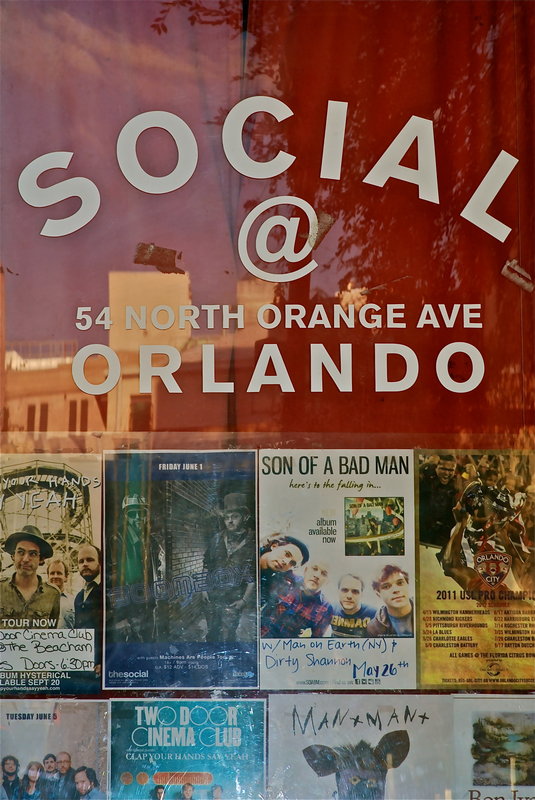 AAA/Thuyvi Gates
For concerts by today's biggest names in music, hit the Amway Center , 400 W. Church St., where recording artists such as Bruno Mars and Ed Sheeran have recently played. This arena holds 20,000 concertgoers, so be prepared for large crowds. This is a great place to go if you're on a group travel vacation and can't cram your entire party into a small club.
The Church Street Entertainment complex, 33 W. Church St., is home to Chillers , a typical party bar; and High Tide , an outdoor rooftop bar once known as Latitudes. Behind the building is Rok Room , a local favorite that features guest DJs. If you're looking for fun and energetic things to do in Orlando, this bar is the perfect destination.
Shhh, Orlando has a secret—speakeasy, that is. A handcrafted product awaits you at Hanson's Shoe Repair , 27 E. Pine St., but only with the right password; phone (407) 476-9446. A text back means an "in," so tread wisely.
For a pint of Guinness and some craic (aka fun), there's Harp and Celt , 25 S. Magnolia Ave. The Celt Irish Pub not only features classic Irish music but also the latest soccer and rugby matches.
Celebrate Halloween all year at the aptly themed Cocktails and Screams (39 W. Pine St.) which offers "spirits" and a spooky atmosphere.
The renovated old Beacham Theater, 46 N. Orange Ave., houses The Beacham , an upscale hot spot popular for its mix of hip-hop, high-energy and Top 40 tunes—and for its VIP clientèle and celebrity performers. However, Orange Avenue also is the main strip for less-formal dance clubs that typically belt alternative, punk, funk, rock and indie music. Casually dressed twentysomethings frequent Barbarella Orlando (formerly Independent Bar or IBar), 70 N. Orange Ave., which has three bars and two dance floors. The Social , 54 N. Orange Ave., is a small (400-person capacity) indie music venue.
Party on at Wall Street Plaza , a side street in the heart of downtown Orlando where you'll find Wall Street Cantina, Shine , Hen House , Hooch , Waitiki , Monkey Bar and Sideshow . These clubs and bars line each side of the street and there are outdoor tables and chairs to enjoy balmy Florida evenings and musical acts that sometimes perform outside. You also can get a bite to eat until 11 p.m. or dine at one of the nearby restaurants. The street is closed off often for block parties, and holidays like New Year's Eve, St. Patrick's Day and Cinco de Mayo as well as other special events are done up big here.
International Drive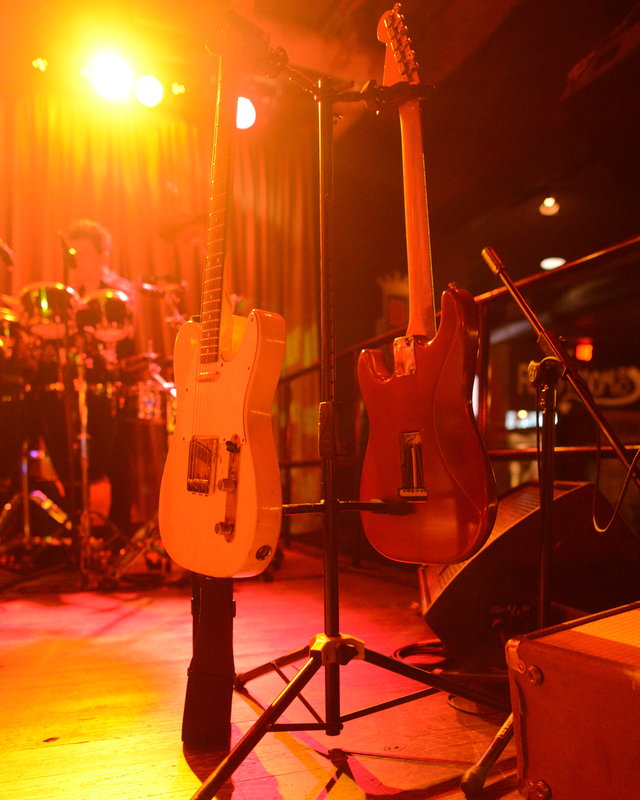 AAA/Thuyvi Gates
The house bands at B.B. King's Blues Club at Pointe Orlando, 9101 International Dr., play everything from blues to Motown to classic rock on an elevated stage right in the middle of this restaurant/nightclub with a supper club feel. Do your best jitterbug on the checkered dance floor, and if you feel the need for a tropical breeze, step outside onto the patio.
Blue Martini , also at Pointe Orlando at 9101 International Dr., is a happening spot with upscale décor and drink prices to match (but worth every penny). A quality martini menu includes concoctions like Lemon Drop, Masterpiece Bleu and the Blue Martini (served with a glow stick). Snack on appetizers from the limited menu, and when the feeling strikes, get down and shake it up on the small dance floor.
3NINE , tucked away in the Rosen Plaza Hotel at 9700 International Dr., features DJs most nights, comedy on Wednesday and karaoke on Thursday; the sports bar area has dart boards, pool tables and large TVs. Need something hotter? FIRE Lounge , 8967 International Dr., draws a diverse bump-n-grind crowd and the DJs mostly spin hip-hop and top 40 tunes. Neighboring ICEBAR Orlando , on the other hand, will make you feel like an extra from "Dr. Zhivago" after you pull on borrowed parkas and gloves for an adventure in a chilly setting (27 degrees Fahrenheit) made from carved ice and enhanced with lights and music. Warm up with shots served in glasses made of ice.
For something a little different, where you can belt out pop tunes, commercial jingles, and songs you forgot you knew under the direction of dueling piano players, visit Howl at the Moon , 8815 International Dr.
Universal CityWalkBustling crowds, bright lights and variety at a single location make this a popular destination for park visitors and locals.
At the entrance to Universal Orlando Resort is Universal CityWalk™ , 6000 Universal Blvd., which features an eye-catching promenade of shops, restaurants, clubs and a 20-screen movie theater. There's something here to satisfy any age group or music sensibility. Before you start your evening, inquire about opening times and cover charges at various restaurants and clubs. You can save a bundle by purchasing a CityWalk Party Pass at guest services.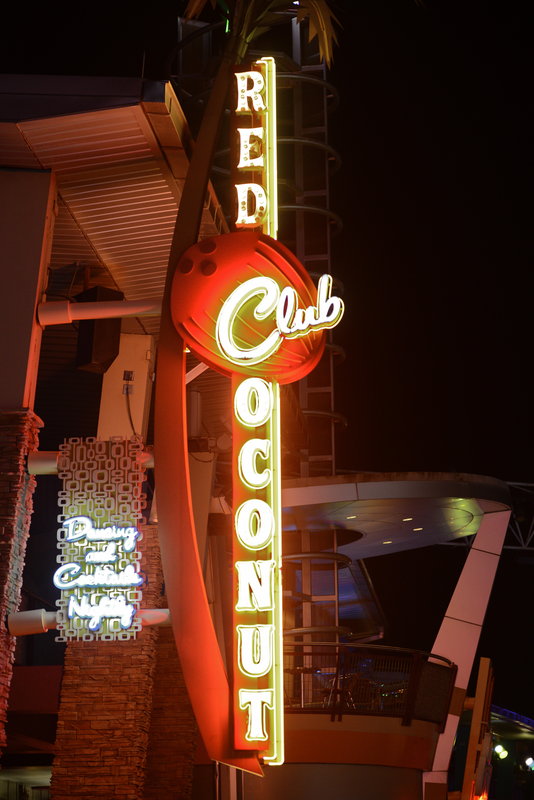 AAA/Thuyvi Gates
Jump-start your evening with happy-hour mojitos or martinis at the Red Coconut Club . With its retro-style furnishings, banquette seating, conga drums, fake palm trees, velvet-roped VIP areas and intimate dance floor, this lounge-style dance club looks like an updated version of an early Vegas nightclub.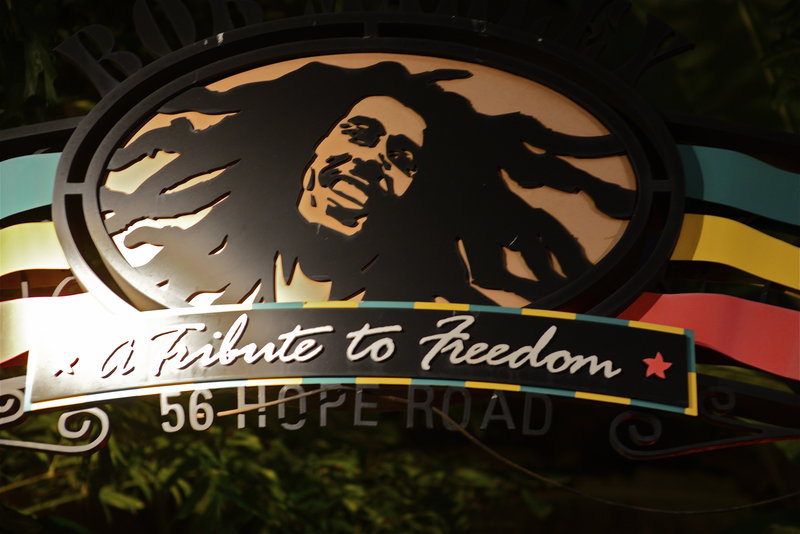 AAA/Thuyvi Gates
Reggae rules at Bob Marley-A Tribute to Freedom, which is housed in a replica of Marley's former home in Jamaica. A reggae band and a DJ in the interior courtyard accompany dinner or just drinks every evening.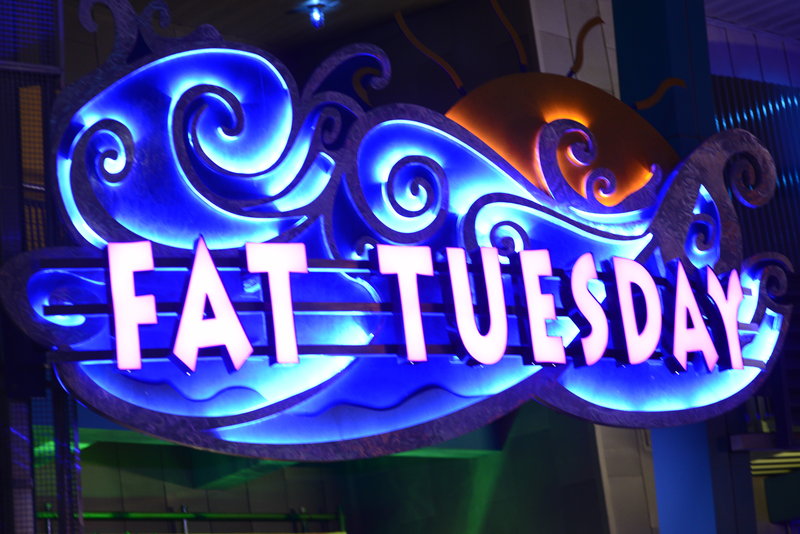 AAA/Thuyvi Gates
Speaking of courtyards, Pat O'Brien's, next door, is a carbon copy of the New Orleans landmark, right down to the meticulously re-created carriageway entrance with arched rifles overhead. The main bar exudes the character of a vintage New Orleans neighborhood watering hole, while a secluded patio surrounded by worn brick walls features faithful appointments such as slate floors, ironwork fencing, huge planters of greenery and the famous flaming fountain. Pianos duel it out in the club's raucous third bar. The signature Hurricane drink, served in a souvenir glass, looks like punch and really packs one. You've been warned.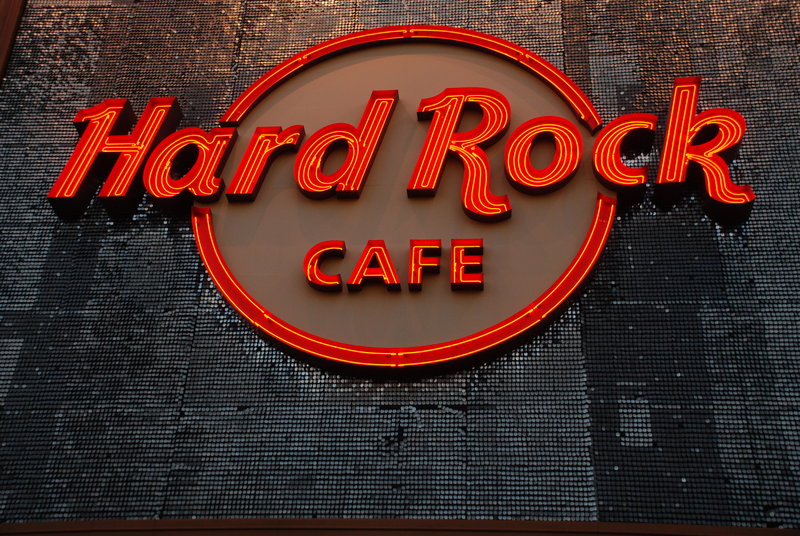 AAA/Thuyvi Gates
Hard Rock Live is a concert venue with a full bar where you can catch national recording artists like BB King; Crosby, Stills & Nash; Earth, Wind & Fire; Elvis Costello; Florence and the Machine; The Fray; and Neon Trees as well as well-known comedians. Before the show, check out the rare music memorabilia that decks the walls. Right next door is the Hard Rock Cafe, where you can have a burger or steak before the show and gaze at walls blanketed with hundreds of rock artifacts.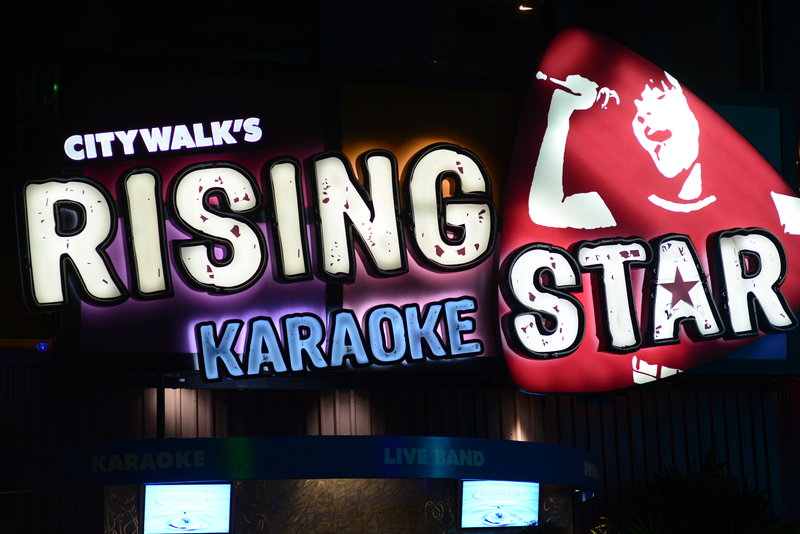 AAA/Thuyvi Gates
Several wildly decorated intimate lounges offer retreats from the pounding beat on the dance floor at the groove , where DJs play Top 40, hip-hop, R&B and pop hits nightly. And when your dancing machine runs out of steam, decide if you want to be the entertainment at CityWalk's Rising Star . This innovative karaoke club rewards daring performers with a live band and backup singers. There's nothing cliché about the district's newest nightspot.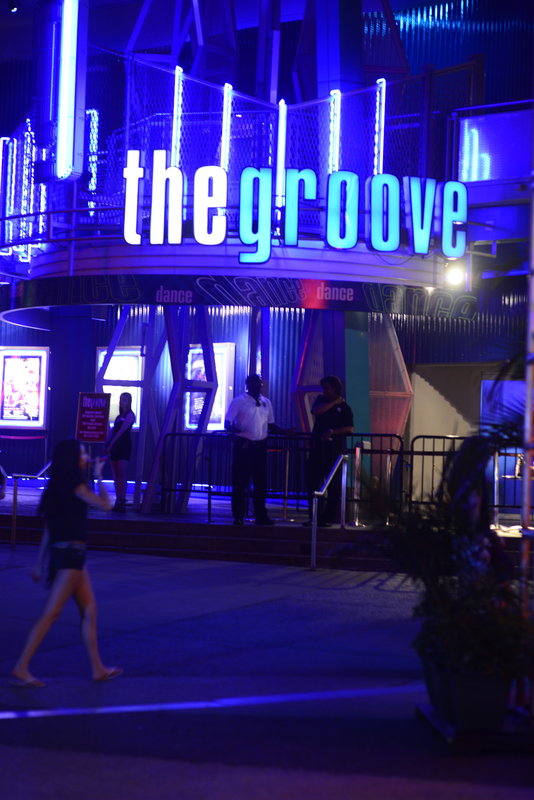 AAA/Thuyvi Gates
Don't overlook nocturnal happenings at the on-site hotels, all of which can easily be reached via the water taxi. Velvet Bar , inside Hard Rock Hotel, 5800 Universal Blvd., at Universal Orlando, is best known for its monthly Velvet Sessions (the last Thursday of the month, January-October), a themed cocktail party featuring a live band. Cabana Bay Beach Resort, 6550 Adventure Way, offers a blast from the past (and classic cocktails) at the poolside Atomic Tonic or Hideaway Bar & Grille near the lazy river. Head over to Loews Royal Pacific Resort, 6300 Hollywood Way, at Universal Orlando for Jake's American Bar , featuring live entertainment on select nights, and Orchid Court Lounge & Sushi Bar , providing a serene setting to sip cocktails among orchids and fountains. Loews Portofino Bay Hotel, 5601 Universal Blvd., at Universal Orlando is home to two watering holes. The Thirsty Fish is a casual dockside bar offering great sunset views and live jazz three nights a week. If cocktails and conversation are more your speed, grab a seat at swanky Bar American .