Ottawa Sports & RecreationOttawa has the distinct advantage of being a large city in the middle of lush farmlands, forests and river country. As a result, tennis courts, pools and golf courses are not far away from ski slopes, canoe routes, hiking trails, lakes and beaches. Even in the heart of the city, people take advantage of any green space, including the lawn of the Supreme Court, to kick a ball around or play catch.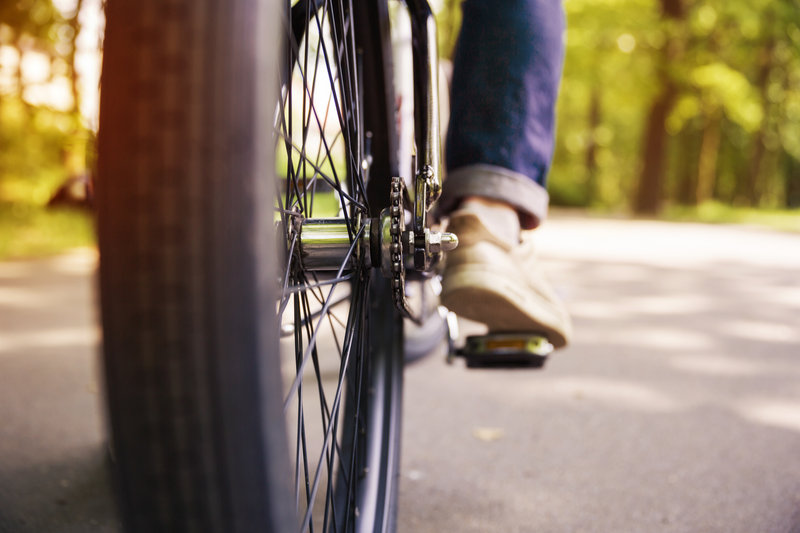 iStockphoto.com/InnerVisionPRO
One of the most popular recreational facilities in Ottawa is the Rideau Canal. Originally built for military purposes, this attractive waterway is now available to the public all year. Canoeing, inline skating and bicycling are the dominant sports in and along the canal during the summer.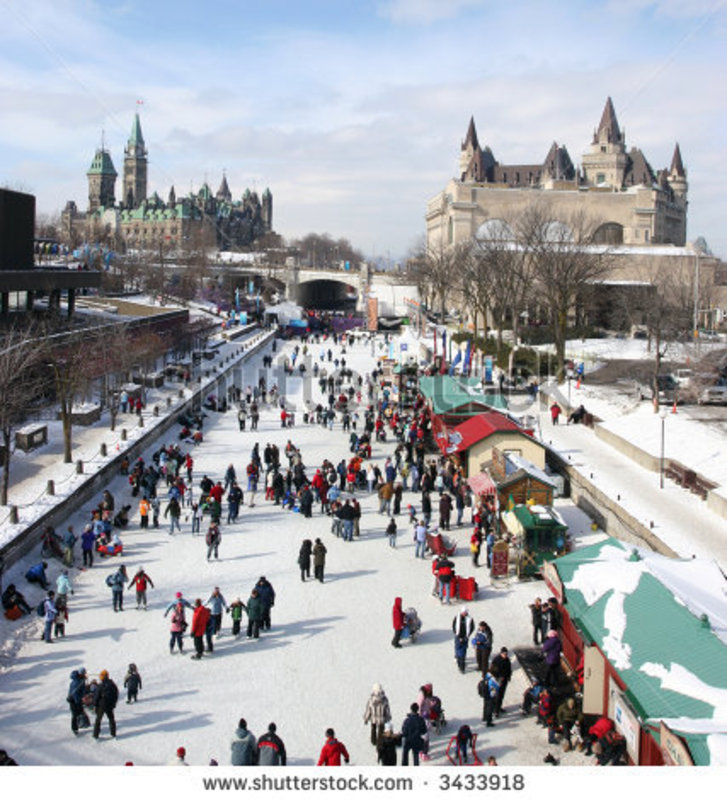 Vlad G / Shutterstock.com
Ice skating becomes a popular mode of transportation when an 8-kilometre (5-mi.) stretch of the Rideau Canal freezes, forming the Rideau Canal Skateway, the world's largest skating rink. Extending from the Parliament Buildings to Carleton University, the canal is used by many of the city's residents to skate to work.
In winter bicycle paths also are transformed into trails for hiking and cross-country skiing. Boats can be rented at many establishments along the canal.
Dow's Lake in the southern section of the city is part of the Rideau Canal. Arrangements for pedal boats, canoes, rowboats and kayaks, bicycles and inline skate rental can be made late May to mid- September; contact Dow's Lake Pavilion, 1001 Queen Elizabeth Driveway; (613) 232-1001.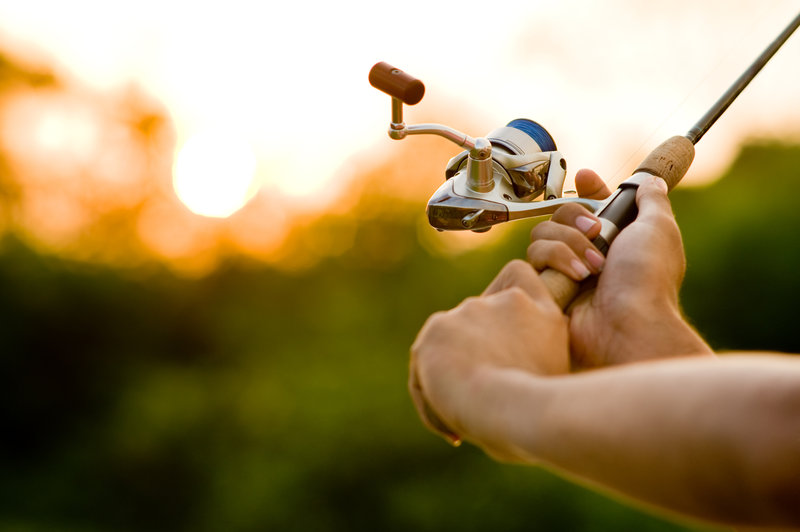 iStockphoto.com/woraput
Gatineau Park, a 35,100-hectare (89,205-acre) wilderness across the Ottawa River in Chelsea, Québec, is just 15 minutes from the Parliament Buildings. The entrance to the park from Ottawa is via the Gatineau Parkway, a 35-kilometre (22-mi.) scenic drive. The park has some 40 lakes for fishing, swimming and boating and trails for snowshoeing in winter (with snowshoes available for rent).
The most popular recreational lakes are Lac Phillipe, Meech Lake and Lac la Pêche. Anglers must obtain a Québec fishing license, available at sporting goods and hardware stores in Gatineau. There also are camping and picnicking facilities throughout the park. For those not interested in sports, the beautiful scenery makes a visit worthwhile; phone (819) 827-2020 for park information or reservations.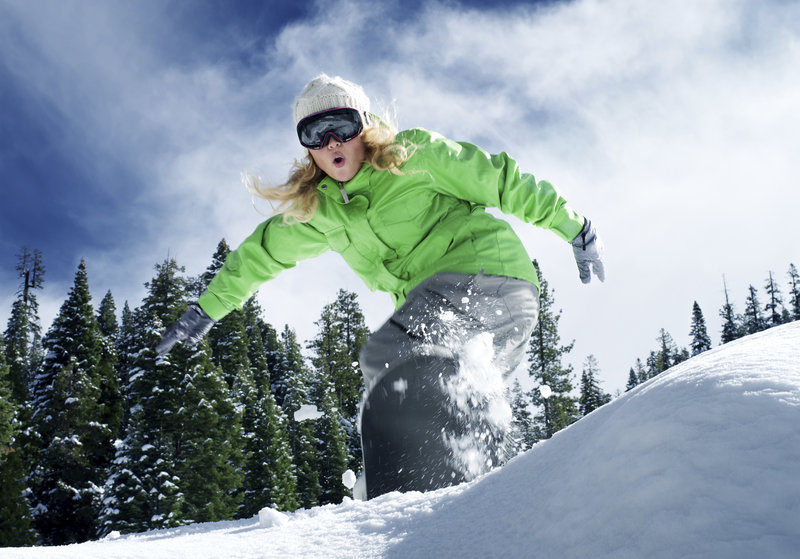 ersler/iStockphoto.com
Both cross-country and downhill skiing are best in the heart of the Outaouais Region. The downhill ski clubs include Camp Fortune, phone (819) 827-1717; Edelweiss, phone (819) 459-2328; Mont Cascades, phone (819) 827-0301, Mont Ste.-Marie, phone (819) 467-5200; and Vorlage, phone (819) 459-2301. On the Ontario side is Mount Pakenham, phone (613) 624-5290, 90 kilometres (56 mi.) west of Ottawa.
More than 200 kilometres (124 mi.) of cross-country ski trails wind through Gatineau Park—half of which can also be used by skate skiers. Most of the public parks and pathways in Ottawa become available for the sport as well.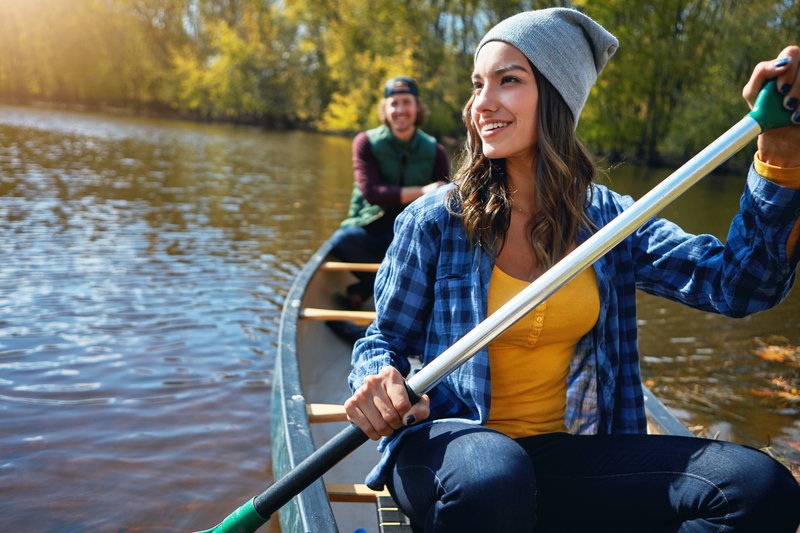 iStockphoto.com/gradyreese
Canoeing is readily available on numerous lakes and rivers within and around Ottawa. Dow's Lake, Mooney's Bay and the Rideau Canal are popular spots. Rentals start at around $50 per day. In addition to canoes, options include pedal boats, kayaks, stand-up paddleboards and rowboats. Canoe rentals are available at Rideau Tours, 1671 Chaffey's Lock Rd., (613) 583-4783, and Dow's Lake Pavilion, 1001 Queen Elizabeth Dr., (613) 232-1001.
Adventure seekers can take white-water rafting trips along the Ottawa River conducted by experienced guides; generally river equipment, lunches, dinners and camping facilities are provided. Wilderness Tours Whitewater Rafting operates excursions out of Beachburg. Madawaska River Float Trips in Barry's Bay and Owl Rafting Inc. and RiverRun Paddling Centre in Foresters Falls offer 1- and 2-day tours with a broad range of difficulty. White-water season generally runs from May through September.
The many lakes in Gatineau Park offer wonderful opportunities for swimming. In nearby Quebec, there are five beaches in the Gatineau area which are serviced from mid-June to mid-September. In Ottawa there is swimming and summer lifeguards at Mooney's Bay Beach (2926 Riverside Dr.; (613) 248-0863), Petrie Island Beach (727 Trim Rd.; (613) 824-5704), at Westboro Beach (745 Sir John A. Macdonald Pkwy; (613) 792-3875), and at Britannia Beach (2805 Carling Ave.; (613) 820-1211). A number of public swimming pools also are available.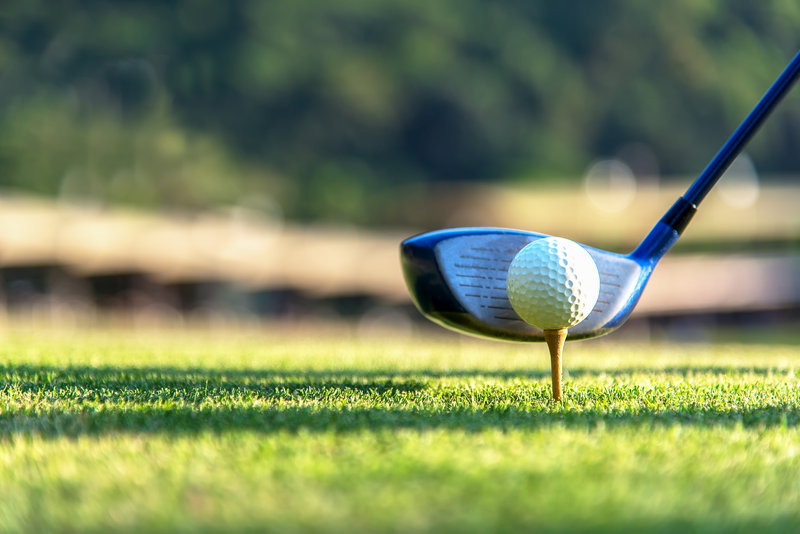 iStockphoto.com/Wand_Prapan
The season of golf runs from April through October. Public golf courses include Manderley on the Green Golf Course, (613) 489-2092; and the nine-hole Richmond Centennial Golf Course, (613) 838-4791. Many other popular courses are within a short driving distance from the city.
With more than 600 kilometres (373 mi.) of bicycle paths stretching from downtown Ottawa to the suburbs, bicycling is both a practical and enjoyable sport. Pedaling alongside the Rideau Canal and the Ottawa and Rideau rivers are three popular routes. Some other pleasant sections for bicycling are the Colonel By and Sir George-Étienne Cartier parkways, part of the 52-kilometres (32 mi.) that are closed to motorized traffic on Sunday Bikedays 9-1, Victoria Day through Labour Day; the westbound lane of the Sir John A. Macdonald Parkway also is closed Sunday 9-1. The Department of Canadian Heritage provides maps of the various trails at the visitors center at 90 Wellington St. Bicycle rentals are available from Rent-a-Bike, (613) 241-4140.
Trails for hiking are found along the Rideau Canal and in Gatineau Park. Special paths for the elderly and physically impaired also are available. Bird-watching trails originate at the Stony Swamp Interpretation Centre on Moodie Drive. Contact the Department of Canadian Heritage for maps and information.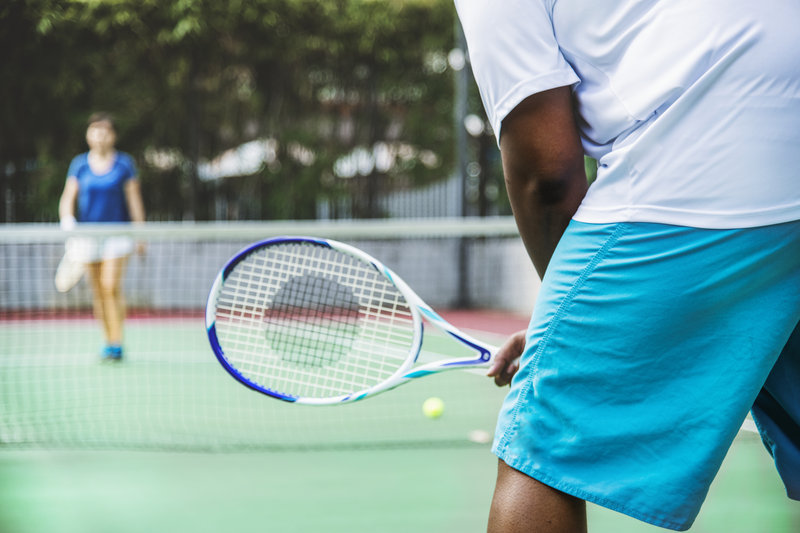 iStockphoto.com/Rawpixel
Public tennis courts are in the many parks and school grounds throughout the city, including the Elmdale Tennis Club at Holland and Byron avenues, (613) 729-3644, and the Tennis Centre West Ottawa in Britannia Park, 120 Greenview Ave., (613) 828-7622. Courts are available for a fee for 45-minute sets on a first-come-first-served basis.
Ottawa also plays host to a variety of spectator sports. As in many Canadian cities, residents are avid hockey fans. Two junior A teams are based in the metropolitan area: The Ottawa 67's play at TD Place at Lansdowne, 1015 Bank St., (613) 232-6767, and the Gatineau Olympiques play at Robert Guertin Centre, 125 rue Carillon, Gatineau, Québec, (819) 773-7360. Ottawa also has an NHL franchise team, the Ottawa Senators, who play at the Canadian Tire Centre, 1000 Palladium Dr. in Kanata, (613) 599-0100.
The TD Place at Lansdowne also is home to the city's Ottawa Redblacks football team and Ottawa Fury FC soccer team.
Fans of harness racing flock year-round to the Rideau-Carleton Raceway at 4837 Albion Rd. in Gloucester, (613) 822-2211.
Note: Policies concerning admittance of children to pari-mutuel betting facilities vary. Phone for information.