One of the Funnest Places in North Carolina
The Outer Banks includes the communities of Avon, Buxton, Collington, Corolla, Duck, Frisco, Hatteras, Kill Devil Hills, Kitty Hawk, Knotts Island, Manteo, Nags Head, Ocracoke, Portsmouth, Rodanthe, Salvo, Sanderling, Southern Shores, Wanchese, Waves and Whalebone.
What to See in the Outer Banks
What do Blackbeard, Orville and Wilbur Wright and sun-seeking tourists on vacation have in common? An affinity for the Outer Banks of North Carolina, for one.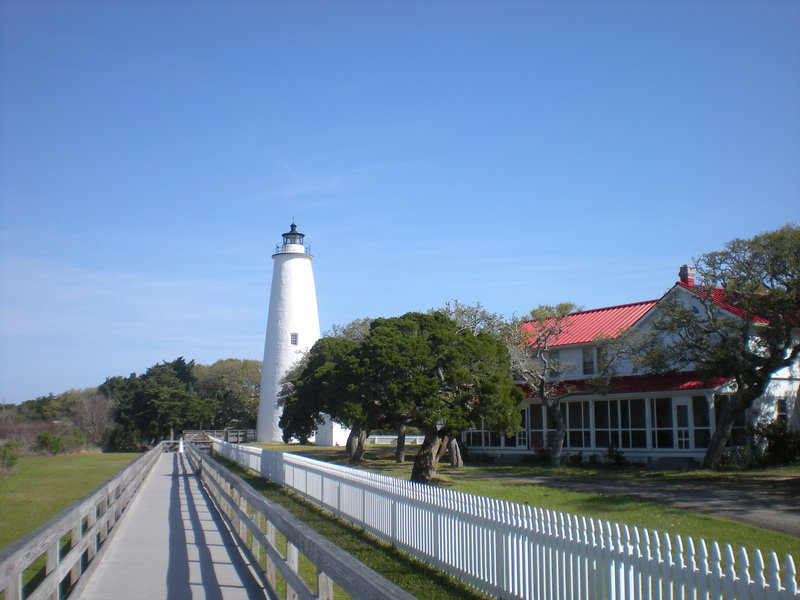 AAA/Inspector 55
This collection of barrier islands off the state's Atlantic coast has drawn visitors for centuries with adventurous things to do. Blackbeard certainly wasn't the first person to take shelter in the area's coves and inlets, but the pirate was a frequent visitor during the early 1700s, roaming the waters near Ocracoke in search of plunder.
Predating him by more than 100 years was the intrepid group sent by Sir Walter Raleigh to establish the first English outpost in the New World. Roanoke Island, north of Manteo, was the base of this fledgling settlement, which unfortunately came to be known as "The Lost Colony."
First flights in Outer Banks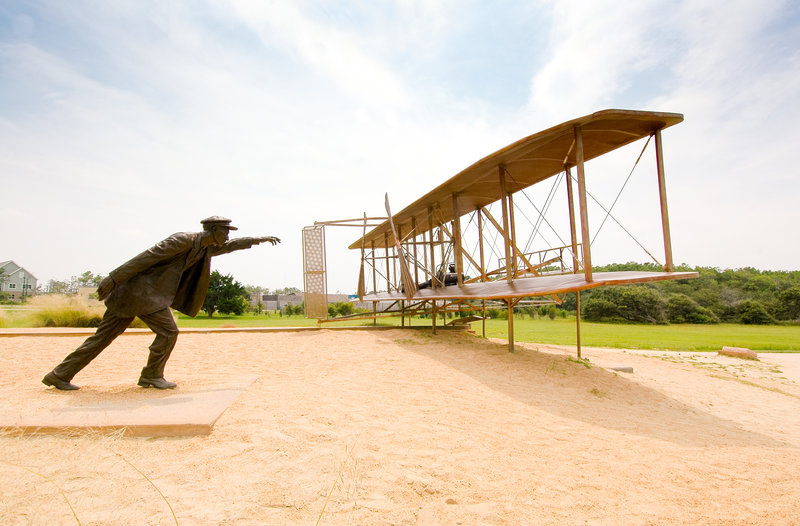 Shutterstock.com/Zack Frank
In more modern times, two brothers from Ohio came to the Kitty Hawk area in the early years of the 20th century, but not for a break from frosty Midwestern winters. Orville and Wilbur Wright chose this coastal locale for its relative isolation, cushiony sand dunes and brisk wind conditions. They set up camp at the base of Kill Devil Hill to test their glider—and the rest is aviation history.
Adventure Travel in the Outer Banks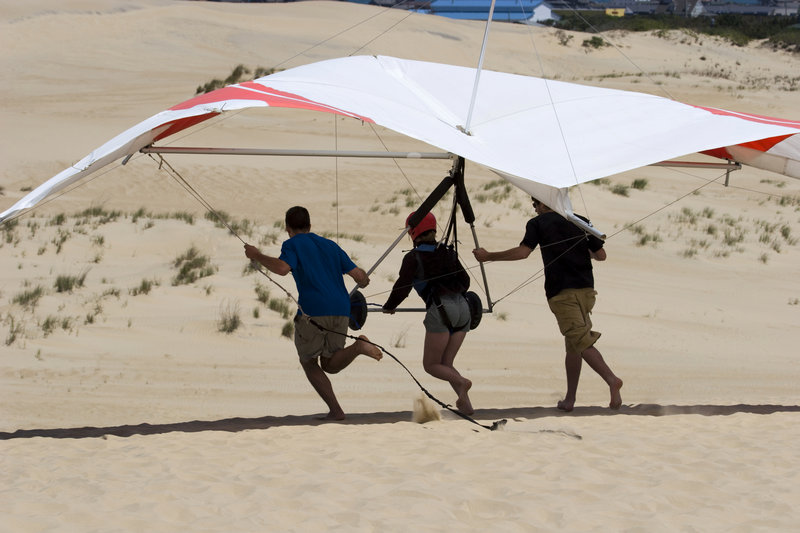 JillLang/iStockphoto.com
Fast-forward to the present. Visitors travel to the sun-drenched, sandy beaches of the Outer Banks to appreciate its past (now interpreted at major historical sites), but also, like Blackbeard, to search for bounty (the kind that can be found in gift shops) and, just like the Ohio brothers, to try their hand at gliding (hang gliding, that is, from the top of a nearby sand dune).