About Palm Beach In 1878 the Spanish ship Providencia, bound from the West Indies to Spain, went aground at Palm Beach, spilling its cargo of coconuts along the sandy, barrier island. When Henry Flagler visited the area in the early 1890s, he found a small community of settlers amid a growth of coconut palms. Recognizing the potential of South Florida, he chose Palm Beach () for the site of his next luxury hotel and laid out a fashionable resort that has retained the quiet charm and tropical beauty of his original vision.
Polo tournaments are held January through April at International Polo Club Palm Beach, 3667 120th Ave. S. in Wellington; phone (561) 204-5687.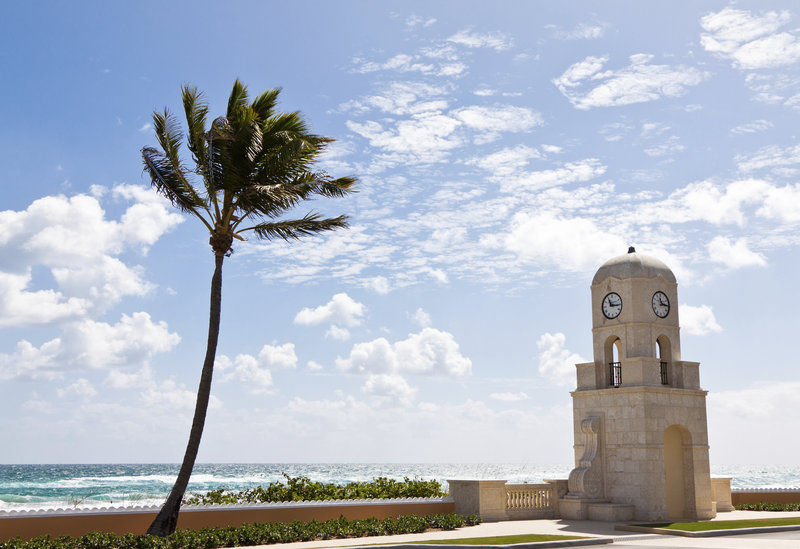 hessbeck/iStockphoto.com
A scenic portion of SR A1A meanders along the ocean as it extends from Palm Beach south to Fort Lauderdale, a drive of 47 miles.
Visitor Centers Palm Beach Chamber of Commerce 400 Royal Palm Way Suite 106 Palm Beach, FL 33480. Phone:(561)655-3282
ShoppingShops such as Escada and Gucci line tree-shaded Worth Avenue.
Things to Do Bethesda-by-the-Sea