About ParkersburgParkersburg's strategic location at the confluence of the Little Kanawha and Ohio rivers aided its development as an industrial center. An early visitor was George Washington, who surveyed land above the city on the Ohio River. In 1810 the Virginia legislature passed an act to found the town, known as Neal's Station and Newport prior to being incorporated as Parkersburg. Improved transportation modes and routes to the area soon followed. West Virginia's first oil wells were drilled nearby in 1860, which made Parkersburg the supply and shipping point for the "black gold" fields.
The region also was blessed with natural gas fields, and gas soon became the major source of fuel for the growing number of industrial plants. More than 100 industries produce chemicals, glass, metals, plastics and other products.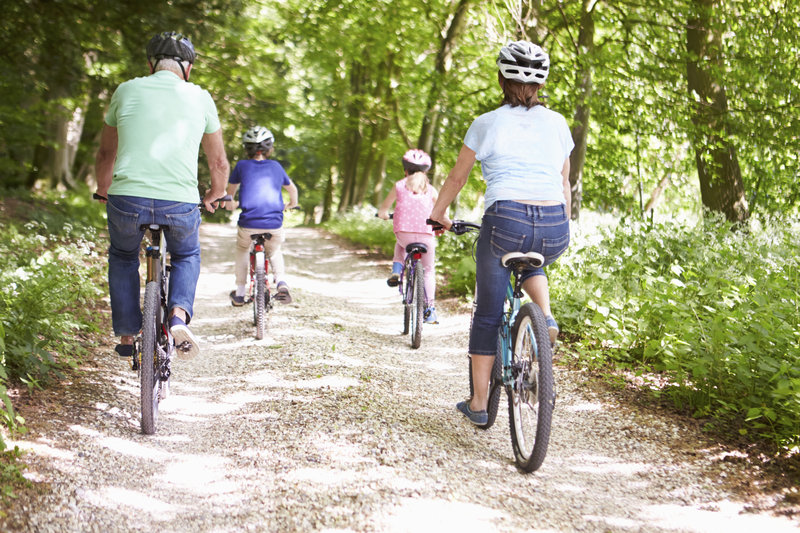 AAA/iStockphoto.com
A rails-to-trails conversion, the North Bend Rail Trail extends for 72 miles from its trailhead near Parkersburg to Wolf Summit near Clarksburg. The scenic trail runs through 10 tunnels constructed by the Baltimore and Ohio Railroad 1853-57 and crosses 36 bridges.
Visitor Centers Greater Parkersburg Convention and Visitors Bureau 350 Seventh St. Parkersburg, WV 26101. Phone:(304)428-1130 or (800)752-4982
Self-guiding ToursBrochures outlining a walking tour of historic buildings are available at the convention and visitors bureau.
Things to Do Blennerhassett Island Historical State Park