Best Restaurants in PhiladelphiaOur favorites include some of this destination's best local restaurants—from fine dining to simple fare.
The first question for most visitors to the City of Brotherly Love is not "Where's the Liberty Bell?" Instead, tourists want to know the best place for a Philly Cheesesteak—a hot topic of debate among the locals.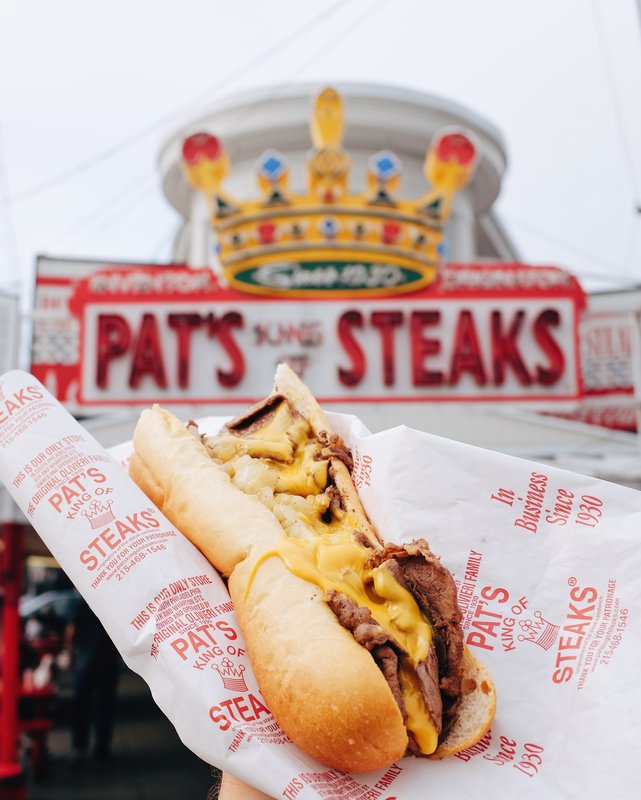 PHLCVB
According to legend, Pat Olivieri created the first cheesesteak on his hot dog griddle after getting bored with the same old lunch. His new sandwich became so popular that he opened Pat's King of Steaks in South Philadelphia. As with any good idea, competition quickly rose with the opening of Geno's Steaks on the opposite corner. When the craving for a cheesesteak hits and you're wondering where to eat, natives head down to the corner of Passyunk Avenue and 9th Street.
Ordering your steak is almost as important as paying for it, so be sure to scrutinize the instructions at the order window before getting into line. Any hesitation and you'll be expelled to the back (either by the staff or the patrons behind you). Toss a coin and take your pick—both restaurants serve up a fantastic sandwich and an entertaining crowd, 24 hours a day.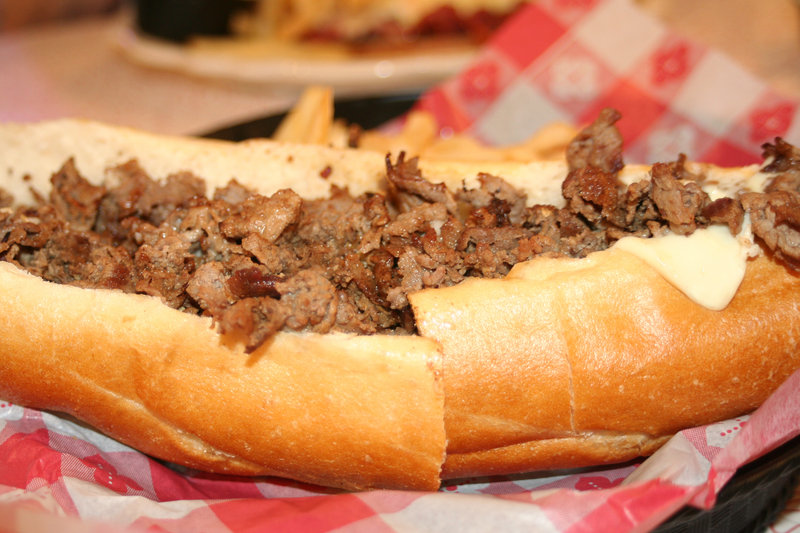 iStockphoto.com/Photobuff
With thick bread, sharp provolone and juicy sliced beef, the cheesesteak at Tony Luke's is definitely in the running for the city's best. Unlike many of its steak-peddling brethren, this restaurant also serves a variety of equally tasty items, including a sinful roast-pork sandwich and even a few vegetarian offerings. This is one of the few steak shops with indoor seating; service is quick and surprisingly friendly. Check out the "Wall of Stars" to see who else dropped by for an Old Philly-style sandwich.
Where to Eat in Philadelphia
For a good beer and a great burger, check out Butcher Bar. While you may be tempted by the royale with cheese, go for the free-range bison burger. Topped with gooey boursin and wine-glazed onions, this is a sandwich that can't be beat. If your whole crew craves meat, call ahead to order "The Trough," a $300 feast including rotisserie chicken, wild boar ribs, house-made sausages, house-smoked bacon, Korean short ribs and fries, plus the chef's choice cut of the day. Order a round of craft beers or a couple of bottles of wine to wash it all down.
When looking for things to do after a long day at work, young professionals flock to Sampan for their spectacular happy hour specials on drinks and the kitchen's Asian-inspired menu. The kitchen serves shareable plates centered around meat and seafood, with a handful of vegetarian bites as well. During the summer the back patio, Graffiti Bar, offers an urban tiki bar atmosphere perfect for meeting someone new.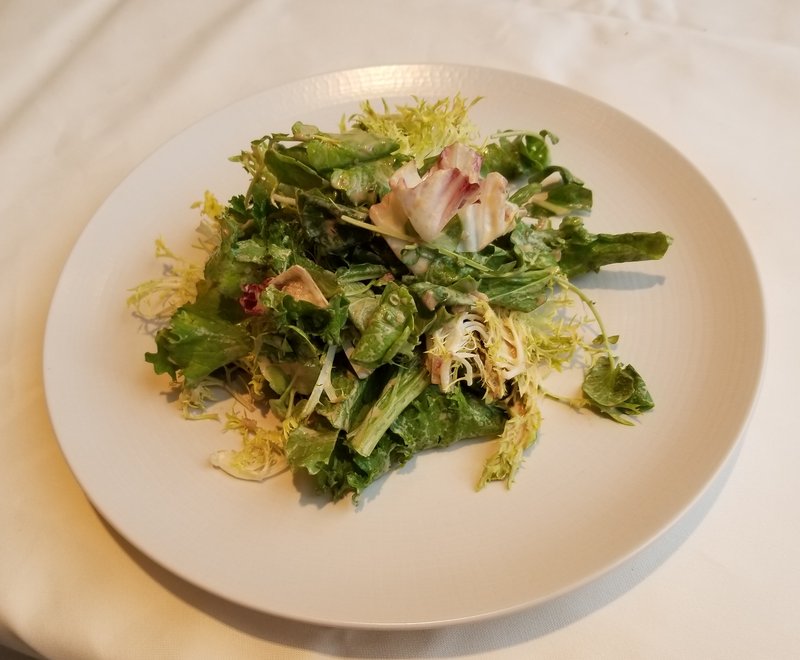 AAA/Inspector 593
Suraya 's magnificent enclosed patio as well as the brightly tiled walls and flooring in the dining room will sweep you away to the Middle East within the heart of Fishtown. One of the most acclaimed new restaurants in the country, the kitchen serves a flavorful menu of Lebanese cuisine, wine and cocktails. If you don't have the cash to splurge on dinner, breakfast and lunch offerings are a steal. The café sells delicious coffee, tea and both sweet and savory pastries to get your day started off on the right foot. Happy hour at the bar is also a steal, with specials on the cocktail menu and several of the mezze dishes.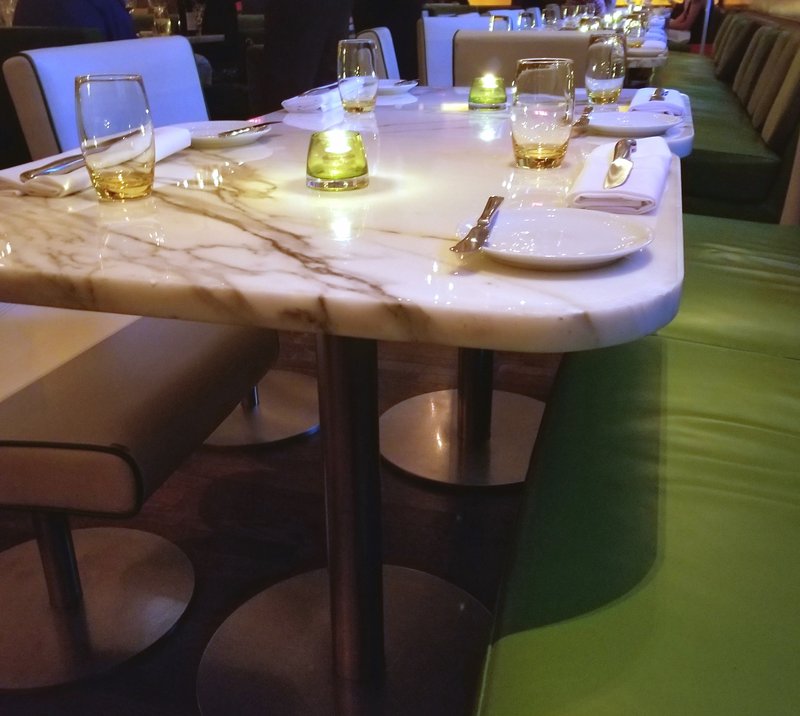 AAA/Inspector 593
Since entrepreneur Stephen Starr added Barclay Prime to his dazzling string of local restaurants, the acclaim from critics and patrons alike has been lavish. If you're looking for the most expensive cheesesteak in Philadelphia—$120, featuring Wagyu beef—you'll find it at this gem on Rittenhouse Square. The combination of formal dining and mouthwatering steaks and chops makes Barclay Prime the perfect choice for a night on the town. For a cost-effective sampling of the menu, the Lunchbox includes soup or salad, an entrée, a side dish and dessert.
Something to Eat for Everyone
An imposing gilded statue of Buddha greets patrons at Buddakan, a modern and decadently designed establishment in Old City that should be included in your trip. A communal 22-seat table glows at the center of the restaurant, affording its guests a view of the stylish, well-dressed crowd. Start out the night with a shared pitcher of Zen-gria or any of the bar's ever-changing cocktails. All the Asian fusion dishes are large enough to share—a blessing when the menu includes so many creative and flavorful choices. In addition to a stellar dinner menu, the dim sum menu offers an elevated take on sticky rice with Dungeness crab and vegetable rice with coconut curry foam. Desserts are works of Zen art, sculpted into gravity-defying shapes.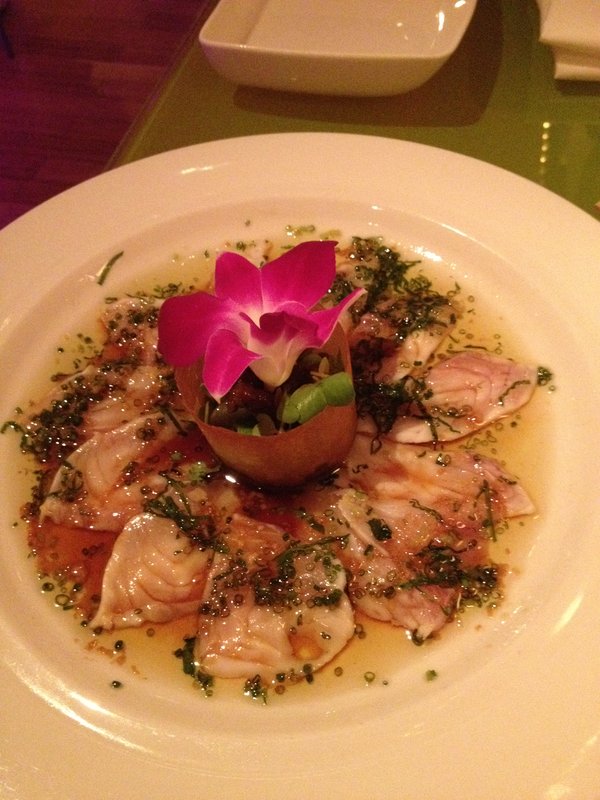 AAA/Inspector 531
Once you've spotted the red lantern and blue door, head into Royal Sushi and Izakaya where you'll find a vibrant atmosphere for both casual and fine dining. Booking a reservation in the intimate 10-seat sushi bar affords you an upscale omakase meal, a dining experience where you put the responsibility for your entire evening's menu into the chef's accomplished hands. Alternatively, the main bar and dining space offers a menu of appetizer-sized plates of grilled yakitori, street foods and maki rolls. The kitchen is open until 1 a.m. every night, just in case you have a late-night craving for grilled shishito peppers or French fries topped with spicy kewpie mayo.
For a modern (and surface-level) take on Italian food, Wm. Mulherin's Sons buzzing dining rooms are constantly filled with foodies seeking one of the premier tables in town. The wood-fired oven serves up crispy pizzas and steaks, while the delicate menu of appetizers and pastas are the perfect shareable start to your meal. Reservations are a must on weekends, but it's worth a gamble to pop in around 5 or 6 to see if you can score a table or seat at the polished wood bar.
In a neighborhood full of African restaurants, University City's Abyssinia Ethiopian Restaurant stands out with its quality ingredients and hospitable staff. The authentic Ethiopian platters of meats and vegetables are perfectly prepared, and the heat of these deliciously spicy dishes can be adjusted to suit your taste. Fans of the ethnic restaurants in the Adams Morgan district of Washington, D.C., will feel at home in Abyssinia.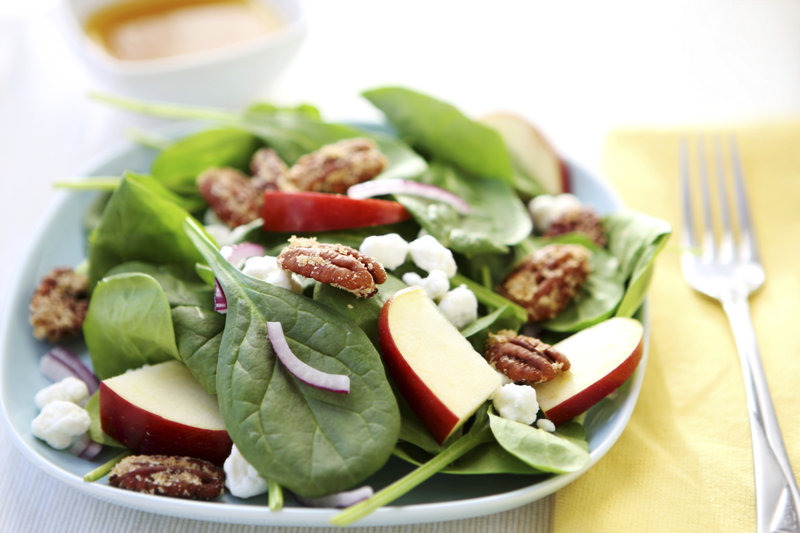 iStockphoto.com/kirin_photo
One of the best restaurants in town, Vedge offers a fine dining experience with a kitchen serving solely vegetarian cuisine. While the menu changes constantly based on seasonality and freshness, they are best known for their rutabaga-based "cheez whiz" served with fresh-baked pretzel bread and house pickles. The bar offers a world-class menu of cocktails and biodynamic, organic and sustainably grown wines. Regardless of your diet, it's a unique experience that can't be missed.
See all the restaurants for this destination.