Philadelphia in 3 DaysThree days is barely enough time to get to know any major destination. But AAA travel editors suggest these activities to make the most of your time in Philadelphia.
Day 1: Morning
Begin the first day of your trip to the City of Brotherly Love at Independence Visitor Center in Independence National Historical Park located at the corner of 6th and Market streets in Center City. If you arrive early, you'll be ahead of the crowds. Get free tickets and sign up for a National Park Service walking tour.
Head to Independence Hall then to Liberty Bell Center . Continue touring Independence National Historical Park and see the National Constitution Center , Congress Hall and the Second Bank of the United States Portrait Gallery .
Day 1: Afternoon
Walk north on 5th Street. Stop at Christ Church's modest burial ground, where Benjamin Franklin and other signers of the Declaration of Independence are interred.
For lunch, head back to Market or Chestnut streets to dine in one of the nearby restaurants in the Old City—take your pick of casual diners and sandwich joints. If you're in the mood for a Philly cheesesteak try Sonny's Famous Steaks. Revolution House is perfect for a more leisurely lunch of tasty American cuisine.
After grabbing lunch, walk (or bus it) back to Christ Church . This time go inside to see where the American Episcopal Church got its start and where some of the Founding Fathers worshipped. After a church visit, head over to the Betsy Ross House at 239 Arch Street. And then make your way to Elfreth's Alley , the oldest continually inhabited street in America; the museum is at number 124.
When you're wondering what to do in the late afternoon, head southeast to Headhouse Square (Lombard and S. 3rd streets). Need to rest your feet? Take a romantic horse-drawn carriage ride from Independence Park on Market Street between 5th and 6th streets. You'll meander through Society Hill's 18th-century cobblestone streets; the architecture, row houses and intimate courtyards cast fabulous shadows as twilight beckons.
Day 1: Evening For dinner, try one of Old City's restaurants, which are all near Independence National Historical Park. If you're in the mood for some spicy Asian cuisine, try Han Dynasty. If you're looking for a more formal meal of modern American cuisine, then Fork is the answer. Amada is perfect for a lively meal of Spanish tapas and wine, or you can enjoy sushi and sake at Morimoto . During the summer, travelers on a budget should hike to Spruce Street Harbor Park to enjoy food from some of Philly's most popular local restaurants. There are games for the kids plus hammocks, benches and Adirondack chairs to lounge in while you enjoy your meal and watch the sun set. After dinner, visit Penn's Landing on the waterfront, scene of Friday night concerts all summer and Thursday film screenings under the stars in July and August. In the winter, you can practice your turns on the outdoor ice-skating rink.
An alternative option is to head to Fishtown to enjoy a lovely meal of fresh delights at Kensington Quarters or choose a more casual atmosphere of sandwiches and small-batch beers at Kraftwork. Those looking to keep the party going will want to head to Frankford and Girard avenues to grab a cocktail at some of the most popular bars in town.
Day 2: Morning
Begin the day in Center City, in the Historic Landmark Building, which houses the Pennsylvania Academy of The Fine Arts , to enjoy its huge collection of American art. After a few hours of soaking up the visuals, walk south on Broad Street toward City Hall , topped by a bronze statue of William Penn. During the winter there is an outdoor market full of local vendors selling unique gifts for the holidays. Duck into Macy's, a.k.a. the John Wanamaker Building, at noon any Monday through Saturday to hear the Wanamaker organ, the largest operational pipe organ in the world, blast out a dramatic concert.
Day 2: Afternoon
For lunch, cross Market street and head a couple of blocks east to Reading Terminal Market, where you'll find plenty of places to eat—taste true Philadelphia eats like buttered soft pretzels or the tasty Di Nic's Roast Beef & Pork roasted pork sandwich topped with provolone cheese and broccoli rabe. Or enjoy a picnic from among the dozens of food stalls ranging from cheese to cookies to freshly shucked oysters. You can also walk north on 10th Street to the heart of Chinatown where you'll find dozens of options.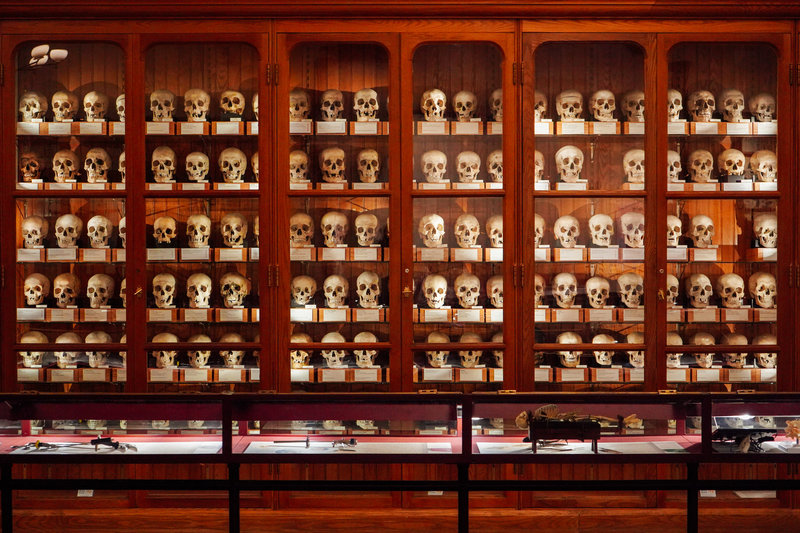 PHLCVB
Then visit the strangest museum in town: the Mütter Museum of the College of Physicians of Philadelphia . The museum's better than watching a forensic television program, as visitors find anomalous and aberrant medical oddities on view, such as a woman's corpse whose body turned to soap. Be warned: the Mütter's bizarre displays are not for weak stomachs. If that's not quite your speed then head to The Franklin Institute , which offers four floors of interactive exhibits. Walk through a model of a human heart, watch a film in the Tuttleman Dome IMAX Theater and or gaze at blinking stars in the Fels Planetarium .
Day 2: Evening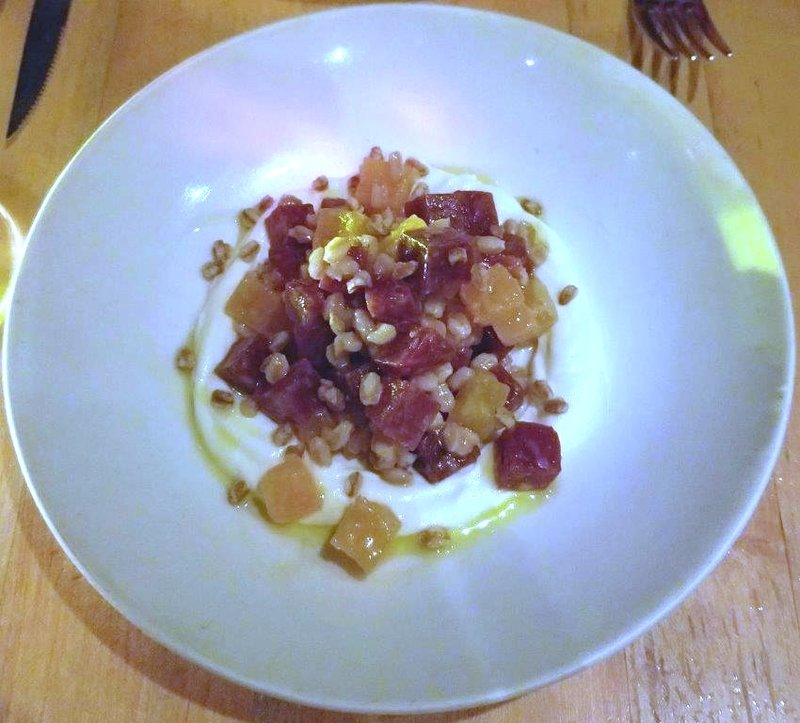 AAA/Inspector 593
At Rittenhouse Square you'll find bars, restaurants and plenty of shops. Start with a walk down Walnut Street, where the window shopping is superb. Getting hungry? For great burgers, fries and a beer, try Good Dog Bar & Restaurant . Looking for a chic but comfortable small plates restaurant that serves great wine and brewskies? Head to Tria Cafe Rittenhouse. Want a splendid view of the historic grassy square and French bistro cuisine? Parc is perfect, especially if you can score a table outside. Vernick Food & Drink offers one of the best a la carte meals in town, but you must have the foresight to make reservations.
Day 3: Morning
PHLCVB
Of course you can't end your vacation without re-creating the scene from the movie "Rocky," when the browbeaten boxer runs up the stairs at the Philadelphia Museum of Art . But step inside the museum for the real excitement—here you'll find a huge collection of art. And this mammoth place is easily navigated. Spend a couple hours wandering the collections, and you'll see works by major painters, such as Pablo Picasso, Claude Monet, Edgar Degas and Peter Paul Rubens, to name just a few.
Day 3: Afternoon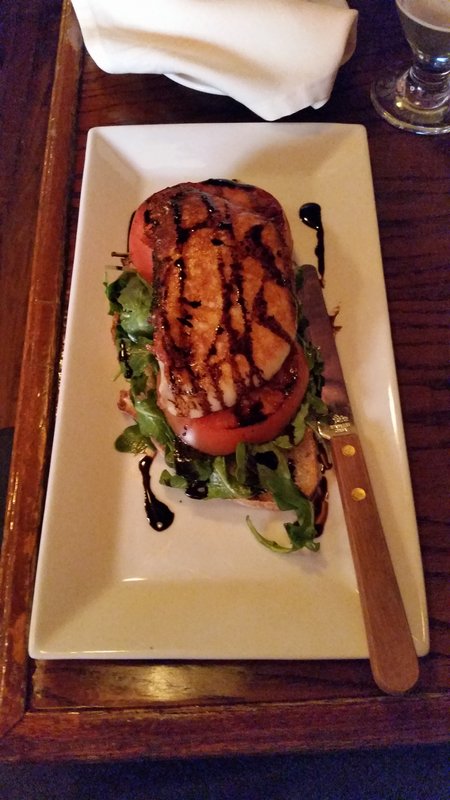 AAA/Inspector 531
After soaking up some high culture, you've surely worked up an appetite. There are a couple of choices close to the museum. Walk to Pizzeria Vetri on Callowhill Street to sample pizza from one of the most celebrated chefs in the city. For some spice, Rose Tattoo Café brings the heat with its Cajun cuisine, burgers and quiche.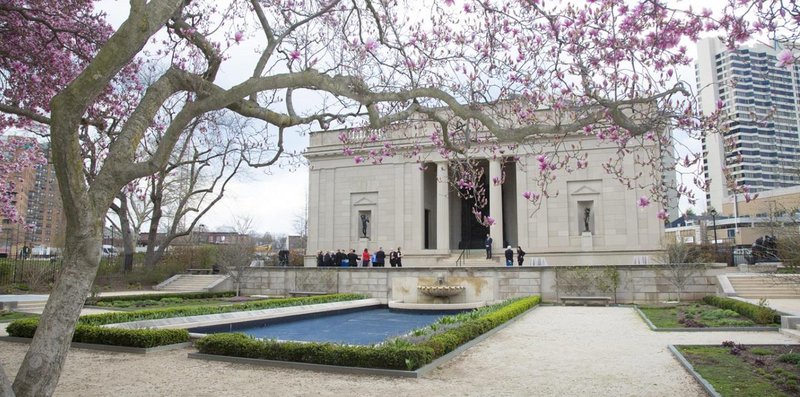 Courtesy of Philadelphia Museum of Art
After lunch, visit the Rodin Museum , where you'll find the largest collection of Rodin sculptures outside of France, or Eastern State Penitentiary , where you'll see original cell blocks and learn what life was like at this former prison.
Day 3: Evening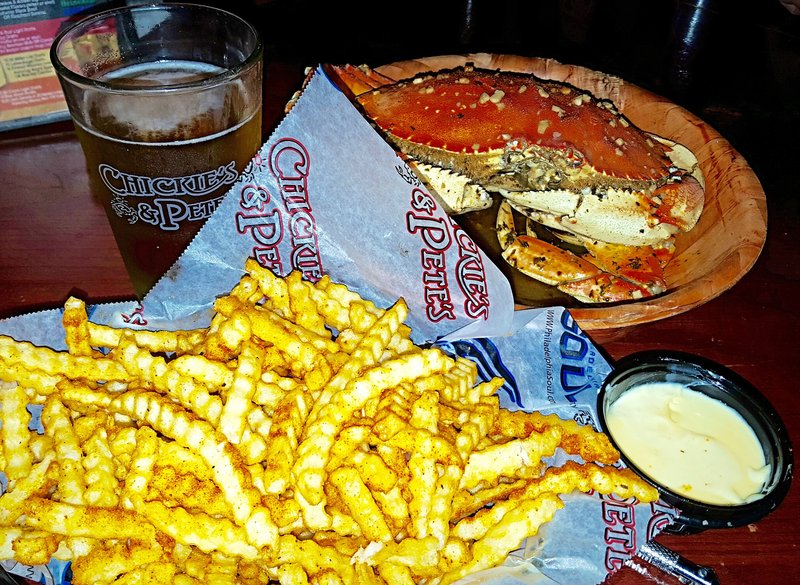 AAA/Inspector 593
To understand Philadelphians, one must understand their passion for sports. During football season, nothing is more fun than an Eagles' game at Lincoln Financial Field—if you can score tickets. Want a little court or ice action? Watch the Sixers dribble or the Flyers skate at Wells Fargo Center. When the weather's balmy, don't miss the Phillies playing at Citizens Bank Park. Can't get tickets, but still want to be part of the action? Head to Chickie's & Pete's to enjoy the game on one of dozens of TVs over seasoned crinkle-cut crab fries and a beer. If you still haven't grabbed a cheesesteak yet, head to Passyunk Avenue to choose between two of the most famous shops in town: Pat's King of Steaks or Geno's Steaks. When placing your order, be sure to mention your cheese choice (Cheez Wiz or provolone) and whether you want it "wit" or "witout" grilled onions. Or try one of the steaks at Tony Luke's on Oregon Avenue, where you can have yours served with spicy broccoli rabe or spinach.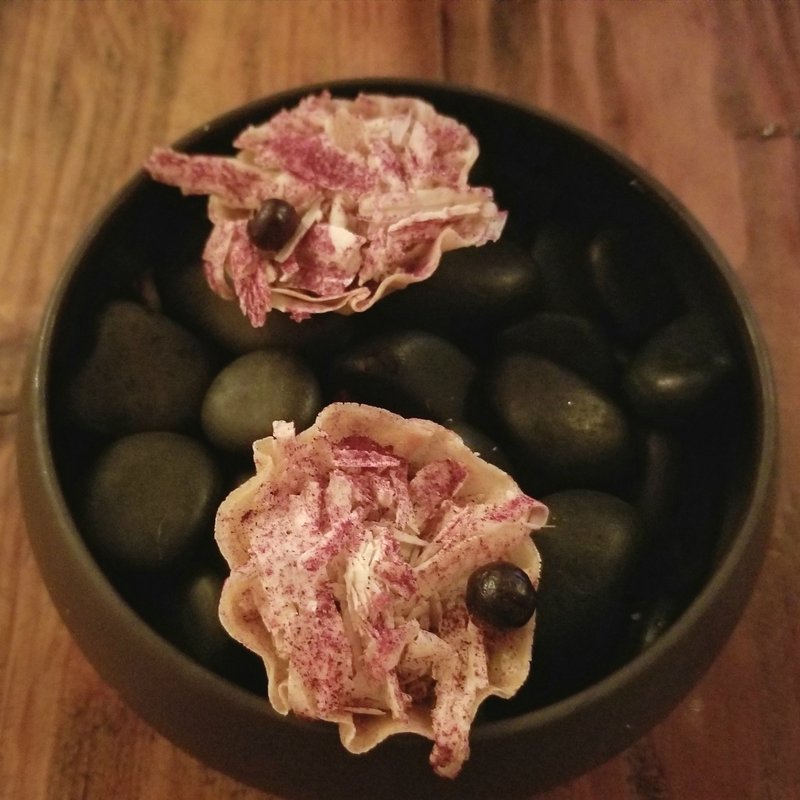 AAA/Inspector 593

If sports aren't really your thing, walk up East Passyunk Avenue (north of Snyder avenue) to dine at some of the best local restaurants. Bing Bing Dim Sum features unique shareable plates of dumplings while Mr. Martino's Trattoria offers classic Italian dishes for dinner (weekends only!). If you aren't able to get a reservation at Top Chef winner Nicholas Elmi's Laurel , you can always stop into the adjacent ITV (In the Valley) for more casual takes on his cuisine.