Philly's NeighborhoodsDuring your trip to Philadelphia, you may opt to explore some of the city's unique communities. Below is a sampling of locales in close proximity to the downtown Center City area.
Bella Vista: Nestled roughly between South Street and Washington Avenue, this is the site of the Italian Market, a tribute to the culinary senses founded by Italian immigrants and reminiscent of European street markets. You'll see everything from lush produce and flowers to sausages and seafood at this bustling enclave of South Philly spanning 9th Street. Gourmet groceries offer fresh pasta, marinated mozzarella and spices, while bakeries tempt with biscotti, tomato pie and breads. And the heavenly smells wafting from trattorias lining the street may lure you in for some pizza, spaghetti and meatballs, or other favorites. Both Geno's Steaks and Pat's King of Steaks (the cheesesteak mavens) are just a couple of blocks south on East Passyunk Avenue.
Chinatown: With its plethora of authentic Asian restaurants and location adjacent to the Convention Center and Reading Terminal Market, this is a must-see area for visitors.
East Passyunk: Home to Laurel , a Top Chef winner, as well as a variety of Italian spots and casual gastropubs, this is a super-walkable foodie destination that culminates at the junction of South 9th Street and East Passyunk Avenue, where Pat's King of Steaks and Geno's Steaks are both located.
Fairmount: In the northwest quadrant of the city extending from downtown's edge, this area boasts Fairmount Park and "Museum Row." The park's graceful landscape, punctuated by outdoor sculptures and historic houses, provides plentiful recreational opportunities for urbanites and is a great place for a stroll and other fun things for couples to do. The Philadelphia Museum of Art, The Barnes Foundation, Rodin Museum, Philadelphia Zoo and a host of other attractions provide hours of pleasure.
Fishtown: Formerly home to factories and fisheries, this mixed residential neighborhood 2 miles north of Old City comes alive at night. Prime people-watching opportunities abound in the bars, brewpubs and restaurants that line the junction of Frankford and Girard avenues. By day, there are great spots to grab a coffee (try La Colombe at 1335 Frankford Ave. or Coffee House Too at 2514 E. York St.) or do some shopping at an assortment of shops and art galleries.
Old City: Ask any AAA travel agent , and they'll likely recommend this historic area. Birthplace of our nation, Old City encompasses Independence National Historical Park, where the Declaration of Independence and U.S. Constitution were signed and the Liberty Bell chimed. It's also home to cobbled Elfreth's Alley, the charming Betsy Ross House, a variety of hip restaurants and trendy nightspots. Wander the area on your own, or hire a horse-drawn carriage and ride in the style of yesteryear.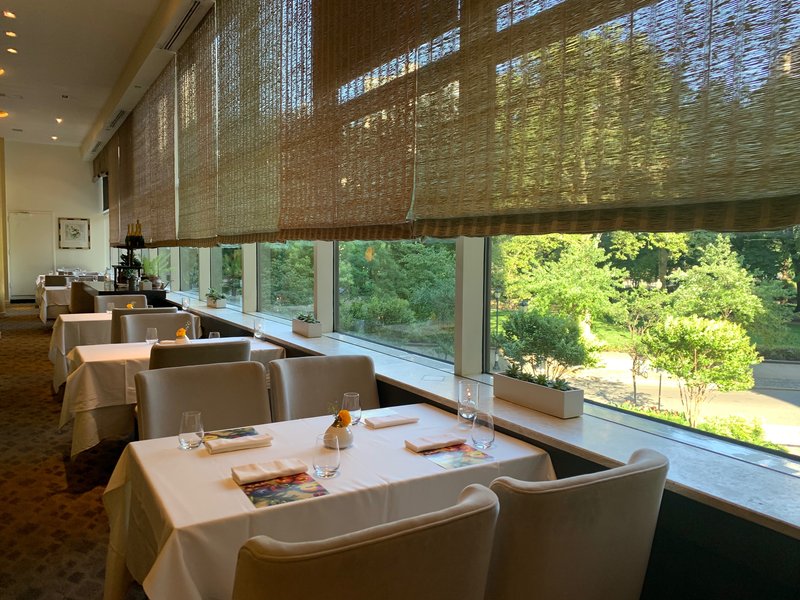 AAA/Inspector 55
Rittenhouse: Downtown's Rittenhouse district has been synonymous with elegance and class since the mid-1800s, when elaborate mansions were constructed bordering Rittenhouse Square at 18th and Walnut. Today, ritzy condos, high-end hotels and upscale local restaurants prevail. Rittenhouse Row, just north of the square, is a cornucopia of fashionable shops, many clustered on Walnut and Sansom streets, while Broad Street, the city's performing arts mecca, is just a few blocks east.
Society Hill: South of the historical park, this storied neighborhood is a must for architecture buffs keen to observe a stunning selection of Colonial and Federal homes, accented by quaint courtyards and cobblestone streets. If you'd like to peek inside one of these masterpieces, you can tour the Powel House, a stately Georgian mansion where a ballroom dance was held honoring George and Martha Washington's 20th wedding anniversary.