Philly Cheesesteaks Want a great sandwich? Slice some medium-roasted eye of chuck very thin. Pros from nearby restaurants use thin-sliced rib-eye quick cooked on a hot grill with a little oil. Slap the hot meat on a fresh-baked Italian roll. Douse the concoction with heated Cheez Whiz and fried onions. In Philly you order this by saying, "Gimme a whiz-wit." Don't forget to add hot cherry peppers. Now you've got the recipe for a Philly cheesesteak (yes, it's one word). And to Philadelphians, this sandwich is manna and ambrosia rolled into one.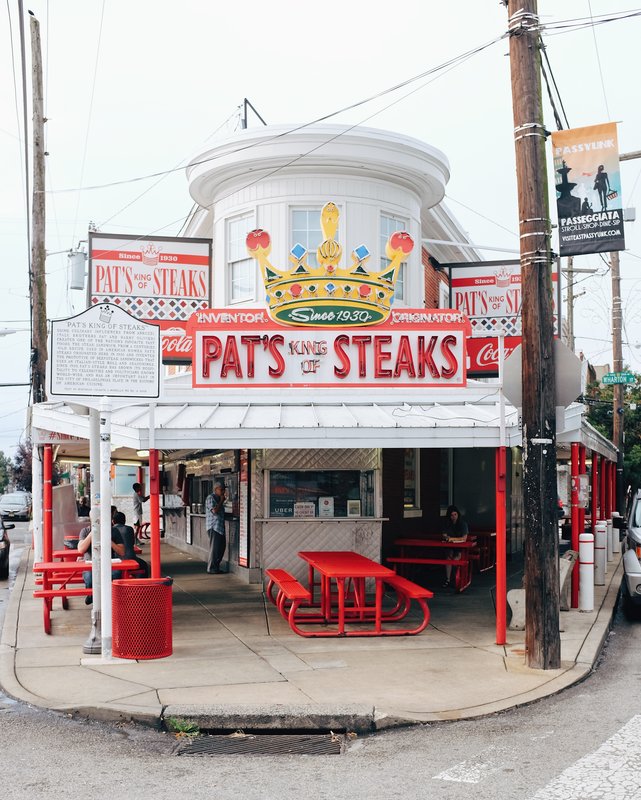 PHLCVB
But where did it come from? It all started in 1932 at Pat's King of Steaks. Legend has it that Pat Olivieri, who started with a hot dog stand, soon grew tired of eating frankfurters. One day, for his own lunch, he threw some steak on a hot dog bun; a passing cab driver saw the creation and ordered a cheesesteak on the spot. A sandwich was born, no advertising required.
Now, how does one decide where to eat to find the best cheesesteak? In Philly, it's a topic of hot debate. Of course, the unofficial home of cheesesteaks is Pat's. This is the place for purists.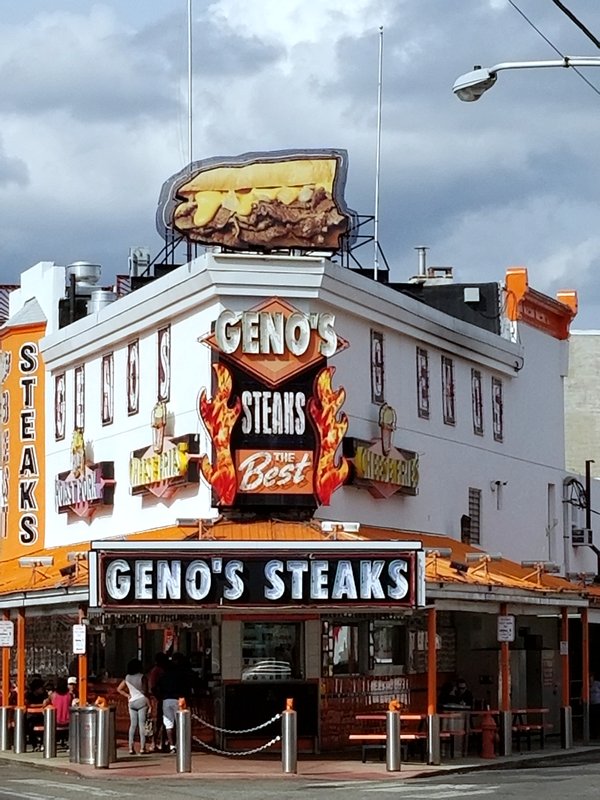 AAA/Inspector 593
But "upstart" Geno's Steaks, founded in the 1960s, does a rocking business, too. Both are located at the corner of Passyunk Avenue and 9th Street in the heart of South Philly. And both places are often packed, even if they are positioned just across the street from each other.
The deliberation over who serves the best cheesesteak—Pat's or Geno's—goes on every night, all night. But that doesn't stop the bustling crowds from packing it in after midnight, when the cheesesteak is a late-night tradition. Grab a seat outdoors and enjoy the locals. Even as the rooster crows, you'll find suburbanites and old couples munching alongside college kids and sports stars.