Best Attractions in PhoenixIn a city with dozens of attractions, you may have trouble deciding where to spend time while you're on vacation. Here are the highlights for this destination, as chosen by AAA editors. GEMs are "Great Experiences for Members."
Keep Busy During Your Trip
While a round of golf or a spa treatment tops most Phoenix vacation itineraries, there's no shortage of fun things to do after you birdie the 18th hole or peel off that detoxifying seaweed wrap. When planning an outing, keep in mind that the Valley of the Sun—which includes Phoenix, Tempe, Scottsdale, Mesa, Sun City and Glendale—covers a big area. Public transportation is limited, and driving the freeways from one end of the valley to the other can take some time, especially in rush-hour traffic. Keep a cool head, and if it's summer, crank up the AC.
Walk With Nature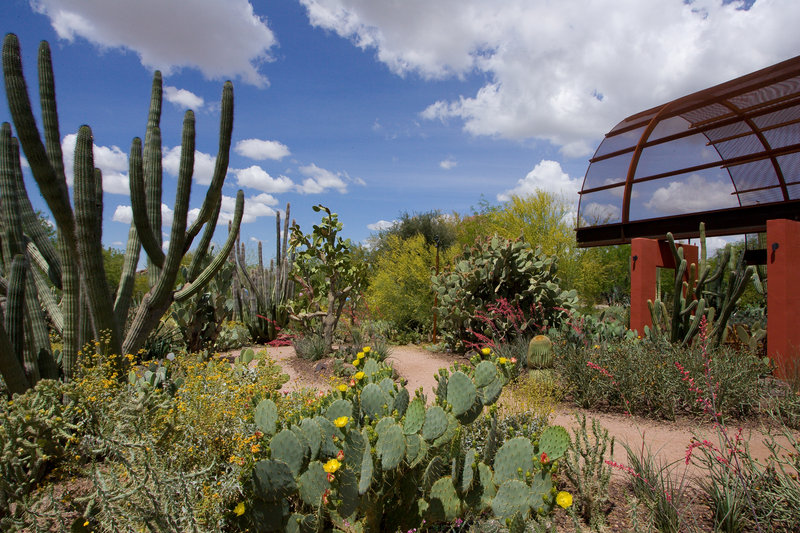 Desert Botanical Garden
First up, learn about the surrounding desert by taking a guided tour or wandering the paths of the Desert Botanical Garden , set against a backdrop of ruby-colored bluffs in Papago Park . With more than 50 acres of outdoor exhibits, this AAA GEM attraction boasts thousands of species of plants adapted to the dry landscape. You'll see native and exotic cacti and succulents, and during the flowering season from March to May, the bright wildflowers are especially dramatic.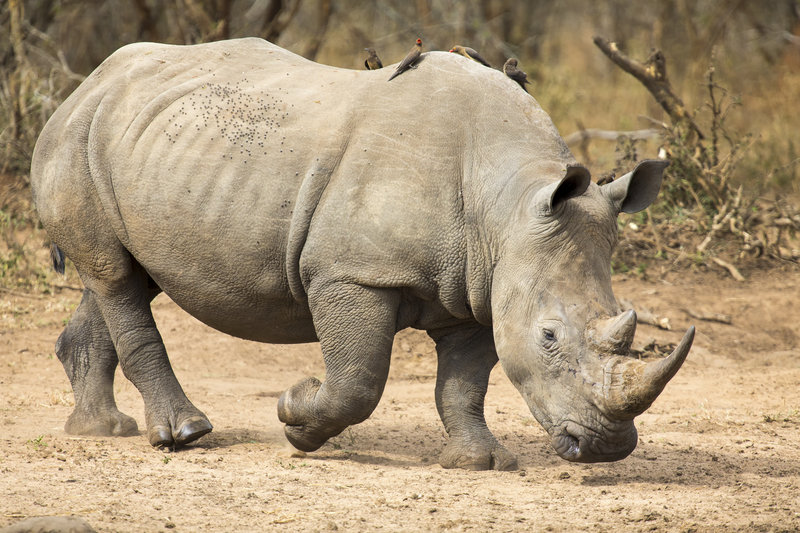 iStockphoto.com/Rhinoceros
While you're in Papago Park, head over to the Phoenix Zoo . Forget about penguins and caribou; this destination houses 200 species from mostly warm or arid environments. The creatures live in re-created natural habitats—baboons hang out in an African savanna, and huge Galapagos tortoises roam in rocky terrain. The zoo's landscaping is impressive, with tropical jungles and grasslands so real you'll forget you're in the desert.
Immerse Yourself in History
Stroll through the Heard Museum , a AAA GEM attraction that explores the rich history and arts of the Southwest's Native American cultures. The downtown museum has a massive permanent collection—pottery, jewelry, sculpture, textiles, hundreds of Kachina dolls—but the layout is so seamless you won't feel overwhelmed. A museum highlight is Steven Yazzie's provocative, 160-foot-wide "Fear of a Red Planet" mural, which depicts Southwest Native American history, from the coming of Kit Carson to modern tribal casinos.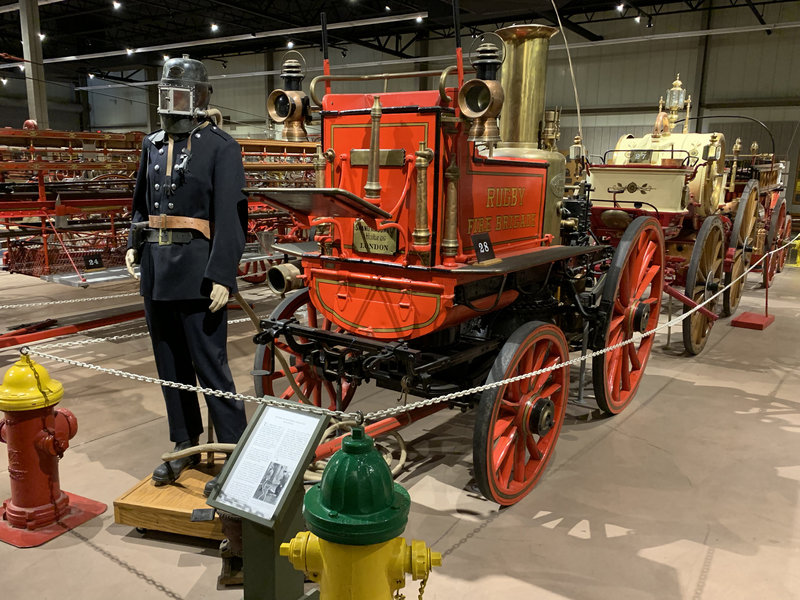 AAA/Frank Swanson
See fire-engine red at the Hall of Flame Museum of Firefighting in downtown Phoenix. This AAA GEM attraction is one of the world's largest firefighting museums, housing a vast collection of classic fire trucks. You'll see a hand-pumper dating back to 1725 England as well as classic 20th-century engines. The museum has more than 90 vehicles in all, shined and primed.
The Arizona Capitol Museum , another AAA GEM attraction, has a copper roof symbolizing an important state industry: mining. Inside, you'll gain an understanding of how the rough-and-tumble Arizona Territory became a state in 1912. The downtown museum no longer serves as the capitol building, but visitors can walk through former state offices and chambers and explore interactive exhibits. Artifacts include the silver service removed from the USS Arizona before it sailed to its fate in Pearl Harbor.
Educational Opportunities
Want to entertain the kids and learn a little something yourself? Check out the Arizona Science Center , which offers more than 300 hands-on exhibits explaining the world and its workings. At this educational playground you can experiment with gravity and friction, explore the world of digital communications and learn about the human body and brain. There's also a planetarium and a giant screen theater. You're bound to have fun here, but try to avoid visiting on weekend afternoons when the place can get seriously crowded.
Tour the weirdest, wildest building in town: Mystery Castle (open October through June) at the foot of the South Mountains. An extraordinary example of folk art, this adobe and stone house is a structural jumble. Boyce Luther Gulley began building the three-story dwelling in the 1930s for his daughter, using glass bottles and other bizarre materials—goat's milk, mortar, calcium, auto parts—to fashion crenellated turrets and parapets.
Ancient Cultures
Phoenix's first inhabitants are the focus of the Pueblo Grande Museum , near Sky Harbor Airport. This museum and the surrounding ruins offer a fascinating look at the Ancestral Desert People, who lived here for more than 1,500 years. You can walk through the ruins of a village that was mysteriously abandoned in the 15th century. The site artifacts on display are as interesting as the ruins; an outdoor trail leads to reconstructed and furnished Hohokam-style houses.
From the trail at the 47-acre Deer Valley Petroglyph Preserve in Hedgpeth Hills, you can see more than 1,500 petroglyphs on hundreds of boulders. Some of the religiously significant petroglyphs at this sacred site were carved into the rocks more than 5,000 years ago; many animal motifs tell hunting stories. Before you travel the trail, rent binoculars to get an up-close look at these ancient and revered works of art.
Travel to the "New" West
Nearby Scottsdale, on the east side of the valley, isn't the Wild West town it was a century ago. With a plethora of shops and local restaurants, it's now more 5th Avenue than Five Bar Ranch, and the only wagons you'll see are SUVs. The daringly designed Scottsdale Museum of Contemporary Art is the cream of the city's crop of art galleries. The valley's foremost purveyor of modern art displays a variety of styles—abstract, cubist, expressionist—along with quite a few works featuring cowboys and Native Americans. The Wild West lives on in Scottsdale.
Classic Architecture
On the north side of Scottsdale, visit Frank Lloyd Wright's Taliesin West , where the renowned architect made his winter home. He also worked here—it's a 600-acre architectural workshop in the desert. The interiors are a fascinating study in 20th-century decor, and the buildings' facades mirror the Sonoran Desert's rough textures and brilliant colors. Because it's still a functioning school, the only way to see Taliesin is by guided tour; the most popular trip is the 90-minute Insights Tour.
Roadside Scenery
Get out of town and hit the dusty desert road in search of fun places to go. Starting in Apache Junction, drive the Apache Trail , which was built as a road in 1905 to carry supplies to Roosevelt Dam. The route loops around the Superstition Mountains , home to the legendary Lost Dutchman Gold Mine (see Insider Info). Beyond Lost Dutchman State Park , the road twists, turns and climbs through saguaro cactus-studded foothills before arriving at pretty Canyon Lake . Up next is Tortilla Flat, a tiny "town" with a restaurant and general store. Beyond here, the road is unpaved (suitable for a passenger car), and the scenery is a knockout: deep gorges, vertigo-inducing cliffs and windblown grasslands. (Caution: If it's raining or you're an inexperienced driver, do not attempt to drive past Tortilla Flat).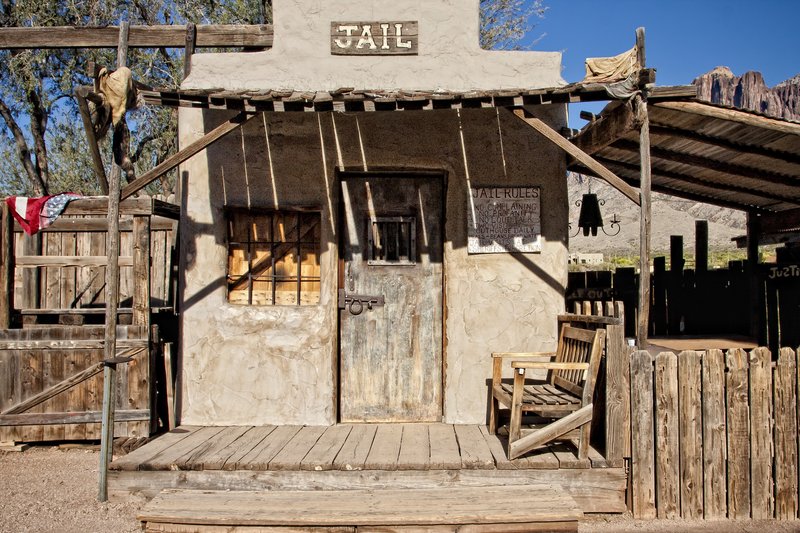 Shutterstock.com/Scott Prokop
Just a few miles northeast of Apache Junction is Goldfield Ghost Town & Mine Tours , a reconstructed 1890s gold mining town. Touristy to a wonderfully cheesy T, the town has some pretty good gift shops (surprisingly affordable) and a few hokey-but-fun attractions (a mine tour, a train ride, a recreated Wild West bordello). The surrounding Superstition Mountains scenery is top-notch, and nice photo ops reveal themselves around dusk.
If you're a stickler for authenticity, check out the 90-acre Pioneer Arizona Living History Museum . Located north of Phoenix off I-17, this collection of mostly-original pioneer buildings will give you a taste of what life was like before iPhones and Xboxes (the horror!). Pick out a cowboy hat or bonnet at the Mercantile gift shop, and then immerse yourself in simpler times as costumed interpreters go about their 19th-century routines and gunslingers stage mock shootouts.
Take a Flight to Outer Space
Blast off at Peoria's Challenger Space Center , where you can play astronaut in the center's Technology Flight Deck. Count down to liftoff in a mission control room modeled after the Johnson Space Center, glide in a mock spacecraft and roam a room that simulates the interior of the International Space Station. Not yet ready for atmospheric reentry? Catch a Starlab Planetarium show, learn how to use a telescope or ogle the NASA history exhibits.
Museums for Any Interest
In Tempe, the home of Arizona State University, is the Arizona State University Art Museum at the Nelson Fine Arts Center. Its galleries display crafts, prints and contemporary and Latin American art, with American masterworks by Georgia O'Keeffe, Edward Hopper and Frederic Remington. The museum's architecture, dramatically angled with a purplish facade, is widely regarded as a work of art itself.
A great way to experience the beginnings of the Valley of the Sun is by strolling Glendale's Sahuaro Ranch Park Historic Area . The ranch's towering date palms, parading peacocks and restored farmhouse evoke the late 19th century. Touring the site's original buildings and 17 acres of fruit trees and rose plots, you'll discover the roots of modern Phoenix.
The new kid on the Phoenix attractions block is the massive Musical Instrument Museum on the north side of town. Packed with more than 16,000 instruments and associated objects from around the globe—from Gibson Les Paul guitars to Tibetan trumpets—this state-of-the-art museum takes you on a musical and cultural journey from Motown to Mozambique and every imaginable geographic point in between. If music's your passion, you'll be hard pressed to find more interesting things to do in Phoenix. Plan to spend the better part of a day here. Yes, it's that big.
See all the AAA recommended attractions for this destination.