One Day in PittsburghAAA editors suggest these activities for a great short vacation experience.
Morning Start your day by visiting Point State Park (601 Commonwealth Pl.) to get your bearings while enjoying a scenic perspective of Pittsburgh's epicenter. The triangular-shaped park juts forth from downtown's edge, with a majestic fountain marking the point where the Allegheny, Monongahela and Ohio rivers meet. With a backdrop of soaring skyscrapers behind you, you'll have fun identifying landmarks across the water like Heinz Field and PNC Park on the North Shore. Visit the Fort Pitt Museum to learn how the fort's strategic position played an integral role in our nation's history.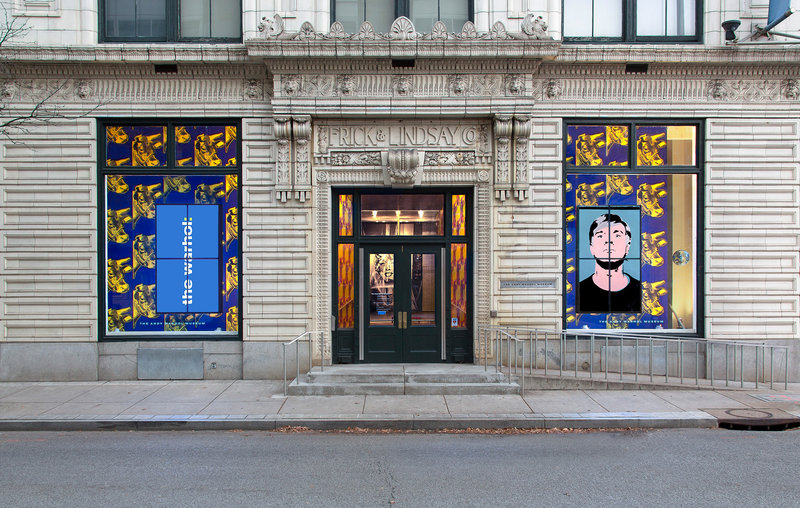 Courtesy of The Andy Warhol Museum
It's a quick hop over the Fort Duquesne Bridge to investigate a few of the attractions you likely glimpsed from the park. On the North Shore, explore your choice of facilities affiliated with the Carnegie Museums of Pittsburgh (4400 Forbes Ave.). The Carnegie Science Center spans a variety of topics; whether you're intrigued by miniature railroads, sports challenges or aquarium life, you can tailor your experience to be as laid-back or interactive as you wish—and the matinee and night laser shows dazzle viewers. Navigate your way through the USS Requin , a Tench-class submarine launched in 1945 now docked adjacent to the museum. If pop art captures your attention, swing by The Andy Warhol Museum , a shrine to the artist's various pursuits, including sculpture, painting, photography, film and video.
If you're in an outdoors frame of mind or you're looking for things to do with kids, take one of the sightseeing cruises offered by the Gateway Clipper Fleet (350 W. Station Square Dr.), departing from the city's South Shore across the Fort Pitt Bridge. In addition to appreciating prime city views, you'll learn about local history and the three rivers the vessel sails upon.
Afternoon For a real slice of Pittsburgh life, head to the Strip District, a narrow, mile-long pocket just northeast of downtown wedged between 11th and 33rd Streets. Most of the action takes place on the main drags of Smallman Street and Penn Avenue.
Since the Strip is all about food, it's a phenomenal lunch stop, with plenty of options on Penn Avenue. Seafood aficionados on the run should stop by Wholey's (1711 Penn Ave.), a market that also happens to serve up a mighty fine fish sandwich. If you're in the mood for a deli sandwich, burger or entrée salad, try Deluca's Diner (2015 Penn Ave.), a local favorite that's also a popular breakfast haunt. To sample innovative Caribbean fare in an eclectic setting, head to Kaya Restaurant, around the corner at 2000 Smallman St.
After lunch, wander around the district and peruse the sidewalk vendors—a great place to grab that Steelers T-Shirt or whatever souvenir catches your eye. It's fun to browse the locally owned Italian groceries and sample such delectable goods as cheeses, olive oils, espresso, freshly baked breads, biscotti, chocolate and other confections. A sprinkling of unique shops offers fashion accessories and trinkets for the home and garden.
You could also visit the University of Pittsburgh campus, about 3 miles east of downtown in the Oakland neighborhood. The must-see here is the Cathedral of Learning (4200 5th Ave.), the campus' regal centerpiece and one of the world's tallest educational structures. A self-guiding tour will lead you through Nationality Rooms where you can learn about the cultures represented.
Evening The South Side is a prime evening destination and has lots of fun things for couples to do. Restaurants and clubs are scattered along the stretch of Carson Street between the Station Square and SouthSide Works shopping and entertainment complexes. Altius offers breathtaking views of downtown Pittsburgh and the three rivers, as well as a menu of Modern American cuisine with a seafood-heavy focus. For a casual option, head into Bloomfield to enjoy pizza and wings at Caliente Pizza & Draft House, which keeps its kitchen open until 2 a.m. on weekends. After dinner, join the pub crawl among the street's plentiful nightspots.