Pittsburgh Travel with Kids
Under 13 Children's Museum of Pittsburgh (10 Children's Way) is a great place for families on vacation with little ones. They'll enjoy many fun things to do at this attraction, including making recordings in a professional studio, building cars, launching parachutes and weaving. MuseumLab has activities geared for preteens ages 10 and above.
Head outdoors for some fresh air and old-fashioned family fun at Beechwood Farms Nature Reserve (614 Dorseyville Rd.). Peep at birds in their natural habitat from an observation room, then venture outside to wander through meadows filled with flowers and 5 miles of nature trails. For physically impaired children, there's an accessible trail, and there's a tiny trail for toddlers.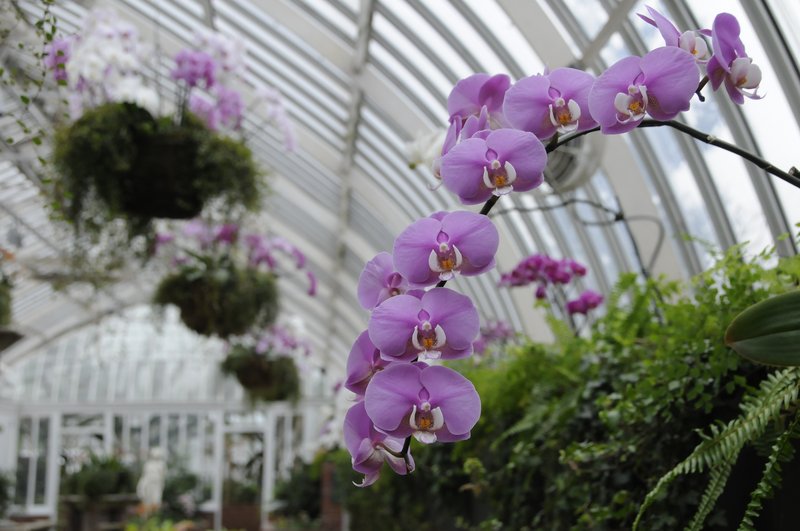 Phipps Conservatory and Botanical Gardens/Paul g. Wiegman
Children love flowers; their remarkable beauty, sweet scents and stunning colors cast a magical spell over them. At the Phipps Conservatory and Botanical Gardens (1 Schenley Dr. in Schenley Park), they'll feel like they've entered an enchanted fairyland. With 19 gardens (some under a glass dome) filled with thousands of blossoms, whimsical glass sculptures tucked into beds, tropical bonsai and colorful butterflies, young ones will have a day they won't forget.
Teens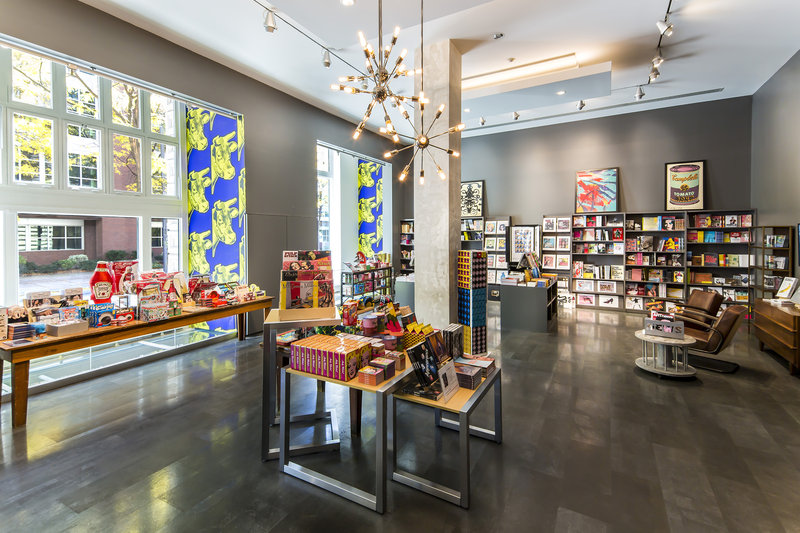 Courtesy of The Andy Warhol Museum
Cynical teenagers might find most museums mundane, but they'll have a blast at The Andy Warhol Museum (117 Sandusky St.). The colorful, pop-culture world of Warhol inside is full of cool things to see and do. Learn the artist's techniques through hands-on experiences like acetate collage and silkscreen printing, and bring home a T-shirt of your own creation. In the gift shop, find awesome things in Pop art colors to decorate teen bedrooms.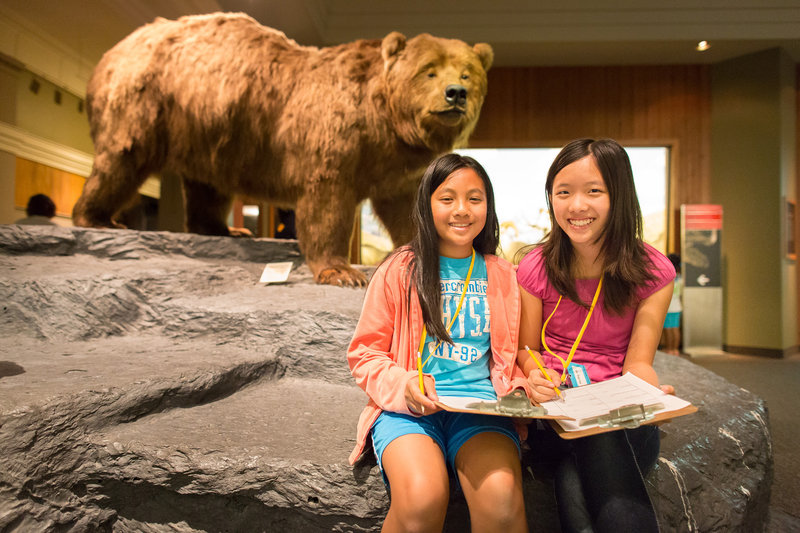 Carnegie Museum of Natural History
One shouldn't go on a trip to Pittsburgh without seeing at least one Carnegie museum, and when your family is in tow, a visit to the Carnegie Museum of Natural History (4400 Forbes Ave.) is a must. One spectacular exhibit, Dinosaurs in Their Time, has more than 170 original fossils, and many of the skeletons are real and posed in reconstructed environments. There are many more remarkable exhibits; check out the ancient Egyptian collection, which includes mummies, and watch paleontologists analyze fossils in the Paleolab.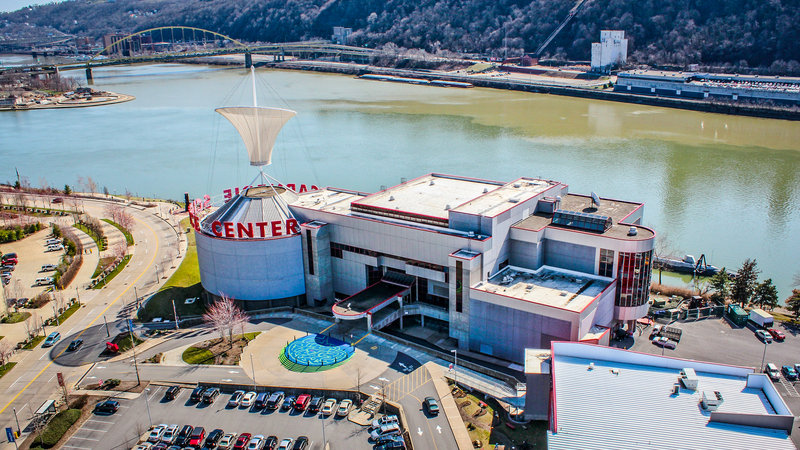 Courtesy of Carnegie Science Center
The Carnegie Science Center (1 Allegheny Ave.) is also a great place to spend quality time with young adults. If your family members have a taste for the gory, the BodyWorks exhibit takes a look at the inner parts of humans, including bones, brains and guts. Budding scientists will get a kick out of Roboworld, reportedly the world's largest robotic exhibit; and SpacePlace, which features a walk-in replica of the International Space Station.
All Ages When you've slept in after a few busy days of vacationing and you wake up with a craving for waffles and bacon, rouse the rest of the family out of bed and head to Deluca's Diner (2015 Penn Ave.). Order "heavenly hotcake sundaes," which come in variations like peanut butter cup and apple cinnabun, all topped with ice cream.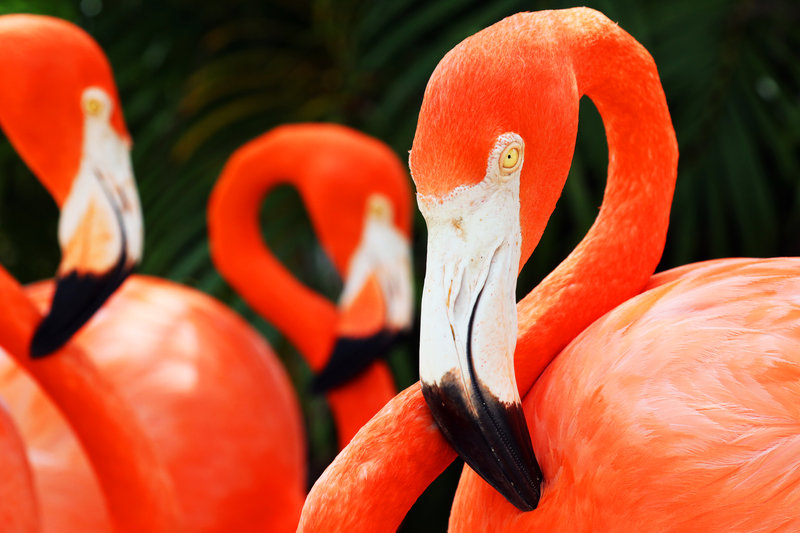 iStockphoto.com/chuvipro
Set aside at least half a day to explore The Pittsburgh Zoo & PPG Aquarium (1 Wild Pl.); if you're an animal lover, a full day might be best. More than 9,000 animals call it home, including the usual creatures like polar bears, penguins, tigers and leopards. You'll also come across more unusual beasts like Kunekune pigs from New Zealand and Philippine crocodiles.
Bring junior sports lovers to a Pittsburgh Pirates game at PNC Park (115 Federal St.). The constant cheers, hot dogs, peanuts, piped-in music and overall excitement add up to a major score for families looking for fun things to do in the Steel City.
AAA/Inspector 16
Pittsburgh's National Aviary (700 Arch St.) is reputedly the country's largest aviary with a collection of 600 birds from some 200 species. Participate in experiences like toucan, penguin and lorikeet feedings; feel the sensation of flying like a bird in a simulator; and applaud as owls, macaws and vultures perform in bird shows.