Behind the Natural BeautyPanoramic river vistas! Pacific seascapes! Mt. Hood! The Columbia Gorge! The Willamette Valley! Nature was particularly generous in giving outdoorsy glories to Oregon's northwestern corner, and Portland is right in the middle of them all. Oregon's largest city has the feel of a smaller town, and it shares a definite West Coast vibe with Seattle—one that encourages you to relax, slow down and just enjoy the moment.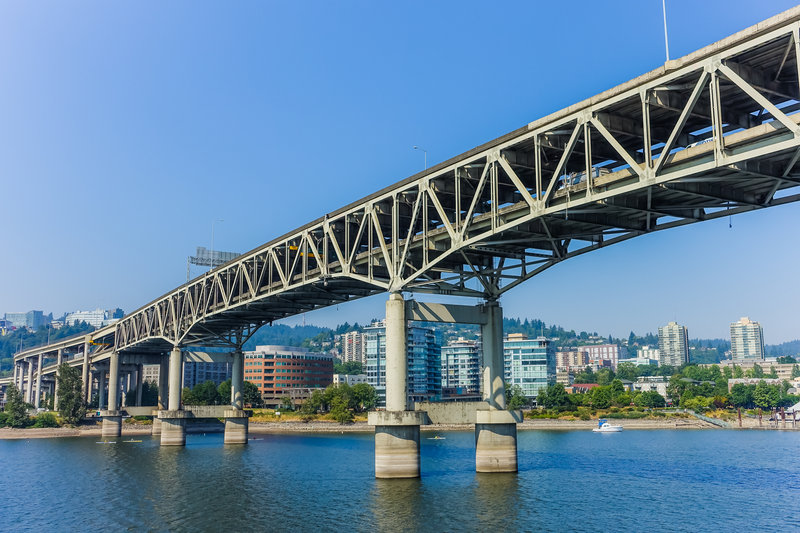 AAA/Diana Beyer
Portland will, in fact, remind you of its neighbor to the north in more than a few ways. Water is a prevailing characteristic—as Puget Sound helped shape Seattle, so did the Willamette ("will-AM-ett") and Columbia rivers help define Portland. Each offers a bounty of urban parks and green spaces, not to mention a strong foodie scene and a devotion to coffee—with a coffee shop on practically every corner. But Portland is no mere copycat.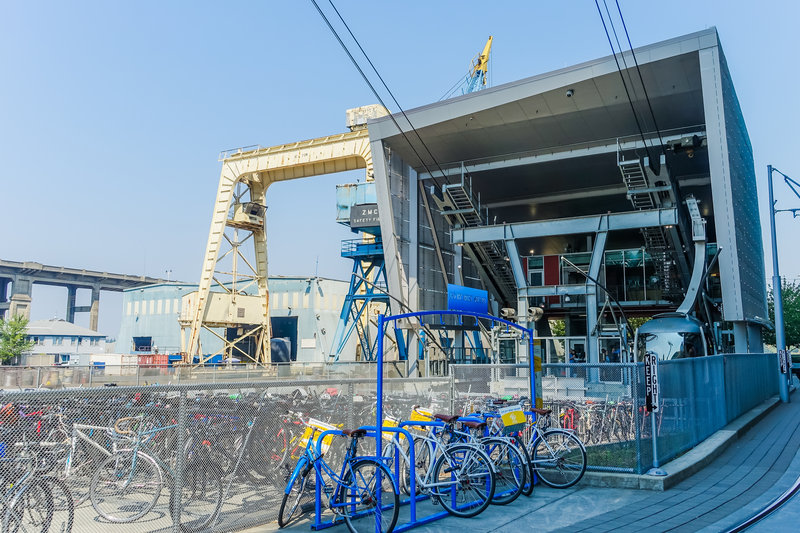 AAA/Diana Beyer
Google the phrase "America's greenest cities" and Portland is likely to show up on a number of top 10 lists. Desirable amenities like public transportation options, LEED building requirements, clean air and water, renewable energy sources, composting and recycling are all high priorities. Commuting to work by bicycle is commonplace, and bike lanes and paths are plentiful. Environmental awareness, in fact, is a way of life. In 1905 mayor Harry Lane proposed that every other street in the city be stripped of its buildings and planted with shade trees and roses. Although fanciful, the sentiment underscores how residents feel about their city.
Mayor Lane's vision seems to have come true in downtown's leafy South Park Blocks. In the late 19th century elms and Lombardy poplars were planted in what was then the outskirts of town, and the blocks became a fashionable residential neighborhood filled with Italianate mansions and, later, apartment buildings. Today it's a perfect spot for a leisurely afternoon stroll or a jumping off point for nearby museums and history centers.
Centuries earlier, the deepwater confluence of the Columbia and the Willamette was a stop on a trading route used by Chinook Native Americans. Over time, wood for campfires consumed more and more of the surrounding forest, creating a large clearing. It was this spot that Bostonian Asa Lovejoy and Francis Pettygrove of Portland, Maine, envisioned as the site of a new town in the 1840s; they called it "Stumptown" for the abundance of tree stumps. Each man wanted the settlement named after his hometown; the matter was decided with a coin toss that Pettygrove won. The "Portland Penny" now resides at the Oregon Historical Society on S.W. Park Avenue, while the nickname lives on in Stumptown Coffee Roasters, a popular purveyor of fair-trade regional beans known for its skilled baristas and killer lattes.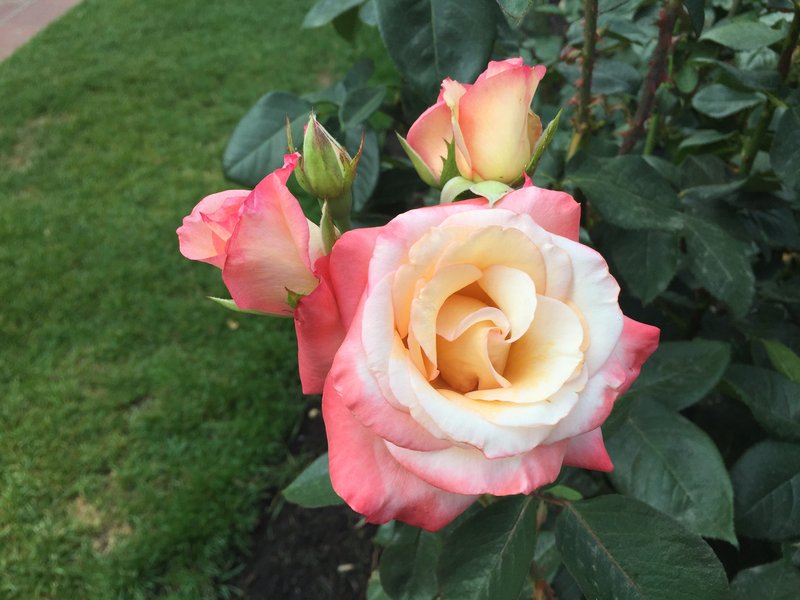 AAA/Inspector 31
Portland's other nickname is the "City of Roses," and if any place encourages you to stop and smell the roses—both metaphorically and literally—this is it. To experience the feeling in a metaphorical sense simply head to Pioneer Courthouse Square, the large paved plaza bordered north and south by Morrison and Yamhill streets and east and west by Broadway and S.W. 6th Street. Portlanders of every persuasion hang out in what is affectionately known as "Portland's living room," especially on sunny summer afternoons. It's one of the best places in the city to people watch.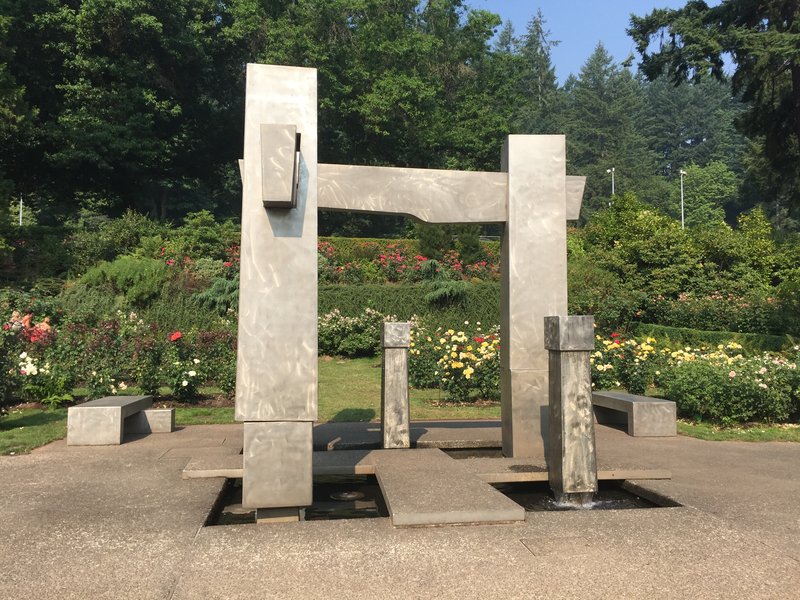 AAA/Inspector 31
The International Rose Test Garden in Washington Park is where you go to be bowled over by fragrance. The garden has an awesome view of downtown Portland and distant Mt. Hood, but the main attraction is more than 10,000 immaculately tended rose bushes. During the season of peak bloom, which begins at the end of May and lasts through October or November, all you have to do is follow your nose to a literal explosion of color and perfume.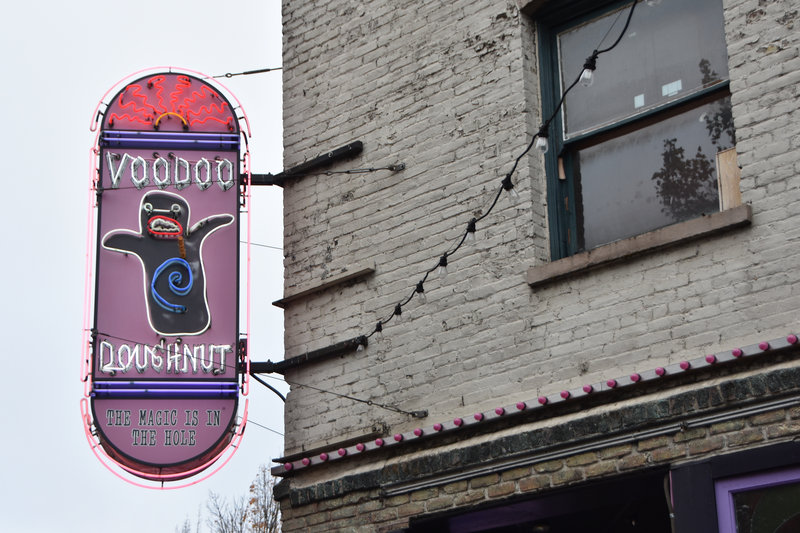 AAA/Katie Broome
And Portland is quirky in the best sense, providing a variety of fun things to do and unique establishments. For proof, just check out Voodoo Doughnut. At the corner of S.W. 3rd Avenue and S.W. Ankeny Street in downtown's Old Town district, this doughnut shop has become quite the tourist magnet due to appearances on various TV food shows. Voodoo's yummy made-from-scratch creations like The Loop, topped with Froot Loops and vanilla frosting, and the Memphis Mafia, filled with banana chunks and cinnamon and drizzled with chocolate and peanut butter, are a real treat—just like the city.