Portland Travel with Kids
Things to Do With Kids Under 13
There's nothing like animal antics to entertain little kids, and the menagerie at the Oregon Zoo (4001 S.W. Canyon Rd.) will not let them down, making this a top destination for families. Critters here range from adorable to strange-looking and everything in between.
Also within Washington Park (S.W. Rose Garden Way & S.W. Kingston Ave.) and just a hop, skip and a jump from the zoo is a fun children's playground that's perfect for ages 5 and younger. Slides, swings, climbing structures and a sand pit will help youngsters burn off some energy.
Nurture your budding mad scientist with an afternoon at the Oregon Museum of Science and Industry (OMSI) (1945 S.E. Water Ave.). The museum is filled with hundreds of hands-on, interactive displays explaining such topics as food choices, human aging, fossils and climate change. Turbine Hall, once a real power station, now houses robot arms and other cool industrial exhibits. You can even tour a submarine: The USS Blueback is docked right outside. This is a great trip for people of all ages, so bring the whole family.
Portland has an excellent theater scene, but it isn't just for adults. Both Oregon Children's Theatre, 1111 S.W. Broadway, and Northwest Children's Theater and School, 1819 N.W. Everett St., produce plays for young audiences that will help ignite an appreciation for the arts.
Things to Do With Teens Getting teens excited on vacation is hard, but Oaks Park (7805 S.E. Oaks Park Way) makes it easy. The whirl-'til-you-hurl rides are as fresh as when the amusement park opened in 1905, and once you're done being dropped, spun and turned upside down, there are carnival games, bumper cars and a roller skating rink.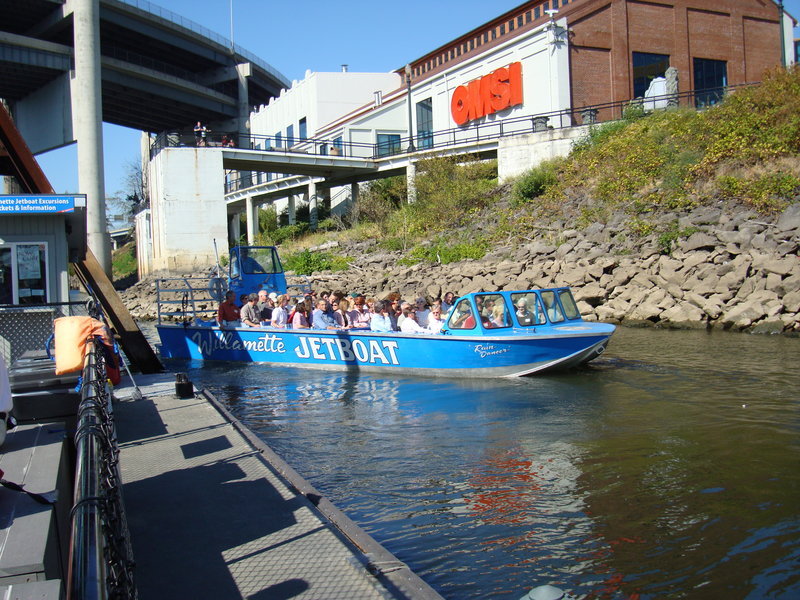 AAA/Denise Campbell
What part of "jet boat" doesn't sound like a blast? Willamette Jetboat Excursions (1945 S.E. Water Ave.) is one part narrated sightseeing tour and one part laughter-inducing thrill ride thanks to frequent (intentional) spinouts. Be forewarned, though, you may get wet!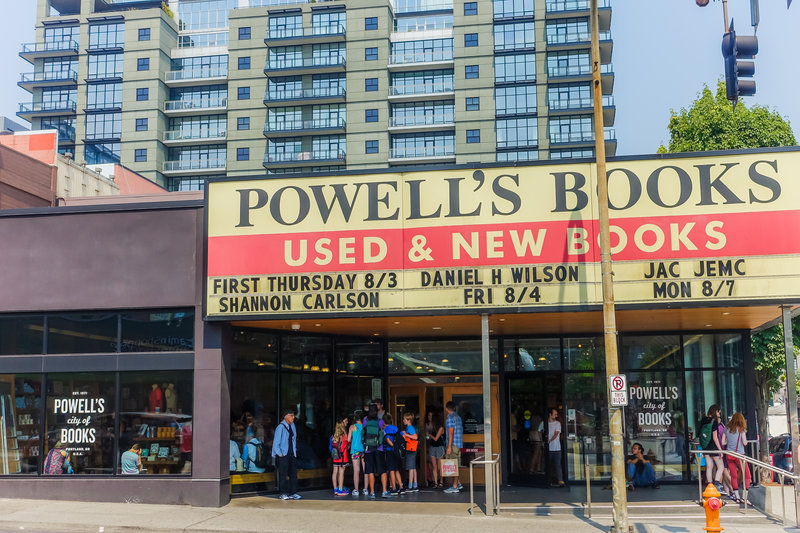 AAA/Diana Beyer
If your teen is a shopaholic, then the Pearl District and nearby Nob Hill will offer hours of distraction. You could spend a whole day in the massive Powell's City of Books (1005 W. Burnside St.). Despite having lost a bit of their edginess, both districts still boast a variety of shops and places to eat. But for cheaper and funkier merch, head across the river to the Hawthorne or Alberta Arts districts.
What to Do for All Ages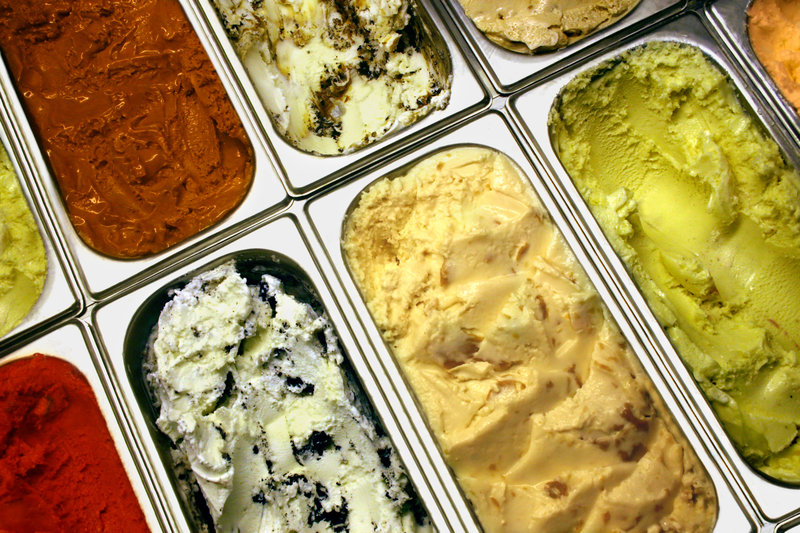 Shutterstock.com/Samuel Acosta
Good behavior deserves a treat. Your kids and your taste buds will thank you for waiting in line at Salt & Straw (838 N.W. 23rd Ave.), whose seasonal ice cream menu is all over the place: plum sangria and sweet corn buttermilk are served alongside more traditional flavors.
AAA/Katie Broome
Navigating a strange city with kids in tow can be a hassle, but in Portland it's a snap thanks to streetcars that run from one end of downtown to the other, and the TriMet MAX train, which has a convenient station at Washington Park. Then there's Gray Line of Portland , which offers a narrated, hop-on, hop-off trolley service to popular tourist spots. It's entertainment that doubles as transportation and it won't be hard to get to all the fun places to go in the city.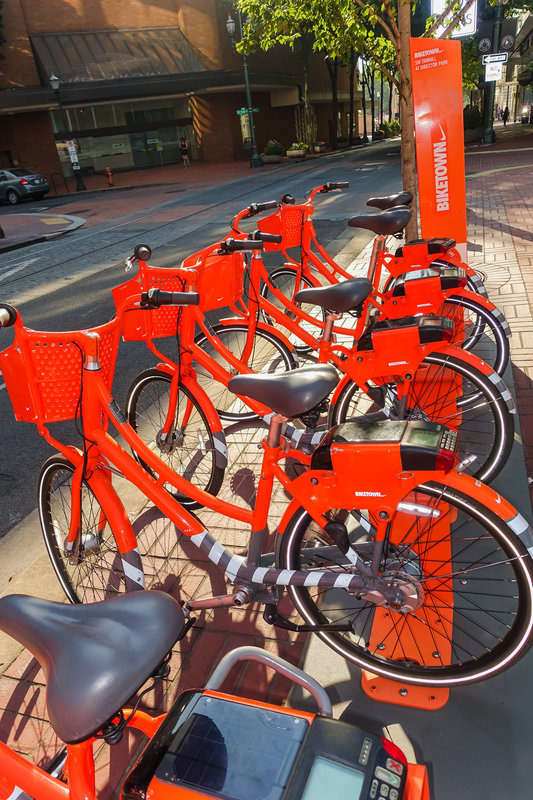 AAA/Diana Beyer
You'll see bicyclists everywhere in Portland, where the commitment to pedal power is strong. Join the locals with a scenic ride through Governor Tom McCall Waterfront Park. Near the Hawthorne Bridge, Kerr Bikes (1020 S.W. Naito Pkwy.) offers single-rider bikes (including kid-size ones), tandem bikes and even double surreys that can accommodate the whole family.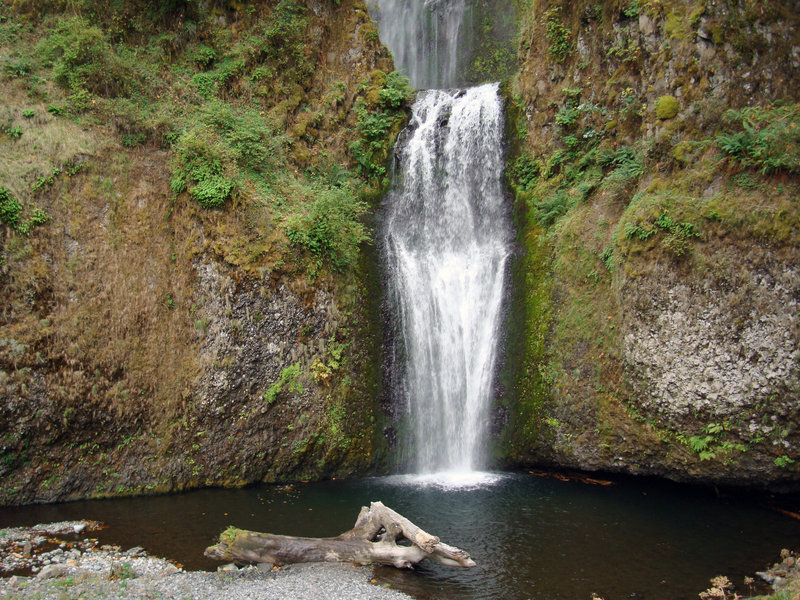 AAA/Denise Campbell
As great as the city is, you really shouldn't miss a drive through nearby Columbia River Gorge National Scenic Area . There are plenty of fun things to do if you stop here. The area features lush forests, dramatic vistas and nearly 100 waterfalls that are certain to provoke a "Wow!" or two from even the most blasé teenagers.