What to Do in Puerto VallartaNote: For current information about safety/security issues in Puerto Vallarta, refer to the U.S. State Department website (travel.state.gov).
Adventurous travelers began visiting Puerto Vallarta during the 1940s and '50s, but it took a Hollywood director and a scandalous romance to put Vallarta on the mass tourism radar. Elizabeth Taylor came to Puerto Vallarta in 1963 to be near Richard Burton, who was on location filming John Huston's "The Night of the Iguana," as the two were having a highly publicized extramarital affair. Photographers followed their every move, and Puerto Vallarta instantly became world famous.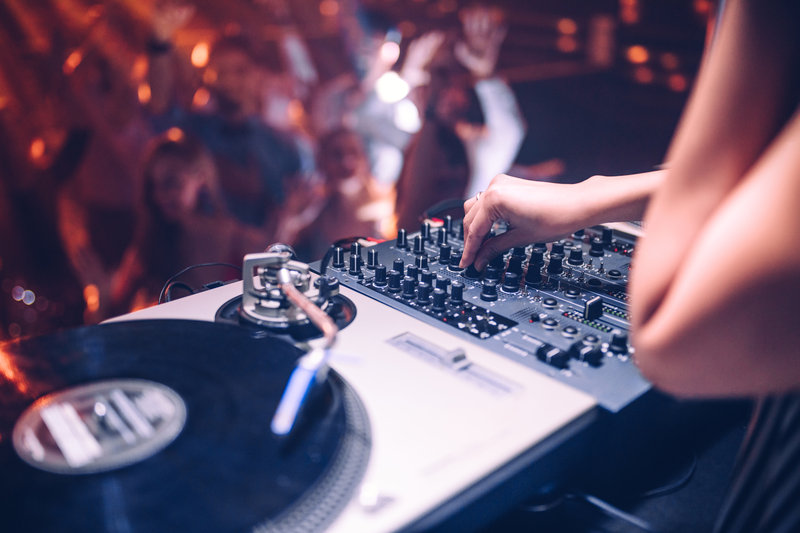 iStockphoto.com/bernardbodo
Along cobblestone streets you'll find the usual line-up of gringo-friendly businesses, from casual Mexican restaurants and hip clothing boutiques to American chain stores and party-til-dawn nightclubs. But Vallarta (as the locals call it) also has an artistic bent. Surrealistic sculptures dot the bustling beachfront malecón (boardwalk), a prime destination for sunset strolls.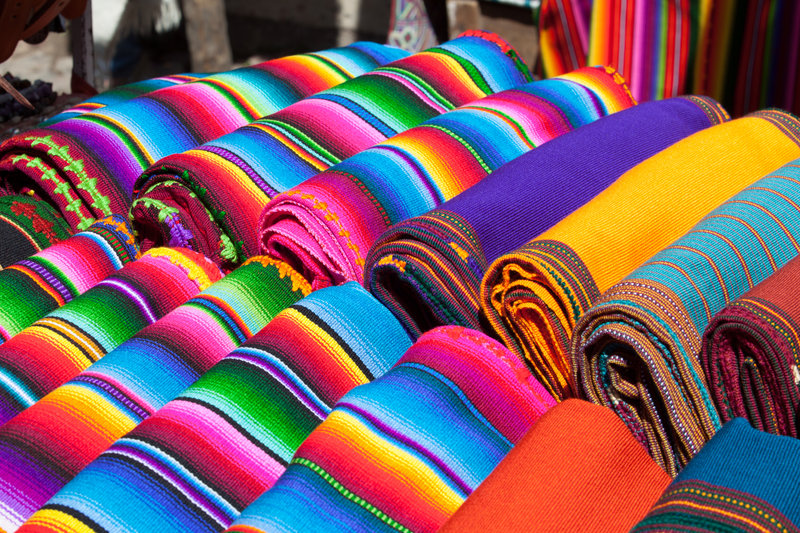 shutterstock/Ilya Frankazoid
One-of-a-kind art galleries and shops fill the compact downtown area. Souvenir stalls line shady Isla Río Cuale, a long, slender islet in the middle of the Río Cuale, the river that bisects the downtown area on its journey from mountains to sea.
The Marina Vallarta complex sits just north of the Hotel Zone. Here, discount chains like Costco and Walmart serve an ever-growing population of Mexican transplants and expatriates from el norte. Yet somehow such name-brand consumerism doesn't overshadow Vallarta's prevailing Old Mexico charm.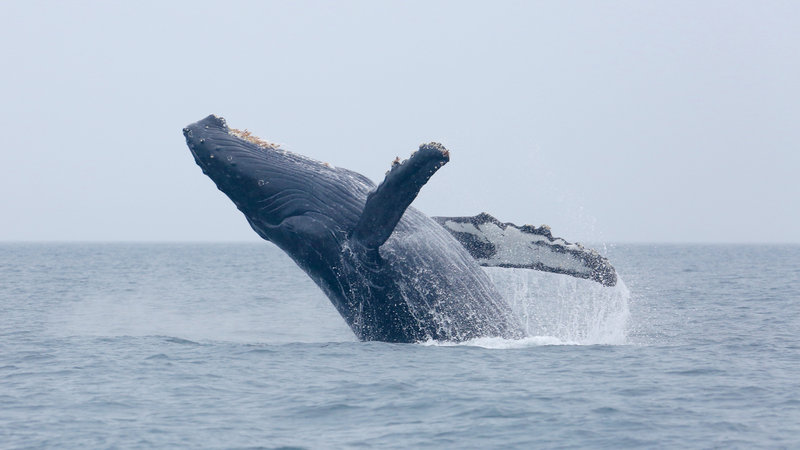 MarkMalleson/iStockphoto.com
As for when to visit Puerto Vallarta, the weather is balmy year-round, but it's nicest from mid-December through mid-April. This is also the time to see migrating humpback whales that swim down from the frigid Arctic to the warm Pacific waters. Book your travel reservations several months in advance to guarantee cheap airline flights if you intend to visit during the winter high tourist season.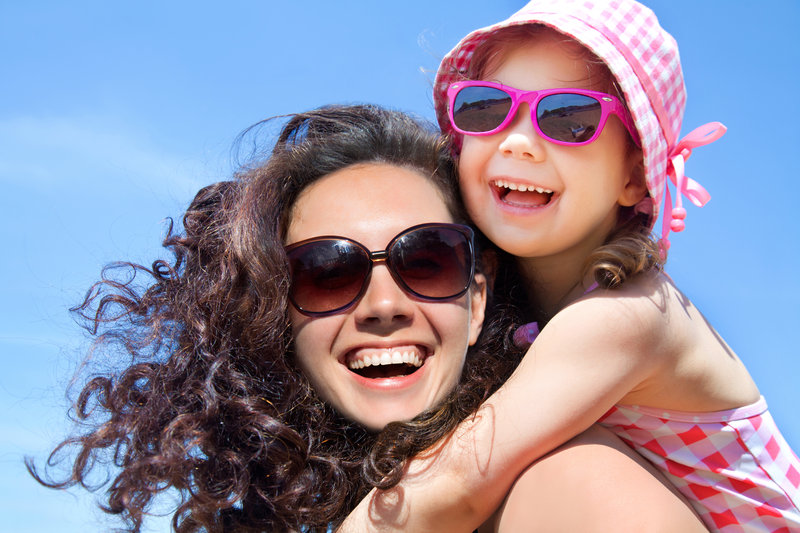 Fotolia.com/yanlev
Vallarta is very casual; most visitors wear shorts and T-shirts. Slacks or nice jeans for men and summer-type dresses for women are appropriate for more upscale restaurants and some nightclubs. A sweater comes in handy for winter evenings; effective sunscreen is a must all year.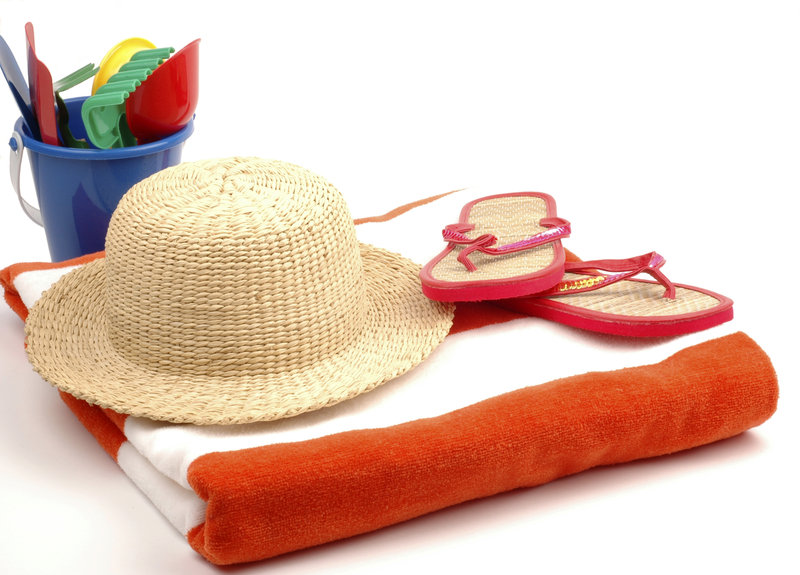 iStockphoto.com/billberryphotography
Pack a hat and bring along an effective insect repellent, as mosquitoes can be a nuisance at any time of year. A formula containing at least 40 percent DEET will usually do the trick. If you arrive without bug spray, Autan Classic is a widely available Mexican brand.
Getting There
Traveling By AirThe Puerto Vallarta airport, Gustavo Díaz Ordaz International Airport, is off Mex. 200 (Avenida Francisco Medina Ascencio, also called the Carretera Aeropuerto), about 7 kilometers (4 miles) north of downtown. Alaska, American, Delta, Frontier, JetBlue, Southwest, Spirit, Sun Country and United all fly direct to Puerto Vallarta from the United States. Other airlines providing service to the city include Aeroméxico, Air Canada, Interjet, Volaris and WestJet.
The ticketing and arrival area is on the main level of the airport; customs is in the baggage claim area. Beyond customs is the main lobby, where tourists are likely to be approached by overly friendly timeshare salesmen offering to arrange discounted ground transportation; unless you're willing to endure a high-pressure sales pitch, ignore them. The departure area, which requires a boarding pass to enter, is on the upper level. Phone (322) 221-1537 for airport information.
Colectivos (minivans) operated by Transportes Terrestres provide shared transportation for a per-person fare from the airport to area hotels. You can purchase tickets at booths just outside the terminal. Specially licensed airport taxis also take passengers to hotels. In both cases, fares are based on a zone system. Zones are posted at the minivan and taxi ticket booths; ask if you don't know the zone in which your hotel is located.
Traveling By CarPuerto Vallarta is 1,200 miles south of the border at Nogales, Ariz., via Mex. 15/15-D and Mex. 200. Traffic on the Mex. 15 free road (libre in Spanish) slows considerably in the city of Mazatlán and beyond. Alternately, the Mex. 15-D toll road (cuota) is usually wide open. Tolls are hefty, however. While dollars are usually accepted at tollbooths near the U.S. border, have pesos on hand for the entire route.
Mex. 161 connects San Blas, on the Nayarit coast, with Puerto Vallarta, bypassing Mex. 15's uphill slog through Tepic, the state capital. While it's not any faster than 15, the Mex. 161 route is quite scenic. The generally well-maintained two-lane road snakes through jungle-cloaked hills and passes farmland. If heading south from San Blas (which is accessible from Mex. 15 via Mex. 54), take the marked Puerto Vallarta turn-off just before the entrance to town and head south. Mex. 161 connects with Mex. 200 at the town of Las Varas; from there, proceed south. Plan on a 3-hour drive from San Blas to Puerto Vallarta.
Note: Mex. 200 is a winding two-lane road that passes through mountainous terrain. In addition to numerous twists and turns, road shoulders are narrow and have steep drop-offs. Only experienced motorists familiar with mountain driving should attempt to navigate this route, and never drive it at night.
Traveling By BusPuerto Vallarta's main bus station, Central Camionera de Puerto Vallarta, is just off Mex. 200 (the highway to Tepic), about a kilometer north of the airport. The major first-class lines operate out of this station.
Vallarta Plus offers daily first-class bus service to and from Guadalajara (about 5 hours). Elite travels the route as well, and also offers service north to Tepic, Mazatlán, Mexicali and Tijuana and south to Manzanillo, Zihuatanejo, Acapulco and Puerto Escondido. Some buses require transfers or stop along the way, while others do not; the ticketing agent will be able to clarify routes and answer questions. ETN (Enlaces Terrestres Nacionales) offers "executive-class" service to Mexico City, Guadalajara and Manzanillo.
Visiting By Cruise ShipPuerto Vallarta is a port of call for the Carnival, Celebrity, Holland-America, Norwegian, Princess and Royal Caribbean cruise lines, most arriving from Los Angeles during the peak tourist season. Ships dock at the Maritime Terminal at the Marina Vallarta complex, about 3 miles north of downtown. Across the street from the terminal are shops, snack bars and guided tour kiosks. Taxis congregate around the terminal area; a ride downtown is negotiable but generally runs about $8 (U.S.).
Getting Around
City LayoutNorth of the Río Cuale the primary thoroughfare is Mex. 200. Officially called Avenida Francisco Medina Ascencio, it changes names several times. The stretch of busy four-lane highway heading south from the airport and running behind the beachfront Hotel Zone is also known as the Carretera Aeropuerto (Airport Highway). South of the Hotel Zone, the road narrows and becomes Avenida México and then Paseo Díaz Ordáz as it runs along the waterfront.
El Centro , the central downtown area, is small and compact, hemmed in between the mountains and the bay. The Río Cuale divides it into two sections. The malecón (oceanfront boardwalk) runs along Paseo Díaz Ordáz from north of the river south to the Romantic Zone, creating a pedestrian-only esplanade along this stretch of Ordáz. Drivers heading through downtown should use either Calle Morelos (one-way southbound) or Avenida Juárez (one-way northbound) as alternate routes.
Vacationers and locals alike come to enjoy the sea breeze, people watch and ponder the beautiful—and often bizarre—collection of bronze sculptures. Master sandcastle artists create additional eye candy on the narrow shore below the seawall. Across the street you can browse boutiques and souvenir shops, scout the nightclubs or sip a margarita at one of several restaurants and watch the sun set over the bay.
The heart of Vallarta, tree-shaded Plaza de Armas (also called Plaza Principal), sits just off the malecón between avenidas Morelos and Juárez. A central gazebo and a statue of Don Ignacio L. Vallarta, for whom the city was named, adorn this traditional town square where schoolchildren chase pigeons and overheated street vendors nap on benches. Tourists stroll by on their way to the Church of Our Lady of Guadalupe , its crown-topped spire soaring above the city. Visiting the Plaza de Armas and Church of Our Lady of Guadalupe are two of the top things to do in Puerto Vallarta.
On Avenida Juárez, facing the north side of the plaza, is City Hall (Presidencia Municipal). The mural of Puerto Vallarta hanging above the stairwell was painted by local artist Manuel Lepe. On the west side of the plaza between Avenida Morelos and the southern end of the malecón is an outdoor amphitheater, the site of evening concerts. The white arches (Los Arcos) backing the amphitheater were rebuilt after being destroyed by Hurricane Kenna in 2002.
The area known as Gringo Gulch was named for the intellectual and artsy Americans who settled in Puerto Vallarta during the 1950s and '60s. This steep ravine overlooking the Río Cuale is lined with red tile-roofed, colonial-style villas, many of them tucked away off cobblestone alleyways festooned with blooming bougainvillea.
To reach the gulch, walk up Calle Zaragoza toward the hillside above town. The street appears to dead-end, but look closely and you'll see a steep stone staircase. Climb it to continue on Zaragoza. The original Casa Kimberly, Elizabeth Taylor's former residence, was demolished in 2011; a same-named boutique hotel now stands at the site.
Río Cuale Island (Isla Río Cuale), a long, narrow island in the middle of the Río Cuale, can be accessed from the northern and southern sections of El Centro by two road bridges, a pair of wood-plank suspension footbridges and a concrete pedestrian bridge that spans the mouth of the river. A walkway shaded by fig and rubber trees and lined with souvenir stalls runs its length, and there are several riverside places to eat. A statue of John Huston, who directed "The Night of the Iguana," stands in a shady plaza just east of the Avenida Insurgentes road bridge.
The area south of the Río Cuale, the Zona Romantica, is one of Vallarta's oldest neighborhoods. Although the whitewashed building facades don't look that different from what you see north of the river, the narrow cobblestone streets have a more ragged "Old Vallarta" feel. An eclectic mix of shops, restaurants and bars line east-west Basilio Badillo, 5 blocks south of the river.
The Zona Romantica's main beach is Playa de los Muertos , a popular stretch of sand lined with casual thatch-roofed restaurants and mid-range hotels. North of El Centro, luxury properties fronting pretty Playa de Oro (Golden Beach) form the upscale Hotel Zone. High-rise resort towers boast sweeping views of palm-fringed Banderas Bay.
Running behind the Hotel Zone is busy, four-lane Avenida Francisco Medina Ascencio. While it's not exactly ideal for a romantic stroll, the boulevard does offer a convenient assemblage of shopping centers packed with a predictable lineup of mini-markets, banks, gift shops, restaurants and American fast-food joints. Plaza Caracol, near the Fiesta Americana Puerto Vallarta All Inclusive , is anchored by a Soriana supermarket.
Marina Vallarta is a resort destination unto itself. This complex near the airport encompasses major chain hotels, upscale condos, an enormous marina and yacht club and the 18-hole Marina Vallarta Club de Golf.
Deluxe mega-resorts occupy beachfront real estate, while the marina boardwalk is lined with tourist-geared shops, galleries, cafés and restaurants. The marina is a good choice if you're a first-time visitor or part of a package tour, although it lacks the charm of Puerto Vallarta proper.
Nuevo Vallarta, about 19 kilometers (12 miles) north of the airport, is just over the Nayarit state line at the mouth of the Río Ameca. This planned resort area is a mix of condominiums, timeshare units, private bayfront homes and fancy all-inclusive accommodations.
A bit farther north is the village of Bucerías ("place of the divers"), an enclave of cobblestone streets, walled villas and tidy little hotels. Some travelers prefer this lower-cost alternative to Puerto Vallarta for its many shops, town square market and casual open-air restaurants. The 5-mile stretch of white sand is the longest along the Banderas Bay coastline. The shallow shoreline is perfect for wading, body surfing and shell collecting, and the beach draws throngs of local families on Sundays. Bucerías is most easily reached by bus; minivans also shuttle passengers from the airport to the village and back.
Rental CarsKeep in mind that rental cars are expensive, and downtown parking is difficult. For sightseeing in and around the city, take advantage of the green-and-white or blue-and-white city buses that cover the area from Marina Vallarta south to Mismaloya Beach.
Note: AAA members enjoy discounts through Hertz for vehicles booked in the United States. Consult your local AAA club or phone Hertz, (800) 654-3080.
BusesCity buses are inexpensive and take passengers to almost all points along Banderas Bay, from the airport south through the Hotel Zone, into downtown via the Ignacio Vallarta Bridge, and to points as far south as Mismaloya Beach. The fixed, one-way fare (no transfers) is 7.5 pesos; it goes up to 22.5 pesos for more distant destinations like Nuevo Vallarta or Bucerías. Exact fare is appreciated, but drivers will make change for a $20 peso note.
Stops are designated by a white bus outlined on a dark blue sign. If traffic is light, it's often possible to flag down a bus anywhere along the street. Destinations and routes (for example, "Centro," "Mismaloya," "Las Palmas" or "Marina Vallarta") are posted on the front of the bus or painted on the windshield. As you climb aboard and pay your fare, tell the driver where you want to be let off. Most drivers don't speak English but they do understand, for example, "El Sheraton Hotel, por favor." Local routes are normally covered from 6 a.m. to 11 p.m.
TaxisTaxis are plentiful and cover the same routes as buses, but are more expensive. Fares are based on set rates and defined zones. The average fare within town is about $5 to $6 (U.S.); trips from downtown north to the Hotel Zone or Marina Vallarta will run up to about $8, depending on the destination. A ride across town from Marina Vallarta south to Playa de los Muertos is about $12 to $14.
Fares normally are posted in each taxi and are printed in the Vallarta Today newspaper. Many hotels post a list of rates to specific destinations, which can come in handy if you're unfamiliar with the city. Taxis also can be hired by the hour or by the day for out-of-town trips.
Always ask how much the fare is ("Cuanto?") and come to a decision before you get in the cab, which might save a few pesos. Resist efforts by any driver to steer you to a particular local restaurant; some restaurateurs pay commissions to drivers for bringing them customers. It also is customary not to tip drivers, unless they assist with luggage; in that case 10 pesos per suitcase or travel bag is appropriate.
ParkingParking in the compact downtown area is scarce, and driving around the city in general presents a challenge. During the winter tourist season from December through April, the narrow streets are jammed; from July through October heavy rains can make them flooded and muddy. Many roads leading in to Puerto Vallarta are just two lanes and descend from the mountains; drive with caution.
Guides/ToursThe standard city tour provides an all-purpose Puerto Vallarta orientation. A short version of the tour covers the local sights by air-conditioned minibus, including the main plaza, cathedral and the exclusive neighborhoods of Conchas Chinas and Gringo Gulch. A shopping trip is usually made to either Isla Río Cuale or the Municipal Market.
The jungle tour is a longer version that throws in trips to a tequila tasting room and Mismaloya Beach, plus lunch in a tropical setting at Chico's Paradise. Hotel pickup and drop-off is included in the fee; lunch is not. Several companies offer daily city and jungle tours lasting 4 and 6 hours, respectively. Make arrangements through your hotel or at one of the guided tour reservation booths you'll see all over town.
If you're interested in adventurous things to do, Los Veranos Canopy Tour offers daily 4-hour excursions to their zipline course near Mismaloya Beach. Transportation from the tour office on Mex. 200 (just south of downtown) is included. Reservations are required; phone (322) 223-0504, or (213) 256-0381 (from the United States).