Best Restaurants in Rome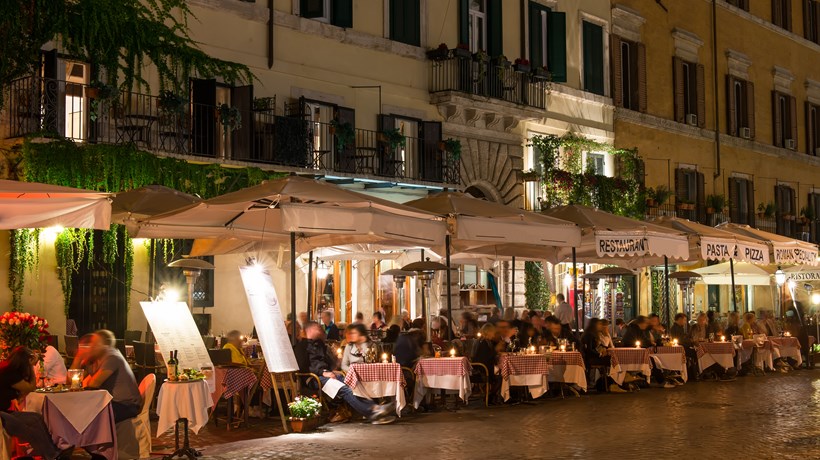 Catarina Belova/Shutterstock.com
Rome's restaurants cater to all tastes. There are American steakhouses, Lebanese meze restaurants, Vietnamese eateries, and several haute cuisine establishments celebrated in the Michelin guide. But when in Rome, do as the Romans do and choose the less extravagant restaurants and trattorias for a memorable dining experience.
The Italian word for dinner, "cena", comes from the Latin convivium, which means "live together". Eating is a social get-together which consists of at least three courses — often even at lunchtime. The Romans do not eat dinner until nine in the evening.

Rome is known for its Carbonara (made with egg, guanciale, hard cheese, and black pepper) and Amatriciana (made with guanciale, pecorino Romano and tomatoes).

Below is a list of the best places to eat in Rome, Italy:
Felice a TestaccioFelice a Testaccio is an esteemed trattoria, which has since 1936 been dedicated to serving tasty and original Roman cuisine. As you walk into this restaurant, you will notice many locals among the diners, which is always a good sign. Although all their pasta dishes, as well as meat courses, are delicious, most people come here for their scrumptious cacio e pepe pasta. Also highly recommended is the tiramisu, which is topped with melted chocolate.
Read More...Address: Via Mastro Giorgio, 29, Rome
Email: dafeliceatestaccio@gmail.com
Phone: +39 06 574 6800
Website: www.feliceatestaccio.com
Operating Hours: Daily 12–4pm, 7pm–12am
More Info: Be sure to make reservations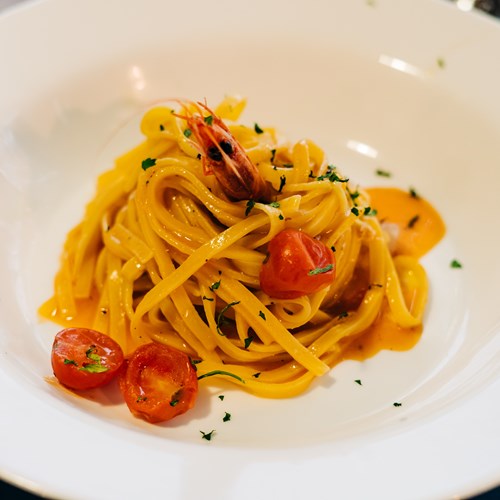 Gabriella Clare Marino/Unsplash
La PergolaOn top of the Rome Cavalieri Hotel, La Pergola – an award-winning restaurant with three Michelin stars – offers not only exquisite, gourmet Italian fare but also a breathtaking panoramic view over the city of Rome. The wine cellar contains over 50,000 bottles of wine, and as for the accompanying water, there are over 25 different kinds to choose from.
Read More...Address: Via Alberto Cadlolo 101, Rome
Email: romhi.lapergolareservations@waldorfastoria.com
Phone: +39 06 3509 2152
Website: https://romecavalieri.com/it/la-pergola-it/
Operating Hours: Tue–Fri 7:30–11:30pm
More Info: Located at the Rome Cavalieri, A Waldorf Astoria Hotel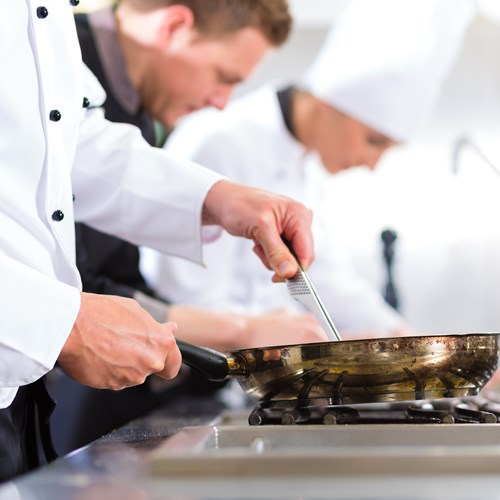 Kzenon/Shutterstock.com
Ad HocRistorante Ad Hoc, with its romantic setting, is the perfect restaurant to relax after a stroll in the city center of Rome. Choose from a menu with typical Roman and Mediterranean dishes and well-reputed wines. Ad Hoc is also popular among locals and national celebrities.
Read More...Address: Via di Ripetta 43, Rome
Email: info@ristoranteadhoc.com
Phone: +39 06 323 3040
Website: www.ristoranteadhoc.com/en/
Operating Hours: Daily 6:30–10:30pm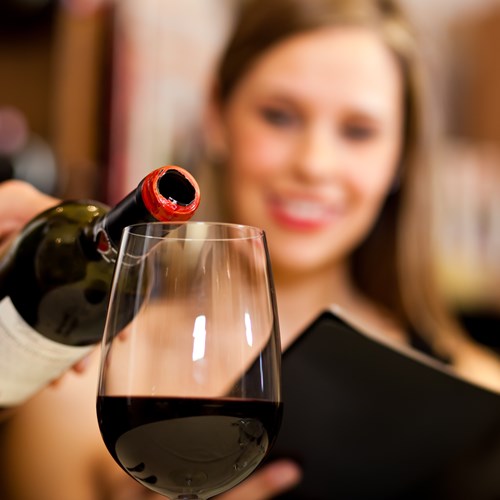 Minerva Studio/Shutterstock.com
Ristorante TemaExperience fine dining in one of the most ancient districts of Rome. Whether you prefer fish or meat, Ristorante Tema offers your protein of choice of the best quality and prepares it to perfection. Even if the restaurant is known for fine dining, the service is warm and relaxing.
Read More...Address: Via Panisperna 96/98, Rome
Email: ristorantetema@gmail.com
Phone: +39 06 48 6484
Website: www.ristorantetema.com/en
Operating Hours: Mon–Fri 12–3pm, 6–11pm, Sat 6–11pm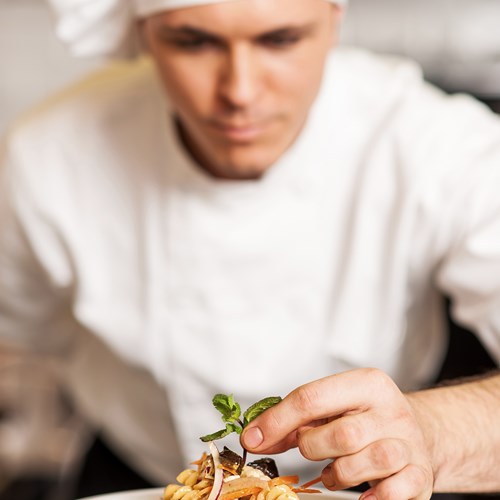 stockyimages/Shutterstock.com
Sakana SushiIf you are yearning for something other than Italian food, Sakana Sushi is the place to go. In a hip oriental setting, classic sushi, dumplings, and tempura are served from a conveyor belt. And if you feel like having your meal in a nearby park or just somewhere outside, Sakana Sushi also provides a takeaway menu.
Read More...Address: Via del Gazometro, 54, Rome
Email: restaurant@sakanasushi.it
Phone: +39 06 574 4958
Website: https://sakanasushi.it
Operating Hours: Wed–Mon 12–3pm, 7:30–11pm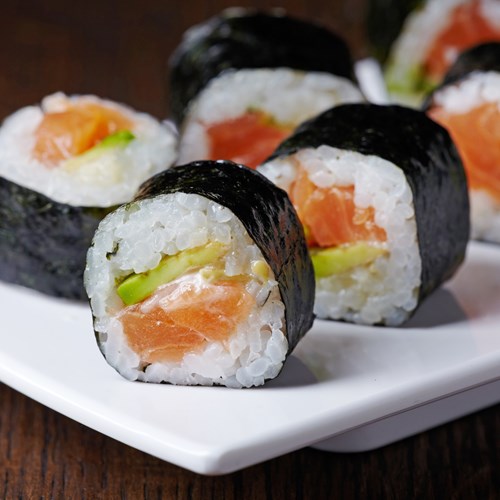 MaraZe/Shutterstock.com
Spirito di VinoIn the heart of Trastevere, Spirito di Vino serves the very true meaning of "slow food". In their cavernous wine cellar, they house over 800 bottles of wines, where you will surely find the perfect combination to every dish and take the culinary experience to another level.
Read More...Address: Via dei Genovesi, 31A, Rome
Email: info@ristorantespiritodivino.com
Phone: +39 06 589 6689
Website: www.ristorantespiritodivino.com
Operating Hours: Mon–Sat 5:30–11:30pm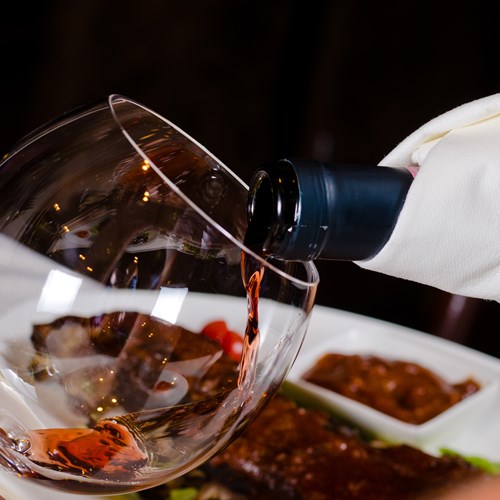 Oleg Mikhaylov/Shutterstock.com
Osteria BarberiniTaking advantage of its location—right in Piazza del Tritone—Osteria Barberini is a family-owned eatery that offers Italian fine cuisine. Jazz and swing music in the background, wooden tables, and a simple interior make the dining comfortable and a fave with locals and tourists alike.
Refined dishes with black and white truffles made by chef Gabriel are the real stars here but don't miss out on the other innovative yet traditional plates. The menu also includes typical Roman dishes (such as ravioli, carbonara, and risotto) and seafood specialities.

Read More...Address: Via della Purificazione, 21, Rome
Email: info@degustibusroma.com
Phone: +39 06 474 3325
Website: www.osteriabarberini.com
Operating Hours: Mon–Sat 12:30–2:30pm, 7–10:30pm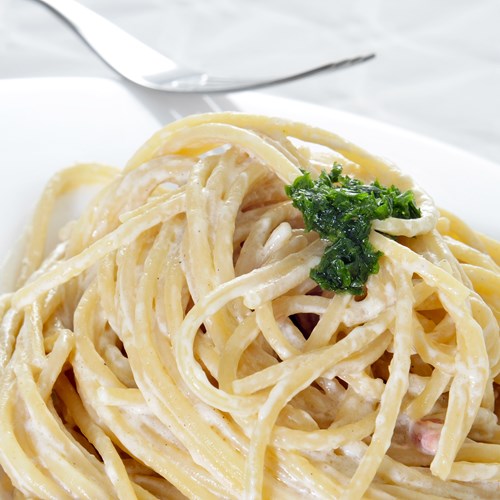 nito/Shutterstock.com
Pane e SalamePane e Salame ('bread and salami' in English) with its long and narrow dining room is a snug yet comfortable eatery. Made-to-measure taglieri (wooden chopping boards) come loaded with cold cuts, cheeses, roasted eggplants, zucchini and pates, and are usually combined with a glass of fine wine to be enjoyed to the fullest. It is highly recommended to come early as the place gets busy, especially during rush hour.
Read More...Address: Via Santa Maria in Via, 19, Rome
Email: panesalameroma@gmail.com
Phone: +39 06 679 1352
Operating Hours: Daily 12–10pm
More Info: Near The Trevi Fountain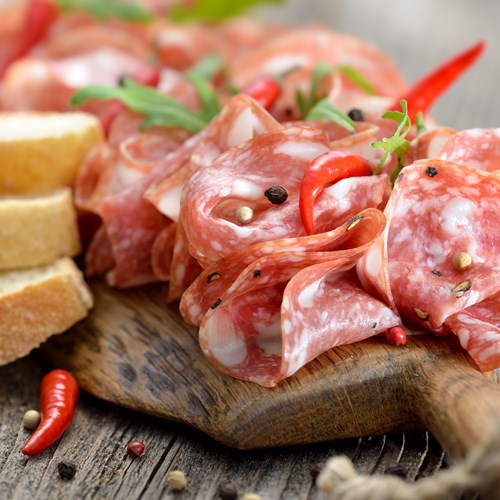 Karl Allgaeuer/Shutterstock.com
Roma SparitaSince the restaurant Roma Sparita blazed onto the Rome dining scene over ten years ago, it has been a power center that bolsters the meaning of tradition and innovation with its original dishes. Its pièce de résistance is the outdoor terrace that comes to life, especially during the summer. The menu packs multiple Roman-style dishes, from the bucatini all'amatriciana to the trippa alla Romana.
Read More...Address: Piazza di Santa Cecilia 24, Rome
Phone: +39 06 580 0757
Website: www.romasparita.com
Operating Hours: Mon–Sat 12:30–3pm, 7:30–11:30pm, Sun 12:30–3pm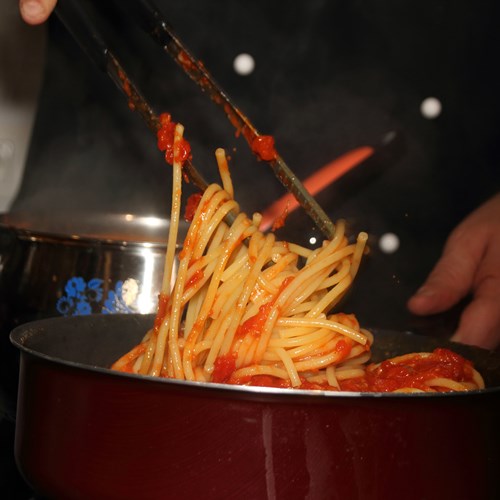 photowind/Shutterstock.com
CanovaOverlooking the splendid Piazza del Popolo, Canova is one of Rome's most remarkable rendez-vous spots. Once the hang-out of personalities that have marked Italian history, including behemoths like Fellini and Canova, it is the perfect setting for coffee, afternoon tea, light lunches and snacks, or for a romantic date night with live music in the moonlit Pincian Terrace.
Read More...Address: Piazza del Popolo 16, Rome
Phone: +39 06 361 2231
Website: //www.canovapiazzadelpopolo.it
Operating Hours: Daily 7am–11pm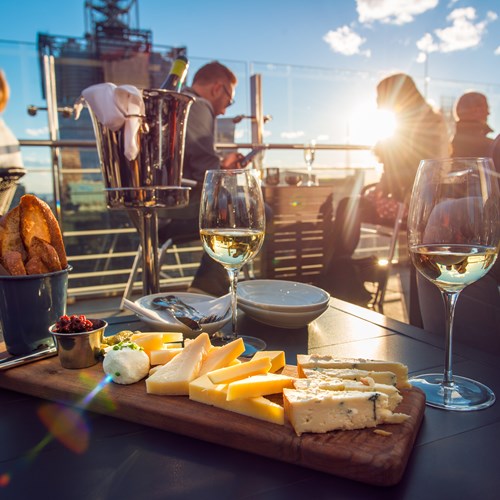 Nick Starichenko/Shutterstock.com
Trattoria Da Cesare al CasalettoThe menu of Trattoria Da Cesare al Casaletto stands out for its simplicity and Roman-style dishes. Far from the well-beaten tourist track, this trattoria—with its simple decor and a few tables—offers the best fritti (deep-fried food) in town, along with carbonara, rigatoni with oxtail sauce, and gricia. Paired with the extensive wine list, the trattoria pulls off a winning formula.
Read More...Address: Via del Casaletto 45, Rome
Phone: +39 06 536015
Website: www.trattoriadacesare.it/?lang=en
Operating Hours: Tue–Thu 12:45–3pm, 7:45–11pm
More Info: You're advised to book ahead as the place gets very busy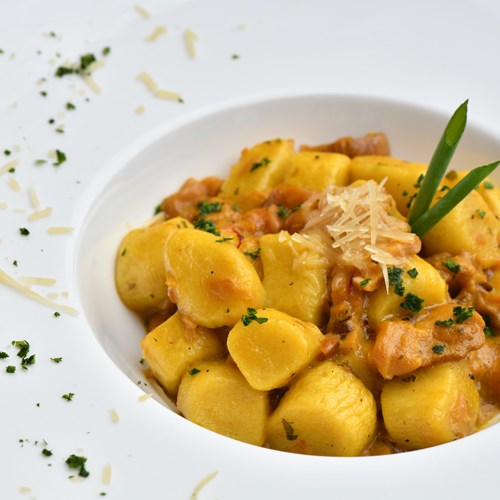 Susanna Cesareo/Shutterstock.com
Osteria FernandaOsteria Fernanda is tucked away in the outskirts of the tranquil Trastevere neighborhood. Distinguished by a welcoming and warm service and simple decor, the eatery offers top-notch food worthy of a Michelin star at an affordable price. The cuisine is distinctively Roman, embodying a creative blend of modernity and tradition.
Read More...Address: Via Crescenzo del Monte, 18, Rome
Email: info@osteriafernanda.com
Phone: +39 328 384 7924
Website: www.osteriafernanda.com
Operating Hours: Mon–Fri 7:30pm–12am, Sat & Sun 12:30–3pm, 7:30pm–12am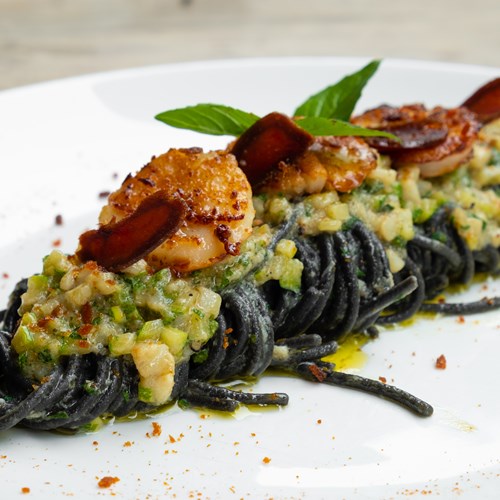 matteo fabbian/Shutterstock.com
L'orso 80The wide range of antipasti along with the house wine has drawn locals to L'orso 80 for over 40 years. An antipasti buffet, pizzas, freshly made pasta, and many more tantalizing delights await you in this homey hideaway in Piazza Navona.
Read More...Address: Via dell'Orso, 33, Rome
Email: info@orso80.it
Phone: +39 06 686 4904
Website: www.orso80.it/english.html
Operating Hours: Tue–Sun 12:30–3:30pm, 6:30pm–12am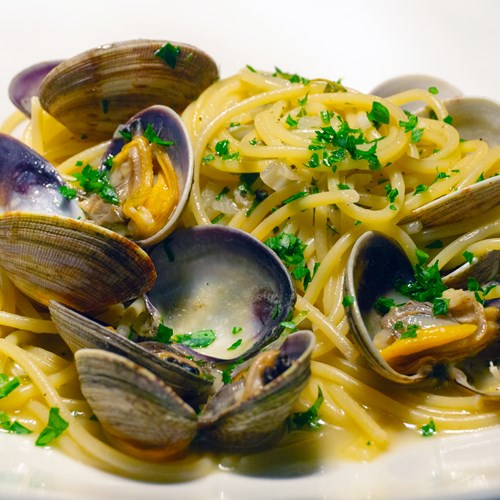 vovidzha/Shutterstock.com
SupplìSupplì is a take-out eatery acclaimed for its namesake supplì: deep-fried rice balls stuffed with tomato sauce, mozzarella, and your pick of favorite ingredients. Besides the crispy supplì, other ready-to-go specialities are calamari fritti (fried squid), mozzarella in carrozza (fried mozzarella), parmigiana di melanzane (eggplants parmigiana), and of course, pizza by the slice and pasta.
Read More...Address: Via di San Francesco a Ripa, 137, Rome
Email: info@suppliroma.it
Phone: +39 06 589 7110
Website: www.suppliroma.it/?lang=en
Operating Hours: Mon–Sat 10am–9:30pm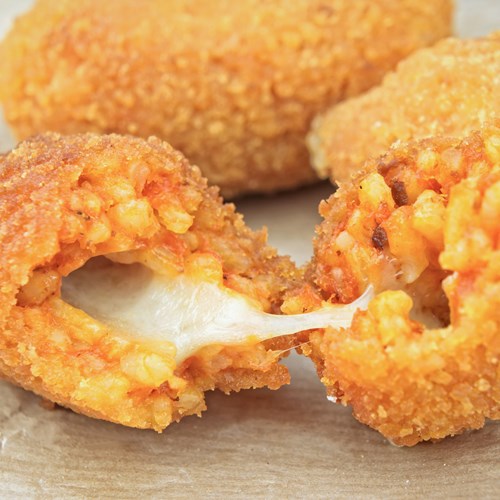 Marzia Giacobbe/Shutterstock.com
Ginger Sapori e SaluteInaugurated in 2012, Ginger is truly special, serving healthy and tasty dishes made with locally sourced ingredients (although not exclusively so). A tuck into their vegan and vegetarian dishes or the organic quinoa salads regenerates body and soul. Meat and fish make an appearance here too.
Read More...Address: Via Borgognona 43-46, Rome
Email: info@gingersaporiesalute.com
Phone: +39 06 6994 0836
Website: www.gingersaporiesalute.com
Operating Hours: Daily 10am–12am
More Info: There is another located at Piazza Sant'Eustachio.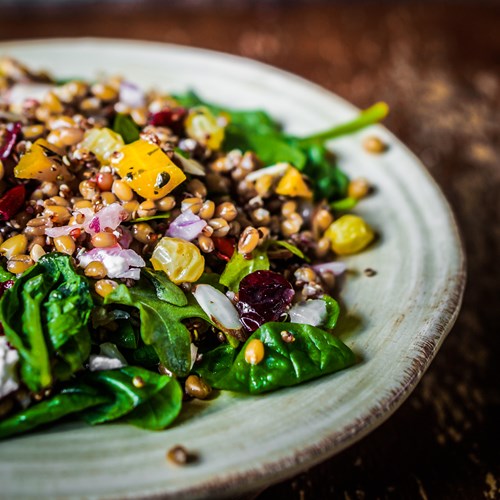 Alena Haurylik/Shutterstock.com
Barnum CafeDigging into Barnum Cafe's healthy offerings will delight the eye and stir the heart. Barnum Cafè offers quality strong coffee, freshly baked pastries, aperitifs, and light lunches. After 6 pm, Barnum booms with life welcoming guests for dinner and cocktail time.
Read More...Address: Via del Pellegrino, 87, Rome
Email: barnumcafe@gmail.com
Phone: +39 06 6476 0483
Website: www.barnumroma.com
Operating Hours: Mon–Fri 8am–4pm, Sat 9am–4pm
More Info: Near Campo de' Fiori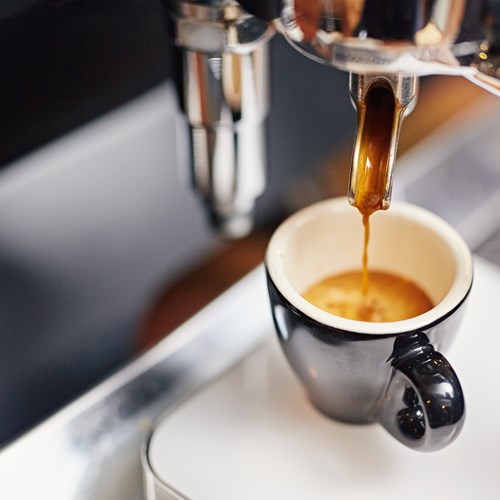 mavo/Shutterstock.com
Ristorante ClotildeThe makers of upscale Clotilde restaurant respect the principles of the Slow Food movement. Their seasonal menu features specialities from the Ciociaria region in Italy. At night, Clotilde becomes a cocktail bar as well.
Read More...Address: Piazza Cardelli 5a/b, Rome
Email: info@ristoranteclotilde.com
Phone: +39 06 6880 5145
Website: www.ristoranteclotilde.com
Operating Hours: Tue–Sun 12:30pm–3:30pm, 7pm–11pm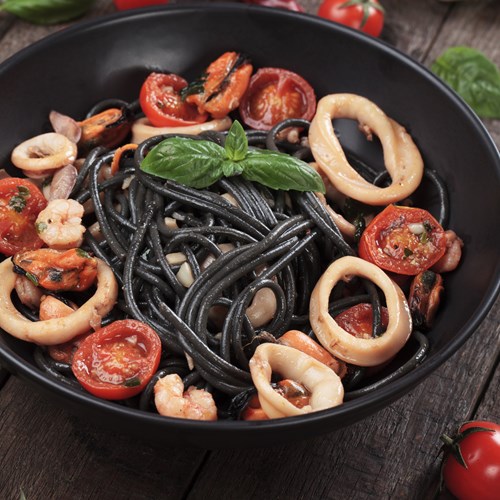 Igor Dutina/Shutterstock.com
Va.Do al PignetoFollowing the vibe of its neighborhood, Va.Do al Pigneto comes off as a hip, creative eatery featuring Italian cuisine, influenced by Thai, Indian and Japanese flavors. As an after-dinner walk, you can marvel at Pigneto's murals or conclude the night in one of the lively district's bars.
Read More...Address: Via Braccio da Montone 56, Rome
Email: vadoalpigneto@gmail.com
Phone: +39 06 4555 3582
Website: www.vadoalpigneto.it
Operating Hours: Mon, Wed–Sat 5pm–12am, Sun 12pm–12am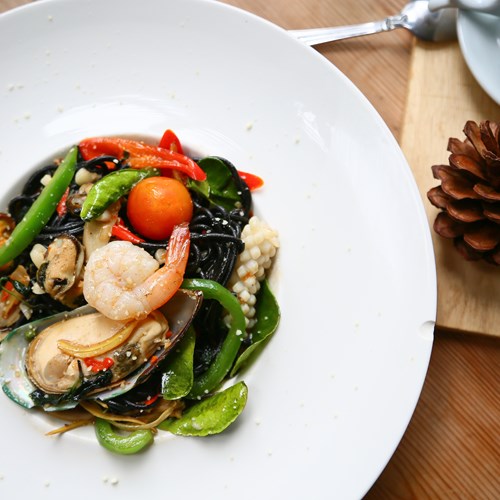 curraheeshutter/Shutterstock.com
Reserva Restaurante y CoctelesOpened in 2019, Reserva is one of Rome's latest gems and serves Latin cuisine with a hint of Caribbean vibe. As a "transversal, informal but elegant place", Reserva is a perfect place to enjoy an exotic dinner and finish with one of their wines and cocktails. The interior features brown, green and marble colors and provides a calm ambience.
Read More...Address: Via del Pellegrino 163, Rome
Email: info@reserva-restaurante.it
Phone: +39 06 6813 5564
Website: www.reserva-restaurante.it
Operating Hours: Tue–Thu 6pm–12am, Fri & Sat 6pm–1am, Sun 6pm–12am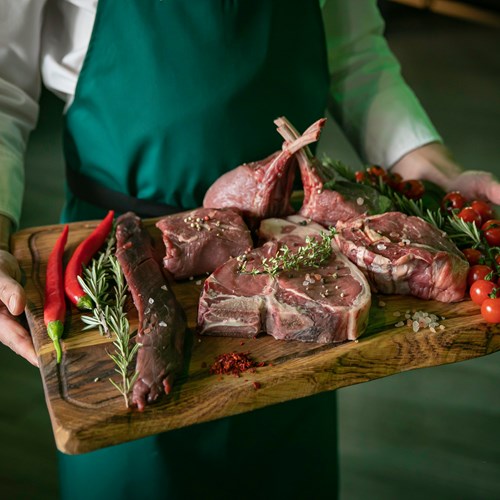 bpro.kiev.ua/Shutterstock.com
RoscioliRoscioli is one of the best establishments in Rome, where you can experience local specialities in a welcoming atmosphere. They have three locations within a block, which is split into a bakery, a deli counter, and a wine shop. From the varieties of cheeses, meats, and an outstanding wine selection to some unique takes on classic Roman dishes, Roscioli is a true gem in the Italian capital. It might be hard to score a reservation, but it's all worth it!
Read More...Address: Via dei Giubbonari, 21, Rome
Email: info@salumeriaroscioli.com
Phone: +39 06 6875287
Website: www.salumeriaroscioli.com/en/home-english/
Operating Hours: Daily 9am–12am
More Info: Near Campo de' Fiori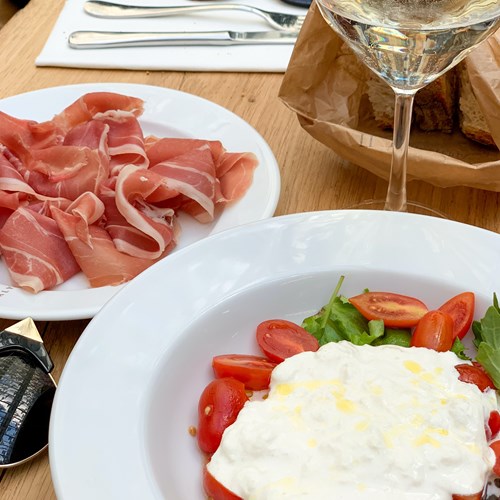 Marie Dehayes/Unsplash
Hostaria Da CesareIn Rome since 1965, Hostaria Da Cesare offers local fish from the coast of Lazio, seafood dishes, Chianina's beef certified, exquisite pizza, and an amazing selection of wines in an old-world, wood-paneled dining room. Seasonally, white and black truffle, boletus mushrooms, and royal agaric.
Read More...Address: Via Crescenzio, 13, Rome
Email: cesarrst@tin.it
Phone: +39 06 686 1227
Website: www.ristorantecesare.com
Operating Hours: Daily 12:30–3pm, 7:30pm–12am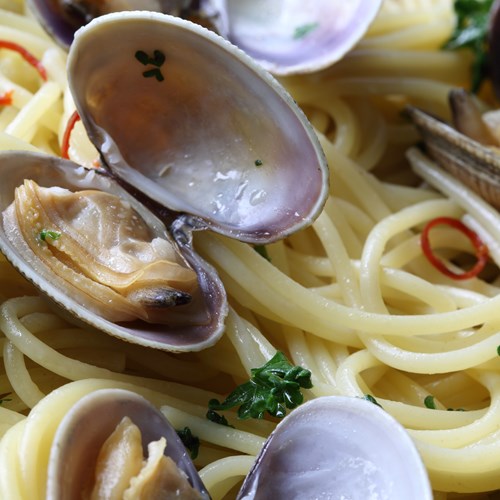 gontabunta/Shutterstock.com
Harry's BarHarry's Bar is the unique place that evokes the "Dolce Vita" as if it was a clip from the film, creating a vivid flashback to the golden era of the Via Veneto. As in the roaring 60s, you can still sip an apéritif, enjoy the live piano bar every evening and dive into the magic of the Via Veneto from the exclusive Harry's Bar. The refined cuisine recalls the freshness of Mediterranean flavors based on prime ingredients.
Read More...Address: Via Vittorio Veneto 150, Rome
Email: info@harrysbar.it
Phone: +39 06 484643
Website: www.harrysbar.it/en/
Operating Hours: Mon–Sat 10am–2am, Sun 10am–6pm
More Info: Reservations recommended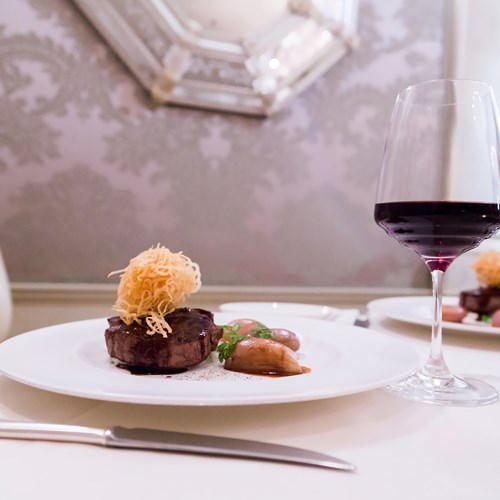 Ingus Kruklitis/Shutterstock.com
BaGhetto Ristorante Kosher-Portico d'OttaviaBaGhetto offers the best of the Roman-Jewish cuisine, with the capital's best carciofi alla giudìa (Jewish style deep-fried artichokes). But they also offer an authentic cuisine that brings you back to ancient Rome with dishes like carbonara and amatriciana, brain with artichokes, and much more. And if you are a pizza lover, visit BaGhetto Milky.
Read More...Address: Via del Portico d'Ottavia, 57, Rome
Email: ristorante@baghetto.it
Phone: +39 06 6889 2868
Website: www.baghetto.com/en/
Operating Hours: Mon–Thu 12–3pm, 6–11pm, Fri 12–3pm, Sat 8:30–11pm, Sun 12–11pm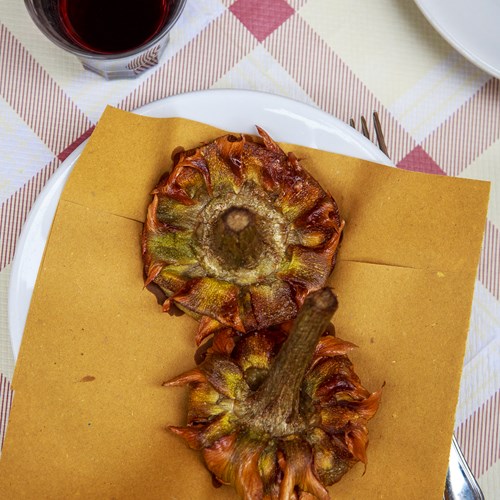 andrea federici/Shutterstock.com
Rinaldi Al QuirinaleRinaldi Al Quirinale is a spot for fine dining, where you will be treated like royalty and feel at home at the same time. Excellent Italian cuisine, mainly seafood dishes (daily fresh fish), which are lovingly prepared by their chef. Rinaldi Al Quirinale blends sea and land in a great fusion based on fresh seasonal produce, plus an outstanding wine cellar with over 800 selected labels representing all Italian regions and international labels.
Read More...Address: Via Parma, 11/A, Rome
Email: info@rinaldialquirinale.it
Phone: +39 06 4782 5171
Website: www.rinaldialquirinale.it/en/
Operating Hours: Daily 12pm–3pm, 6:30pm–11:30pm
More Info: Close to Rome's major historic attractions (Quirinale, Trevi Fountain, Colosseum, Fori Imperiali , Pantheon, etc)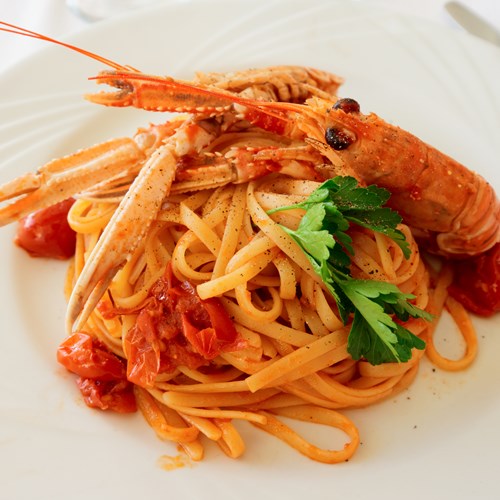 Kondor83/Shutterstock.com
Ristorante CamponeschiPiazza Farnese, one of Rome's most sophisticated and splendid squares, provides the setting for the restaurant Camponeschi. The secret of the restaurant's success lies in its cuisine, which is varied, creative, imaginative, and suited to all tastes: fish, meat, game, as well as national and international specialities in season.
Read More...Address: Piazza Farnese 50/50a, Rome
Phone: +39 06 687 4927
Operating Hours: Mon–Sat 3:45–11:45pm, Sun 12:30–2:45pm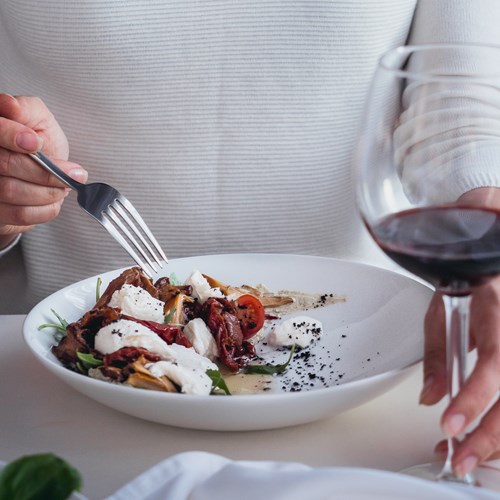 FrauTori/Shutterstock.com