Salt Lake City Performing Arts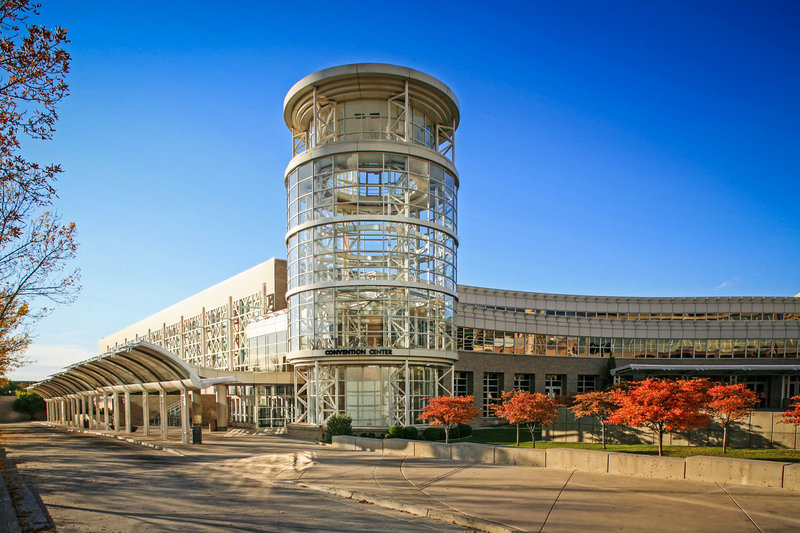 Courtesy of Visit Salt Lake
The Salt Palace (officially the Calvin L. Rampton Salt Palace Convention Center), 90 S. West Temple, is known for its striking architectural elements, including delicate snowflake chandeliers and a circular, glass-walled entrance tower framed by HSS (Hollow Structural Steel). For event and schedule information phone (801) 534-4900.
The brand-new George S. and Dolores Doré Eccles Theater, 131 S. Main St., opened in October 2016 and is another facility that boasts striking architectural features—in this case a dramatic six-story lobby with retractable glass walls. Touring Broadway shows and concerts by popular entertainers take place in the 2,500-seat theater, while the Black Box is the scene of smaller, innovative productions featuring local talent. For ticket information phone ArtTix at (801) 355-2787 or (888) 451-2787.
Performances of the Utah Symphony, (801) 533-6683, are held in Abravanel Hall, located within the Salt Lake County Center for the Arts complex at 123 W. South Temple. The Capitol Theatre, nearby at 50 West 200 South, is the home of Ballet West, which stages both classical and modern works. The theater, which is restored to its original turn-of-the-20th-century opulence, also is the home of Utah Opera productions. For symphony, ballet or opera tickets phone ArtTix at (801) 355-2787 or (888) 451-2787.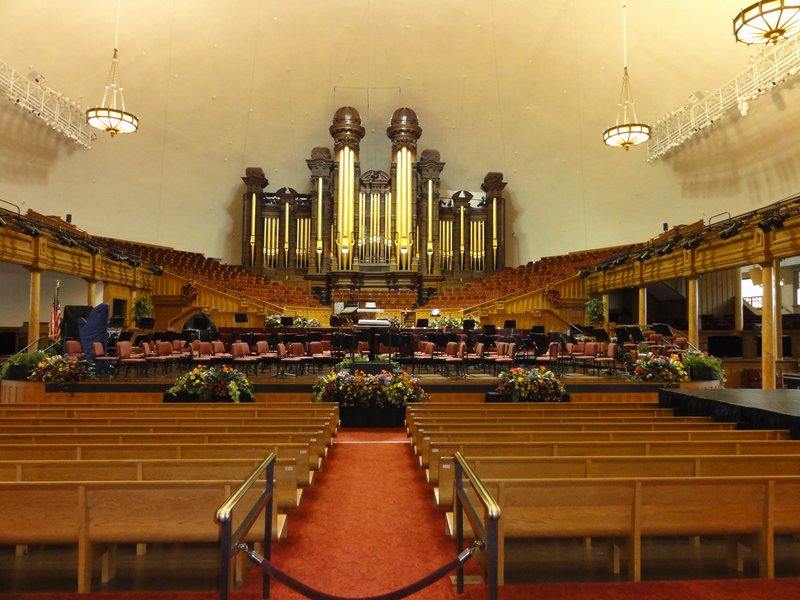 AAA/Inspector 31
The Mormon Tabernacle Choir presents free weekly performances of inspirational music in the acoustically renowned Salt Lake Tabernacle on Temple Square.
Pioneer Theatre Company, Utah's resident professional theater, is located on the University of Utah campus. If you're looking for things for couples to do on a night out, the company presents musicals as well as classical and contemporary plays; for ticket information phone (801) 581-6961.
Dance in Salt Lake City is represented by the Repertory Dance Theatre, which stages American modern dance classics and contemporary masterpieces at the Rose Wagner Performing Arts Center, 138 West 300 South. The Ririe-Woodbury Dance Company performs at the Rose Wagner Performing Arts Center and also at the Capitol Theatre. For tickets phone the Repertory Dance Theatre at (801) 534-1000, or ArtTix at (801) 355-2787 or (888) 451-2787.