Salt Lake City Travel with Kids
Under 13 The Discovery Gateway Children's Museum (444 West 100 South)—one of Salt Lake City's best things to do with kids—sneaks in a lesson or two about science and technology as young ones build, climb, crawl, compete and create there way through several exhibit galleries. The Garden teaches children about the important role bees play in the environment, and Block Party lets kids construct their own ceiling-high designs with oversize blue foam blocks.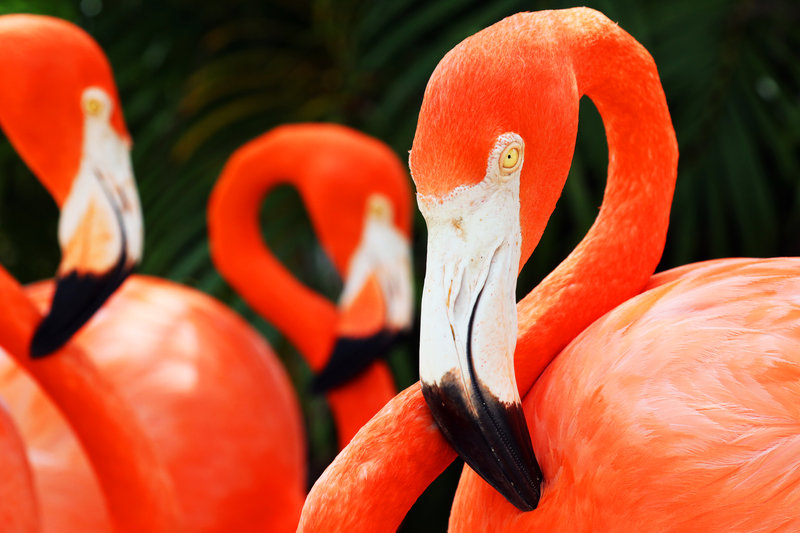 iStockphoto.com/chuvipro
Don't be surprised if you end up having as much fun at Utah's Hogle Zoo (2600 E. Sunnyside Ave.) as your kids do. Visitors love the natural-looking animal enclosures that offer close-up (but safe) encounters with amazing creatures from around the world. Rocky Shores, with its underwater view of swimming polar bears, and the popular Elephant Encounter are just two of the zoo's unforgettable places to see.
Keep your camera handy as you explore Wheeler Historic Farm (6351 South 900 East) because not only is the setting beautiful, you won't want to miss a single shot of your kids experiencing life on a farm complete with goats, sheep, horses, pigs and cows. You can also tour an 1898 Victorian farmhouse, watch a milking demonstration or ride a tractor-drawn wagon around the property.
Teens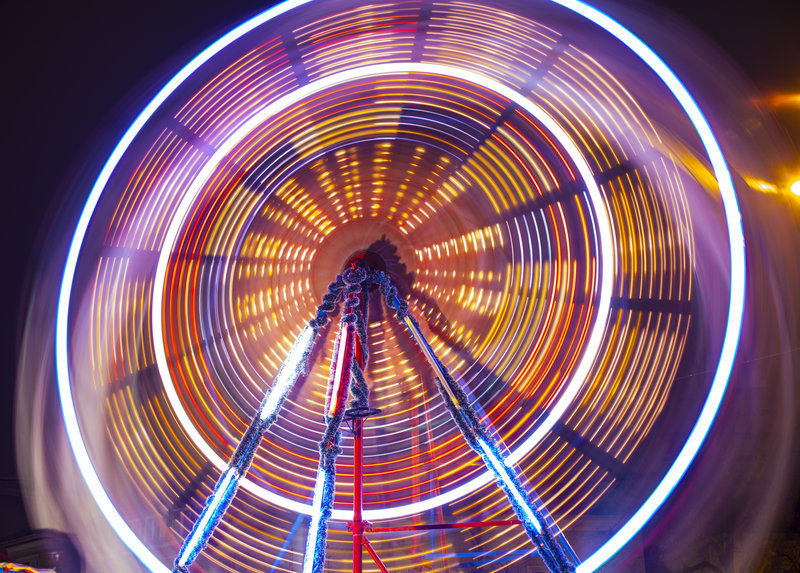 portishead1/iStockphoto.com
Lagoon (375 N. Lagoon Dr.), an amusement park in Farmington 18 miles north of Salt Lake City, has two claims to fame. One, it's historic. Visitors looking for fun things to do in Utah have been coming here since 1896. You can still ride a 1921 wooden roller coaster and a 1906 carousel with hand-carved animals. The second claim to fame? Some truly scary rides—perfect for thrill-seeking teens—like Wicked, a roller coaster that whips screaming riders up and over a vertical tower.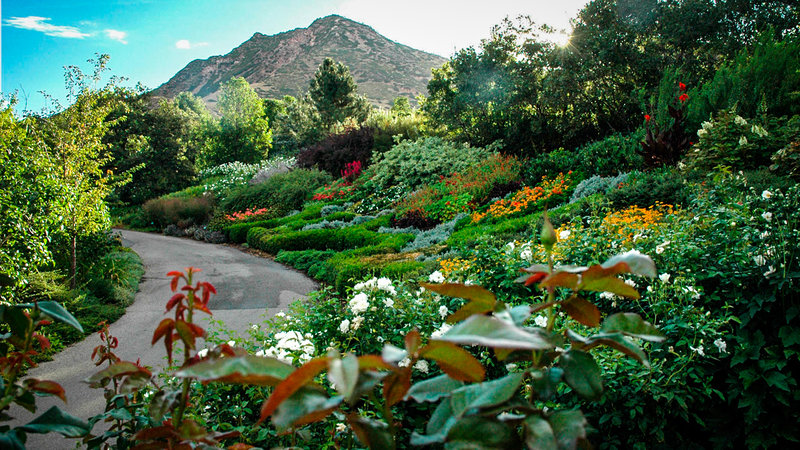 Courtesy of Red Butte Garden and Arboretum
Worried about your kids getting too much screen time and not enough sunshine? Then a family outing to Red Butte Garden (300 Wakara Way) may be just the ticket. No matter the season, this botanical garden offers pretty things to see, and the views of Salt Lake City from its winding paths and overlooks are picture perfect.
Next door to Red Butte Garden, the Natural History Museum of Utah at the Rio Tinto Center (301 Wakara Way) fascinates teens and parents alike with toothy dinosaur fossils arranged in intimidating (but accurate) poses, including Lythronax argestes or "gore king," a frightening relative of the Tyrannosaurus Rex.
All Ages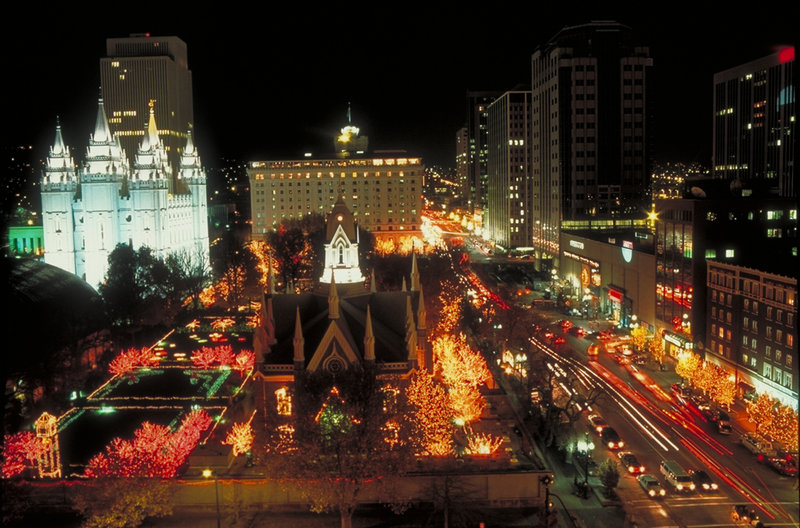 Utah Office of Tourism/Utah Office of Tourism
If you're in Salt Lake City in December, the Christmas Lighting of Temple Square is one of the city's most amazing things to see. Festive decorations and countless lights transform Temple Square into a breathtaking Christmas wonderland complete with traditional music. Just make sure everyone bundles up: Temperatures in SLC can get quite nippy this time of year.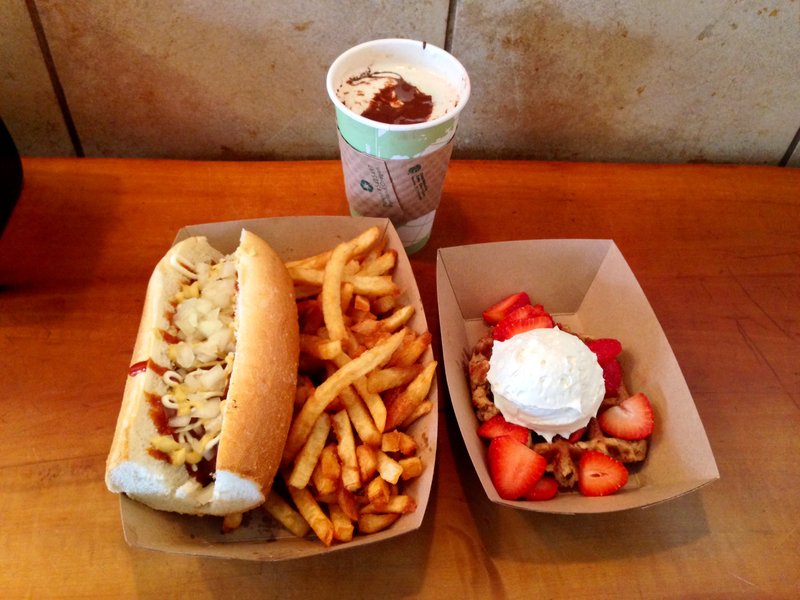 AAA/Inspector 334
Among the city's most interesting local restaurants is Bruges Waffles & Frites (336 West 300 South), a food place dedicated to the Liège waffle, a particular kind of Belgian waffle distinguished by its chewier inside and caramelized sugar outside. Kids will love the Monster Waffle, which arrives at your table decorated with ice cream and strawberries arranged to look like a ferocious face.
Travel into outer space without the aid of a rocket at Clark Planetarium (110 South 400 West), where kids can touch a moon rock, pretend they're standing on one of Jupiter's moons or whoosh past planets on a simulated trip through the solar system. Three floors of interactive exhibits will keep the whole family entertained, and on weekends, laser shows set to rock music wow audiences with special effects.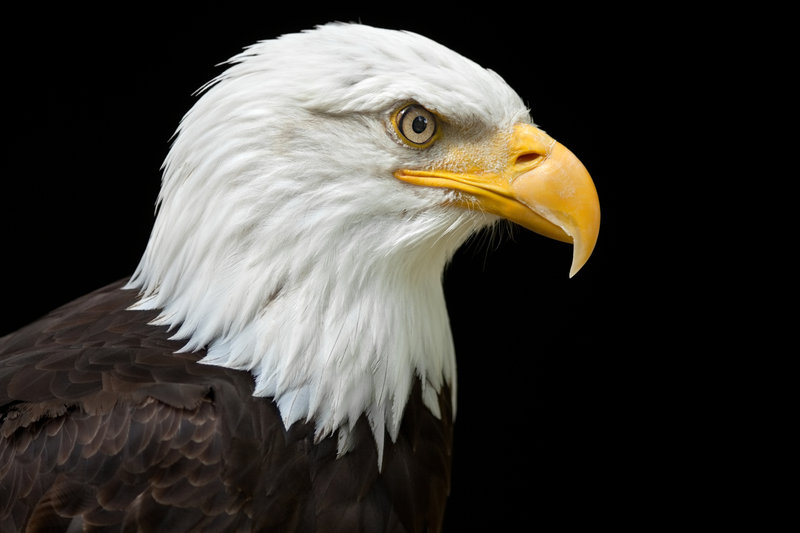 Andyworks/iStockphoto.com
Birds of all kinds—from native golden eagles, bald eagles, hawks and turkey vultures to exotic Chilean flamingoes, Andean condors and African southern ground hornbills—make their home in Tracy Aviary (589 East 1300 South). This often overlooked attraction in Liberty Park is one of SLC's fun places to go with children. Don't miss the bird show with its performing free-flying owls and hawks that swoop down mere inches above your head.