Best Attractions in San Antonio
In a city with dozens of attractions, you may have trouble deciding where to spend your time. Here are the highlights for this destination, as chosen by AAA editors. GEMs are "Great Experiences for Members."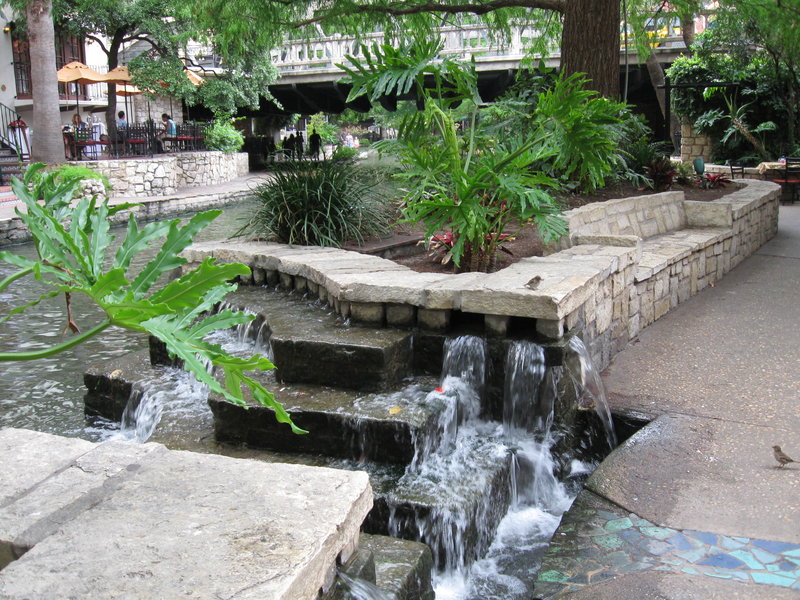 AAA/Greg Weekes
In San Antonio, you'll find a historic and cosmopolitan southwestern city of diverse cultures—Native American, African American, Tejano (Texans of Mexican descent) and German, to name just a few. Whether you're into the arts or history, or you're looking for rollicking entertainment, this south Texas city is the place to be.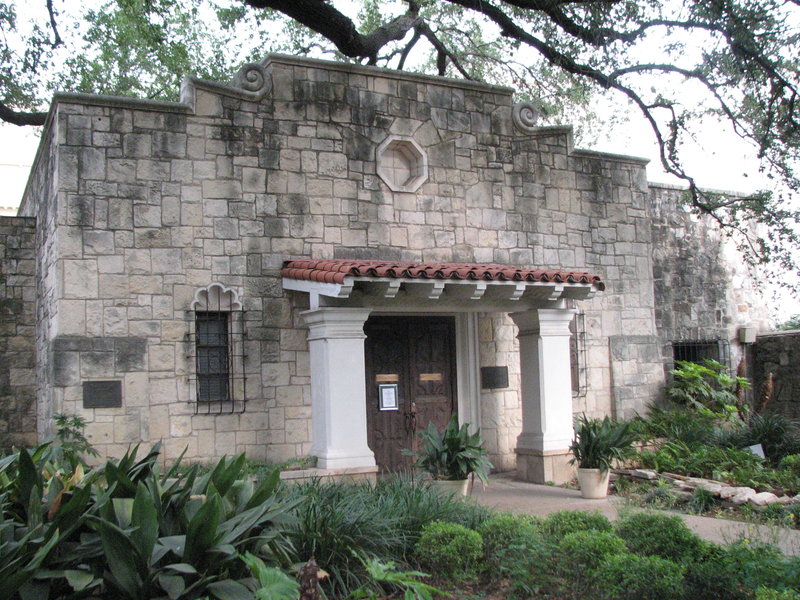 Elizabeth Fernandez/Elizabeth Fernandez
So, you've got your camera and walking shoes, but where do you start your travel? At The Alamo, of course. This AAA GEM attraction is arguably the most famous of Texas' many historic sites. Formerly the Misión San Antonio de Valero, the compound served as a makeshift garrison during the Texas Revolution. The pivotal Battle of the Alamo, which took place in 1836, was a brutal conflict—for 13 days, a vastly outnumbered band of fewer than 200 Texian defenders held the old mission against Mexican troops. In the end, nearly all of the Alamo's defenders perished, but following the defeat, "Remember the Alamo" became the rallying cry for the Texian Army in its fight for independence from Mexico.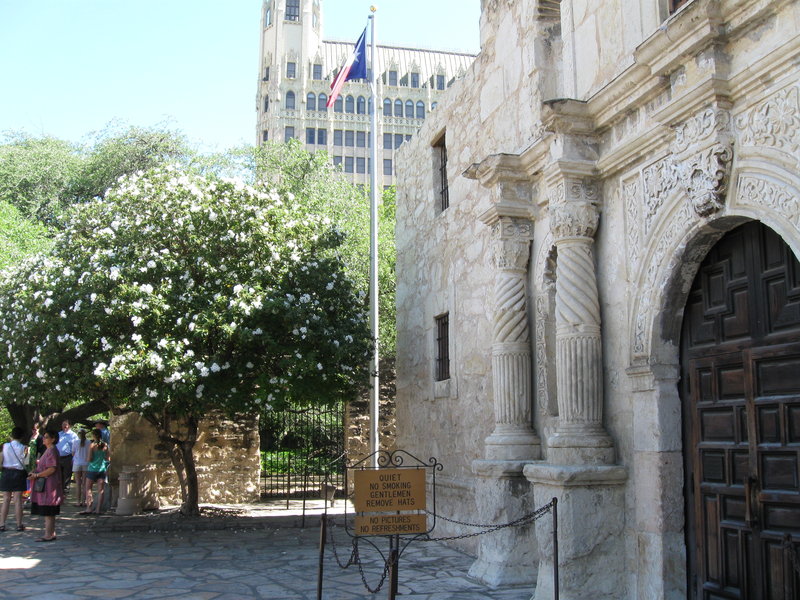 AAA/Greg Weekes
Exploring the Alamo today is a humbling experience. Here Jim Bowie, Davy Crockett and their fellow comrades fought day and night to defend the compound until Mexican troops stormed the grounds on March 6. The site is meticulously preserved, though the chapel and Long Barracks are the only structures from the original fort complex that remain. When you wander among the ruins, you'll certainly feel reverence for the brave men who fought here. You'll also take home a better understanding of that liberty for which the Alamo's defenders gave their lives—freedom.
Explore the Missions
San Antonio boasts one of the country's largest concentrations of Spanish Colonial missions, all of which date from the early 1700s. Exploring the missions is ideal for group travel. Begin your tour at the visitor center at 6701 San Jose Dr., where you can pick up a driving map of the Mission Trail that connects the four sites comprising San Antonio Missions National Historical Park. A 9-mile route lined with beautiful flowers and mesquite trees, the trail leads south from the Alamo to missions that once were more than mere houses of worship—entire communities thrived inside their walls. As all are still active parishes in the Archdiocese of San Antonio, if you visit any of these sites, please be respectful of worshippers.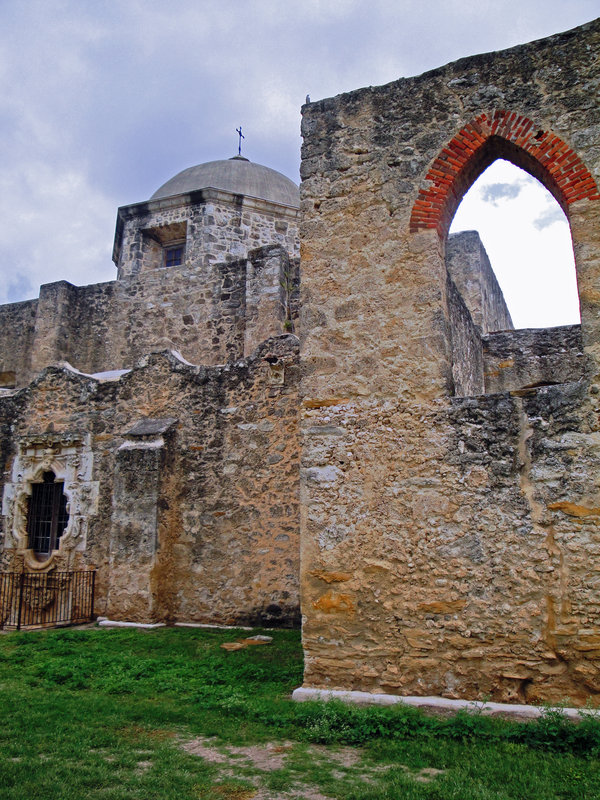 AAA/Photo submitted by Maria White
Adjacent to the national historical park's visitor center is the stunning Mission San José y San Miguel de Aguayo, the "Queen of Missions." Established in 1720, this AAA GEM attraction—the only complete mission fort in the chain—is still an impressive complex with restored defensive walls, living quarters, a gristmill, a buttressed granary and the magnificent church. The famous Rose Window on the south side of the mission's sacristy is the epitome of Spanish Colonial ornamentation.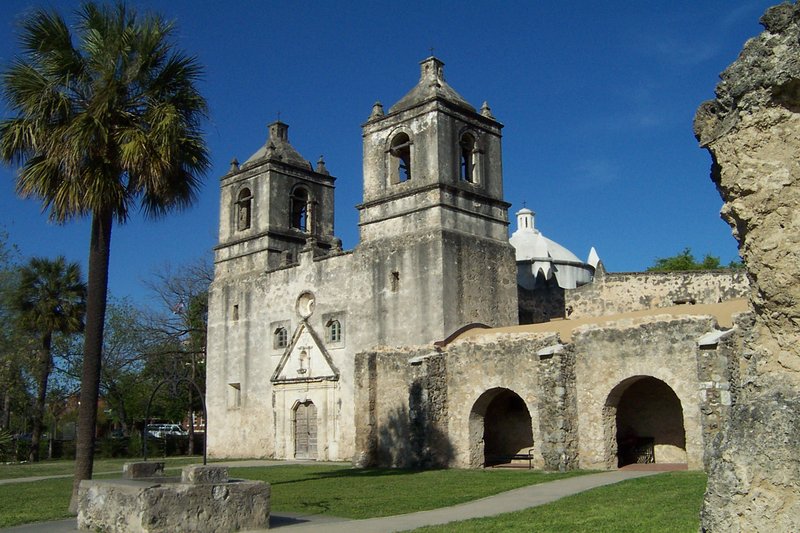 National Park Service/Elizabeth Dupree
The next site is Mission Nuestra Señora de la Purísima Concepción de Acuña, best known for its frescoes. The handsome church looks much as it did 2 centuries ago. Remarkably, the facade's coloration has survived, although it is a little washed out. These outdoor frescoes blend vibrant Moorish designs and Native American images, and are a must-see for anyone making San Antonio a travel destination. Inside, marvel at the conserved wall paintings located in the convento. If these colorful works of art were any indication, this mission was certainly a lively place.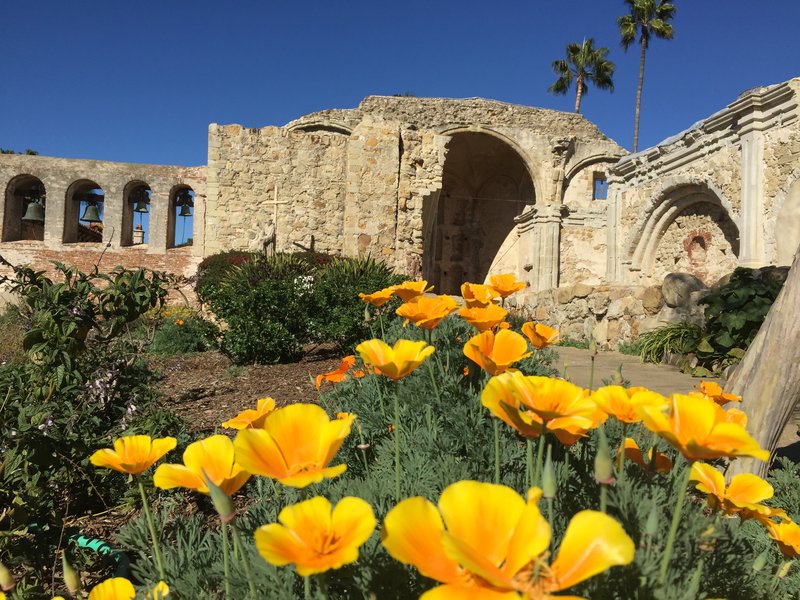 Courtesy of Mission San Juan Capistrano
Follow the trail to Mission San Juan Capistrano, with its simple arches, ringing bell tower, tranquil chapel and wild environs. In 1731, San Juan was moved from an earlier location in East Texas. Although this site doesn't have the majesty of the other missions (a larger church was never built), the untamed setting provides a serene atmosphere. A self-guiding nature trail winds through the forest to the banks of the old river channel, where you can sit on a bench and enjoy the peace of nature.
The last stop on the Mission Trail is the Mission San Francisco de la Espada. Like its neighbor, this site also possesses an ancient, isolated feel; however, the beautifully maintained church is very much an integral part of the community. The amazing Arab-inspired aqueduct still works. Dating from 1740, The Espada Acequia System —the best-preserved segment of the missions' irrigation system, or acequias—is about a mile north of the mission.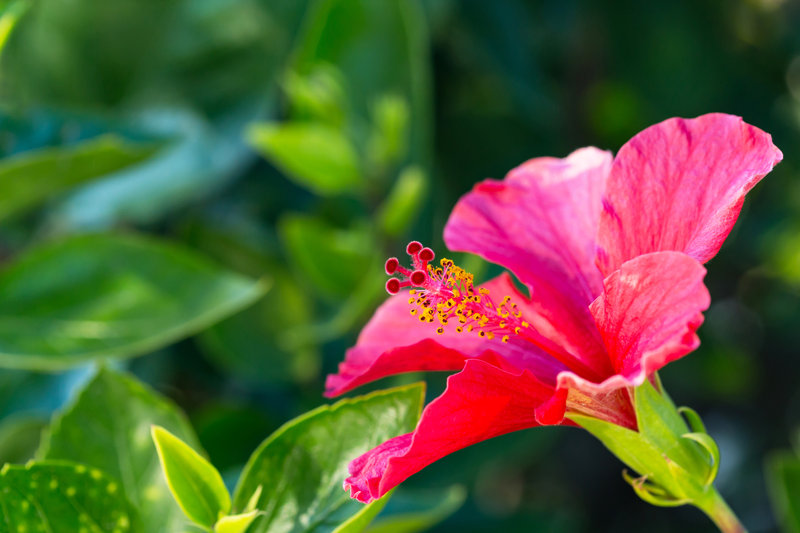 Wikimedia Commons/Texas State Archives
At the San Antonio Botanical Garden, you can literally stop to smell the roses. The region's sub-tropical climate is perfect for cultivating a wide variety of plants, and this 38-acre AAA GEM attraction will delight any nature lover. Native Texas plants grow in three distinct landscapes—there's even an aquatic garden and a touch and smell garden for the visually impaired. Capping off the formal gardens is a spectacular glass conservatory housing palm trees, orchids, bromeliads and rare tropical specimens.
If you prefer paintings to plants, head to The McNay Art Museum, where you can marvel at Matisse, peer at Picasso, gaze at Van Gogh, seek out Cézanne and ruminate over Rousseau. Housed in a Spanish Colonial Revival-style mansion, this AAA GEM attraction features a wide-ranging collection: post-Impressionist and modern paintings, medieval art and Native American objects.
Art lovers looking for things to do this weekend may enjoy the ancient, Asian and Latin American masterpieces at the San Antonio Museum of Art, another AAA GEM attraction. Interestingly, this museum is located in the castle-like former headquarters of the Lone Star Brewery Co. While you won't find any beer here, a gallery of Greek and Roman sculptures and an impressive Asian section satiate connoisseurs of culture. The Nelson A. Rockefeller Center for Latin American Art contains Mexican folk, modern, pre-Columbian, and Spanish and Colonial art.
If natural history is your thing, spend an afternoon at Brackenridge Park's the Witte Museum . This AAA GEM attraction embraces hands-on exploration of ecologically diverse Texas. Indoors, there are dioramas and mummies galore. Outside, you'll walk through log cabins and discover a butterfly and hummingbird museum. Be sure to visit the H-E-B Science Treehouse, which offers four levels of exploration. Testing contraptions and lasers, observing underwater habitats and predicting the weather are just a few of the activities available.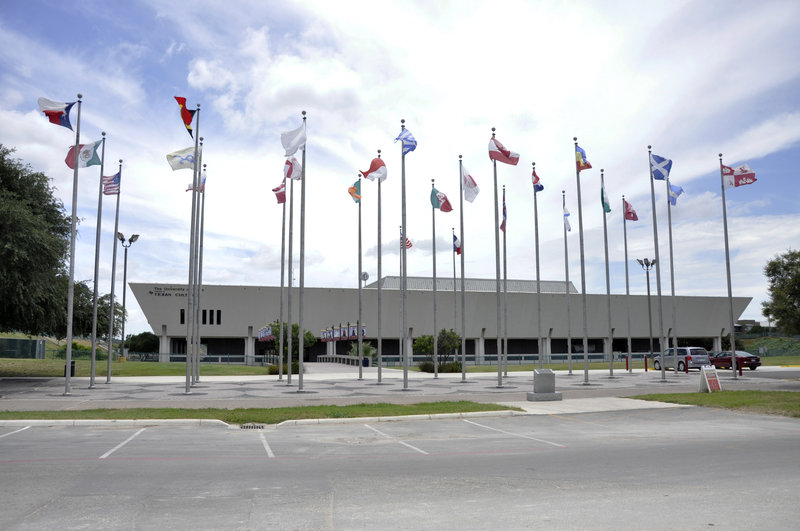 Institute of Texan Cultures
The flags of six countries have flown over Texas: France, Spain, Mexico, Texas Republic, Confederate States of America and the United States. The UTSA Institute of Texan Cultures explores these countries' influences as well as the 25-plus ethnic groups that settled in the Lone Star State. Don't miss the multimedia show highlighting Texas' many faces. Investigate the puppet theater, chuck wagon and textile areas. Talk with costumed interpreters who will tell you what it was like to work on a Texas cattle drive or sew clothes for an entire family. You can touch many of the artifacts on display, which makes this AAA GEM attraction a literal hands-on delight.
Speaking of six flags, how about a trip to Six Flags Fiesta Texas ? This amusement park has it all: a water park, musical shows, roller coasters, trains and more. You'll find a ride to suit every mood; you'll shake, rattle and roll, then bounce, laugh, jiggle, glide and jump. And one thing's for sure—you won't forget to smile at this AAA GEM attraction.
For a good scare, Ripley's Haunted Adventure is the ticket. Walk through the pitch dark to encounter sinister ghosts and ghouls, creepy witches and a nightmarish maze from which some may never escape. Located across the street from the Alamo, this high-tech attraction packs an adrenaline punch with its live actors and state-of-the-art animatronics and special effects. You might not want to brave this one alone.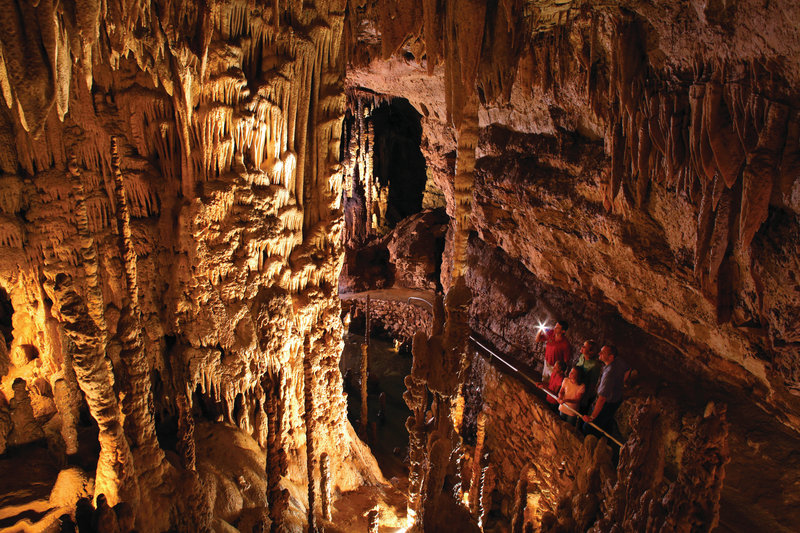 Natural Bridge Caverns
Northwest of the city in rugged Hill Country—and, yes, those really are hills in mostly-flat Texas—you can go spelunking at Natural Bridge Caverns. The massive underground chambers of this AAA GEM attraction contain thousands of formations: stalagmites and stalactites and cool rocks by the ton. Be sure to wear some rubber-soled shoes; the lighted caves are slippery and steep. After spending some time underground, experience a wildlife adventure among the trees (and hills) at the Natural Bridge Wildlife Ranch. Riding in your vehicle, you'll see a number of exotic, native and endangered species. It's as if you're on a safari in the wilds of, er, Texas.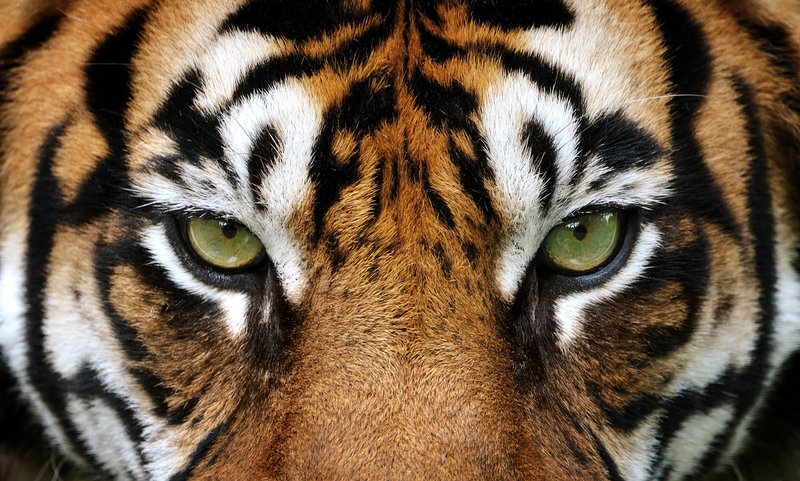 Freder/iStockphoto.com
More animals await at the San Antonio Zoo in Brackenridge Park, a 343-acre area on both sides of the San Antonio River. The world-renowned 35-acre zoo features outdoor "habitat cages" for many of its residents—an abandoned quarry's limestone cliffs provide natural enclosures for more than 3,000 birds, fish, mammals and other fauna. This AAA GEM attraction has a children's petting area, a reptile house and an aquarium.
Animal lovers, you're not done yet—another must-visit is SeaWorld San Antonio, one of the largest marine life parks in the world. Here are mischievous otters, sunning walruses, friendly dolphins, whiskered sea lions and jumping whales. And there are rides at this AAA GEM attraction, too—three roller coasters, one of which is inverted (it might be a good idea to postpone the hot dog before embarking on this one). In keeping with the water theme, there's also a log flume and a river rapids adventure bound to cool you off in the Texas heat. Shamu the whale, SeaWorld's star, performs daily.
Bookend your San Antone visit with another famous military site, Fort Sam Houston. Named for the first president of the Republic of Texas, it still serves as headquarters for the U.S. Army Medical Command and the Fifth U.S. Army. The fort is steeped in history: Apache warrior Geronimo was held here en route to Florida imprisonment. Stroll the quadrangle, where there are memorials to servicemen and women and the former homes of the Eisenhowers (Mamie and Ike) and Gen. John Joseph Pershing. The fort's museum highlights the history of the post, and the U.S. Army Medical Department Museum has an extensive collection of Army medical equipment.
See all the AAA recommended attractions for this destination.