Best Restaurants in San AntonioOur favorites include some of this destination's best local restaurants—from fine dining to simple fare.
Self-described as a "Texas bistro," Boudro's on the Riverwalk is, well, exotically Texan. For starters, order the fresh Gulf lump blue crab cakes dressed with flavorful roasted corn sauce and crunchy jicama slaw, or try the duck and jalapeño sausage gumbo. Main dishes include a citrus soy-marinated Black Angus flank steak as well as smoked shrimp and crab enchiladas, served with black beans, white cheddar and spicy tomato pancakes.
Bohanan's Prime Steaks & Seafood, downtown and across from the Majestic Theatre, features an elegant second-floor dining room complete with crisp white linens, sparkling glasses and well-polished silverware. For an extraordinary culinary experience, begin with the Hudson Valley foie gras, duck confit eggrolls or seared ahi tuna. Continue with a USDA Prime center cut or choose from Bohanan's expertly prepared seafood dishes—standouts include the Chilean sea bass, baked with a Reblochon cheese sauce, and the oven-roasted Alaskan halibut. For the big finale, order a dramatic flaming dessert, such as the bananas foster or the cherries jubilee, prepared tableside by your server.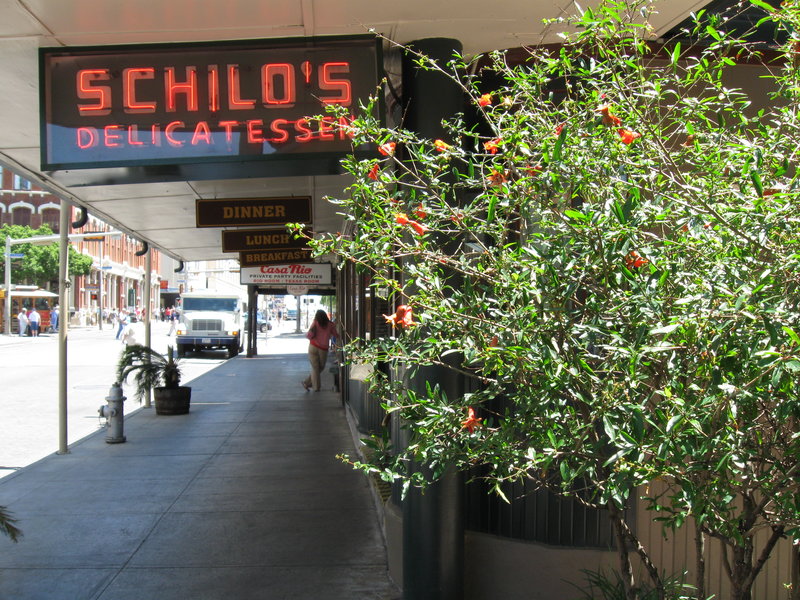 AAA/Greg Weekes
Boasting deep German roots in the heart of ol' San Antone, Schilo's Delicatessen (pronounced "shee-lows"), is one of San Antonio's oldest restaurants and has been in operation since 1917. The deli case features loads of cheeses, meats, pastries and marinating vegetables. Order at the handy to-go window and savor the flavor along the River Walk, or find a seat at a wooden table inside, where friendly volk are likely to be feasting on enormous Reubens, pea soup and warm potato salad.
The Dry Dock Seafood Oyster Bar gets packed to her gunnels with seafood-loving visitors. Sit at the oyster bar (a must if dining solo) inside the air-conditioned dining room or grab a spot outside on the pleasant terrace before casting off with a cool longneck and a dozen cold naked ones on the shell. Dress those glistening mollusks with a dash of Tabasco and a bit of horseradish and slide 'em down the hatch. Then set a course for the Shrimp Doty, a house specialty served sizzling in a pan. Secure the main smartly with a slice of south Texas-style key lime pie.
India Palace may be small, but the simple eatery's food also is addictive—savor one of their tandoori dishes cooked in a clay oven or the traditional garlic nan and you'll be hooked. Though the authentic Indian cuisine, dancing with exotic scents and seasonings, is served up in a plain Jane strip mall in northwest San Antonio, it's not uncommon to see a line streaming out the door, especially during the restaurant's budget-friendly lunch buffet.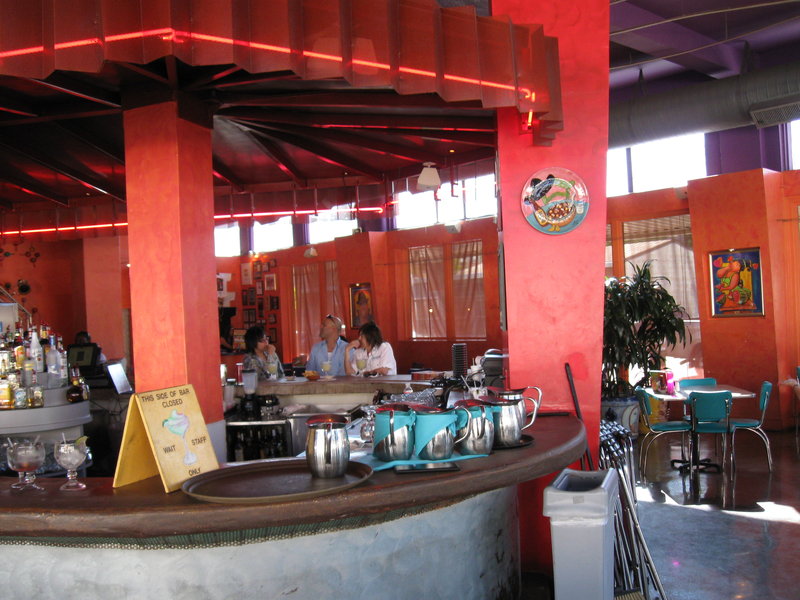 AAA/Greg Weekes
As ubiquitous as barbecue joints (perhaps even more so) are Mexican restaurants. Everybody in town has their favorite spot for quesadillas, chile rellenos and fajitas, but for our money Rosario's is as good as any in the city. This Southtown watering hole is lively, loud and colorful (orange walls, interesting paintings and a big semi-circle of a bar). And the food? For starters, the house salsa—brown in color, with a smoky flavor redolent of garlic and chilies—is absolutely addictive. Scarf it down with chips and a freshly whipped-up michelada, a popular Mexican alcoholic beverage that includes lime juice, hot sauce and pepper and comes in a chilled glass rimmed with spiced lemon-lime salt. You can't go wrong with enchiladas de espinacas, tortillas filled with spinach, mushrooms and queso fresco, a mild, creamy white cheese, or chicken topped with a richly flavorful mole sauce that has hints of chocolate and peanut butter. Delicioso and a perfect place to gather when you're looking for things to do this weekend.
Catering to nearby Lackland Air Force Base, the diminutive Mina & Dimi's Greek House Restaurant is renowned for great food, fast service and Zorba-like charm. Dimi serves up tangy vegetables and sweet baklavas and creates his own yogurt dressings for salads as well as a tasty lemon-olive oil marinade for the lamb skewers. During lunch and dinner on Fridays, Greek belly dancers add to the charm of this west side eatery.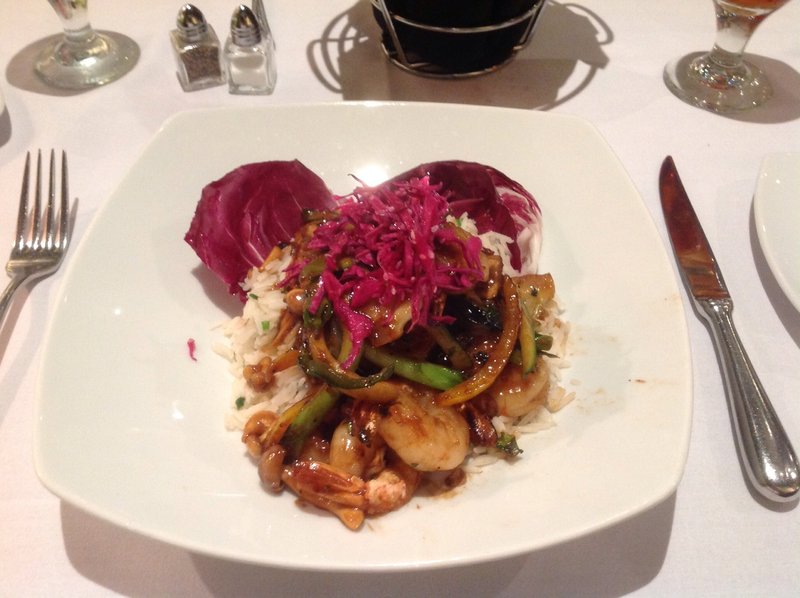 AAA/Inspector 66
One of the city's best-kept secrets, Silo Elevated Cuisine Alamo Heights is located in a nondescript, two-story structure (the main entrance is in the back) that looks more like a large telephone utility building than a restaurant. But don't let the establishment's outward appearance fool you—the exterior belies the interior. The city's glitterati are usually hanging out in the ground floor's high-energy lounge, and, if you take the elevator upstairs, you'll find an artsy, but relaxed dining room that features classic American fare. Best bets include the moist, tender, beautifully charred double pork chops and the golden pan-fried flounder. And, for your pre- and post-meal toasts, Silo is on point with one of the city's best wine lists.
See all the restaurants for this destination.