San Antonio NightlifeWhen it's time to let loose during your vacation in San Antone, there's little need to look much further than the River Walk. Offering access to a variety of clubs, casual watering holes and late-night restaurants, winding pathways along the banks of the San Antonio River are the liveliest means of traversing downtown after dark.
Fun Things to Do With Friends Along the River Loop
Most River Walk action is centered on the U-shaped channel (some call it "Horseshoe Bend" or the "River Loop") that shoots off the river's main north-south artery. With bass-thumping spots concentrated between Presa and Commerce streets, barkers poised by bar entrances try their best to entice passersby. Drifting from Howl at the Moon , 111 W. Crockett St., dueling pianos lure those seeking high-energy nighttime entertainment; phone (210) 212-4770. Next door, Hard Rock Cafe draws a more laid-back clientele with its rock 'n' roll memorabilia and juicy burgers; phone (210) 224-7625.
The Paseo del Alamo, an extension of the River Walk built in 1981, flows through the atrium of the Hyatt Regency San Antonio River Walk and allows access to the Alamo. It's also a shortcut to the Menger Bar , 204 Alamo Plaza. At the onset of the Spanish-American War, Theodore Roosevelt recruited Rough Riders in this London-style pub, which is rumored to be haunted; phone (210) 223-4361.
Nearby, you'll find a 19th-century building that served as a USO center during World War II. It now houses Bonham Exchange , 411 Bonham St., a cavernouse nightclub with a maze of packed dance floors Wednesday through Saturday nights. The club attracts a diverse crowd with cheap drinks, weekly dance contests and special celeb guests—from RuPaul to Charles Barkley; phone (210) 224-9219.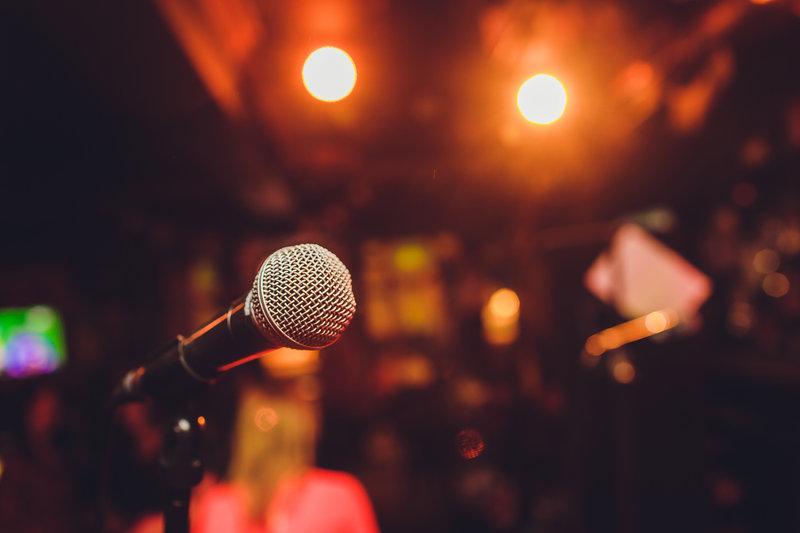 iStockphoto.com/Vershinin
For a few laughs, hit the Improv Comedy Club–San Antonio Rivercenter , on the third level of the Rivercenter at 849 E. Commerce St.; phone (210) 229-1420 for show times.
Zinc Bistro & Bar is just off the River Walk at 207 N. Presa St. This sophisticated but mellow haunt keeps choosy patrons happy with a menu that, in addition to wine, includes food, cigars and cocktails; phone (210) 224-2900. Meanwhile, at Naked Iguana Tequila Bar , you'll find a blender working overtime to dole out more than 20 variations of the margarita. Located at 421 E. Commerce St. on the River Walk, the small hangout features balcony seating that's perfect for people watching; phone (210) 226-8462.
Beyond the River Walk
If you've officially added the River Walk to your been-there-done-that list, here are a few options.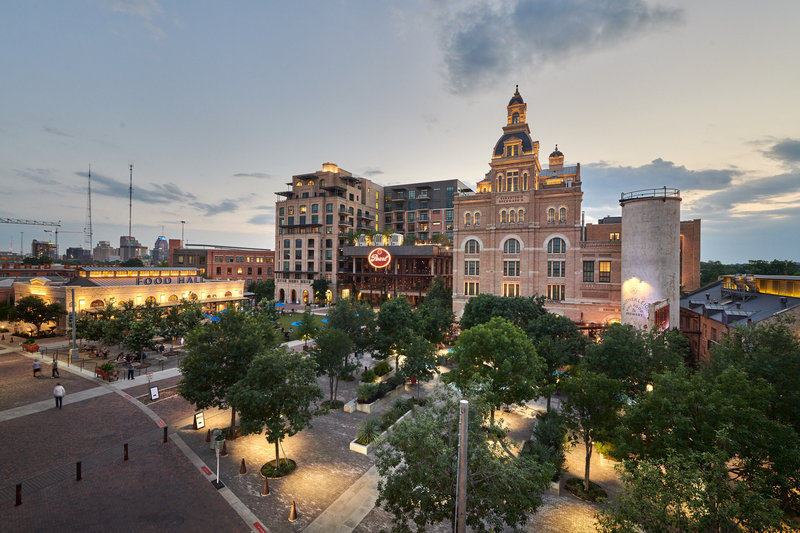 AAA/Nick Simonite
Just a few miles north of the River Walk is The Pearl, San Antonio's newest destination for entertainment and shopping. Dance to live music at Jazz TX , 312 Pearl Pkwy. Don't let the name fool you, though; depending on the night, you can also twirl to Texas swing, blues, salsa, Americana, conjunto or big band sounds. Phone (210) 332-9386. The Pearl is also home to High Street Wine Co. , a wine bar and shop, and Blue Box Bar , which features handcrafted cocktails; phone (210) 908-9144 or (210) 227-2583, respectively.
Hit up the Blue Star Brewing Co. , 1414 S. Alamo St. in the Blue Star Arts Complex, for craft beers and homemade sodas. (The arts complex is in the Southtown district on the south channel of the River Walk, but unless you're staying nearby, it's easiest to drive or take a taxi there.) On select nights, jazz musicians jam at the funky brewery, but any day of the week newcomers can sample ales and lagers. Tickle your tongue with a preservative-free, sugar cane-sweetened orange cream soft drink, or choose from the many beers on tap, including the Texican, Blue Star's homage to Mexican-style lagers; phone (210) 212-5506.
Bohemian Southtown encompasses residential neighborhoods as well as the commercial corridors of S. Alamo, S. St. Mary's and S. Presa streets. While several nearby restaurants offer live entertainment and after-dinner dancing, the hip set practice their salsa and merengue moves at places like Azúca Nuevo Latino , 709 S. Alamo St., and Rosario's , 910 S. Alamo St. Phone (210) 225-5550 for Azúca Nuevo Latino or (210) 223-1806 for Rosario's.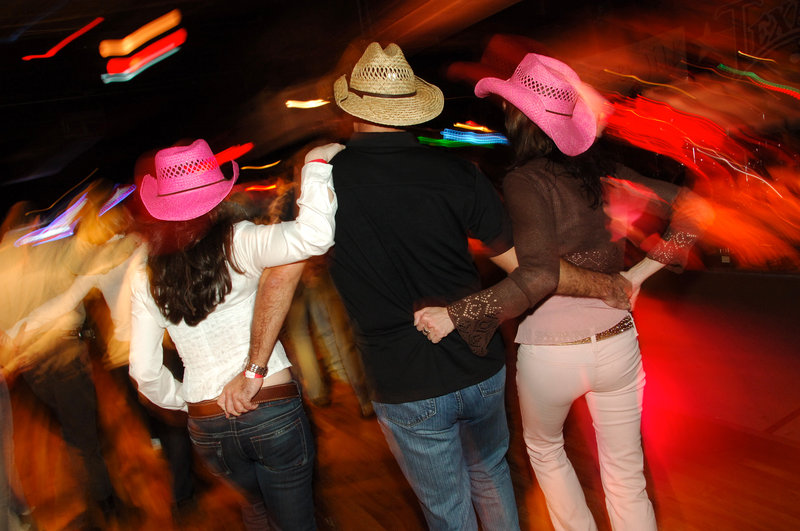 iStockphoto.com/DIGITALproshots
Outside the city, two music venues are especially worth the trip: Gruene Hall , about 40 minutes northeast of San Antonio in New Braunfels at 1281 Gruene Rd., and the John T. Floore Country Store , about 30 minutes northwest of town in Helotes at 14492 Old Bandera Rd. Cowboy boots still stomp weathered wood floors at the former, the state's oldest dance hall, while at the latter, a traditional Texas honky-tonk opened in 1942, audiences have swooned over the likes of Patsy Cline, Willie Nelson and Elvis Presley. Phone (830) 606-1281 for Gruene Hall or (210) 695-8827 for the John T. Floore Country Store.