San Diego Sports and RecreationSan Diego's spectator sports are many and varied. Outdoor sports draw nearly as many visitors to the city as its other attractions. Petco Park, located downtown at 100 Park Blvd., is home to the San Diego Padres and Pechanga Arena San Diego, 3500 Sports Arena Blvd. in the Point Loma neighborhood, plays host to special sports events.
Because of its mild climate, San Diego also is a destination for year-round recreation. The various Community Park and Recreation Divisions can provide more information: Community Parks II (which covers the Inland Division), (619) 525-8222; Community Parks I (which covers community parks and recreation centers), (619) 235-1103; and Developed Regional Parks (which covers coastal beaches and regional parks), (619) 235-1169.
Baseball Win or lose, the San Diego Padres can boast one of the most attractive settings of any Major League Baseball stadium—steps from the waterfront amid the always-popular Gaslamp Quarter in downtown San Diego, where Petco Park opened in 2004. Inside the ballpark, you'll find a wide variety of places to eat and drink. The Padres play April through September; phone (619) 795-5000.
Football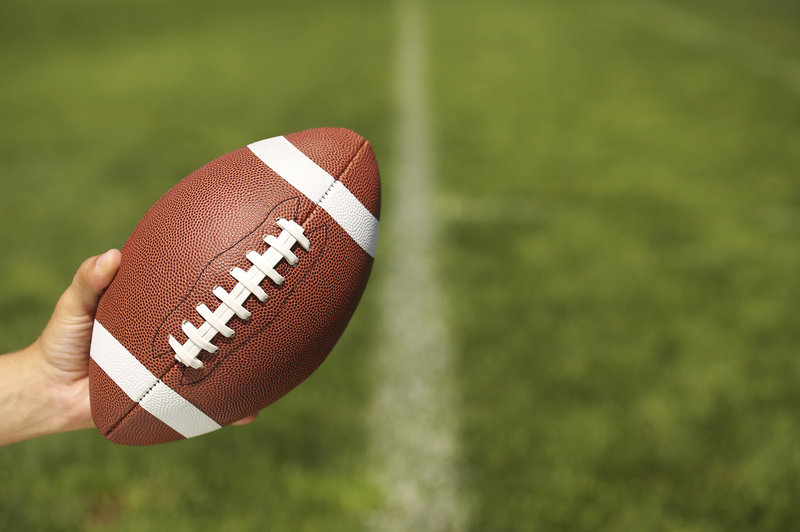 Gizelka/iStockphoto.com
College football fans support the San Diego State University Aztecs, who compete in the NCAA Division I Mountain West Conference. The Aztecs play at Aztec Stadium, located at 9449 Friars Rd. in Mission Valley, in the fall. Phone (877) 737-8039 for Aztecs ticket information.
Horse RacingFounded by Bing Crosby and Pat O'Brien in 1937, Del Mar Thoroughbred Club, 20 miles north of town, is a great place to enjoy a horse race. The nation's top jockeys and steeds travel to visit this palatial facility at the Del Mar fairgrounds attracts the nation's top jockeys and steeds. The racing season is July through September. Satellite wagering is available in the off-season. Phone (858) 755-1141 for information or (858) 792-4242 for tickets.
Note: Policies concerning admittance of children to pari-mutuel betting facilities vary. Phone for information.
Bicycling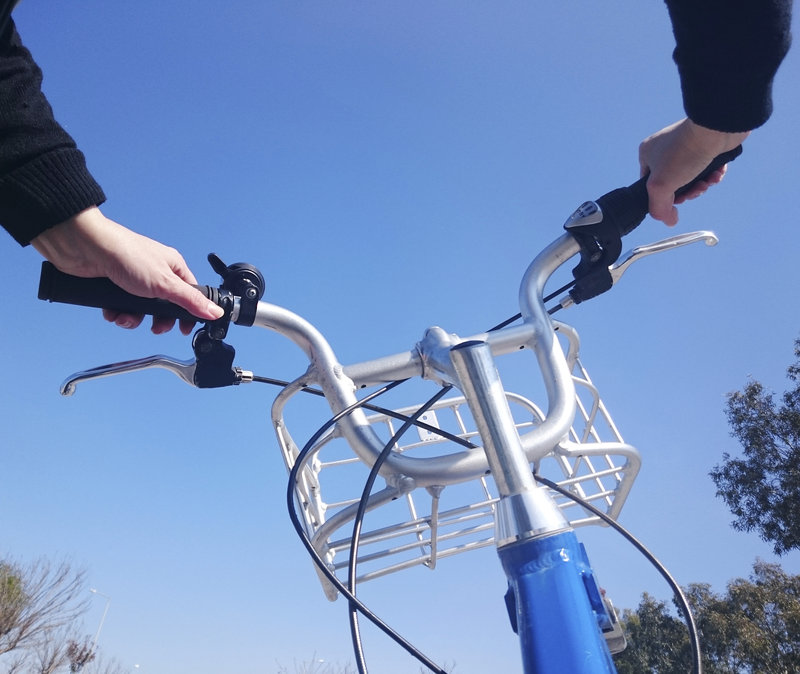 123ducu/iStockphoto.com
One of the fun things to do during your visit is a tour of this sunshine city on a bicycle. There are several marked bike routes and numerous rental shops. San Diego fosters bicycling with safe, marked bicycle lanes. Many share the county's roadways; a particular favorite is the Pacific Highway (S21) between La Jolla and Oceanside.
Coronado's wide streets also are ideal for bicyclists. Holland's Bicycles offers rentals at Coronado's Ferry Landing Marketplace; phone (619) 435-7180. Bicycles can accompany passengers on the San Diego-Coronado Ferry. Mission Bay Park is a bicyclist's haven. Visitors can rent bikes from Cheap Rentals at 3689 Mission Blvd. on Mission Beach; phone (858) 488-9070.
FishingAnglers can enjoy many varieties of the sport: deep-sea, surf, pier, bay, shell and freshwater. Bottom-feeding fish are attracted by offshore kelp beds, and nearby Mexican waters contain barracuda, bass, bonito and yellowtail. Pier fishing does not require a license; try your luck from the public piers at Shelter Island, Ocean Beach and Imperial Beach. For a more extensive trip, fishing charters depart from Point Loma and Quivira Basin at Mission Bay Park.
Golf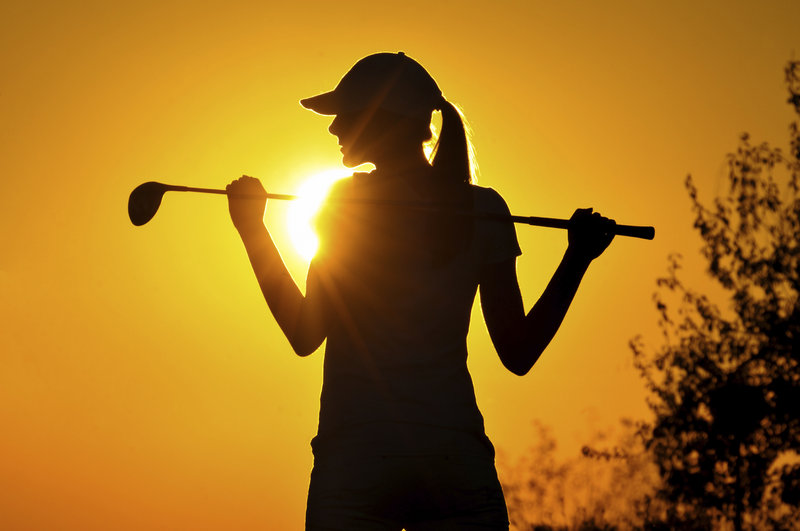 iStockphoto.com/zorandimzr
Few cities can match San Diego's near-ideal conditions for golf. Rain seldom interferes, and mild temperatures promote year-round playing. Courses in San Diego County number more than 90, ranging from seaside to desert locations. Mission Bay Golf Course is lighted for evening play. Advanced reservations are a good idea.
The following courses offer at least 18 holes and are open to the public all year: Balboa Park Municipal Golf Course, 2600 Golf Course Dr., (619) 235-1184; Boulder Oaks Golf Club, 10333 Meadow Glen Way E. in Escondido, (760) 749-1620; Castle Creek Country Club, 8797 Circle R Dr. in Escondido, (760) 749-2422; Coronado Municipal Golf Course, 2000 Visalia Row in Coronado, (619) 522-6590; Eagle Crest Golf Club, 2492 Old Ranch Rd. in Escondido, (760) 737-9762; Eastlake Country Club, 2375 Clubhouse Dr. in Chula Vista, (619) 482-5757; Mission Bay Golf Course and Practice Center, 2702 N. Mission Bay Dr., (858) 581-7880; Mission Trails Golf Course, 7380 Golfcrest Pl., (619) 460-5400; and Torrey Pines Municipal Golf Course, 11480 N. Torrey Pines Rd. in La Jolla, (858) 552-1662.
HikingHikers take advantage of the varied terrain north and east of the city. The hiking trails at Torrey Pines State Natural Reserve, just north of La Jolla, have ocean views. Mission Trails Regional Park, 8 miles northeast of downtown at 1 Father Junípero Serra Tr., covers nearly 7,220 acres of rugged hills and valleys. The visitor and interpretive center, (619) 668-3281, contains exhibits that relate to the park's flora, fauna and history. Free hiking trail maps also are available. The visitor center is open daily 9-5; closed Jan. 1, Thanksgiving and Christmas.
Horseback RidingClubs offer horse rentals and riding facilities, and there are several horse rental agencies throughout the area. Within the Otay Sweetwater Wildlife Refuge, Iron Oak Canyon Ranch, 12310 Campo Rd. in Spring Valley, boasts thousands of acres of open space crisscrossed with riding trails; phone (619) 670-1861.
Sweetwater Summit Regional Park, south of San Diego and east of the town of Bonita, has about 70 acres for equestrian campers; day-use corrals are available as well. Miles of trails follow the Sweetwater River and Reservoir; phone (619) 472-7572. Meanwhile, Border Field State Park, bounded by the Mexican border on the south and Pacific Ocean on the west, has the only beach in Southern California where horseback riding is allowed; phone (619) 575-3613.
Jogging and Walking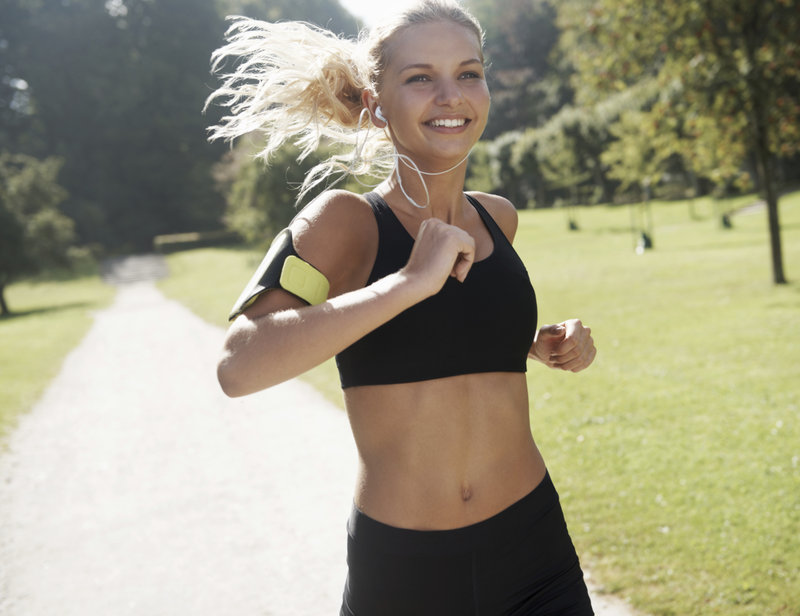 iStockphoto.com/GlobalStock
Mission Bay Park is perhaps the destination for joggers. Other fun places to go are the trails winding through Balboa Park, and along the Embarcadero downtown.
KayakingFor those who just cannot make up their minds about what to do, Hike Bike Kayak , 2222 Avenida del la Playa in La Jolla, offers many choices of day-long activities; phone (858) 551-9510.
Tennis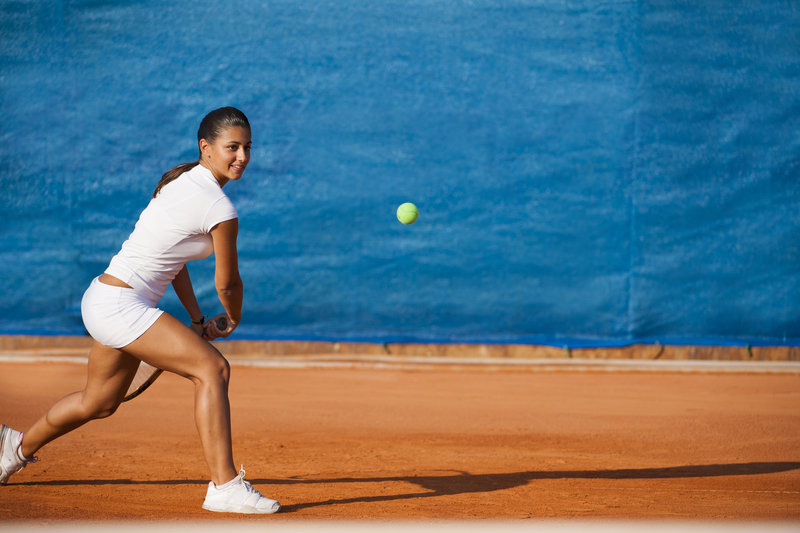 technotr/iStockphoto.com
Although many tennis courts throughout the San Diego area are at private clubs or hotel complexes, there are some convenient public facilities, some located in the major tourist areas. The La Jolla Tennis Club, 7632 Draper Ave. at the La Jolla Recreation Center in La Jolla, offers nine free courts (five are lighted); phone (858) 454-4434. The Balboa Tennis Club at the Morley Field Sports Complex in Balboa Park makes its 25 courts available to nonmembers for a nominal fee; phone (619) 295-9278. There also are public courts at Mission Bay Park, Point Loma Park and at Coronado's city parks.
Water Sports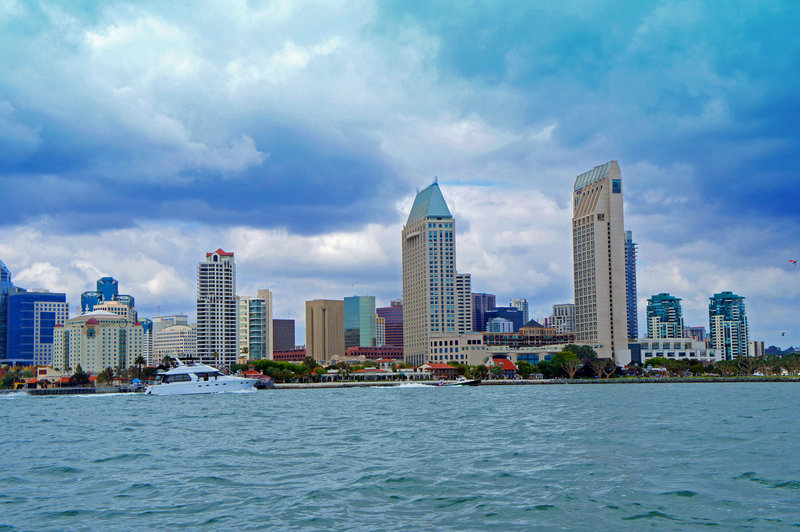 AAA/Photo submitted by Maria White
Miles of shoreline and two large, protected bays provide ideal settings for all types of water sports. Swimming opportunities include the ocean, Mission Bay and public pools. Ocean swimming is best June through September. The more popular beaches have lifeguards on duty daily.
Boating is a favorite pastime; hundreds of pleasure boats dot the ocean and bays daily. The major boating centers are Shelter and Harbor islands, Glorietta Bay and Mission Bay marinas. Rental and launching facilities for paddle and fishing boats, sailboats and powerboats are available at these areas.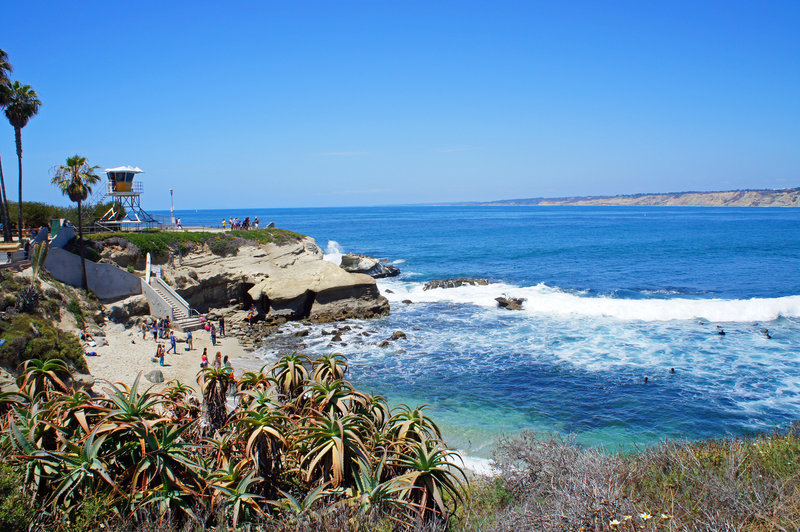 AAA/Photo submitted by Maria White
Scuba divers favor La Jolla Cove and San Diego-La Jolla Underwater Park. For a recorded update about weather and diving conditions phone (619) 221-8824. To arrange a boat excursion try Ocean Enterprises; phone (858) 565-6054.
Surfing is an all-year activity, but wet suits are advised during all but the summer months. Among the popular surfing beaches are Imperial Beach, Mission Beach, Ocean Beach, Pacific Beach Park, Sunset Cliffs, Tourmaline Surfing Park and Windansea Park. Several more fine breaks dot the county coastline north of San Diego all the way to Oceanside.
Water skiing conditions are excellent on the calm waters of the bays. San Diego Bay has restricted areas due to naval and commercial traffic, but water skiing is permitted within Glorietta Bay. Skiing is permitted in certain sections of Mission Bay from dawn to dusk.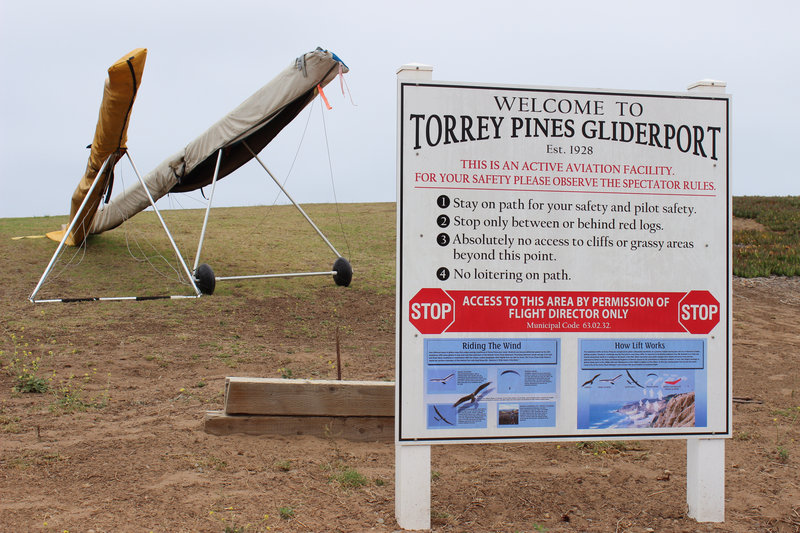 AAA/Julie Ouellette
In addition to playing on and in the water, San Diegans also soar above it. Near Torrey Pines State Natural Reserve is the Torrey Pines Gliderport, (858) 452-9858, at 2800 Torrey Pines Scenic Dr. (Note: The gliderport is not accessible from the entrance to the reserve.) Here paragliders and a few hang gliders patiently wait for just the right gust of wind to send them sailing over the Pacific. On favorable weather days the cliff tops are lined with gliders sporting their colorful paraphernalia, and the view of the aerial acrobatics is superb.