Best Attractions in San FranciscoIn a city with dozens of attractions, you may have trouble deciding where to spend your time. Here are the highlights for this destination, as chosen by AAA editors. GEMs are "Great Experiences for Members."
By Greg Weekes
San Francisco sits on a peninsula, bounded on the west by the Pacific Ocean and on the east by San Francisco Bay. At the northern tip is the Golden Gate Bridge , the instantly identifiable landmark that is not only an iconic visual symbol of the city but a vital transportation link that connects it to Marin County and points north. For an up-close view of this AAA GEM attraction's mighty suspension span—not to mention dizzying views of San Francisco Bay and the Marin headlands—take a windy walk (1.7 miles one way) along the pedestrian sidewalk.
Parks and Recreation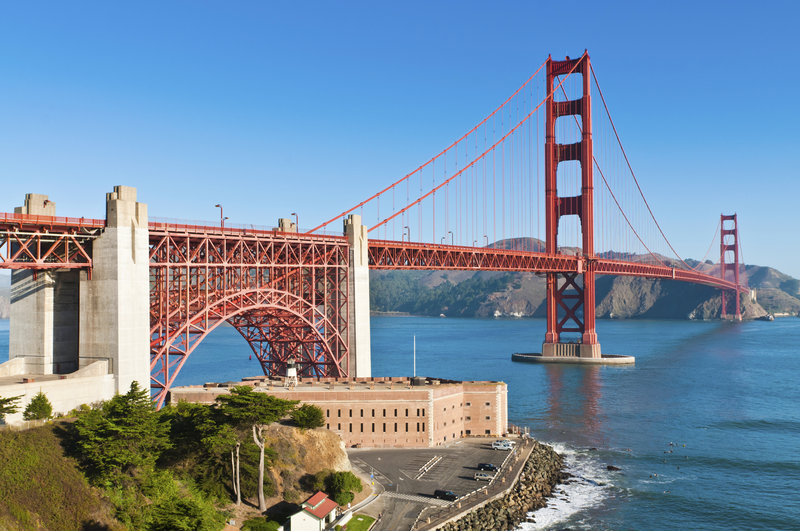 fotoVoyager/iStockphoto.com
Golden Gate National Recreation Area , one of the largest urban parks in the world, encompasses 59 miles of bay and ocean shoreline at both ends of the Golden Gate Bridge. Noted for expansive scenic vistas, it encompasses major tourist destinations like Alcatraz Island and Muir Woods National Monument as well as such city locations as Crissy Field, extremely popular with joggers, kite fliers and sightseers.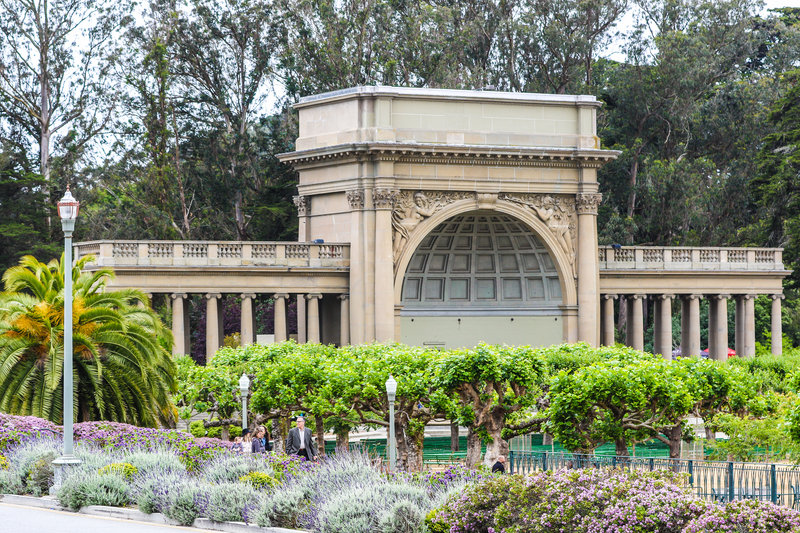 AAA/Thuyvi Gates
On any sunny afternoon, Golden Gate Park is one of the most popular places in San Francisco. This GEM has it all: botanical gardens, museums, sports fields, playgrounds—even a buffalo enclosure and a fishing pond. A verdant green rectangle stretching 3 miles from Stanyan Street west to the Great Highway, the park covers just over a thousand acres. If you're looking for things to do this weekend, grab a few friends and spend a Saturday in the park.
A Dutch windmill stands at the northeastern corner; the white, Victorian-style The Conservatory of Flowers , an enclosed, humid jungle of tropicals, aquatic plants and delicate orchids, is located near the eastern end. In between are shady wooded areas, grassy meadows and man-made Stow Lake. The entire park is a quiet, peaceful oasis of exotic greenery, the legacy of Scottish landscaper John McLaren.
Nature Like You've Never Seen It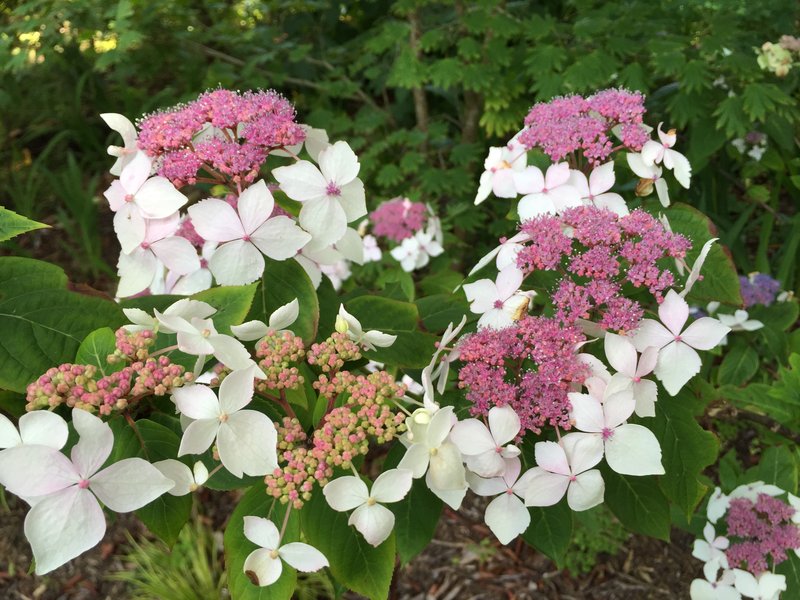 AAA/Greg Weekes
Otherworldly plants from Chile, Australia, New Zealand and South Africa make the 55-acre San Francisco Botanical Garden at Strybing Arboretum an unforgettable walk. The Japanese Tea Garden , developed for the 1894 World's Fair, is a lovely, precisely landscaped haven at any time, but especially so when cherry blossoms bloom in the spring.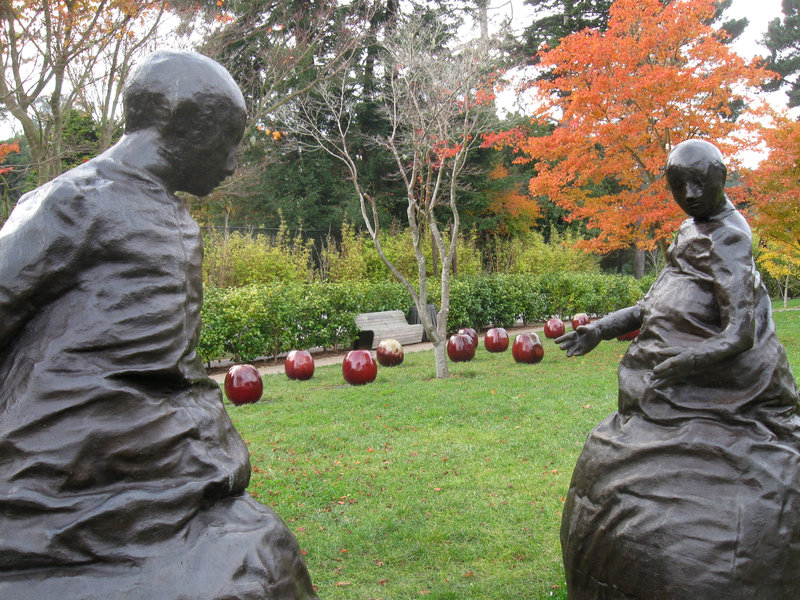 AAA
On rainy days, Golden Gate Park offers two outstanding museums. The burnished copper facade of the de Young Museum , a AAA GEM attraction, has an outstanding collection of American paintings and regularly presents notable traveling exhibitions. An indoor observation room on the ninth floor of the Hamon Tower has floor-to-ceiling windows offering fantastic 360-degree views of the surrounding neighborhoods—and you can take the elevator to the top without paying the museum admission if you choose.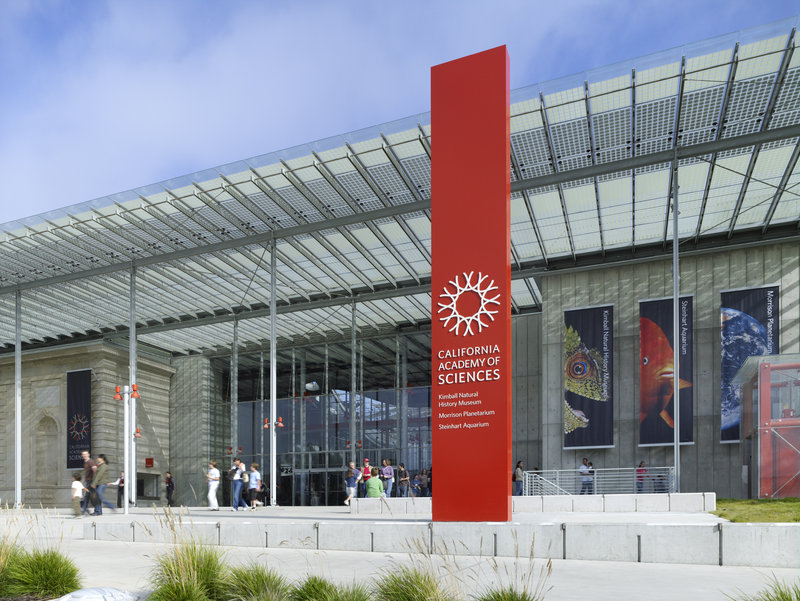 The California Academy of Sciences/Tim Griffith
Another GEM, The California Academy of Sciences , is noted for such sustainable architectural features as recycled steel construction and a living green roof. The Steinhart Aquarium and the all-digital Morrison Planetarium are both state of the art, while the domed, four-story Osher Rainforest replicates a tropical forest environment right down to the steamy humidity.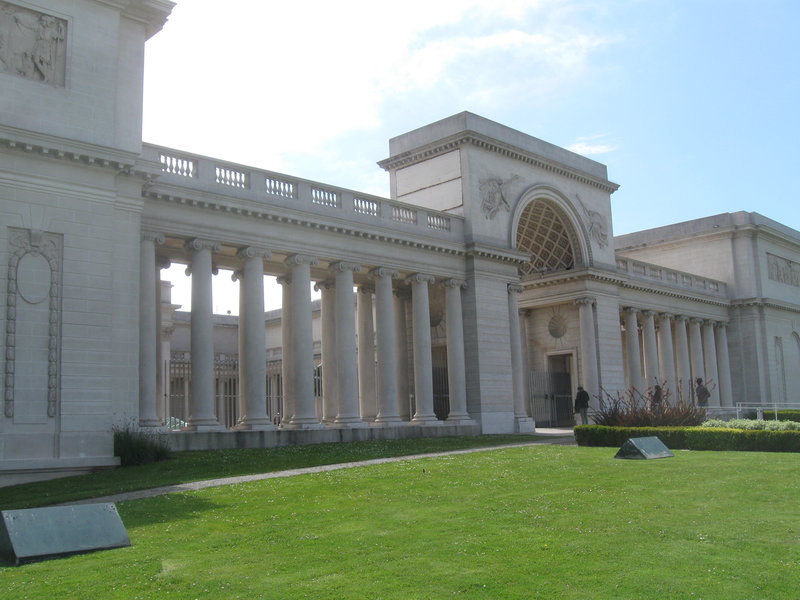 AAA/Greg Weekes
Nearby Lincoln Park is the location of another GEM attraction, the Legion of Honor . This Beaux Arts building is modeled after the 18th-century Palais de la Légion d'Honneur and was built to honor Californians who died in France during World War I. Standing in the museum courtyard is a cast of Rodin's famous statue the "Thinker"; inside is a notable collection of sculptures, paintings, prints and decorative art objects.
Discover Hidden Corners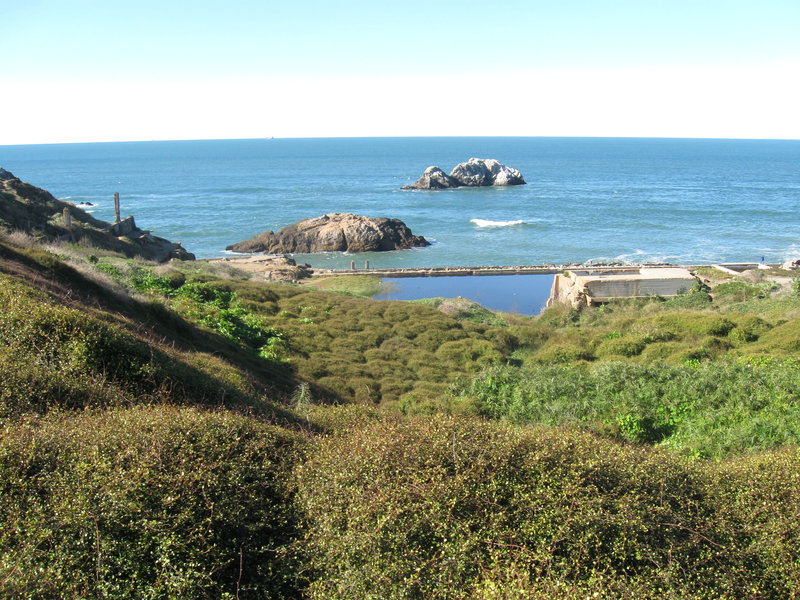 AAA
A little patch of wilderness at San Francisco's western edge and standing off the beaten path of most vacation packages, Lands End is all the more special for being part of a city notable for its dense urbanity. The California Coastal Trail, running the length of Lands End, makes for a wonderful hike along a wooded path high above the crashing waves and rocky shoreline. Then explore the Sutro Baths , the ruins of a lavish former bathing resort that burned to the ground in 1966 as it was in the process of being demolished.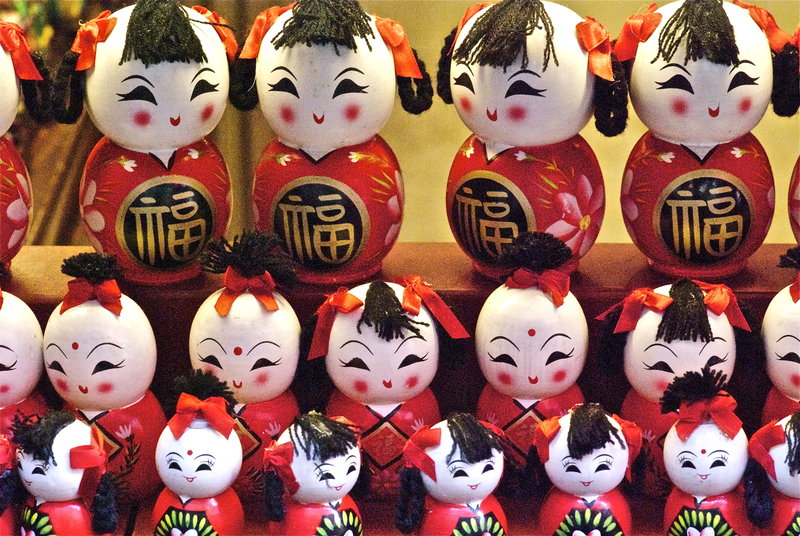 AAA/Thuyvi Gates
Bounded roughly by Kearny, Powell, Bush and Vallejo streets, Chinatown should be at the top of the list for first-time San Francisco visitors. This AAA GEM is part tourist destination, part workaday neighborhood, and one of the best places to find new places to eat. The ornamental gate arching over Grant Avenue at Bush Street is Chinatown's ceremonial entryway. Souvenir shops line Grant Avenue; Stockton Street, one block west, is a cacophony of bustling produce, meat and fish markets. For sensory overload hit Stockton Street on a Saturday morning, when Chinatown residents do their shopping.
A spectacular collection of Asian art spanning 6,000 years is housed at the Asian Art Museum of San Francisco , a AAA GEM. Here are exquisite Persian ceramics, Cambodian deities, Indian temple reliefs, Thai daggers, Japanese textiles, Tibetan scrolls and one of the oldest Chinese Buddhas in the world. Don't miss the elephant throne, or howdah, an extravagantly decorated conveyance that once bore members of Indian royalty.
Get to Know San Francisco's Art Scene
The San Francisco Museum of Modern Art (SFMOMA) exhibits a who's who of masters like Diego Rivera, Alfred Stiegitz, Andy Warhol and Richard Serra. The museum reopened in May 2016 following a major renovation and expansion project. The new public spaces on the first and second floors not only display art installations but are free to visitors.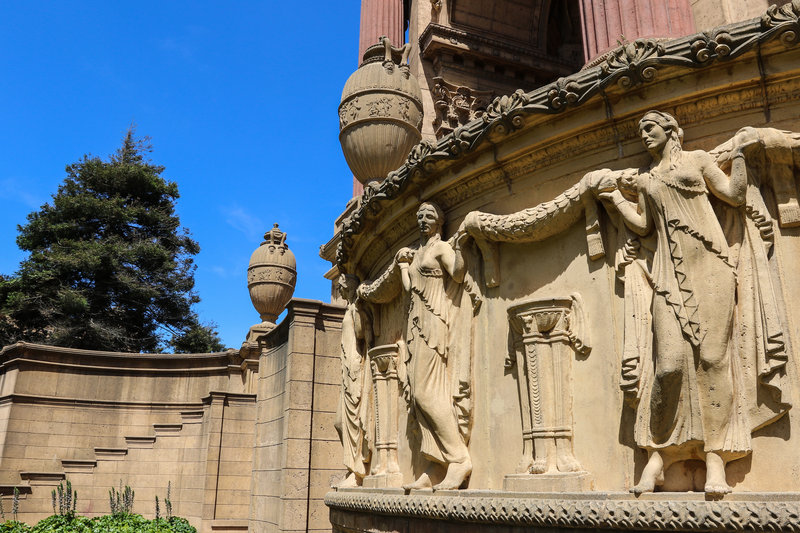 AAA/Thuyvi Gates
In contrast to this modernistic landmark, the Palace of Fine Arts resembles a Roman ruin. The classical rotunda, built as the entrance to the 1915 Panama-Pacific Exposition, was meant to last only a year, but San Franciscans loved it so much they made sure it escaped the wrecking ball. A landscaped lagoon borders this palatial-looking structure; it's a serene place to take an early morning walk.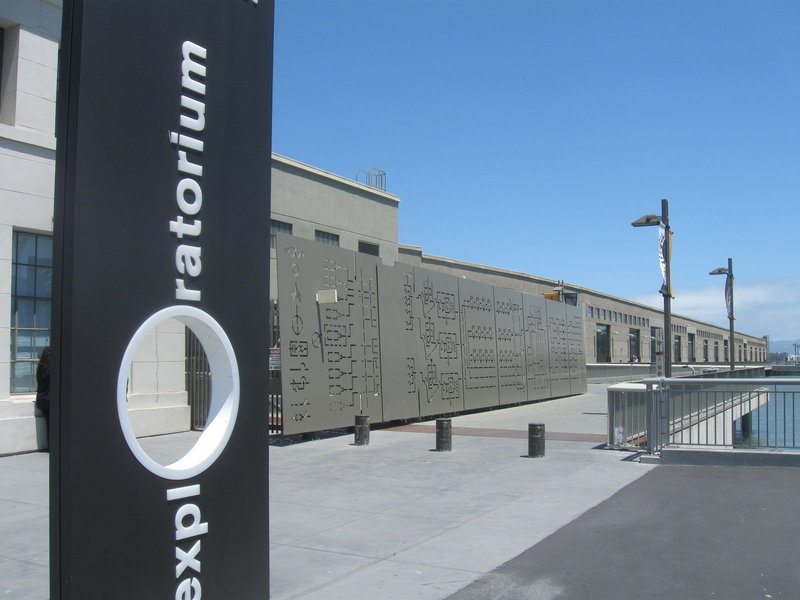 AAA/Greg Weekes
The palace was long home to the Exploratorium , a AAA GEM devoted to "science, art and human perception," before the museum relocated to Pier 15 on The Embarcadero. Visitors of all ages will get a kick out of the interactive exhibits, which are meant to stimulate your thinking cap.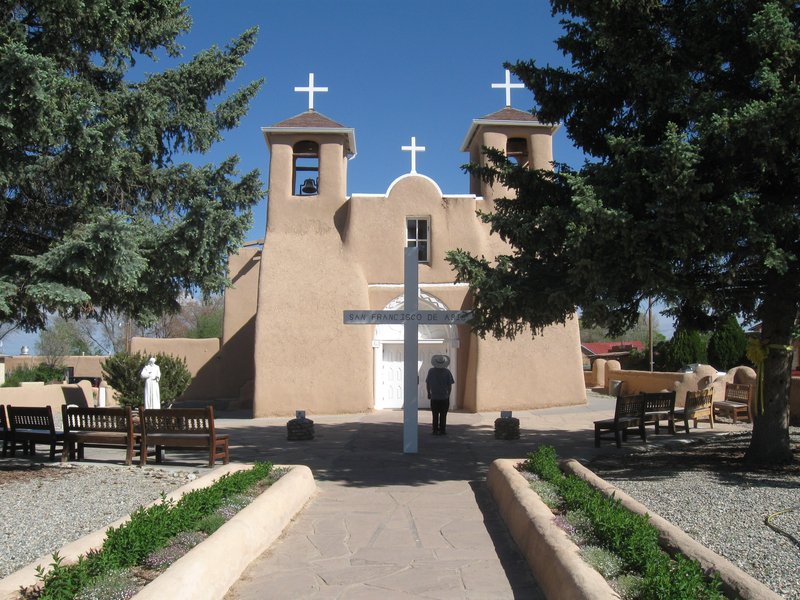 AAA/Greg Weekes
The Mission San Francisco de Asís is one of the city's oldest buildings; it still retains the rawhide lashings used by Spanish missionaries to secure redwood timbers. This GEM attraction, popularly known as Mission Dolores, withstood the 1906 earthquake while newer buildings fell. The adjacent church is a striking counterpoint to the simple mission, its lovely interior illuminated by stained-glass windows. The cool, leafy mission cemetery, protected by thick stone walls, offers a quiet haven for personal reflection.
AAA/Greg Weekes
San Francisco is chock-full of street art, and it's on particularly vibrant display in the Mission. Balmy Alley is one of the best places in the city to see a concentration of cool murals. Local artists use the alley's walls, fences and garage doors as a canvas, with the subject matter ranging from politics to cultural pride to pop culture icons (like a crotch-grabbing Michael Jackson), most of the designs executed in rainbow colors.
Favorite Local Restaurants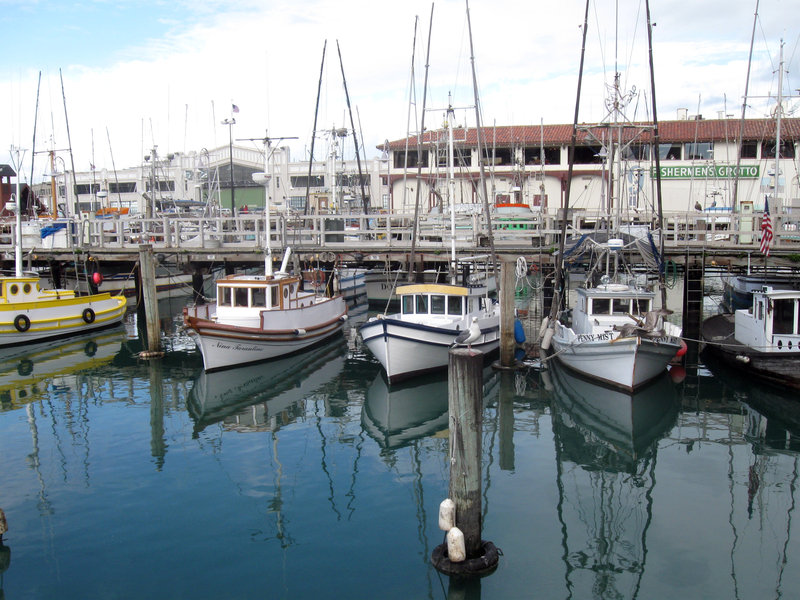 AAA
Sooner or later every tourist makes the pilgrimage to Fisherman's Wharf . San Francisco's northern waterfront bustles with sightseers and souvenir hunters. Adding to the fun are the gregarious sea lions that make seasonal appearances flopping on and off the floating docks at Pier 39 .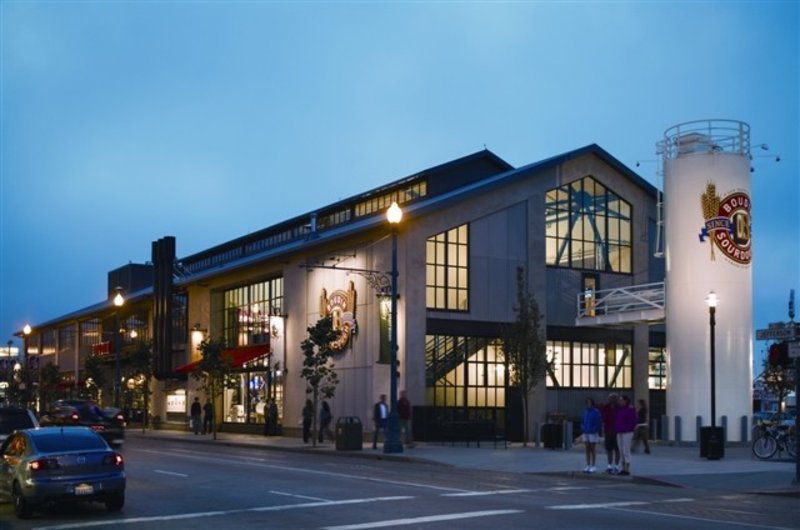 Boudin Bakery
Among the attractions in the vicinity are Ripley's Believe it or Not! , the Aquarium of the Bay and Boudin at the Wharf: Museum & Bakery Tour , where you can sample clam chowder in a sourdough bread bowl, a San Francisco culinary creation. Pose with historical notables like Janis Joplin, Al Capone and Harvey Milk at Madame Tussauds San Francisco .
Inside the Walls of Alcatraz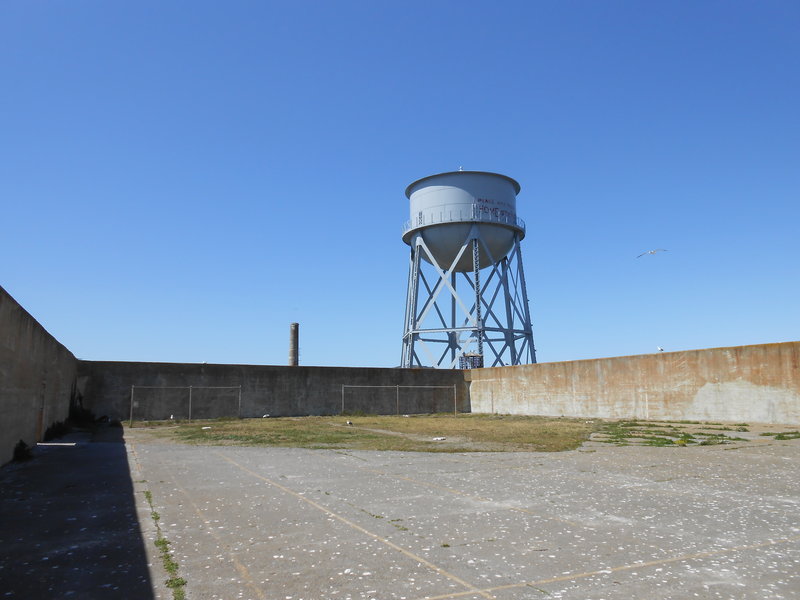 AAA/Inspector 76
Visit San Francisco Maritime National Historical Park for a look at historic ships docked at the Hyde Street Pier. Alcatraz Cruises ferries depart from Pier 33 for Alcatraz Island and the former federal penitentiary that sits atop this lonely rock about a mile offshore. There were 36 escape attempts between 1934 and 1963, the year the penitentiary was closed, but none of the escapees made it to freedom, and many of them died in the attempt. This AAA GEM is a tourist must-do.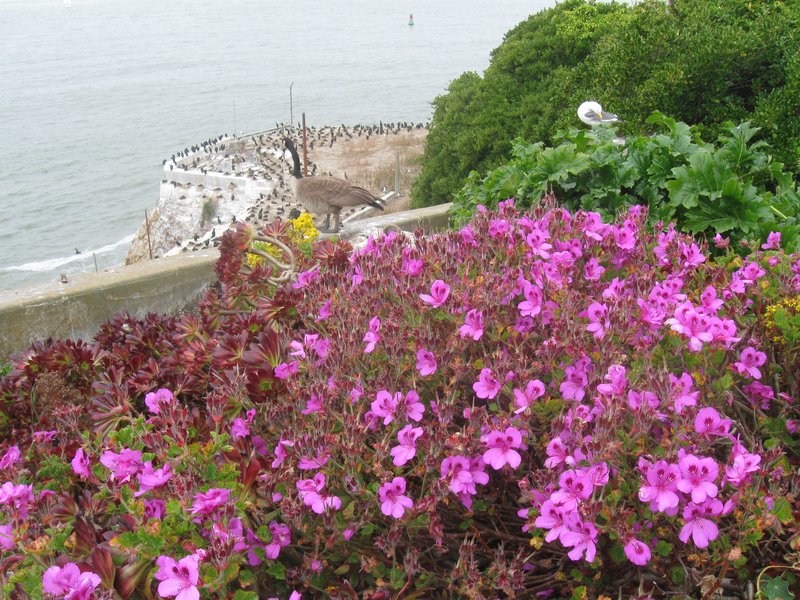 AAA/Greg Weekes
In stark contrast to the prison cells are The Gardens of Alcatraz , created by the families of corrections officers and now maintained by a corps of volunteers. Succulents and flowering plants adapted to the island's harsh natural environment grow among the crumbling buildings. National park rangers lead guided tours of "The Rock," or you can explore it on your own. Ferry excursions fill up quickly during the summer months, so reservations should be made well in advance.
Cable Cars and Noteworthy Sites
If you've ever ridden a San Fran cable car (and who hasn't?), the Cable Car Museum and Powerhouse Viewing Gallery is worth a visit. Displays at the Washington-Mason Powerhouse include the first cable car, built in 1873. In an underground gallery you can observe the intricate network of chains and pulleys that guide the cars from beneath the street.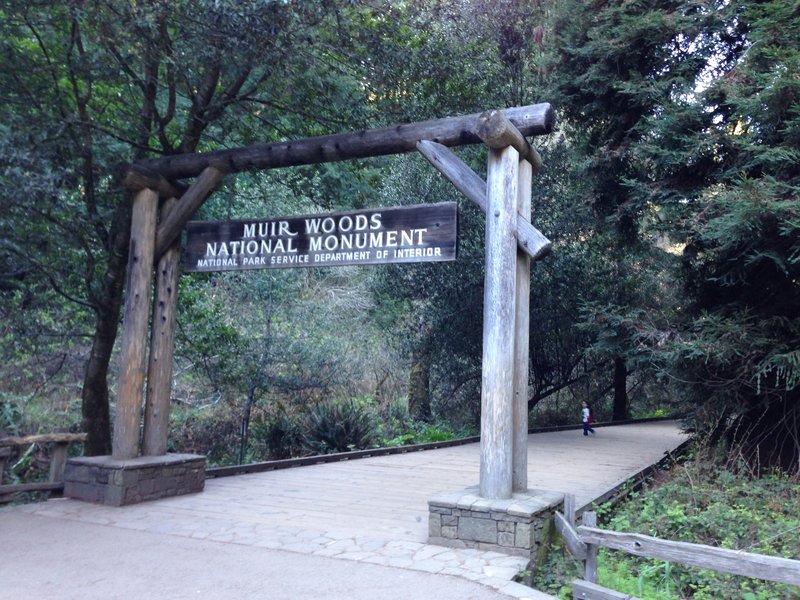 AAA
If there's any time left to explore beyond the city limits, one noteworthy destination is Muir Woods National Monument , on the southwestern slope of Mount Tamalpais. The drive north from the Golden Gate Bridge on SR 1 is formidably twisting but grandly scenic, and the romantic views are amazing if you're looking for things for couples to do; if you're not up to maneuvering the road's serpentine curves, take advantage of one of the many sightseeing tour companies that offer excursions to this AAA GEM.
Muir Woods preserves and protects one of California's last old-growth stands of coast redwoods. These ancient trees can grow more than 250 feet tall, have trunks up to 15 feet in diameter and live for hundreds of years. A paved walking trail leads from the visitor center to the aptly named Cathedral Grove, a majestic concentration of towering redwoods.
Traffic bound for Muir Woods can be heavy on weekends, so plan accordingly if you're driving. Continue north on SR 1 to reach the pristine beaches, grassy dunes and numerous hiking trails at spectacular Point Reyes National Seashore .
See all the AAA recommended attractions for this destination.