San Francisco Nightlife Diversity is what this city is all about. The raucous forty-niners knew how to live it up way back when, and that good-time tradition continues. Cool blues, chill jazz, frenetic rock, classy cocktail lounges, bars with history, views with your booze (or some combination thereof)—San Francisco won't disappoint.
Destination Bars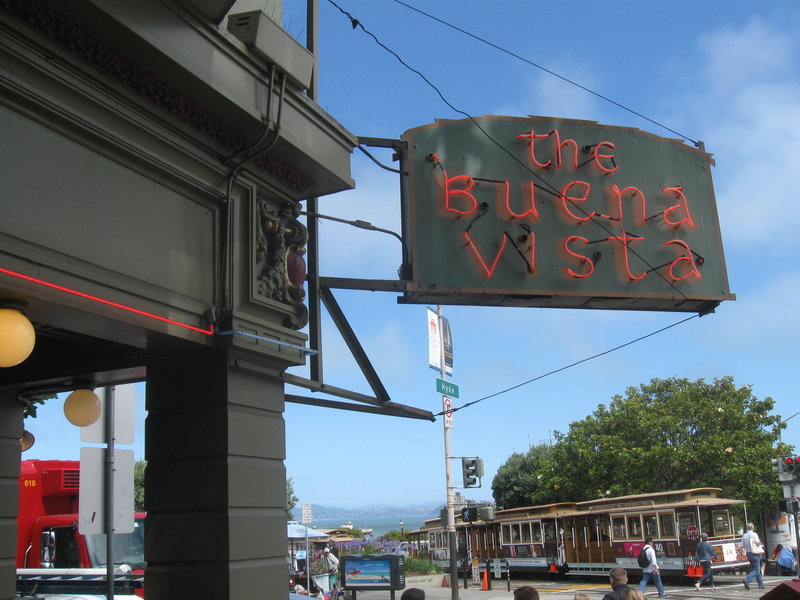 AAA/Greg Weekes
The perfect spot on a cool San Francisco night might just be the Buena Vista Cafe, near Ghirardelli Square and the cable car turnaround at 2765 Hyde St., where you can warm up with an Irish coffee. Legend has it that this is the birthplace of that whiskey-infused cup of joe, but in actuality it's the first place the drink was served in the United States. (in 1952, to be exact). Grab a seat and warm the cockles of your heart after a busy day of sightseeing. Phone (415) 474-5044.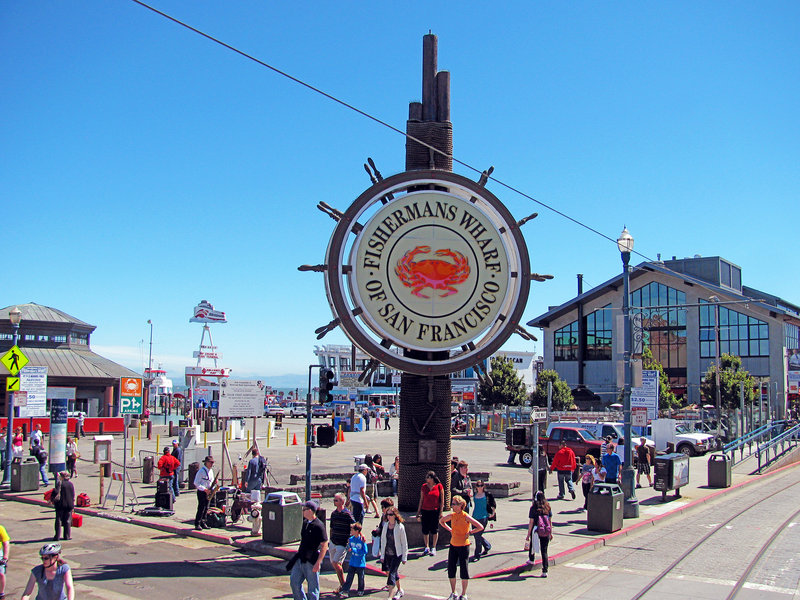 MCV
The Gold Dust Lounge (165 Jefferson St.), a longtime Union Square bar, relocated to Fisherman's Wharf in 2013. This space is much larger but retains such signature features as the massive chandeliers and a pressed-tin ceiling complete with cherubs. It's one of San Francisco's fun places to go at happy hour. Phone (415) 397-1695.
In addition to being known as San Francisco's "Little Italy," North Beach is also where you'll find some of the city's most popular late-night hangouts. This is where the beat generation poets caroused in the 1950s, and two bars still recall that era.
Lawrence Ferlinghetti (former owner of the famed City Lights Bookstore), Allen Ginsberg and Jack Kerouac were regulars at Vesuvio Cafe (255 Columbus Ave., just off tiny Jack Kerouac Alley). From the San Fran memorabilia (loads of historic photos) to absinthe on the drinks menu, this place oozes hipster cred. It's cramped and can get crowded; try and snag one of the tiny tables on the second floor.
In an alley just across Columbus at 12 Saroyan Pl. is Spec's Twelve Adler Museum Cafe (Spec's for short), where irreverent cartoons and bizarre antiques cover the walls, and the beers come with crackers and a hunk of cheese to nibble on. Both bars attract a mixed clientele that enjoys reliving a bit of the past. Phone (415) 362-3370 for Vesuvio or (415) 421-4112 for Spec's.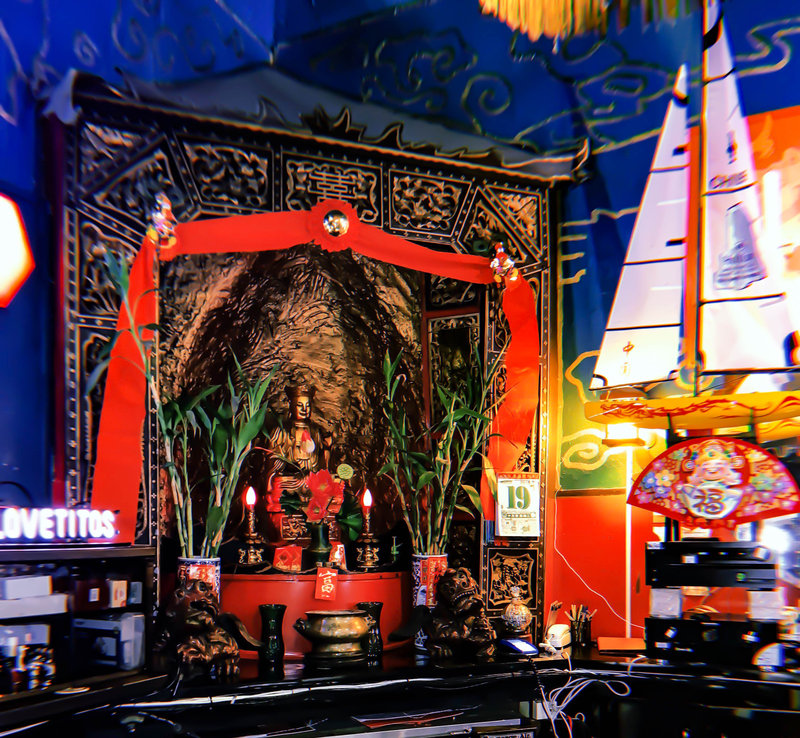 Courtesy of Li Po Cocktail Lounge
Hipsters love Chinatown's Li Po Cocktail Lounge (916 Grant Ave.)—but don't let that stop you from taking a look around. There's more than a little bit of David Lynch atmosphere going on in this dive bar's dark, red back room, with its parade of interesting characters. The signature drink here is a mai tai; if you want something more potent, the Chinese whiskey packs a wallop. Phone (415) 982-0072.
Another no-frills Chinatown joint is Red's Place (672 Jackson St.). It's got friendly bartenders, draws a mix of locals and out-of-towners, and features a wide selection of bottled beers plus Chinese pop tunes on the jukebox. Regulars engage in fervent dice games; ask the bartender to teach you how to play liar's dice. Phone (415) 956-4490.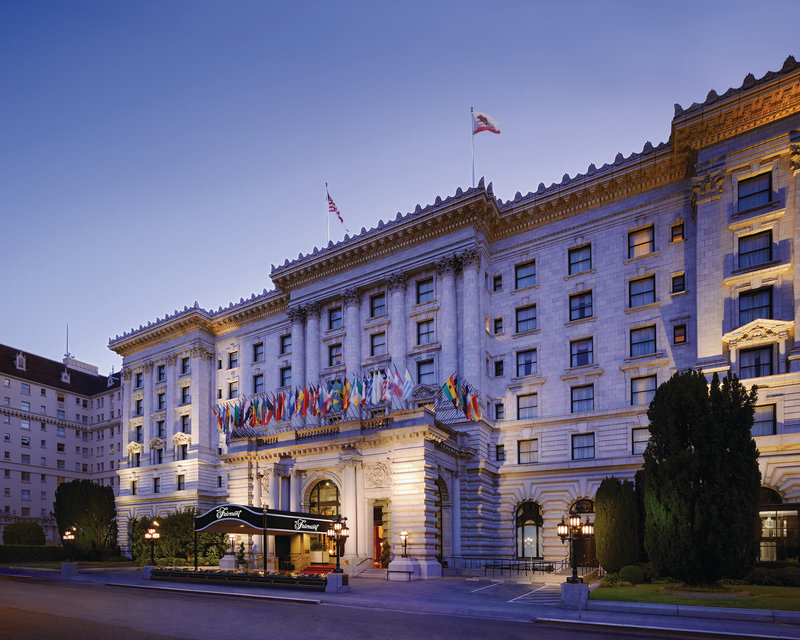 Courtesy of The Fairmont Hotel
Climb to the top of ritzy Nob Hill and The Fairmont San Francisco, then take the elevator downstairs to the Tonga Room & Hurricane Bar . It's tiki kitsch elevated to an art form, from the palm trees, thatched huts and a lagoon with a floating ship (doubling as a bandstand) to the thunderstorm that arrives on cue every 20 minutes. They make a mean mai tai—and yes, your drink comes in a coconut complete with paper umbrella. There's an Asian-inspired buffet on select weekdays during happy hour, and dancing begins at 8 p.m. Phone (415) 772-5278.
If you find yourself in Pacific Heights following an afternoon of shopping and are wondering what to do next—or you're looking for a place to kick-start the evening—sidle on in to Harry's Bar (2020 Fillmore St.). The ambience is casual but not grungy, and the crowd is mostly local residents and young professionals unwinding after a tough day at the office. Phone (415) 921-1000.
The Marina Lounge (2138 Chestnut St.) has been around for decades. There's no pretense here—decent beers on tap, a jukebox heavy on classic rock and '80s hits, a pool table, a couple of old-school video games and a distinct absence of yuppie types. In the Lower Haight, Toronado (547 Haight St.) has plenty of space for locals and tourists to hang while watching playoff games or knocking back brews. Their craft beer selection is notable. Phone (415) 922-1475 for the Marina Lounge, (415) 863-2276 for Toronado.
If you're looking for fun things to do with friends, the Castro is full of casual, friendly hangouts. Although it's a restaurant, Cafe Flore also has a full-service bar. The location—at the high-visibility corner of Market and Noe streets—makes this a prime spot to see and be seen. Go for one of the happy hour drink specials and sit outside for the best view of the always-entertaining street parade. The place is packed on warm evenings (or at least what passes for a warm evening in San Francisco), but even if the weather's chilly there are heat lamps and twinkling lights to keep the mood festive. Phone (415) 621-8579.
You won't encounter a lot of attitude at Midnight Sun (4067 18th St.). Convivial crowds gather at this small, laid-back bar for the 2-for-1 drink specials while watching music videos and "RuPaul's Drag Race" on big TV screens. Twin Peaks Tavern (across from the Castro Muni station), referred to as the "Glass Coffin" for its big windows and more mature clientele, is more amenable to conversation than most other Castro bars. Next door is Hot Cookie, highly regarded for fresh-baked treats. Phone (415) 861-4186 for Midnight Sun or (415) 864-9470 for Twin Peaks Tavern.
Cocktail LoungesAmong the many things for couples to do, a popular choice is Indulging yourselves with cocktails at Top of the Mark , the classy lounge at the top of the InterContinental Mark Hopkins San Francisco that has been a Nob Hill landmark since 1939. The room isn't small but still feels intimate and cozy. Live music (mostly jazz) often enhances the mood, and movie screenings are offered on Tuesday nights in summer. Request a seat along the wall of windows for breathtaking views. Arrive with someone special at twilight, then watch the sun set and city lights come twinkling on for a truly magical experience. Phone (415) 392-3434.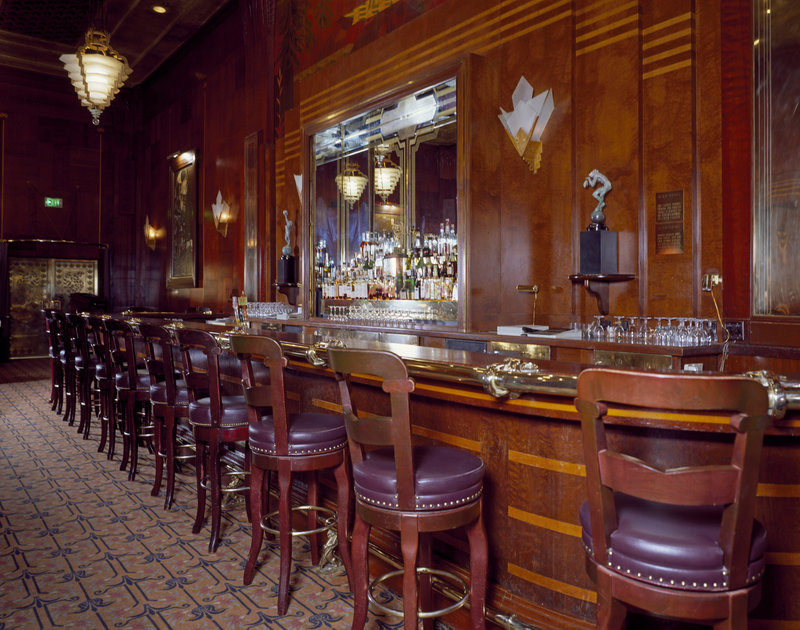 Courtesy of Wikimedia Commons
Cool, sleek and fashionable defines the Redwood Room in the Clift Hotel at Union Square (495 Geary St.). This modern lounge exudes panache, from its redwood paneling to the changing display of digital artwork. Phone (415) 929-2372.
The Starlight Room is a throwback to when a night on the town meant dressing up for an evening at a swanky hotel's top-floor lounge—in this case Union Square's Sir Francis Drake Hotel (450 Powell St.). Cocktails and hors d'oeuvres are served in an opulent setting complete with red velvet booths, silk draperies and imported chandeliers. The dance floor can get crowded on weekend evenings. Sunday afternoon shifts gears with the very popular "Sunday's a Drag" hosted by local celebrity and drag performer Donna Sachet; in addition to the show there's an all-you-can-eat buffet brunch. Phone (415) 395-8595.
Dance ClubsLocals and tourists looking for things to do this weekend can start at SoMa (South of Market Street) where the city's hippest clubs are concentrated. Two standbys are the DNA Lounge (375 11th St.) and 1015 Folsom (the name is the address). Both are invariably packed and loud. Depending on the night, DNA might feature DJ sets, name bands or the Hubba Hubba Revue, a burlesque and variety show. At Folsom, DJs whip the crowds into a frenzy with hip-hop and electronic jams. Phone (415) 626-1409 for DNA, (415) 991-1015 for Folsom.
111 Minna Gallery (Minna Street at 2nd Street) leads a double life—art gallery by day, special event/dance club at night. It's a large space with high ceilings, and there's edgy, thought-provoking art everywhere—on the walls, on the bar, on the DJ platforms. Monthly dance party events include "Back to the '90s vs. 2000s." Phone (415) 974-1719.
Mezzanine (444 Jessie St. at Mint Street) is a cavernous, brick-walled space with a booming sound system that showcases live and electronic music—everything from salsa to hip-hop to electro-funk disco. When bands aren't playing, hot DJs take over. Multimedia art and fashion shows are regularly scheduled; purchasing advance tickets for these events is strongly recommended. Phone (415) 625-8880.
Temple Nightclub (540 Howard St.) has two dance floors. The floor on the main level is more spacious than at many other clubs; the music is mostly house. Downstairs it's crowded and sweaty and the music is mostly hip-hop. Phone (415) 312-3668. Butter (354 11th St.) calls itself a "white trash bistro," a theme borne out by Miller High Life served in paper bags and trailers (including a vintage Winnebago) that are part of the décor. DJs favor songs from the '90s and early '00s. Phone (415) 863-5964.
Note: Parts of SoMa can be sketchy, particularly after dark. If you're going to hit the clubs, go with a group. And neither Union Square nor SoMa is parking friendly; take a cab or use public transportation.
Rock and Blues Clubs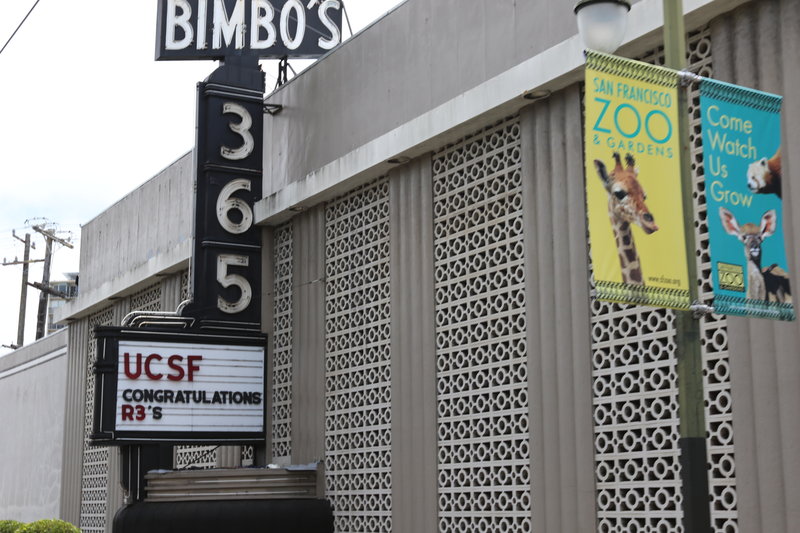 AAA/Thuyvi Gates
Complete your San Francisco vacation by visiting one of the cities many rock and blues clubs starting in the swanky and retro main room of Bimbo's 365 Club (1025 Columbus Ave.), a North Beach institution that's been in business since 1931. Tables and chairs in the red-accented room are arranged in a U-shape around a stand-or-dance area in front of the stage. The concert schedule is varied—rock bands, jazz artists, world music, stand-up comics—and plenty of big names appear. Arrive early if you want to snag a good table seat; phone (415) 474-0365.
Another San Francisco mainstay is the Boom Boom Room (1601 Fillmore St. at Geary). This was a blues spot in the 1930s, although nowadays you'll hear R&B, funk and soul as well. Check out the assemblage of old photos from past gigs on the club's walls. Legendary blues artist John Lee Hooker was affiliated with the Boom Boom Room in the late 1990s. Phone (415) 673-8000.
Former Steve Miller Band member Boz Scaggs opened Slim's (333 11th St.) back in the '80s, and it's one of the better places in town to see a rock band. Drink prices are reasonable and the sound system is decent. There's also a fair amount of street parking available in the vicinity, always a plus in this city. Phone (415) 255-0333.
Bottom of the Hill (1233 17th St.) is at the bottom of Potrero Hill. Pop, punk and noise bands, many local, play to young, enthusiastic crowds seven nights a week. The back patio is good for taking a break and chilling with friends. Go with a group, since the neighborhood tends to get a little sketchy late at night. Phone (415) 626-4455.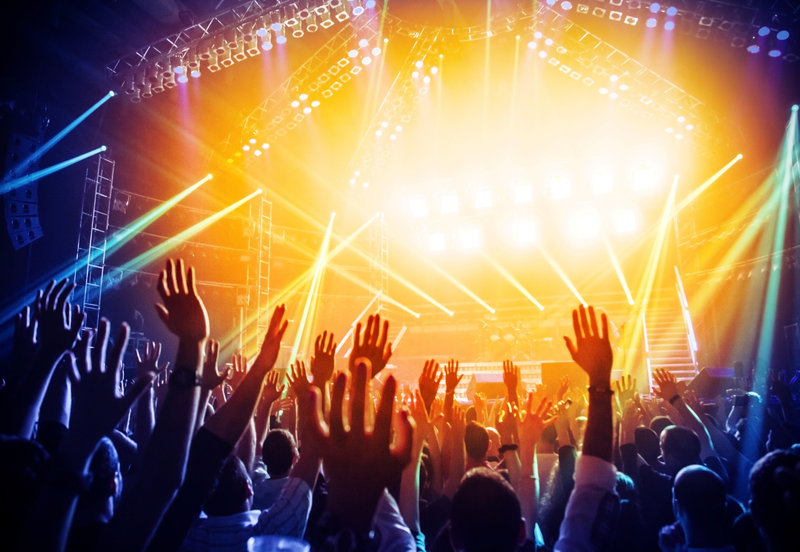 Shutterstock.com/Anna Omelchenko
The Great American Music Hall (859 O'Farrell St.) started out in 1907 as a bordello; Sally Rand entranced audiences with fan dances during the 1930s, and it was a Moose Lodge in the '50s. Graced with marble columns and a frescoed ceiling, GAMH books a variety of rock and indie acts. You can pay general admission and stand in front of the stage or pay more to sit at a balcony table and have dinner. Phone (415) 885-0750.
The Fillmore (1805 Geary Blvd. at Fillmore) was a big name in the '60s San Francisco music scene: Promoter Bill Graham brought local rock bands like the Grateful Dead, Jefferson Airplane and Quicksilver Messenger Service as well as visionaries like Jimi Hendrix to his ballroom for concert "happenings" complete with psychedelic light shows. It's still the venue of choice for many performers today. Phone (415) 346-6000.
Another longtime rock palace is The Warfield (982 Market St.), a former vaudeville theater. The cozy ambience—complete with a beautifully detailed gold-leaf ceiling—is perfect for watching acts old and new do their thing. Note: Parking in the vicinity is practically nonexistent, but the theater is a short walk from the Powell Street Muni station. Phone (415) 345-0900.
The Chapel (777 Valencia St.) has rustic/industrial décor and a concert schedule featuring the usual buzzed-about names. Be forewarned that the venue sells out quickly depending on who's playing. If you can't make the show, hang out on the patio. Phone (415) 551-5157.
The Independent (628 Divisadero St., a block west of Alamo Square) is another popular joint with a good sound system and surprisingly non-funky bathrooms. The room is small enough that you have no trouble seeing the stage but big enough that it doesn't feel claustrophobic. Get tickets well in advance for shows by up-and-coming bands; they usually sell out quickly. Phone (415) 771-1421.