San Francisco Performing ArtsSan Francisco's tempestuous 19th-century adolescence was more attuned to drinking and gambling than refined pleasures. Even so, 15 legitimate theaters operated amid the saloons of the Barbary Coast. But today residents and visitors on vacation take advantage of a world-class symphony, opera and ballet companies, and theatrical fare from touring Broadway blockbusters to a full house of offbeat experimental productions.
Two major performing arts facilities are just west of the Civic Center. A bronze Henry Moore sculpture squats in front of Louise M. Davies Symphony Hall. The building's wraparound design places seating around and even behind the orchestra. Opera, dance and performing arts troupes perform at the War Memorial Opera House, opposite the Davies. This venerable structure looks just like it did in 1931.
When planning your trip, be sure to check the San Francisco Chronicle's Datebook section, published in the newspaper's Sunday edition, which carries complete listings of area theaters and nightspots as well as information about upcoming events. TIX Bay Area offers cash-only, half-price tickets for selected theater, dance and music events on the day of the performance, and also serves as a Ticketmaster ticket outlet (for credit card purchases). It is located inside the Union Square Garage, accessible through the Geary Street entrance; phone (415) 433-7827.
Dance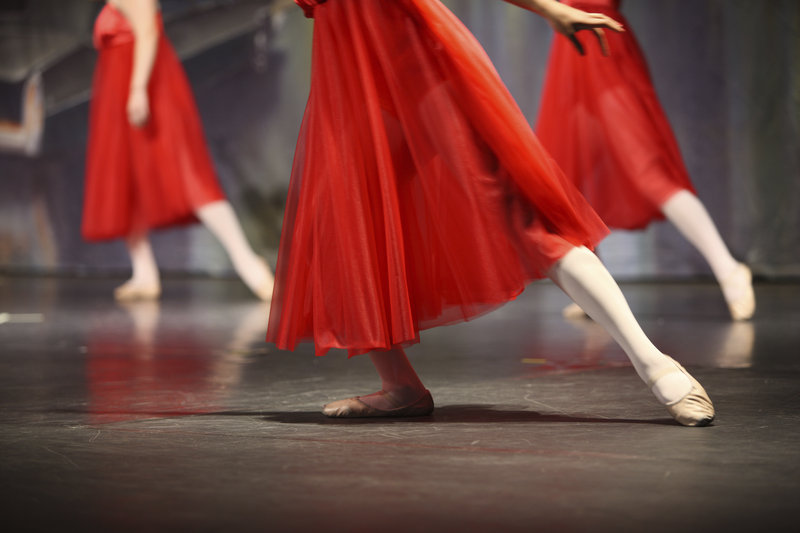 AnkNet/iStockphoto.com
Ballets are fun things to do with friends, especially the innovative new productions performed by the San Francisco Ballet at the War Memorial Opera House. The company's repertory season lasts from late January into early May, although the Nutcracker Suite is performed in December. For the box office, phone (415) 865-2000 Mon.-Fri. 10-4.
Across the bay, the Oakland Ballet has been presenting its own revivals and contemporary productions since 1965. The season begins in fall; performances take place at the Paramount Theatre of the Arts, 2025 Broadway near the 19th Street BART station. Phone (510) 465-6400 for information.
FilmThe Bay Area is a mecca for film lovers. Independent film-making tradition thrives here: Documentaries and experimental features are produced on cut-rate budgets throughout the city. Many movie theaters in San Francisco show primarily art house or foreign films, and film showings at several colleges and universities also ensure a wide variety of fare.
Travel to San Francisco almost requires a visit to the Castro Theatre (429 Castro St.). It doesn't matter what's playing ; buy a ticket, because it's worth the price of admission just to see the lavish interior of this Moorish/Art Deco-style jewel and behold the Wurlitzer organ rising from beneath the stage for a brief musical performance before the movie begins. In addition to a varied schedule of films (lost classics, repertory series, cult cinema, Hollywood blockbusters, you name it), the theater is the site of frequent special events. It's also dark on occasional evenings; check the website or phone (415) 621-6120 to find out what's happening.
Film buffs should ask their travel advisor about local cinema offerings. The following theaters show a mix of foreign and independent films in addition to repertory programs and revivals of old classics. The Embarcadero Center Cinema is on the promenade level at One Embarcadero Center, at the corner of Battery and Clay streets; phone (415) 352-0835. The Opera Plaza Cinema is at 601 Van Ness Ave.; phone (415) 771-0183. The Clay Theatre is at 2261 Fillmore St.; phone (415) 561-9921. The Roxie Theater is at 3117 16th St.; phone (415) 863-1087. The Yerba Buena Center for the Arts is at 701 Mission St.; phone (415) 978-2787.
MusicUnder the direction of Michael Tilson Thomas, the San Francisco Symphony performs in Louise M. Davies Symphony Hall from September through June and is one of the most popular things for couples to do in the city. Guest conductors and internationally known soloists round out the repertoire of standards. The box office is open Mon.-Fri. 10-6, Sat. noon-6 and two hours before concerts on Sun.; phone (415) 864-6000.
As a free alternative to the often sold-out symphony productions, orchestral and band concerts take place summer Sundays in the natural amphitheater of Sigmund Stern Recreational Grove, Sloat Boulevard and 19th Avenue; phone (415) 252-6252 for concert information. Golden Gate Park also is the scene of concerts throughout the year.
During the academic year both students and faculty perform at the San Francisco Conservatory of Music at 50 Oak St. Phone (415) 502-6275 for 24-hour schedule and price information, or (415) 864-7326 Mon.-Fri. 10-12:30 and 1:30-4 for tickets. Occasional classical music concerts take place at the Nob Hill Masonic Center, 1111 California St.; phone (415) 776-7457, or (800) 653-8000 (Live Nation) for tickets.
Jazz lovers have no need to wonder what to do in San Francisco as the SFJAZZ Center, 201 Franklin St. (at Fell Street) in Hayes Valley, functions as a hub for music, art and culture, encouraging interactions between audiences and musicians. The season, which runs from January to early June, features extended residencies by a wide spectrum of noted jazz artists. Summer sessions also are presented. Performances take place at the state-of-the-art Robert N. Miner Auditorium, which can be adjusted from 350 to 700 seats. Phone (866) 920-5299 for the box office.
A performance space at the former High School of Commerce was reborn as the Sydney Goldstein Theater (275 Hayes St., between Van Ness and Franklin streets). It was closed for more than 30 years before a restoration project in 2012 refurbished the 1,600-seat hall, preserving original architectural details while installing state-of-the-art lighting and sound. The theater is the home of City Arts & Lectures, a series of onstage conversations with leading figures in science, literature and the performing arts. For ticket information phone (415) 392-4400.
Opera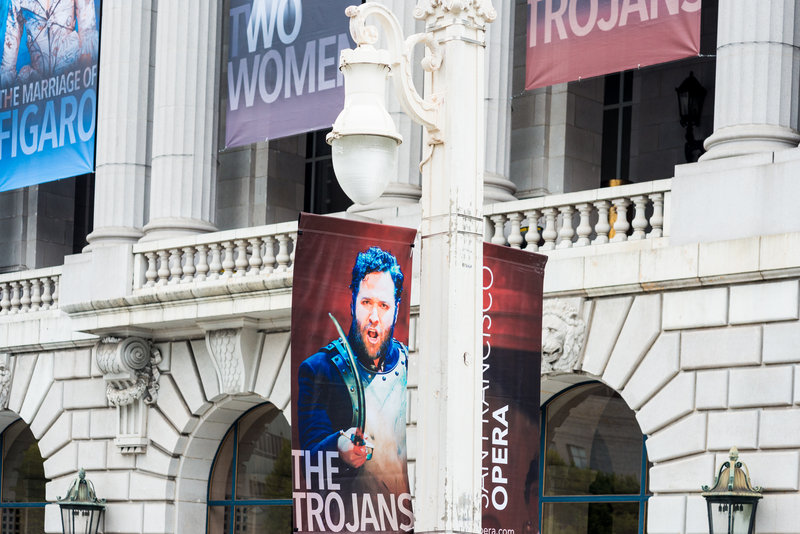 AAA/Thuyvi Gates
The San Francisco Opera, founded in 1923, is the resident company at the War Memorial Opera House. International names frequently appear during the season, which begins in early September and lasts into December, with two additional months of performances in June and July. Many performances are sold out long in advance, but standing-room tickets are always made available the day of the performance; they go on sale (cash only and one per person) at the box office, 301 Van Ness Ave., beginning at 10 a.m. For performance and additional ticket information, phone (415) 864-3330 Mon. 10-5, Tues.-Sat. 10-6.
TheaterMajor touring plays and productions of Broadway shows are presented at the Curran Theatre (445 Geary St.) and the Orpheum Theater (1192 Market St.). Musicals run at the Golden Gate Theater (1 Taylor St.) and at the Curran. Phone (415) 358-1220 for the Curran; (888) 746-1799 for the Orpheum and Golden Gate theaters.
The American Conservatory Theater (ACT) is San Francisco's major repertory group and presents plays at the 1910, Edwardian-style Geary Theater (405 Geary St.) and the more intimate Strand Theater (1127 Market St.); phone (415) 749-2228.
Lamplighters Music Theatre, another repertory company, specializes in operettas and musical spoofs, with an emphasis on Gilbert & Sullivan musicals. Performances take place at various venues, including the Yerba Buena Center for the Arts (700 Howard St. at 3rd Street) and the Herbst Theater, 401 Van Ness Ave. Phone (415) 227-4797 for schedule and ticket information.
One of the most fun places to go in the city for a uniquely San Francisco theater experience is "Beach Blanket Babylon" at Club Fugazi at 678 Beach Blanket Babylon Blvd. (formerly Green Street). This feel-good show, which has been running since 1974, features cabaret-style entertainment, outlandish costumes and a constantly updated parade of pop culture characters. These days theatergoers will encounter everyone from Bernie Sanders and Sia to characters from "Game of Thrones" and "Orange is the New Black." Phone (415) 421-4222 for reservations.
The Lorraine Hansberry Theatre (762 Fulton St.) showcases the works of African American writers; phone (415) 345-3980. The Magic Theatre in Building D at Fort Mason, Marina Boulevard and Buchanan Street in the Marina District, presents West Coast premieres and occasional solo shows; phone (415) 441-8822. And Fort Mason's Cowell Theater, Marina Boulevard at Buchanan Street (at the end of Pier 2), features one-man shows and other performances; phone (415) 345-7575.