San Francisco Travel with Kids
Under 13 Cutting-edge technology takes center stage at the Children's Creativity Museum (221 Fourth St.), whether it's crafting clay characters and learning the basics of stop-motion animation or testing new apps and high-tech games in the Innovation Lab. This is an absolute must for your list of "things to do today."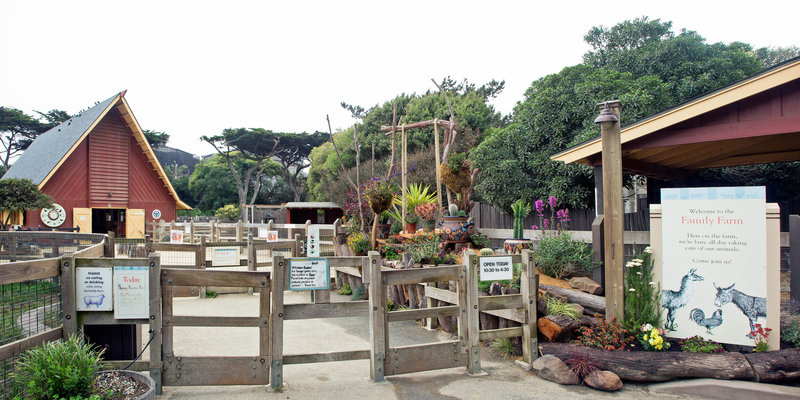 Courtesy of Fisher Family Children's Zoo
What kid wouldn't be mesmerized at the sight of a giant thorny phasmid (more commonly known as a walking stick) or delight in feeding baby farm animals? The emphasis is on personal animal encounters at the San Francisco Zoo's Fisher Family Children's Zoo (Sloat Boulevard and Great Highway).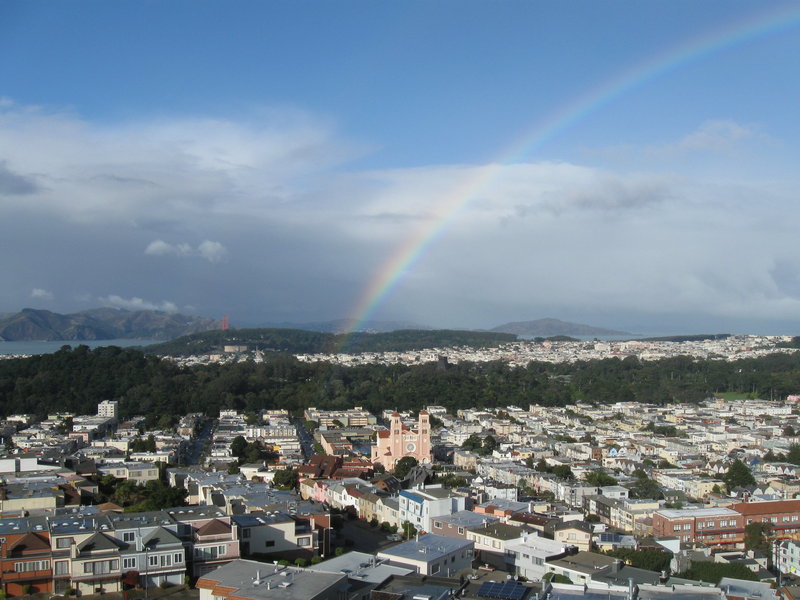 Greg Weeks
Another popular destination is the top of the hill in Grandview Park (14th Avenue and Noriega Street) where the panoramic view is one of the city's best, offering not only visual "Wow!" but an opportunity for an impromptu geography lesson pointing out various city landmarks. The climb up—via five steep flights of stairs—is strenuous, so be watchful if you have younger kids.
Teens
The roundup of interactive exhibits at the Exploratorium (Pier 15 on The Embarcadero) will pique the curiosity of inquiring and non-inquiring minds alike. The scientific principles at work when you cook an egg and an optical-illusion experiment involving a very famous painting by Leonardo da Vinci are two of the intellectually stimulating offerings.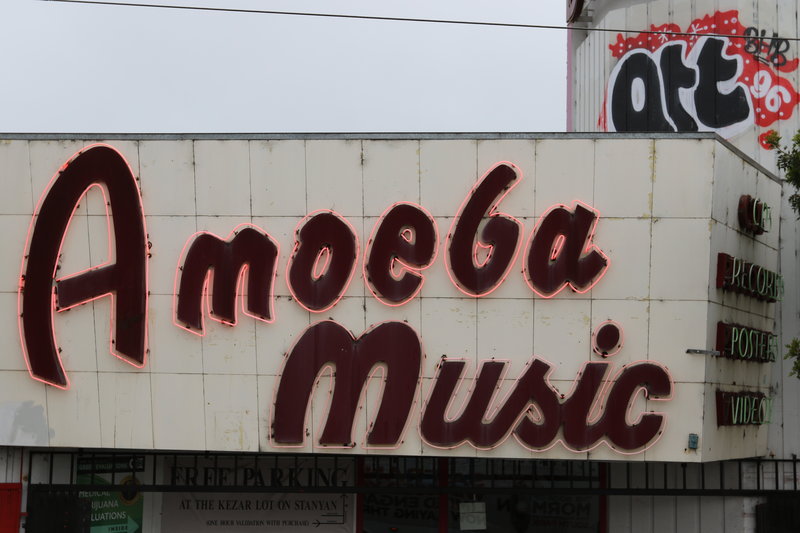 AAA/Thuyvi Gates
Haight Street (between Stanyan and Divisadero streets) is one of many fun things to do with friends as it still channels 1967 and the Summer of Love. Amoeba Music (1855 Haight St.) has a huge selection of vintage albums and rock posters. For hippie-style jewelry and all things tie-dye, Love on Haight (corner of Haight and Masonic) is the place to go. The aroma of incense fills The Love of Ganesha (1573 Haight St.), a cool shop that sells clothes, crystals, rings, necklaces and groovy trinkets.
Fun Things to do for All Ages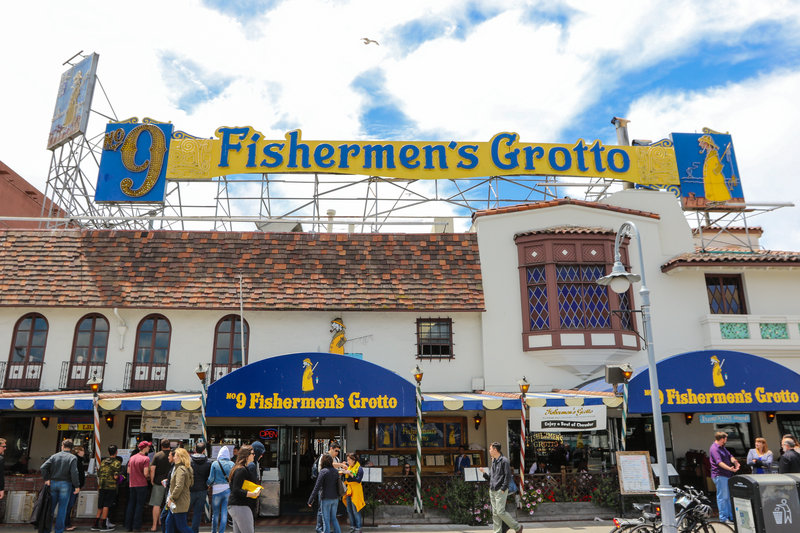 AAA/Thuyvi Gates
No San Francisco vacation is complete without a visit to Fisherman's Wharf (along The Embarcadero from Pier 39 to Ghirardelli Square. This is the place for families to spend a fun-filled day. And if they're around, the antics of sea lions atop the floating pilings at Pier 39 will keep everyone entertained.
How do you get kids interested in history? One way is to take a ferry to Alcatraz Island (in San Francisco Bay), the notorious former federal penitentiary that is one of the city's top tourist attractions, and with good reason: The crumbling building's fascinating, and the ferry ride to get there is always fun. Exploring the cell blocks on a night tour increases the spook factor and makes for a great adventure travel experience!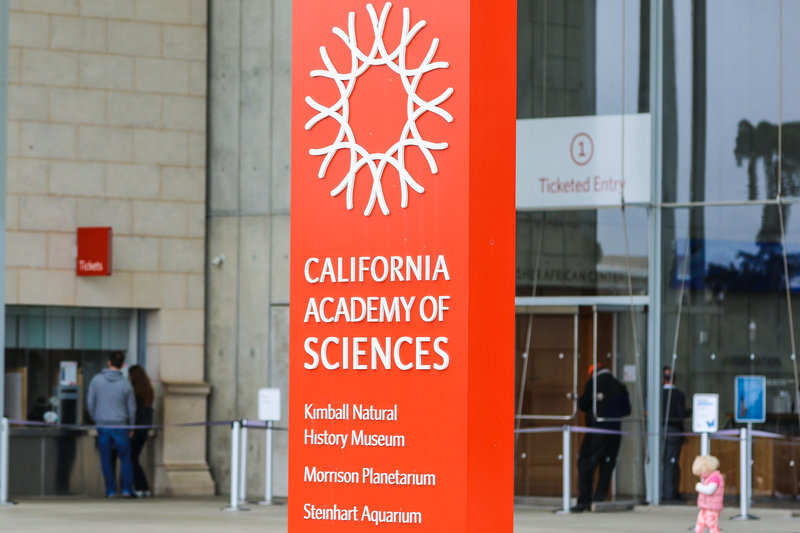 AAA/Thuyvi Gates
There are tons of things to see and do on your trip to Golden Gate Park , but put The California Academy of Sciences (55 Music Concourse Dr.) at the top of the list. The tanks full of multicolored tropical fish and other sea creatures are awesome, and the planetarium is spectacularly state of the art. The domed, four-story Osher Rainforest is a re-created environment right down to the steamy humidity, while the undulating living roof is a cool-looking lesson in green sustainability.
Stow Lake (middle of Golden Gate Park) is an idyllic refuge. Rent a paddleboat and putt along in a lush green setting complete with quacking ducks and turtles sunning on logs. Or bring a picnic lunch, hike to the top of 430-foot Strawberry Hill and enjoy the views.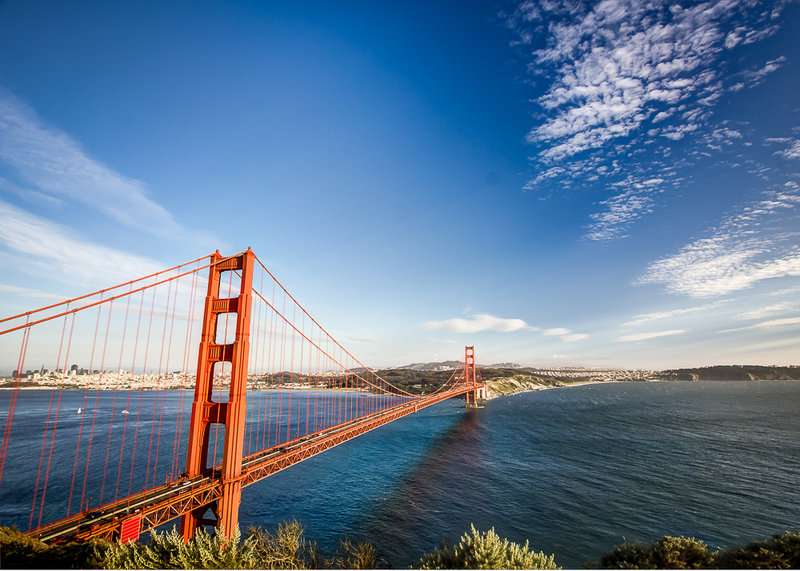 AAA/Inspector 511
If you're looking for relaxing things to do this weekend, Crissy Field (along the northern bayfront past Fisherman's Wharf) is a great place to take kids and let them run off steam while you enjoy up-close views of the Golden Gate Bridge . At this wide-open green space you can throw a Frisbee, fly a kite, stick your toes in San Francisco Bay or take a nice long walk.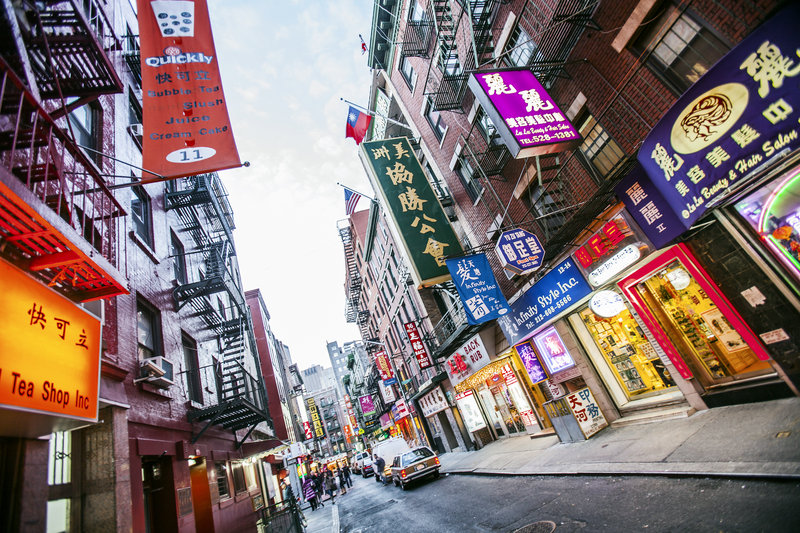 iStockphoto.com/peeterv
In February, the Southwest Airlines Chinese New Year Festival & Parade (throughout Chinatown) is an eye-popping spectacle, complete with floats, costumes and the serpentine Gum Lung (Golden Dragon). But on any day the neighborhood is a fascinating, educational immersion in Asian culture.