Beyond the Golden Gate BridgeIn the shadow of a needle-pointed, 853-foot-tall skyscraper that signifies corporate America, an elderly vendor wearing silk slippers sells unfamiliar-looking vegetables piled in wooden crates under signs hand-lettered in Chinese characters.
A disheveled man sits cross-legged on a busy sidewalk in the Financial District, holding out a battered cup and soliciting spare change from wheeler-dealers dressed in expensive suits as they hurry by while perusing their smartphones.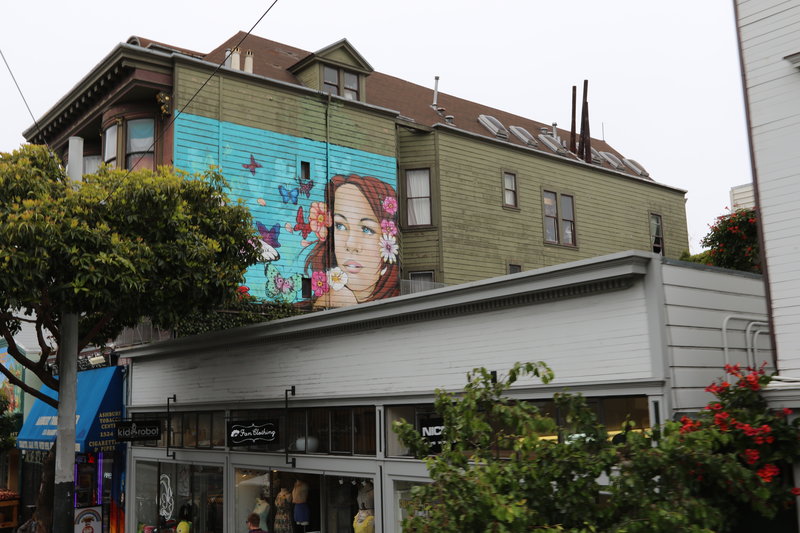 AAA/Thuyvi Gates
A young woman with pierced ears, pierced eyebrows, a pierced nose and a bright green buzz cut walks along Haight Street gulping down a strong cappuccino and holding a bag containing a gluten-free, vegan banana muffin as she heads to work at a boutique that sells vintage hippie clothing. Meanwhile, in a fashionable home accessories store on Valencia Street two young men check out tables for the dining room of a renovated Victorian they've just purchased.
Droplets of dew still gleam on the grass as an early-morning jogger runs past a stand of eucalyptus trees; the scent of their leaves permeates the cool air. Meanwhile, the sun peeks above the horizon as fog rolls off the Pacific, billowing around the base of the Golden Gate Bridge as the sky turns from pink to pale blue.
This is San Francisco. Everywhere you turn there's an intriguing juxtaposition. The idealized image is of a worldly, sophisticated metropolis whose residents are blessed with the finer things in life—fantastic food, fine arts, handsome homes, picture-postcard views. And many do live this good life.
Then there's the other side of the coin: overcrowding, gentrifying neighborhoods and the impossibility of finding a parking space. The economic hardship extends to those free-spirited souls who by choice live in parks or on the street rather than under a traditional roof, and who have long given San Francisco its reputation for embracing both creative and alternative lifestyles.
And lurking in the background is an unpleasant thought that most residents manage to suppress but few can forget about completely, namely the threat of rattling dishes, wall cracks—or worse. Blame the San Andreas Fault.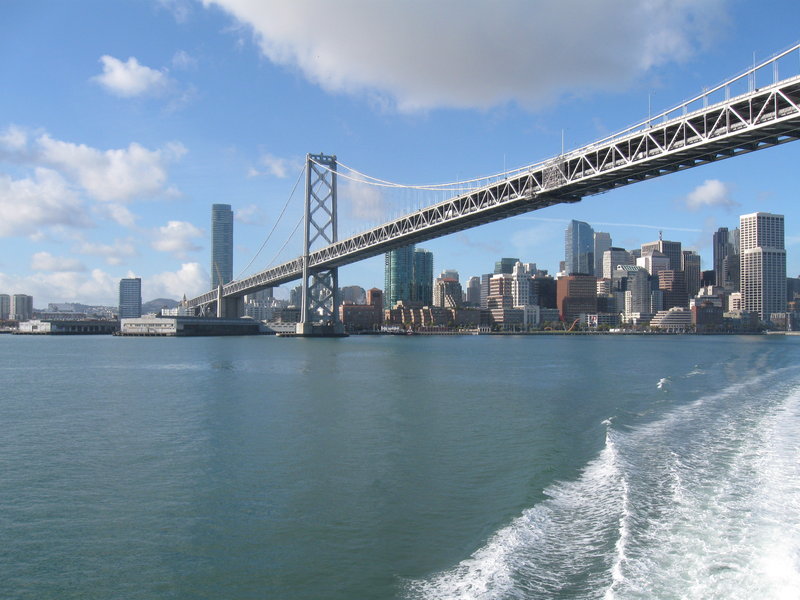 AAA/Greg Weekes
But the City by the Bay remains a seductive, one-of-a-kind destination for visitors. It's all about location, location, location. Varying in elevation from sea level to 939 feet, the city rests on some 40 hills at the northern end of a narrow peninsula, bounded on three sides by water—the Pacific Ocean, San Francisco Bay and the Golden Gate Strait. The urban cityscape almost seems to bob up and down on its rolling terrain, like a boat riding a wave. For the record, there are seven major hills: Nob Hill, Rincon Hill, Russian Hill, Telegraph Hill, Mount Davidson, Mount Sutro and Twin Peaks.
And San Francisco neighborhoods are true communities, not idealized versions of reality designed to appeal to tourists. Chinatown has bustled since the 1850s. Vibrant murals cover buildings and gritty back-alley walls in the Mission. Fillmore Street pulses to the beat of rock and jazz music as it did in the 1960s. North Beach's nonconformist beat and Haight-Ashbury flower power paved the way for the prominent and politically active LGBTQ community centered in the Castro.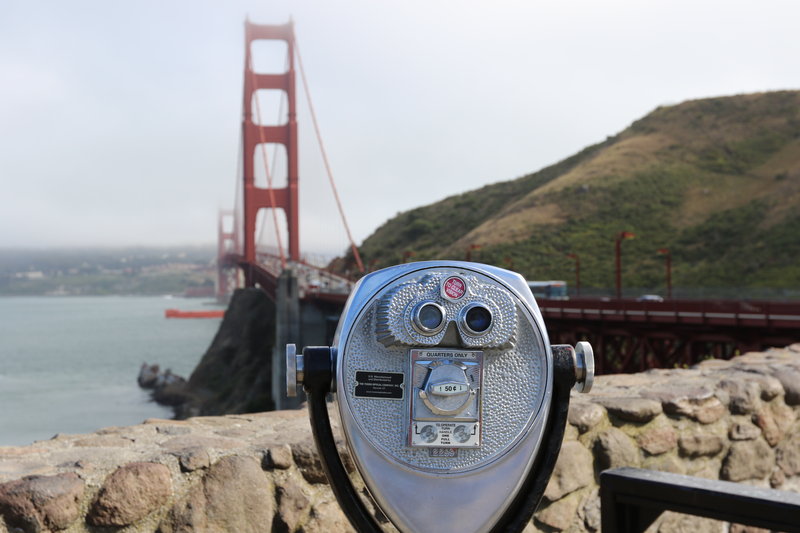 AAA/Thuyvi Gates
So what should you do? For one thing, eat out at the local restaurants—San Francisco is home to some of the best restaurants in the world. Take a nice long walk in Golden Gate Park. Ride a ferry. Hang out in Union Square. Go to a farmers market. Enjoy the views of San Francisco Bay from a cable car climbing Nob Hill. See a film at the Castro Theatre. These are just a few of our suggestions; you'll no doubt come up with many more fun things to do on your vacation.