Shopping in San FranciscoWhether it's malls, farmers markets, retail complexes, souvenir shops, stylish boutiques, secondhand stores or designer showrooms, a San Francisco vacation offers cosmopolitan, funky, kitschy and trendy choices guaranteed to keep committed shopaholics blissfully happy.
Antiques
When it comes to things to do in San Francisco, the handsome brick and cast-iron commercial buildings in historic Jackson Square are a must. They are among the city's oldest, dating from the gold rush era, and most survived the 1906 earthquake. In the 1870s this was a rough-and-tumble part of town known as the Barbary Coast. Wedged between the Financial District, Chinatown and North Beach, it's the best place in the city to browse for high-quality art and antiques.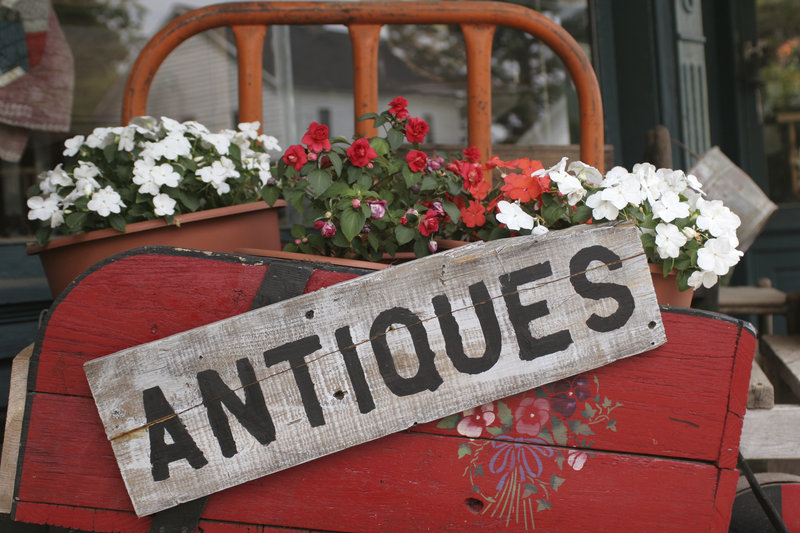 rncotton/iStockphoto.com
Within a two-block radius along Jackson, Washington and Montgomery streets you can find dealers specializing in fine and decorative arts, 17th- and 18th-century English and European furniture, 19th-century French impressionist paintings, fine rugs, antique posters and maps, early California art and cutting-edge contemporary design. Arader Galleries (432 Jackson St.), paintings, watercolors and prints.
Malls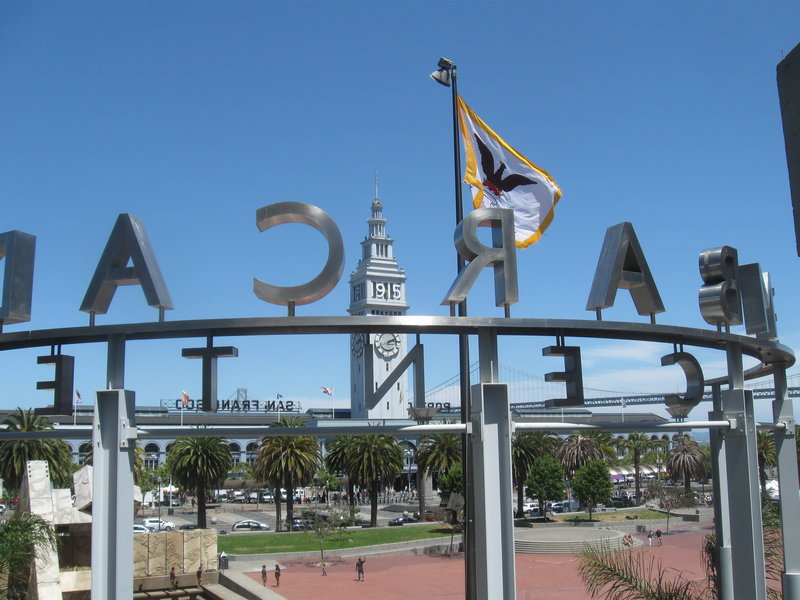 AAA/Greg Weekes
Within easy walking distance of Jackson Square is Embarcadero Center , near The Embarcadero and the waterfront between Sacramento, Clay, Battery and Drumm streets. This mixed-use office and retail development consists of four separate buildings (conveniently called One, Two, Three and Four) that cover a five-block area, each with three levels of semi-open-air shopping and landscaped plazas at the promenade level where you can relax in a green setting above busy downtown streets.
In addition to service businesses and an assortment of casual eateries there's a handful of chains (think Banana Republic, Gap and Sephora), plus the Embarcadero Center Cinema. The Villancourt Fountain in adjacent Justin Herman Plaza (between Four Embarcadero Center and The Embarcadero), an assemblage of massive concrete blocks and shooting sprays of water, is a refreshing sight when the water's running (which seems to be about half the time).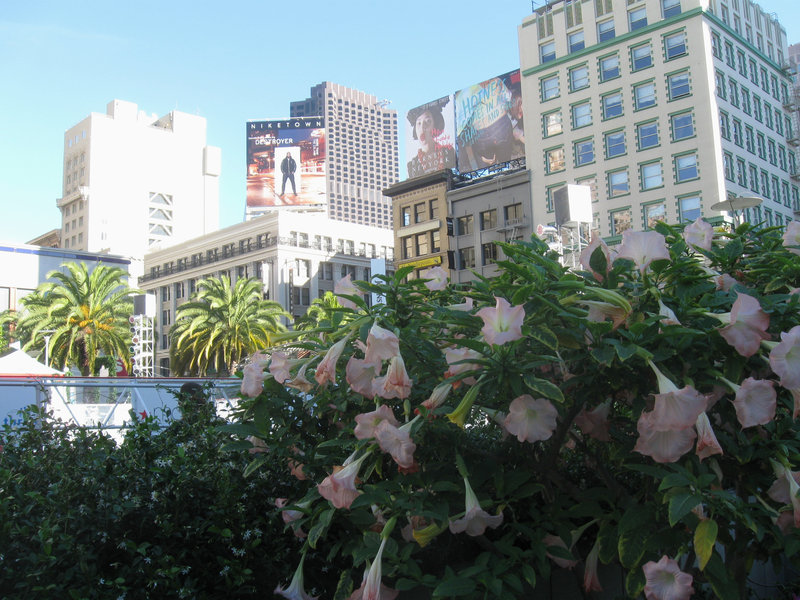 AAA
Max out your credit cards at Westfield San Francisco Centre , two blocks from Union Square on Market Street (between 4th and 5th streets). Bloomingdale's and Nordstrom anchor this sleek, nine-story vertical mall and set the upscale tone. In addition to more than 170 specialty retailers—among them American Eagle Outfitters, H&M, J. Crew and Michael Kors—there's a food court with eateries a cut above most mall fast-food choices and a plush nine-screen multiplex.
Farmers Markets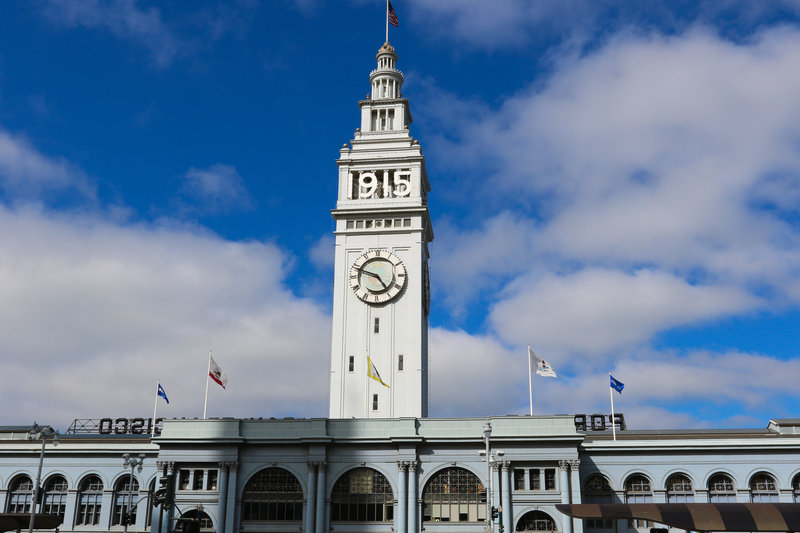 AAA/Thuyvi Gates
Ferry Building Marketplace is thronged with tourists and locals every day of the week but especially so on Saturday mornings when the Ferry Plaza Farmers Market sets up behind and in front of the building. As farmers markets go this one is fantastic—basically everything is organic, and the seasonal selection of fruits and vegetables, mostly from farms in nearby counties, is dazzling. Flowers, baked goods, jams, jellies and specialty foods are sold as well. Ditch the traditional restaurants and graze your way through the stalls, nibbling on free samples and marveling at the sheer bounty of it all.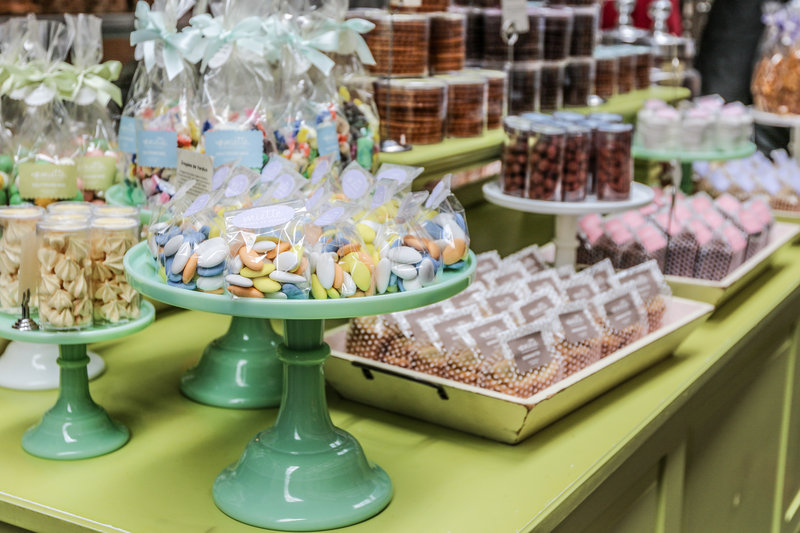 AAA/Thuyvi Gates
You can get your breakfast here, too, courtesy of the food vendors offering omelets, quesadillas, fried oyster po'boys and much more. The people-watching is fun, the street musicians are cool and the view of the Bay Bridge simply can't be beat.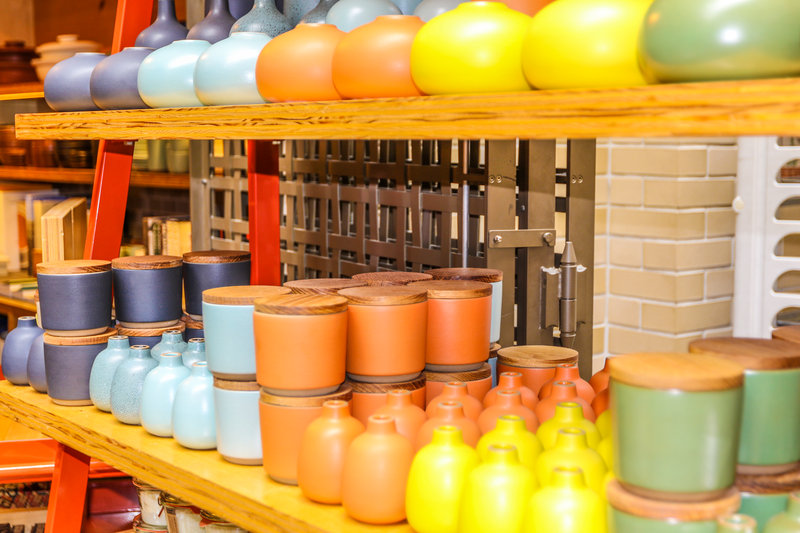 AAA/Thuyvi Gates
There's more browsing potential just across The Embarcadero from the Ferry Building, where souvenir vendors set up their merchandise every day of the week, although Saturday is the big day. Sure, you'll see jewelry, sunglasses and tie-dye T-shirts, but also interesting art and knickknacks.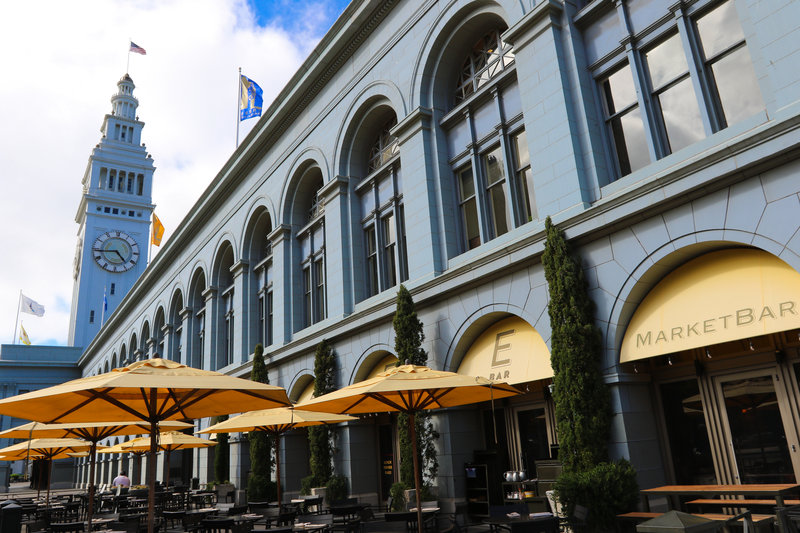 AAA/Thuyvi Gates
The market, at the foot of (appropriately enough) Market Street, is open Saturday 8-2 and, in smaller versions, on Tuesday and Thursday mornings. After making the rounds—if you aren't loaded down with purchases and especially if it's a sunny day—one of the fun things for couples to do is take a walk along The Embarcadero.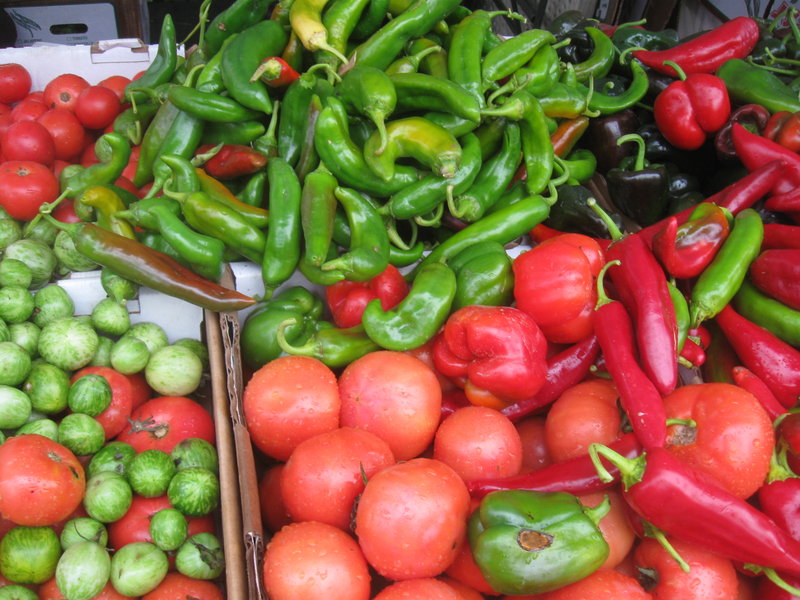 AAA/Greg Weekes
The Noe Valley Farmers Market is held Saturdays 8-1 on 24th Street between Sanchez and Vicksburg streets (across from Martha and Bros. Coffee). In addition to a bounty of organic fruits and veggies sold by local farmers, there's usually live music. Shop for heirloom tomatoes and other seasonal organic produce, plus baked goods, olive oil, honey and granola, at the Castro Farmers Market . It sets up on Noe Street (between Market and Beaver streets) Wednesdays from 4-8 p.m., mid-March to mid-December.
The Alemany Farmers Market , at 100 Alemany Blvd. in Bernal Heights, is a bit more ramshackle (some of the produce is sold out of the back of trucks). There are lots of prepared ethnic foods, along with spices, nuts, hummus and Thai chiles, and food trucks dish up yummy Mexican, Filipino and Afghan dishes. It's open Saturdays 6-2:30. Parking can be problematic, especially before noon, but the market is within walking distance of Muni's #67 bus, which you can board near BART's 24th Street station.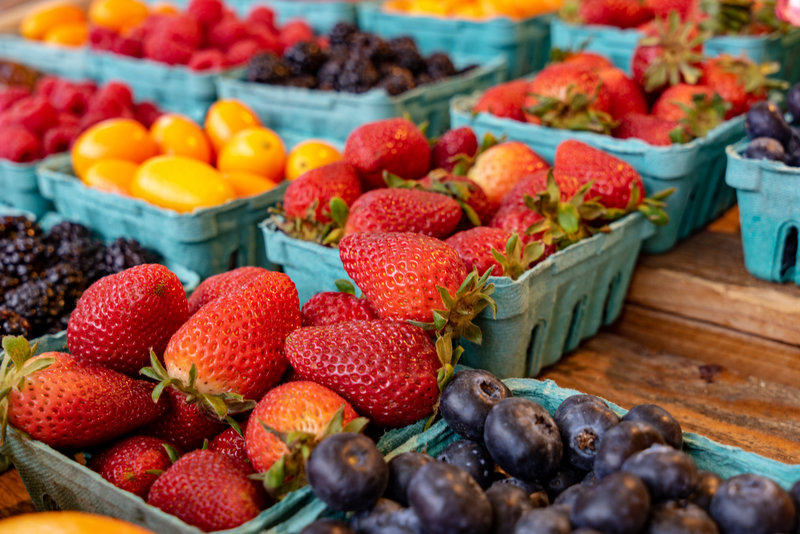 iStockphoto.com/MarkHatfield
The Inner Richmond's Clement Street Farmers Market is held year-round on Sunday from 9 to 2 on Clement (between 2nd and 4th avenues). Organic fruits, veggies and eggs, honey, nuts, cheeses, olive oil, gluten-free baked goods, juices and fresh-cut flowers are some of the goodies you'll find. Street parking is problematic, but if you're lucky enough to find a space you won't have to pay the meter.
Destination NeighborhoodsAlthough many tourists tend to think of Chinatown as a place to go for dim sum and souvenirs, this bustling city within a city offers a lot more. Shoppers will want to focus on the many establishments lining Grant Avenue, where the merchandise ranges from cheap (back scratchers, plastic Buddhas) to pricey (fine antiques, jade jewelry), and sidewalk displays are meant to lure you inside.
Peking Bazaar (826-832 Grant Ave.) has everything from kimonos and Chinese lanterns to plush panda dolls for the kids. On a more global scale is Michael Fine Art and Antique (400 Grant Ave.). Three floors offer a selection of expensive items like marble statues, decorative glass, bronze mermaids, candelabras and solid gold chess sets. It's nice eye candy even if you don't purchase anything.
Herb shops are located primarily along Washington and Jackson streets and are fun places to go. Even if you're feeling perfectly healthy, step inside a couple just to inhale the aroma of ginseng and tea leaves.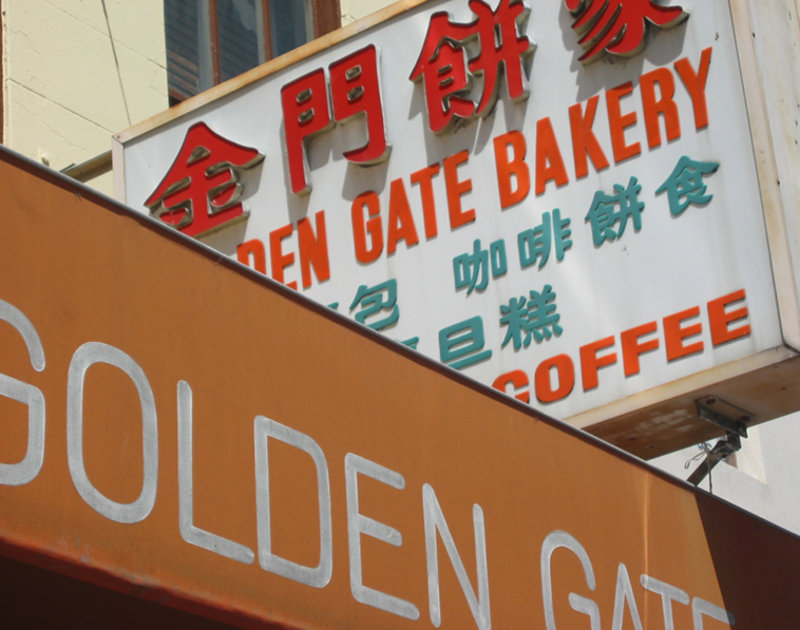 Courtesy of Golden Gate Bakery
The Golden Gate Bakery (1029 Grant Ave.) is a nearby restaurant known for egg tarts—flaky pastry surrounding a smooth custard filling. Loyal customers swear by them. They also sell almond cookies (get a pink box to go) and moon cakes (the sweetness comes from lotus seed paste). Expect to wait in line, and bring cash.
Shopping in Japantown (also known as Nihonmachi) focuses on the Japan Center complex bounded by Post, Geary, Laguna and Fillmore streets; look for kimonos, wind chimes, teapots and bonsai trees. Daiso (22 Peace Plaza) is the Japanese equivalent of a Dollar Store and therefore a boon in this expensive city; it carries everything from bento boxes to cosmetics to flip-flops. Kinokuniya Bookstore , 1581 Webster St., has a wide assortment of manga comics in both Japanese and English, Japanese movies and music, toys and electronics. There's a large children's section in the back of the store.
From Japantown it's a short walk up Fillmore Street to fashionable Pacific Heights, where shopping for women's clothes is chic, trendy and fun—as long as you bring plenty of money. A good place to start is the five-block stretch of Fillmore from California Street north to Pacific Avenue. Smartly dressed fashionistas peruse clothes from top European designers like Ann Demeulemeester and Dries Van Noten at Cielo (2225 Fillmore St.), a high-end boutique. Eileen Fisher (2216 Fillmore St.) is beloved by those who are fashion-conscious but not skinny; the established brand specializes in high-quality, figure-flattering basics like maxi skirts, cardigans and wool trousers.
Edgy apparel by hip designers (think Nanette Lepore and Trina Turk) is displayed in the window at Heidi Says Collections (2426 Fillmore St.). Be forewarned; the goods are definitely on the pricey side. Gallery of Jewels (2115 Fillmore St.) sells lots of items by California designers; prices for rings, necklaces, bracelets and cuff links range from pretty reasonable to stratospheric.
Hop on the #22 Muni bus heading north on Fillmore toward the bay to reach the six-block Union Street shopping district, full of art galleries, jewelry stores and boutiques. Fog City Leather (2060 Union St.) has a large selection of men's and women's leather jackets, pants, belts and motorcycle vests. They also custom make everything from wallets to murses (men's purses) and do repair work on damaged garments.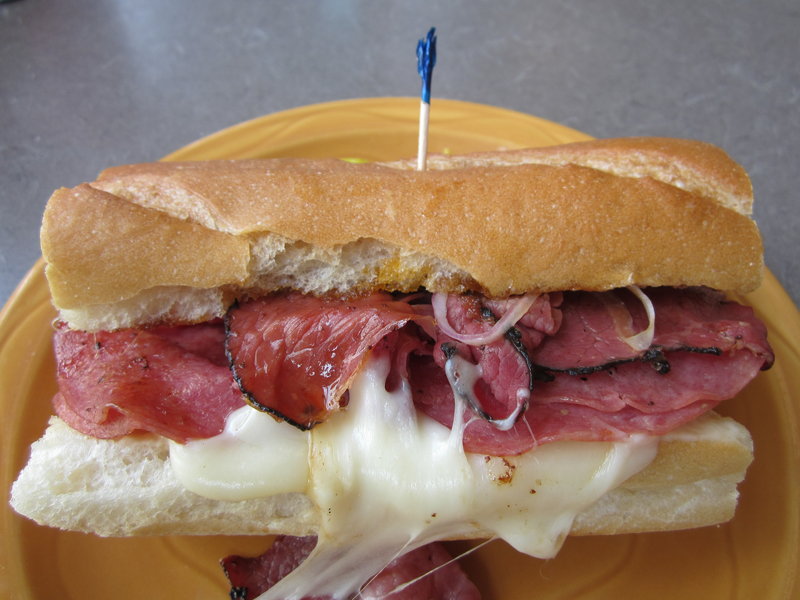 AAA/Inspector 334
Four blocks north of Union, Chestnut Street (the blocks from Fillmore west to Divisadero) is another neighborhood shopping area where the emphasis is on local businesses and specialty boutiques. Well-to-do Marina homeowners frequent the likes of Williams-Sonoma and Pottery Barn. If you're on vacation and looking for places to eat, pop into Lucca Delicatessen (2120 Chestnut St.), an old-school Italian deli all the way. Narrow and cramped but packed to the gills with meats, cheeses, breads and specialty foods, it's a great one-stop choice for delizioso sandwiches to go or fixings for a picnic on the grass at nearby Marina Green.
If you remember—or want to relive—the counterculture days of the Summer of Love, then a trip to Haight Street is a must. Parts of the Haight still look like they're stuck in 1967, even though the neighborhood as a whole has been gentrifying for years and isn't nearly as gritty as it used to be. Head shops, funky boutiques and vintage clothing stores offer oodles of browsing potential.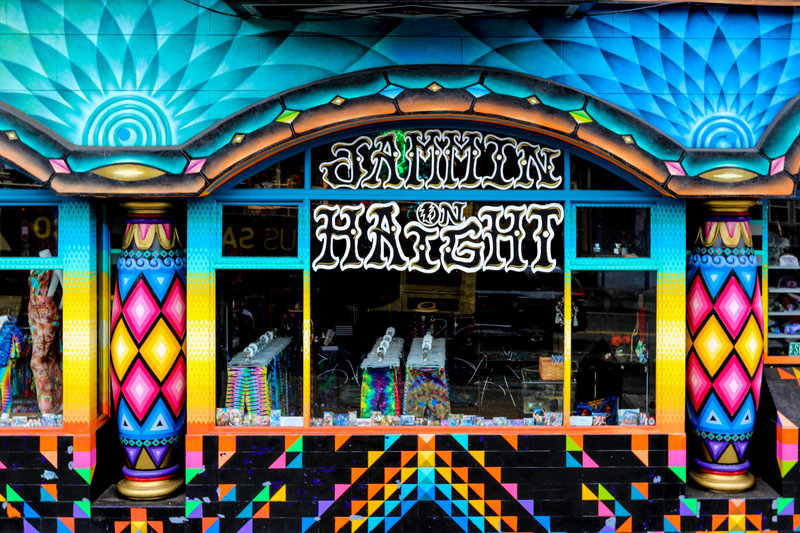 AAA/Thuyvi Gates
You'll find clothes (Grateful Dead T-shirts plus some contemporary additions like tie-dye catsuits and tank tops), rings and gifts at Love on Haight (corner of Haight and Masonic). Formerly Positively Haight Street, this shop's exterior artwork isn't as groovy as it used to be.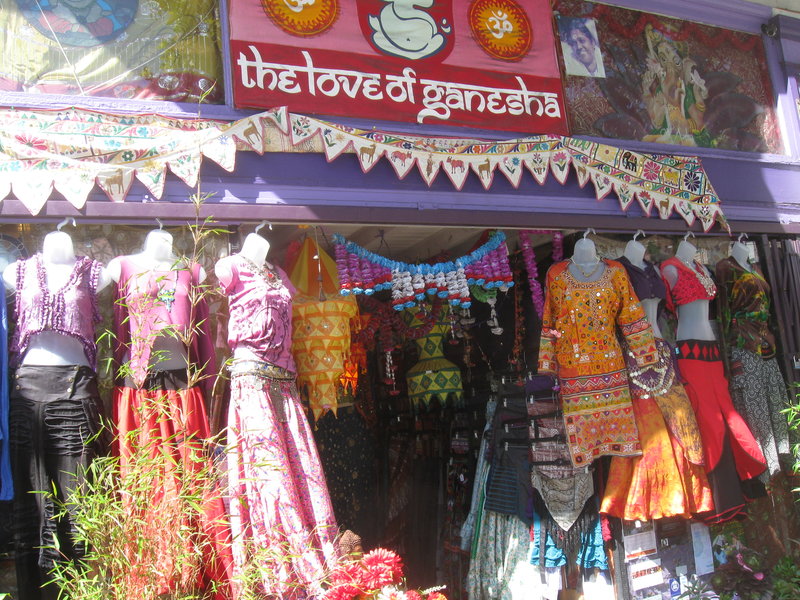 AAA/Greg Weekes
Exotic jewelry, clothing, scarves, trinkets and a great selection of incense can be found at The Love of Ganesha , on Haight near Clayton Street. This shop overflows with good vibes, from the welcoming proprietor to a complimentary cup of lemonade at the door.
With "creepy little things" like doll baby heads and dried puffer fish, Loved to Death (1681 and 1685 Haight St.) appeals to the macabre side. The merchandise ranges from books, art, jewelry, old photographs and home décor to skulls, framed butterflies, dead creatures displayed in shadowbox frames and cool-but-weird wall art.
Haight head shops always have awesome window displays—usually featuring '60s music icons Jerry Garcia, Janis Joplin and Jim Morrison as well as reggae superstar Bob Marley—and Land of the Sun (1715 Haight St.) is no exception. Inside you'll find Dead posters, tie-dye T-shirts, peace necklaces, smoking paraphernalia, candles and other reminders of the Summer of Love.
No Haight visit is complete without a stop at Amoeba Music (at the foot of Haight near Stanyan Street). The selection of albums and CDs in this cavernous space is encyclopedic, plenty of signs identify the different music genres and store staff will knowledgeably steer you in the right direction. The murals that practically cover the building are classic examples of Haight Street graffiti art.
Cliff's Variety (479 Castro St.) is a Castro institution. It's a hardware store and carries all the things you'd expect to find in a hardware store—plus toys, games, gag gifts, crafts and fabrics, bar accessories and kitchen items (everything from cast-iron skillets to teapots).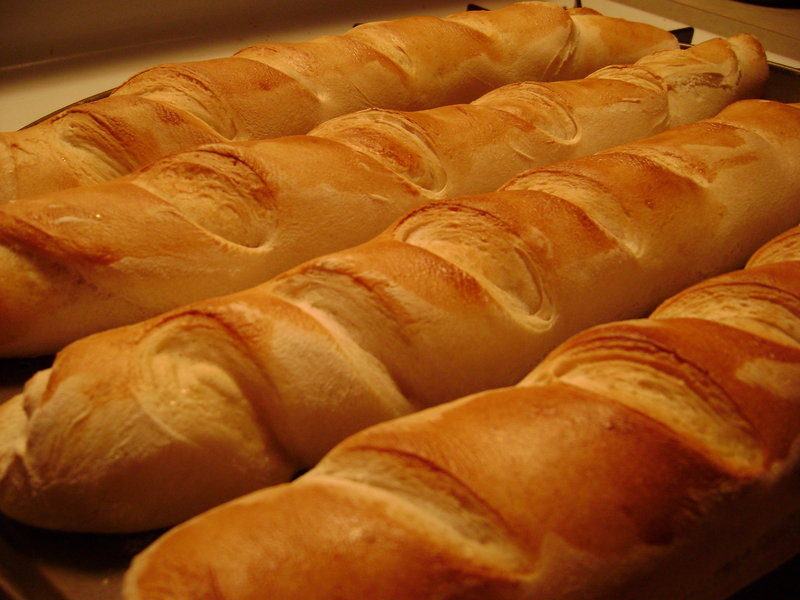 AAA/Inspector 564
These days the Mission is gentrifying at an alarming rate, but so far 24th Street has remained pretty immune. The dozen or so tree-lined blocks between Guerrero and York streets are chock-full of craft and gift shops, green grocers, panaderías (bakeries) and taquerías, where the tantalizing aroma of grilling meat wafts out of open doorways. Murals and graffiti art cover practically every flat surface. It's one of the city's most rewarding streets to wander.
Valencia Street once had plenty of Mission grit, but now it's crowded with pricey condos. The blocks between 16th and 24th draw hordes of hipsters who congregate at restaurants and clubs, but for the non-hip there are plenty of offbeat shops. One of our favorites is Paxton Gate (824 Valencia St.), filled with all manner of bizarre things (mobiles of tiny bird skeletons instead of alphabet blocks and baby toys, giant insects displayed in glass frames, mounted bat heads). But it's not all bones and taxidermy; there's also a selection of hand-crafted garden tools and unusual plants, primarily succulents and orchids.
The Community Thrift Store (623 Valencia St.) harkens back to the halcyon hippie days of yore with its hodgepodge of funky furniture, vintage clothing, old-fashioned knickknacks, teacups and china, used books and old records. They also donate a portion of their proceeds to local charities.
If you're in need of a chocolate fix, do not pass up Dandelion Chocolate (740 Valencia St.). For one thing, as soon as you walk in the door you'll smell the earthy aroma of rich chocolate. There's an array of chocolate bars and treats like caramel chocolate tarts, plus hot and cold drinks (the Mission hot chocolate is yummy). Or relax for a spell at Borderlands Cafe (870 Valencia St. near 20th Street). This cozy, plant-filled space has quiet nooks with couches and easy chairs, plus a nice selection of coffees and loose-leaf teas.
Specialty Districts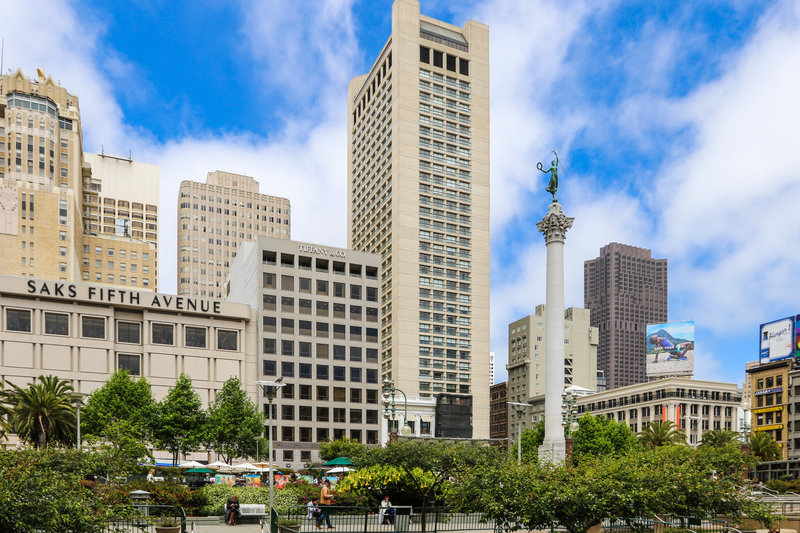 AAA/Thuyvi Gates
Union Square, bordered north and south by Post and Geary streets and east and west by Powell and Stockton streets, was built in 1850 and named for the pro-Union rallies held here during the Civil War. Framed by date palms and attractively landscaped with exotic plants and flowers, it's the heart of the downtown hangout and shopping scene.
Bordering the square and lining the surrounding streets are major department stores and ultra-chic, ultra-expensive boutiques. A huge Macy's towers above Union Square. Saks Fifth Avenue and Tiffany & Co. rub elbows on Post Street. Neiman Marcus boasts a six-story rotunda topped with an elaborate stained glass dome. In this heady company the likes of Williams-Sonoma and Victoria's Secret are rather small potatoes.
Facing the square on Post Street, at the corner of Stockton, is Apple Union Square . The tech giant's brand-new West Coast flagship, which replaced the former location at Stockton and Market, is fronted by spiffy sliding glass doors that double as huge two-story windows. The customer service section boasts a lineup of living trees, bringing the outdoors inside, while a "forum" area behind the building is open 24/7 and features a 50-foot green wall, free Wi-Fi and a refurbished, landmark 1970 fountain created by San Francisco artist Ruth Asawa.
Maiden Lane was once lined with bordellos; today this small side alley between Stockton Street and Grant Avenue is the location of several fancy-schmancy boutiques. Bring plastic if you plan on hitting Chanel or Hermès. Nearby Burberry and Cartier are on Post Street between Stockton and Grant Avenue; Giorgio Armani is at Post and Grant.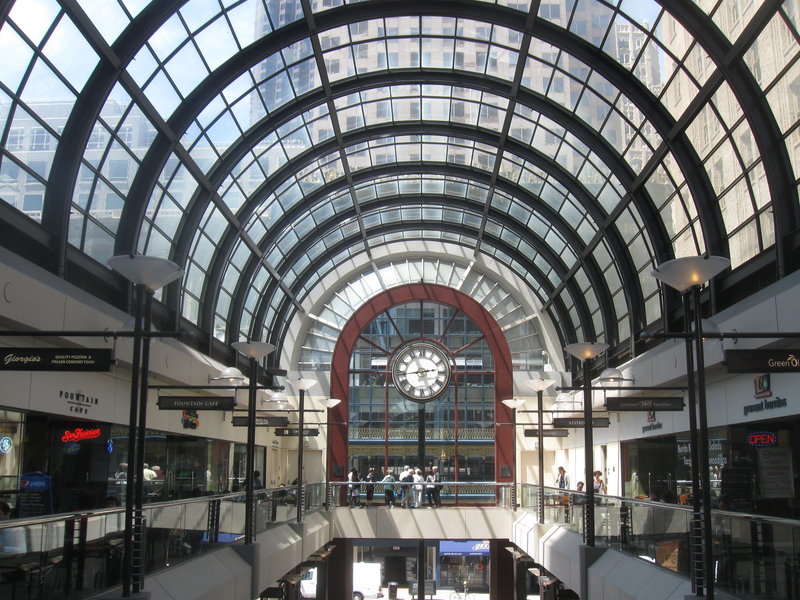 AAA/Greg Weekes
About a block farther at 135 Post St. is Gump's , a San Francisco institution known for distinctive gift items, home and garden accessories, furnishings and Asian-inspired jewelry. The emphasis at the three-level Crocker Galleria (50 Post St. between Kearny and Montgomery streets) is on casual eateries, sweet shops (cupcakes, chocolates) and local businesses (hair and nail salons, florists). There's also a rooftop seating area. It's closed on Sunday. A small farmers market sets up on the first floor Thurs. 10-2.