Introduction
Under a bright blue desert sky, surrounded by mountains and ancient pueblo villages, Santa Fe's short, earthen-hued adobe buildings huddle around a central plaza. Native and Hispanic Catholic influences blend effortlessly in this small capital city, which was occupied by Pueblo Indians, Spanish colonists and Mexican explorers before a U.S. flag flew atop the plaza. Once a site for bullfights, battles, cattle grazing and promenades, the plaza remains the nucleus of Santa Fe. A block from the Cathedral Basilica of St. Francis of Assisi and abutting the Palace of the Governors, it's here where festivals are held, where teenagers gossip into the wee hours and where visitors congregate before heading to the art museums, churches, galleries and historic buildings for which the city is known.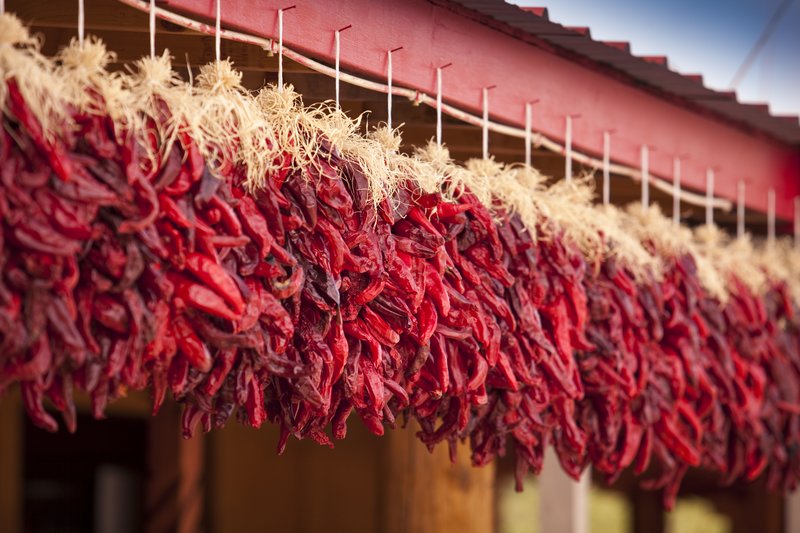 Pgiam/iStockphoto.com
Santa Fe's distinctive style is evident—you'll find it in the adobe haciendas and quiet courtyards; spicy, chile-laced Southwestern cuisine; churches, chapels and cathedrals; cultural celebrations; and museums and galleries filled with vivid folk art, Native American pottery, contemporary expressions and Hispanic devotional art. Artists and creative sorts have been drawn to Santa Fe for its minimal, rugged landscape since the 1920s, and more recently it has blossomed into an arts community of international merit and an important destination for art lovers.