One Day in Santa FeAAA editors suggest these activities for a great short vacation experience.
Morning Spend the morning hanging out downtown at The Plaza. Lushly leafy in the summer and warmed by rows of luminaria candles during the winter holiday season, this square block of trees, walkways and welcoming benches is meeting place central in Santa Fe. Have breakfast with the locals at Tia Sophia's (a block away at 210 W. San Francisco St.), touted for its authentic New Mexican grub. You can't go wrong with eggs, pinto beans and a blue corn cheese enchilada topped with red or green chile (or both).
Then grab coffee and explore. The Cathedral Basilica of St. Francis of Assisi , bordered by a lovely little park, has an imposing Romanesque architectural style that provides a dramatic contrast to the surrounding low adobe buildings, all tan colors and rounded contours. Immerse yourself in Georgia O'Keeffe's minimalist genius at the Georgia O'Keeffe Museum ; the small but outstanding collection of her paintings is easily appreciated in an hour.
Shop. Downtown Santa Fe is packed with fun places to go, from trendy mall-type retailers (the Santa Fe Arcade, on The Plaza's south side) to souvenirs galore at the Five & Dime General Store and all things Southwestern at Ortega's on the Plaza (101 W. San Francisco St.), where you'll find Native American jewelry, pueblo pottery, Navajo weavings, beaded necklaces and other exquisitely crafted items. Browse for keepsakes in front of the Palace of the Governors , where Native American artists spread their wares on the sidewalk. Inside the building, once Spain's seat of government for the American Southwest, exhibits chart Santa Fe's 4-century history.
Afternoon Shopping and sightseeing always work up an appetite, so head to Cafe Pasqual's (on Don Gaspar Avenue just off The Plaza) for lunch. You may well have to wait—this is a small place—but it's worth it for inventively prepared dishes like the bison burger with caramelized onions and roasted green chiles.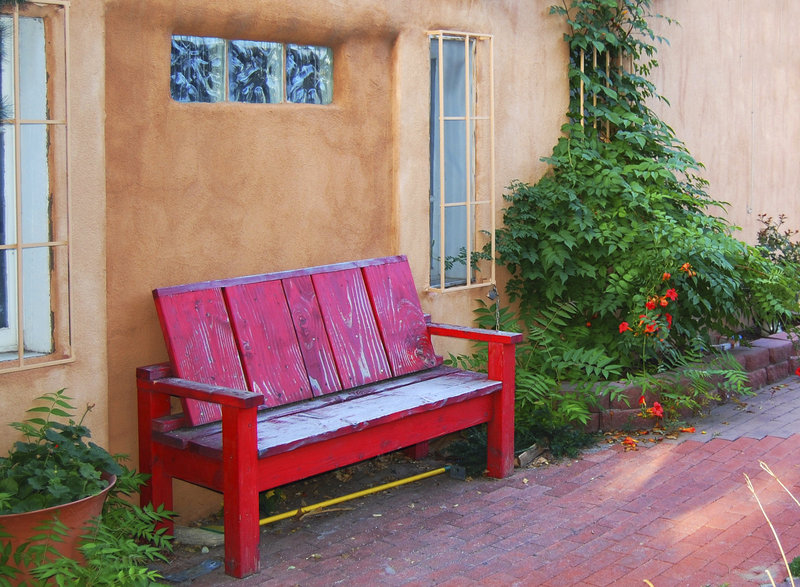 ivanastar/iStockphoto.com
Walk if off with a stroll down Old Santa Fe Trail to the San Miguel Chapel . Built in 1610, its simple, sturdy adobe walls enclose an interior with a timber-beamed ceiling and a breathtaking, hand-carved wooden reredos (altar screen) with paintings and statues of saints. Next door is the equally impressive Loretto Chapel , where a staircase leading to the choir loft incorporates two complete turns without any visible means of support; legend claims it was built by a mysterious carpenter who then vanished without a trace.
A couple of miles south of town via Old Santa Fe Trail is Museum Hill, where twin museums compete for your attention. The Museum of Indian Arts and Culture presents rotating exhibits covering everything from Huichol art to Native American couture. Here, Now and Always is an introduction to the American Southwest's indigenous communities told through poetry, story and song. At the Museum of International Folk Art peruse wood carvings, retablos (devotional paintings created on sheets of tin), masks, costumes, dolls and toys from North America, Latin America, Europe, Africa and the Middle East.
Not interested in slogging through a museum? Walk along Canyon Road, running 10 blocks between East Alameda and Acequia Madre streets. A selection of upscale art galleries—most of them housed in handsome adobe buildings—exhibit paintings, sculpture, pottery, rugs, custom-designed furniture and other high-quality items. They're fun to duck into even if your credit card never sees the light of day. Then chill for a bit in the outdoor garden at the Wiford Gallery (403 Canyon Rd.) while contemplating the array of copper and stainless steel wind sculptures that are set into motion at the slightest breeze.
Evening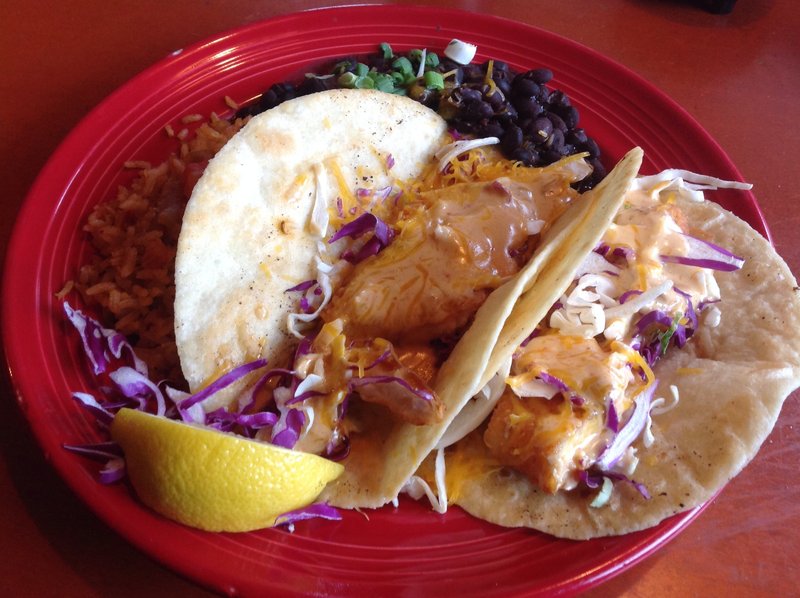 AAA/Inspector 557
The Pink Adobe (406 Old Santa Fe Tr.) is a local institution, and the restaurant's Dragon Room Lounge is a fun place to have a before-dinner drink and mingle with Santa Fe's artsy crowd. If you're in the mood for an elegant dinner, make an evening of it at the Coyote Cafe. This refined yet cozy restaurant serves some of the most creatively prepared food in town—order the signature pepper-crusted elk tenderloin—and the wait staff provides top-notch service. Much more down home is the Cowgirl Bar and Grill (319 S. Guadalupe St.), with a tree-shaded patio, live music, "cowgirl karaoke" nights and specialties like Frito pie, mesquite-smoked beef brisket and butternut squash casserole.