Santa Fe Nightlife Given Santa Fe's close relationship with the fine arts, it's no surprise that highbrow cultural events top the social calendar. First and foremost is the Santa Fe Opera, where classics like "Madame Butterfly," contemporary works and world premieres are performed in a state-of-the-art, open-air venue that has the Sangre de Cristo and Jemez mountains as a backdrop. This may be the only opera company in the world that has to compete with a spectacular sunset for the audience's attention. The show actually begins a couple of hours earlier, when opera goers begin arriving with lavish tailgate picnics in tow. Attendees also can take advantage of a preview buffet set up on the landscaped rehearsal grounds.
Some 40 performances are offered in July and August. Single ticket prices range $32-$225, depending on the seating section and performance date, and are nonrefundable. A roof covers all seating areas, but evenings can occasionally be cool, rainy or both. The facility is located 7 miles north of downtown Santa Fe on the west side of US 84/285 (exit 168). The box office is open Mon.-Fri. 9-5 (Mon.-Sat. 9-5 during the season); phone (505) 986-5900 or (800) 280-4654.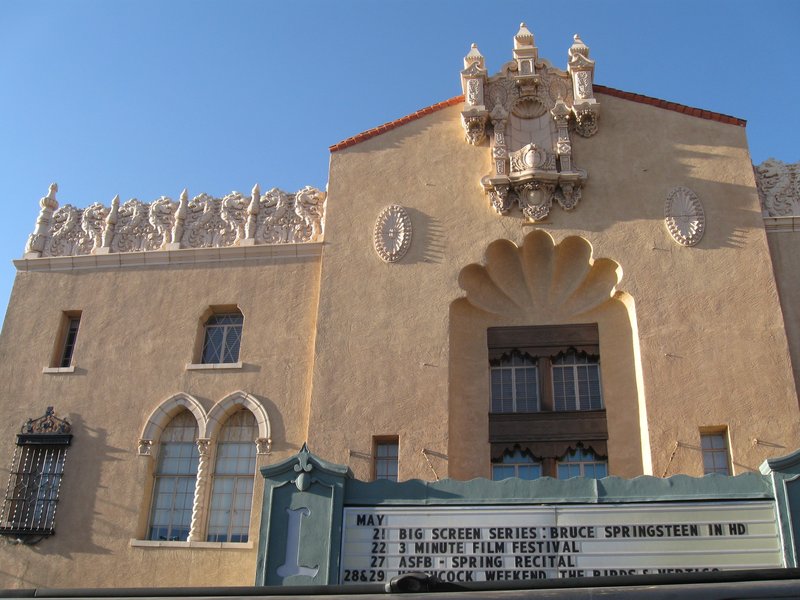 AAA/Greg Weekes
A variety of events—from the Santa Fe Chamber Music Festival, performances by the Santa Fe Symphony Orchestra and the Aspen Santa Fe Ballet, and popular music headliners to theater, ballet and classic film festivals—take place at the Lensic Performing Arts Center (211 W. San Francisco St.). The Lensic opened in 1931 as a movie palace and vaudeville theater; a major renovation in 2001 retained the building's distinctive Spanish-style facade and rooftop line of undulating sea serpents. Phone (505) 988-1234 for the box office.
The Pink Adobe (406 Old Santa Fe Tr. across from the San Miguel Mission Church) has been around since 1944, when Rosalea Murphy opened the doors of her restaurant. Locals refer to it as "the Pink," and the restaurant's Dragon Room Lounge is a popular hangout with the artsy crowd. The ambience is classy: dim lighting, walls decorated with carved wood dragons, and a bar with elm trees growing through the roof. Live music runs to jazz, salsa and flamenco, and the specialty margaritas pack a potent punch. Phone (505) 983-7712.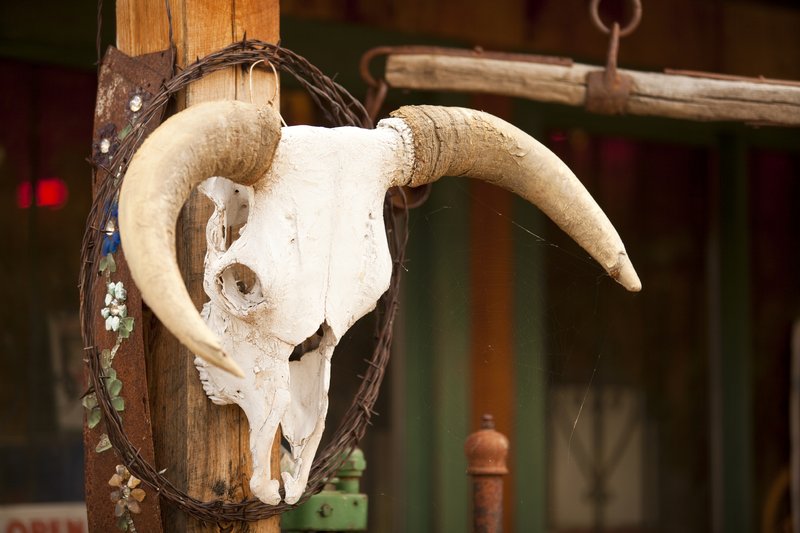 Pgiam/iStockphoto.com
More raucous is dive bar Evangelo's (200 W. San Francisco St.). In the basement (Underground at Evangelo's) local rock and reggae bands tear it up several nights a week. The mahogany bar dispenses a variety of imported brews. Cowgirl BBQ (319 S. Guadalupe St.) has a big outdoor patio with a lantern-festooned tree, country bands, Cowgirl Karaoke nights and—parents take note—a Kid Corral to keep the young 'uns happy.
Or among the other nice things to do downtown, you could take an evening stroll. Weather permitting (meaning if it isn't too chilly), The Plaza is a pretty, peaceful spot to relax on a bench, enjoy an ice cream cone and people watch. You may even be treated to an impromptu concert by a couple of jamming musicians.