What to Do in Santa Fe Hang out at The Plaza (officially Santa Fe Plaza), the heart of the city. People gather at the square morning, noon and night to relax, socialize and browse. Sit on a bench and have your morning coffee before hitting the maze of shops that surround this pretty, peaceful green space.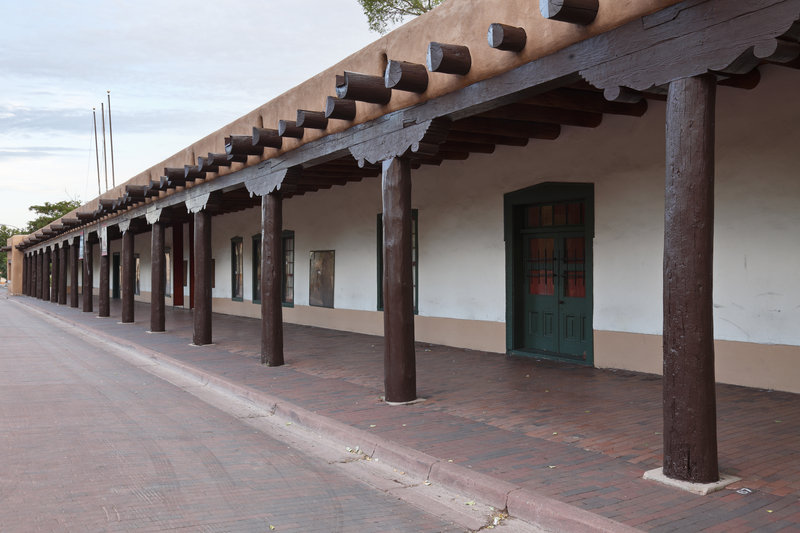 compassandcamera/iStockphoto.com
Check out the crafts, jewelry, sand paintings and other artworks created by Native American artisans that are for sale under the portal (porch) of the Palace of the Governors bordering one side of The Plaza. Then step inside this low-slung adobe building and take a look at exhibits that chronicle Santa Fe's long history.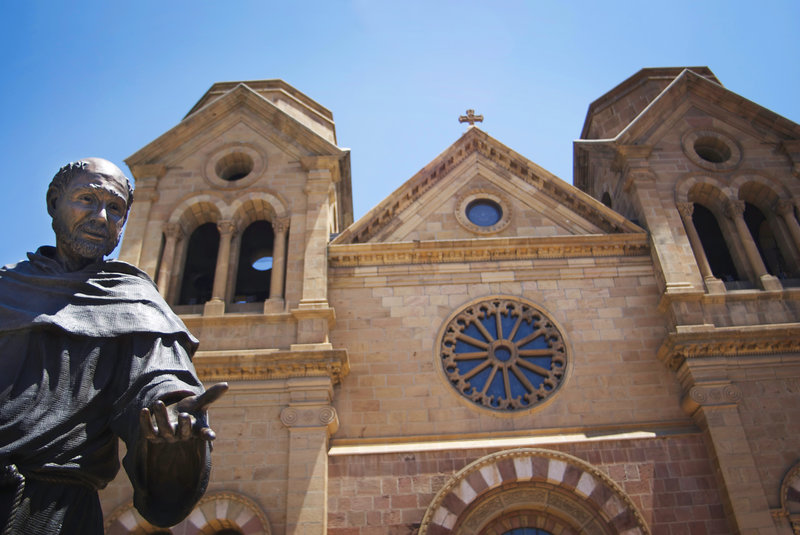 amygdala_imagery/iStockphoto.com
Relax in the tree-shaded garden at the Cathedral Basilica of St. Francis of Assisi . This venerable building, the first church in New Mexico to be designated a cathedral basilica, anchors the east side of The Plaza and towers over its adobe neighbors.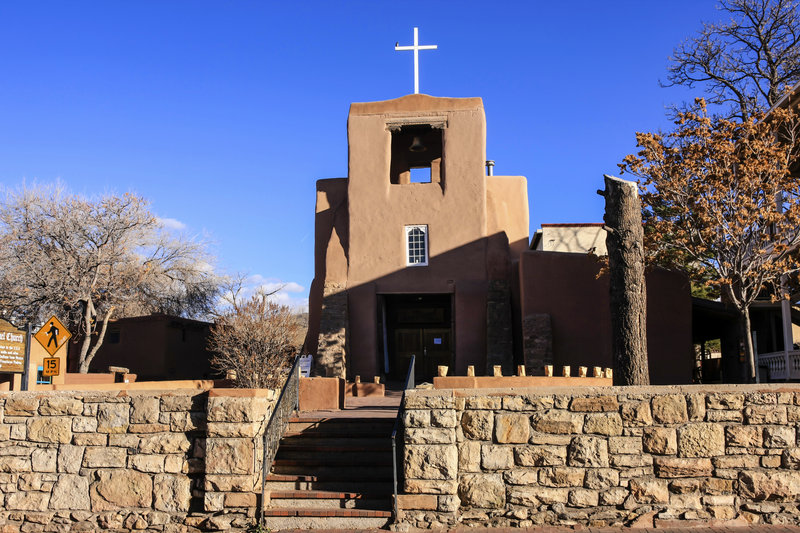 csfotoimages/iStockphoto.com
The sturdy adobe walls of the San Miguel Chapel have stood for more than 4 centuries. The church's sanctuary, with its massive wooden ceiling beams and beautiful hand-carved reredos (altar screen), is simple—and simply lovely.
Seek out little Sena Plaza, one of the city's hidden delights. A serene, plant-filled courtyard with a burbling fountain, the plaza is surrounded by buildings that were once the center of a 19th-century hacienda and today house shops and places to eat. On a pleasant evening the outdoor patio at La Casa Sena Restaurant is a delightful spot to dine al fresco while listening to live music.
Spend an afternoon wandering in and out of the art galleries along Canyon Road. Not only is this residential neighborhood one of the city's loveliest things to see, but many galleries feature public gardens filled with creative sculptures and other works of art. Don't miss the Wiford Gallery's collection of wind sculptures by Utah artist Lyman Whitaker, delicate-looking copper and stainless steel creations that twirl in the slightest breeze.
Have a classic New Mexican breakfast at Tia Sophia's. Locals love this cheerful little restaurant a block from The Plaza. You can't go wrong with green chile huevos rancheros or blue corn cheese enchiladas and a basket of puffy, cinnamon sugar-dusted sopaipillas.
When it's time for lunch, head to Cafe Pasqual's. Named for the folk saint of Mexican and New Mexican kitchens, this festively decorated eatery bustles all day—and with good reason. Dishes like carne asada, mole enchiladas and an awesome green chile cheeseburger are made to order, expertly spiced and absolutely delicious. If you're suitably inspired by the city's culinary excellence, sign up for a cooking class at the Santa Fe School of Cooking, just steps away from the plaza on San Francisco Street.
Attend a summer performance given by the highly regarded Santa Fe Opera. This stunningly modern open-air theater has an ace in the hole: a dramatic natural backdrop courtesy of the Sangre de Cristo Mountains.
From New Mexican carved wood cupboards (trasteros) to Mexican mayólica (tin-glazed earthenware) to Indonesian shadow puppets, the collections at the Museum of International Folk Art are noteworthy. Don't miss the colorfully creative miniature village scenes by Spanish and Latin American artists.