Best Attractions in SeattleIn a city with dozens of attractions and fun things to do, you may have trouble deciding where to spend your time. Here are the highlights for this destination, as chosen by AAA editors.
GEMs are "Great Experiences for Members."
If there is one destination that encapsulates Seattle (and should be included in every vacation), it's Pike Place Market . A city landmark for more than a century, the market started out as a place for farmers to sell their products and was a key source of cheap food during the Great Depression. The bedrock enterprises—a year-round farmers market and crafts arcade—remain, but you'll also find ethnic groceries, local restaurants, bakeries, meat and seafood stalls, bookstores and specialty shops. One bit of planning advice: The Market Garage at 1531 Western Ave., just down the hill from Victor Steinbrueck Park, is a convenient place to park.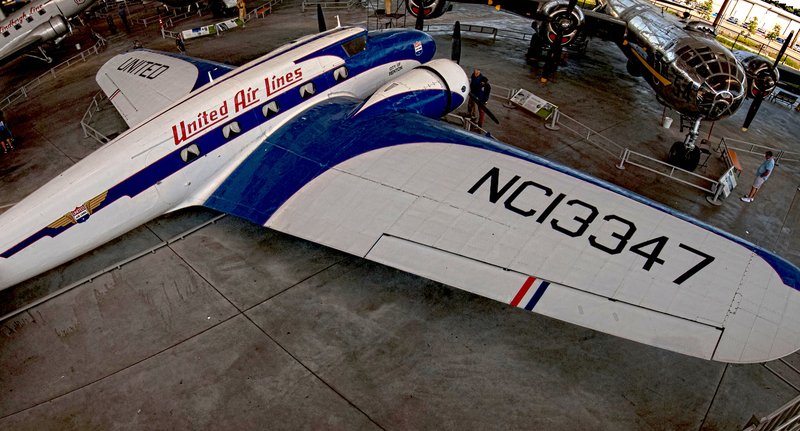 flickr / CC BY/Aaron Headly
Museums to visit during your travel? Seattle has a bunch of them. The Museum of Flight has an aircraft collection that includes early examples like the Lilienthal 1893 Glider—a contraption with curving, batlike wings that predated the Wright Brothers' first efforts—as well as more recent technological advancements (check out the sleek Concorde jetliner). The museum also is the permanent home of NASA's Space Shuttle Trainer, used by every shuttle astronaut.
At the Seattle Art Museum , exhibits are organized thematically rather than chronologically, with airy, track-lit galleries offering a captivating mix of everything from African pottery and masks to Native American carved glass to Persian wall hangings. There are masterpieces everyone should see during their trip, like Anthony van Dyck's "Pomponne II de Bellièvre" and Albert Bierstadt's "Puget Sound on the Pacific Coast," a Japanese Crow screen and almost 1,000 pieces of porcelain. The museum's iconic "Hammering Man"—a towering black mechanical sculpture complete with movable arm—presides over the 1st Avenue entrance.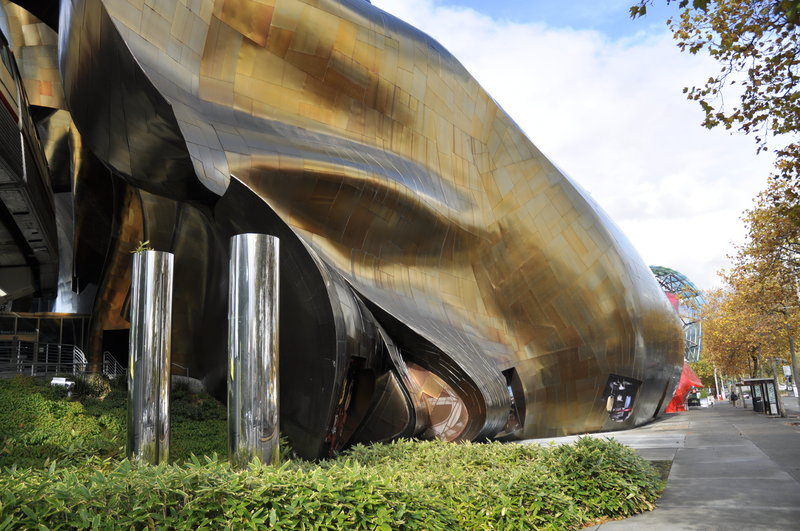 AAA/Photo submitted by Brooke Holt
Switch gears from the artistic to the musical and find fun things to do with friends at MoPOP (Museum of Pop Culture) , on the grounds of Seattle Center . The museum salutes all things visionary with exhibit galleries exploring science fiction, popular culture and music, with videos, interactive displays and memorabilia. Rockers will want to pay their respects to Seattle-born Jimi Hendrix, whose pioneering blend of blues and psychedelia and awesome guitar mastery revolutionized pop in the late '60s.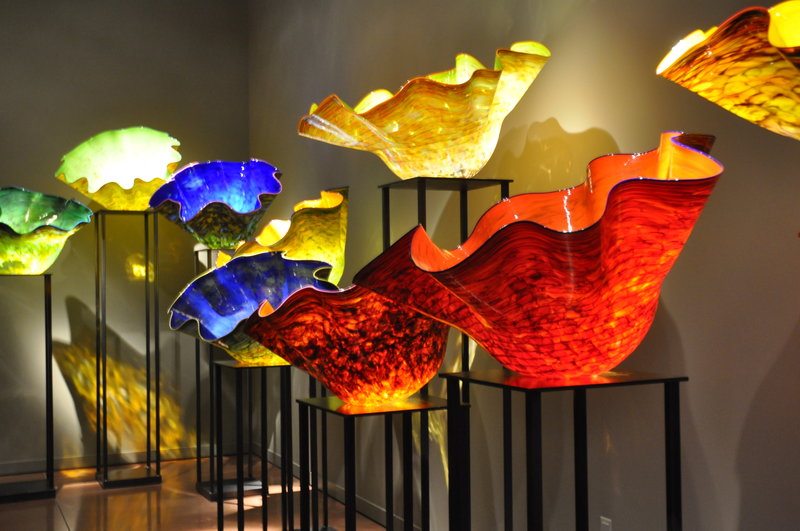 AAA/Photo submitted by Brooke Holt
The amazing glass sculptures created by Dale Chihuly are showcased in special exhibitions around the world, but it's a real treat to be able to view the artist's work in his own back yard (Chihuly is a Tacoma native). Chihuly Garden and Glass , on the Seattle Center grounds, features a spectacular collection of glass art; among the many highlights is a suspended, 100-foot-long explosion of red, yellow, orange and amber flowers.
Looking for things to do this weekend? The Emerald City is a particularly apt nickname for Seattle, and its botanical riches can be enjoyed at many area parks and gardens.
Volunteer Park
, in the Capitol Hill neighborhood, is Seattle's most elegant green space, an expanse of formal gardens, glass-surfaced ponds, and noble cedars and spruces surrounded by fine old mansions. Cactuses, orchids and tropical vegetation grow in the steel and cast-iron
Volunteer Park Conservatory
. The
Washington Park Arboretum
spreads south from Union Bay, encompassing 200 wooded acres and thousands of species of trees, shrubs and flowers from the Pacific Northwest and around the world. It looks simultaneously manicured and wild, and there's beauty in every season.
Water, of course, plays an instrumental role in past and present Seattle history. Ballard's
Hiram M. Chittenden Locks
are located on the Lake Washington Ship Canal, which connects saltwater Puget Sound with the freshwater network formed by Salmon Bay, Lake Union, Portage Bay, Union Bay and Lake Washington. "Seattle's ditch" opened in 1917 and is still among the nation's busiest. The nearby
Fish Ladder
enables sockeye, chinook and coho salmon to swim on a gradual incline as they migrate to their spawning grounds in upstream creeks and rivers.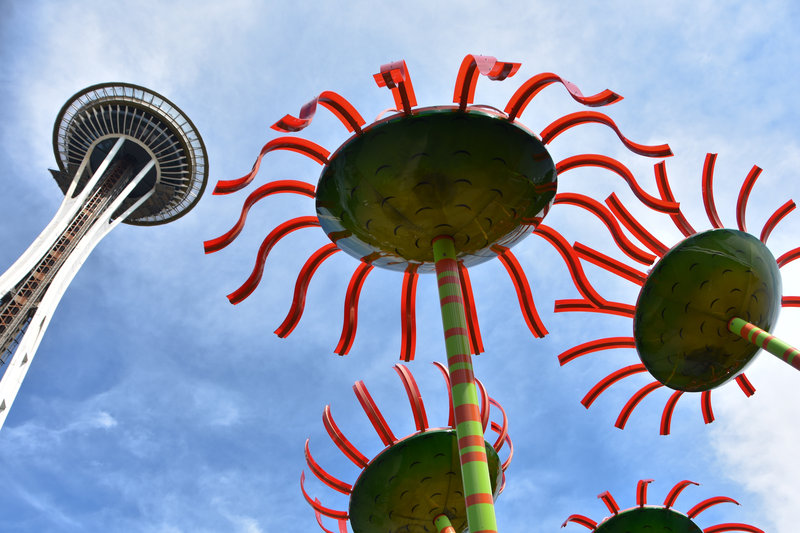 AAA/Katie Broome
Perhaps one of the most conventionally touristy things to do in Seattle is trek to the top of the Space Needle . Its futuristic space-age look was conceived as a symbolic icon for the 1962 World's Fair. The kind of place longtime residents pay little attention to but first-time visitors should not miss, it offers a breathtaking 360-degree panorama from the observation deck at the 520-foot level; telescopes installed on the outside walkway intensify the views.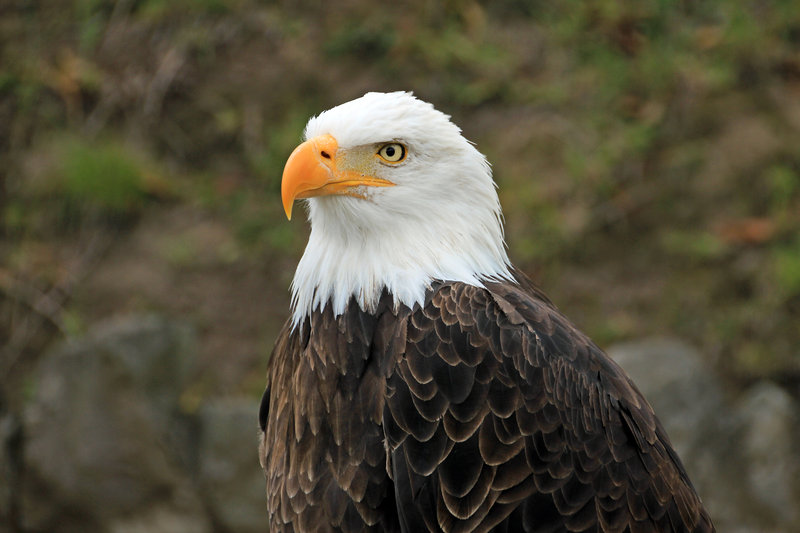 cicloco/iStockphoto.com
Another tourist favorite is the Woodland Park Zoo . Bears, river otters and bald eagles are among the inhabitants of Northern Trail, which replicates a harsh cold-weather environment, while the elephants of Tropical Asia and the jaguars, gorillas, monkeys and lemurs of the Tropical Rain Forest are accustomed to more comfy temperatures.
See all the AAA recommended attractions for this destination.