About Sitka Surrounded by high peaks and small wooded islands, historic Sitka is accessible by air or the Alaska Marine Highway.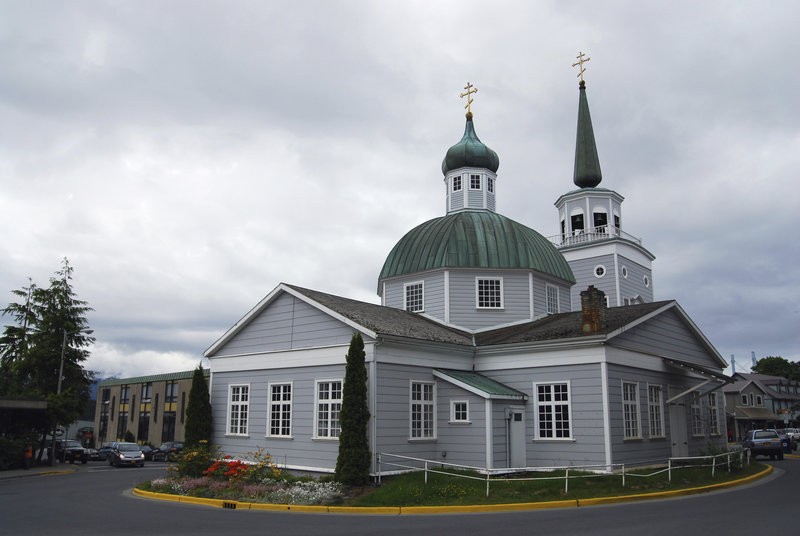 Nancy Nehring/iStockphoto.com
In 1804 Russians led by Alexander Baranov established a settlement on the site of an ancient Tlingit (KLINK-it) village; that settlement became the capital of Russian America. Originally named New Archangel, it was a thriving port of nearly 3,000 when San Francisco was just a mission village. Castle Hill marks the site of Baranov's headquarters and commemorates the 1867 ceremony that transferred ownership of Alaska from Russia to the United States. St. Michael's Cathedral, a restored Russian church with an onion-shaped dome, contains a collection of religious icons and artwork; phone (907) 747-8120.
The colorfully costumed New Archangel Dancers perform Russian dances in the Harrigan Centennial Hall auditorium, 330 Harbor Dr., during summer when large ships are in port; phone (907) 747-5516. Performances by the Sheet'ka Kwaán Naa Kahidi Native Dancers are given at the Tribal Community House on Katlian Street; phone (907) 747-7290.
For cruise ship and ferry passengers, Sitka Tribal Tours offers a short bus tour of Sitka, which includes guide service and round-trip transportation from the port; its native Alaskan guides all live in the Sitka community. The company also offers performances by native dancers as well as walking tours of the town and Sitka National Historical Park; phone (907) 747-0110.
Visitor Centers Visit Sitka 104 Lake St. Sitka, AK 99835. Phone:(907)747-8604 or (800)557-4852
Things to Do Alaska Raptor Center