Introduction When planning a trip to Florida, what comes to mind? A tuxedoed mouse and sun-kissed, palm tree-lined shores, perhaps? The St. Petersburg-Clearwater area certainly delivers the latter, with the Pinellas Peninsula and 11 barrier islands offering more than 380 miles of beach and fun things to do. You can unwind at secluded, white-sand oases lapped by crystal-clear waters; plus, a myriad of salt air-inspired recreational activities ensure you'll get more than just your toes wet.
Adventurous Things to Do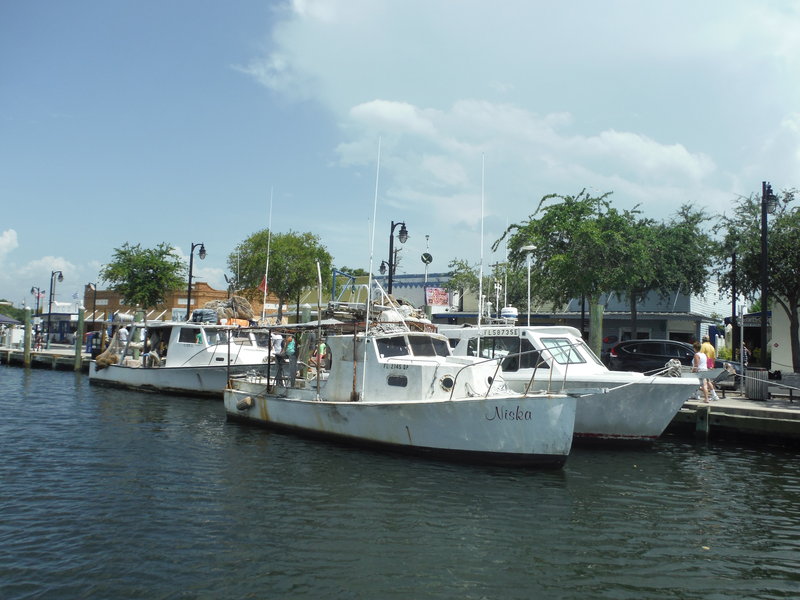 AAA/Inspector 76
Those who plunge even deeper into this Gulf Coast destination won't find merely surf and sand castles. About an hour and a half west of Mickey and Co., Florida's Sun Coast boasts its own band of charismatic characters. The kilted, bagpipe-loving strongmen who takeover Dunedin (a quaint community with Scottish roots) during the Highland Games in March are sure to amaze you. Similarly astounding are the Mediterranean food places staffed by Tarpon Springs residents. Sample some of these heady treats and you'll soon be offering a toast to the first batch of Greeks to settle here around the turn of the 20th century. If you're looking for fun things to do with kids, you're guaranteed to laugh out loud watching the boisterous street performers drawing crowds to Clearwater Beach's Pier 60 every evening. You could encounter a fire-breather with a keen sense of humor or a few wily living "statues" plunked mutely behind greenback-stuffed tip jars.
Fun Things to See
Of course, the grandmaster of the St. Petersburg-Clearwater area—Salvador Dalí, a kooky artistic genius sporting a cape and an upturned mustache—exemplifies this locale's other showstoppers. Cultural institutions, including The Dalí Museum and the Leepa-Rattner Museum of Art, add a fresh perspective to a region long celebrated for its natural splendor and nearby restaurant scene. But please, don't take our word for it. Explore St. Pete, Clearwater and the vicinity's host of captivating waterfront communities yourself, then paint your own portrait of this rousing segment of the Sunshine State.