About St. Simons Island St. Simons Island had an active Colonial period. The area around Gascoigne Bluff served as the headquarters for English ships after 1736. Land disputes between Spain and England exploded in 1742 with the Battle of Bloody Marsh. Timber cut on the island was used in the first ships of the U.S. Navy, including the USS Constitution.
Aaron Burr sought refuge along the shores of St. Simons Island after his duel with Alexander Hamilton. British actress Fanny Kemble Butler penned many of her anti-slavery letters at the Hampton Plantation. Near the remains of the moat that surrounded the town of Frederica stand ancient live oaks under which John and Charles Wesley, the Anglican ministers who founded Methodism, once preached.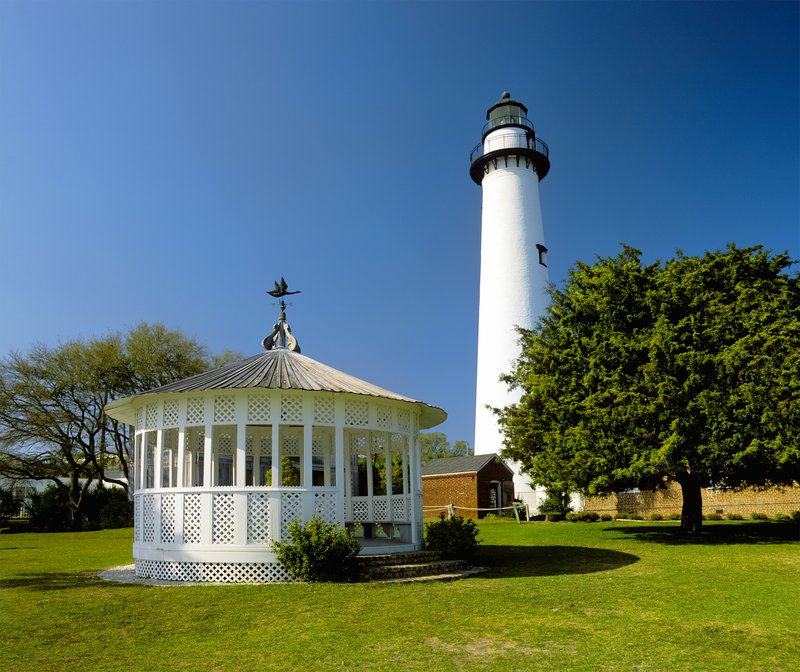 Ron_Thomas/iStockphoto.com
The village, at the island's southern tip, includes an 1872 working lighthouse, coastal history museum and fishing pier. St. Simons Island provides an appropriate setting for such activities as golf, tennis, fishing and boating. Bicycle trails parallel many of the roads on the island.
Visitor Centers St. Simons Island Visitors Center 529 Beachview Dr. St. Simons Island, GA 31522. Phone:(912)638-9014
Things to Do Arthur J. Moore Methodist Museum
St. Simons Island Lighthouse Museum and A.W. Jones Heritage Center