Little DeersBy Patricia Miller
The Florida Keys are famous for their fun things to do, Key lime pie, dazzling sunsets, and marine wildlife, but one small creature indigenous to the area is relatively unknown outside the islands: the Florida Key deer. A tiny subspecies of the much larger Virginia white-tailed deer, Key deer are the smallest race of deer in North America, measuring only 24-32 inches at the shoulder (about the height of an Irish Setter) and weighing an average 65 pounds. These Lilliputian creatures vary in color from reddish brown to slate gray and exist nowhere else in the world but Big Pine Key . You'll find these endangered animals at the 9,200-acre National Key Deer Refuge , which draws some 90,000 annual visitors.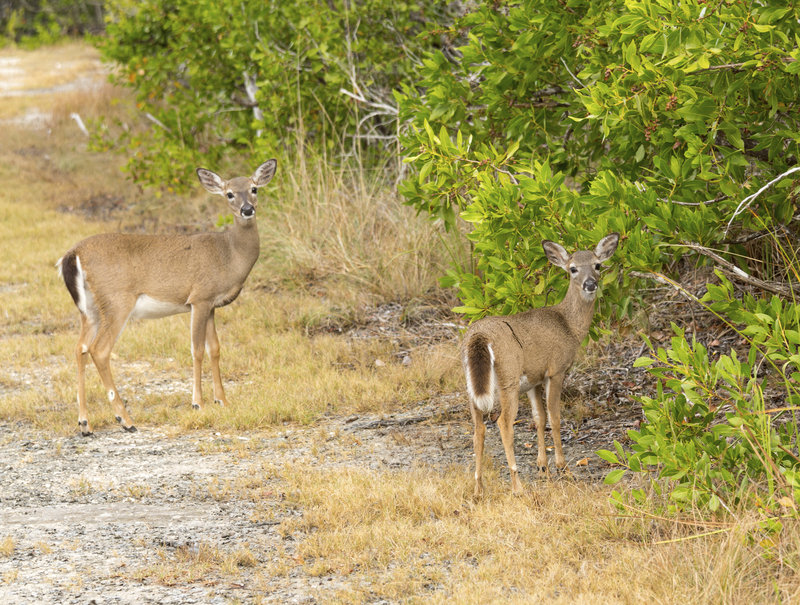 BackyardProduction/iStockphoto.com
Approximately 800-1,000 Key deer survive at the destination—a vast improvement over the 1940s and 1950s, when they numbered fewer than 50 and were being hunted to extinction. Today, urban development is the greatest threat as new communities create more traffic, forcing deer to cross busy roads to reach water and grazing areas. Motorists kill an estimated 30-40 deer each year.
Most deer fatalities occur along US 1 and Key Deer Boulevard, and several agencies—the Nature Conservancy, the Florida Department of Transportation, the U.S. Fish & Wildlife Service, county government and local citizens groups—have banded together to address the loss. The posted speed limit is now 45 mph during the daytime and 35 mph during nighttime on the stretch of US 1 running through Big Pine Key, greatly lowering the risk of collisions, especially at dawn and dusk when the deer come out to feed.
Visitors on vacation are often tempted to treat the darling deer like pets, rather than wild animals, but feeding Key deer is illegal. Small herds sometimes roam near hotels looking for a handout. It's important to remember that any physical contact with the deer lessens their natural fear of humans and increases their risk of injury, disease, poaching and dog attacks.
While the Key deer's chances for survival have increased, the future is still in jeopardy. Drive carefully, and help protect these beautiful and fascinating creatures—one of the Florida Keys' best-kept secrets and things to see.