ShoppingShopping in cosmopolitan Toronto is a delight. You can spend a little, or you can spend a lot—it all depends on where you go and what you're looking for. In addition to the requisite malls, markets and specialty districts, this international city is blessed with an array of exclusive shops with creations by fashion's elite as well as an assortment of ethnic areas where bargains abound.
And, although the concept is not unique to Toronto, the city's maze of subterranean shopping concourses, is certainly one of the largest. Known as PATH, Toronto's downtown arcade has 28 kilometres (17 mi.) of walkways leading to approximately 1,200 retail outlets, services and entertainment destinations. The system links department stores, subway and train stations, hotels, attractions, sports venues, office towers and garages, providing an escape from the extremes of Toronto weather. Color-coded PATH signs denote access points, with each letter indicating a compass direction: the red P represents south, the orange A shows the way west, the blue T designates north and the yellow H east. So, if you're up for a hike, you can negotiate the underground network of walkways and trek from Union Station to the Eaton Centre without setting foot outdoors.
Antiques Should you be in the market for antiques, a good place to start your quest is Toronto Antiques on King, in the heart of Toronto's theater district between the Princess of Wales and Royal Alexandra theaters at 284 King St. W. This collection of antique dealers under one roof brings together shops specializing in everything from fine furniture to antique rugs, estate jewelry and Canadian art—one-stop shopping, so to speak.
You might have to do some digging, but treasures can be discovered in the North Market building at the St. Lawrence Market on Front Street. More than 120 merchants and vendors gather here on Sundays year-round to display their vintage wares and collectibles. And, although this might be a long shot, if you happen to be in the city on a Canadian holiday, you'll definitely want to check out Toronto's longest running antique show, the Heritage Antique Market. More than 70 dealers from Ontario and Québec set up shop at the Centerpoint Mall; offshoots of this show include the Heritage Monthly Antique Market, which operates one Sunday each month at Cloverdale Mall in Etobicoke, and the Antiques at the Grand Luxe events, which take place four times a year at the Grand Luxe Event Boutique on Bayview Avenue and also has vintage clothing and accessories.
Other areas where antique shops proliferate include the section of Yonge Street near the Rosedale subway station and the Leslieville area, spread along Queen Street E. The latter is especially known for furniture bargains. Mirvish Village, on Markham Street near Bathurst, is a cluster of Victorian homes repurposed as arts and crafts galleries, bookstores, specialty stores and vintage clothing shops.
MallsWithout a doubt the city's mall of malls is CF Toronto Eaton Centre, and a $400 million redevelopment has made it even better. Anything that covers two entire city blocks and can be accessed from two different subway stations (Dundas and Queen) is a force to be reckoned with. This huge shopping center with its soaring glass ceiling doesn't disappoint and is among the fun places to go in Toronto. Designed to resemble the Galleria Vittorio Emanuele II in Milan, Italy, Eaton Centre is an attraction in its own right with more than 250 shops, restaurants and services. In addition to Canadian shops you'll find familiar names such as Abercrombie & Fitch, Banana Republic, H&M, Old Navy and Williams-Sonoma, and it now houses Canada's first Saks 5th Avenue; Nordstrom opened here as a flagship location in September 2016. An interesting mall feature is a mobile-like sculpture of a flock of Canada geese in flight suspended from the glass galleria.
A skywalk over Queen Street connects Eaton Centre with another venerable Canadian retailer. The Simpsons department store that anchored that intersection for years was part of the chain acquired by the Hudson's Bay Company and is now known as Hudson's Bay.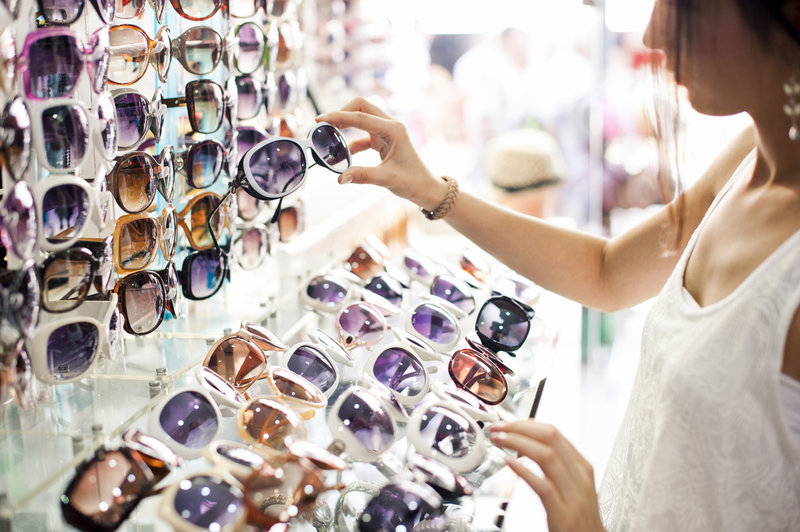 UygarGeographic/iStockphoto.com
In west Toronto the Dufferin Mall has more than 120 stores and farther north on Dufferin, just south of the 401, is the upscale 250-store Yorkdale Shopping Centre. Even more upscale is Yorkville Village on Avenue Rd. in Yorkville, strong on designer fashions and home décor. Sherway Gardens, farther out at Etobicoke, has a good range of stores and a pleasant ambience.
Markets
katyenka/iStockphoto.com
A trip to a local market is always a fun thing to do on vacation, and Toronto has two that fill the bill. The historic St. Lawrence Market at Front Street E. and Jarvis is actually two buildings: the South St. Lawrence Market and the North St. Lawrence Market. The South St. Lawrence Market, the building that Torontonians have come to since 1901 to shop for fresh fruits and vegetables, meat, fish, baked goods and dairy products, actually served as Toronto's first city hall 1845-99. More than 50 stalls on two levels of this brick building are still occupied by vendors whose cases brim with prime meats, produce and cheeses. Other merchants offer gourmet accompaniments, flowers, teas and coffees and specialty items. A foodie could spend hours here in rapturous delight savoring the wonderful aromas and the choices to be made. The market is open Tuesday through Saturday, though it's at its busiest on Saturday when it opens at 5 a.m. On Saturdays farmers add to the mix, bringing meats and produce to the North St. Lawrence Market, just across the street.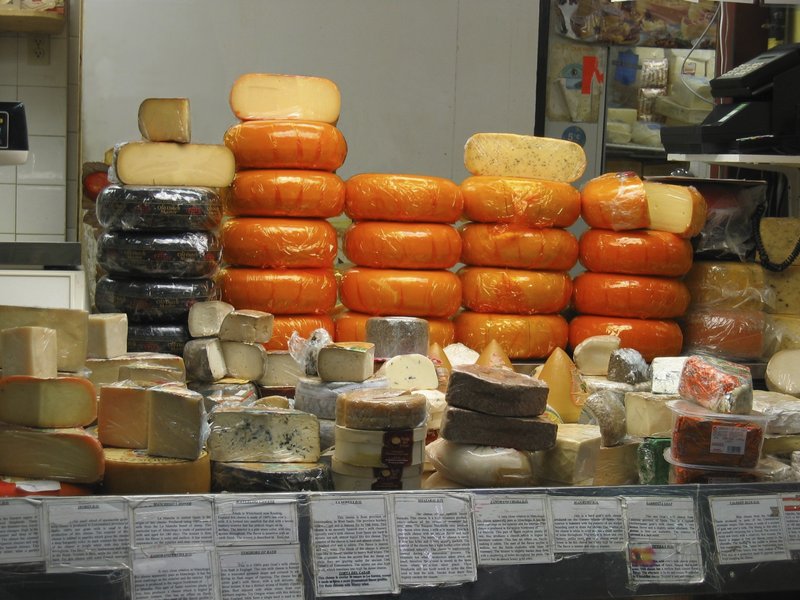 MaryMarin/iStockphoto.com
Another market that had its beginnings in the early 1900s is Kensington Market, which differs from the St. Lawrence in that it is not confined to a building, but rather covers a geographic area. Roughly bounded by College, Dundas and Bathurst streets and Spadina Avenue, the neighborhood has welcomed succeeding waves of immigrants, beginning with Jews from Russia and Poland and followed by new residents from Portugal, the Caribbean, India and the Far East—a true representation of Toronto's diversity (the market, in fact, borders Toronto's Chinatown). The result is a colorful hodge-podge of narrow streets with ethnic cafés and open-air stands proffering meats, produce and clothing. The area has a funky, bohemian feel, enhanced by brightly painted row houses that have been converted into shops selling discount fashions; Kensington Street in particular, has sidewalks lined with racks of vintage goods for sale.
The newly rebuilt plaza in front of Union Station, on Front Street, hosts an outdoor food market in July and August featuring around 30 artisan food producers.
The Evergreen Brick Works, 550 Bayview Ave., is a complex of restored brick factory buildings offering a welcome center, various gardens, bicycle rentals, winter ice-skating, special events, classes, a garden market and a farmer's market; phone (416) 596-1495 or (888) 426-3138.
Outlets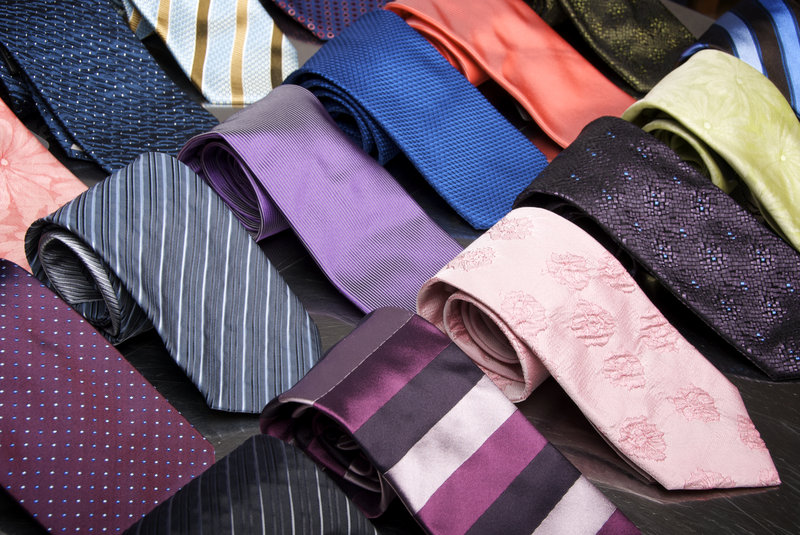 PeskyMonkey/iStockphoto.com
Two true outlet centers can be found in Toronto suburbs. Dixie Outlet Mall, not far from the airport at Dixie Road and Queen Elizabeth Way in Mississauga, has more than 100 retail outlets. You can shop 'til you drop at stores like Calvin Klein, Guess, Levi's and Winners. Or, you can head to Vaughan Mills, just north of the city in Vaughan, where more than 260 outlets include Bass Pro Shops Outdoor World, The Children's Place, LACOSTE, Tommy Hilfiger and Toys 'R' Us/Babies 'R' Us.
Specialty Districts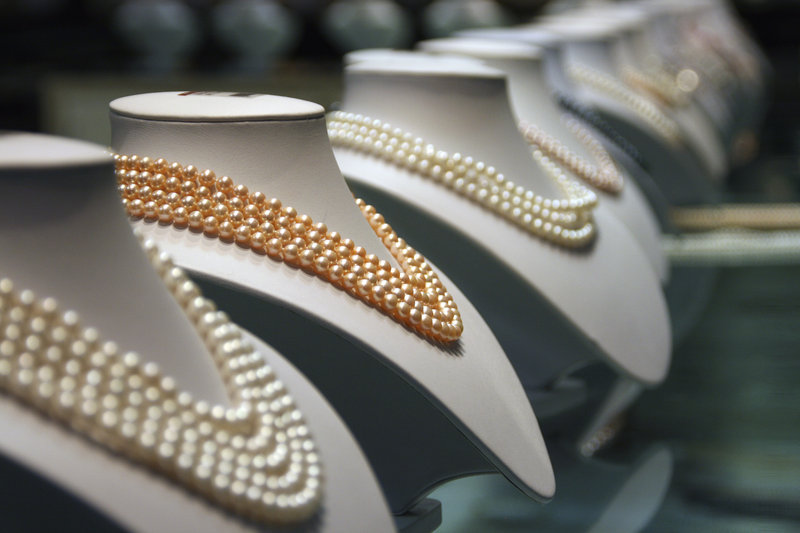 PEDRE/iStockphoto.com
If you're looking for trendy designer fashions, the place to be is Bloor-Yorkville, one of Toronto's most prestigious shopping areas. Centering on Bloor Street W. and the few blocks north and south between Yonge Street and Avenue Road, this is haute couture central. Among the upscale shops lining Bloor Street are Cartier, Chanel, Hermès, Gucci, Louis Vuitton, Prada, and Tiffany & Co. Yorkville, a quiet village in the 1800s and a hippie hangout in the 1960s, retains its Victorian masterpieces, though the residences have been restored and are now occupied by eclectic boutiques and outdoor cafés.
A shopping spree in Bloor-Yorkville must include a visit to Holt Renfrew, Canada's equivalent of Saks Fifth Avenue. The chain's flagship store on Bloor Street features items by design legends such as Balenciaga, Dolce & Gabbana, Versace, Victoria Beckham and Yves Saint Laurent.
Also part of Bloor-Yorkville is Yorkville Village, the renovated and enlarged but equally upscale incarnation of the former Hazelton Lanes shopping center, off Yorkville Avenue between Hazelton Avenue and Avenue Road; and Manulife Centre at Bloor and Bay streets, with more than 25 boutiques, restaurants and services.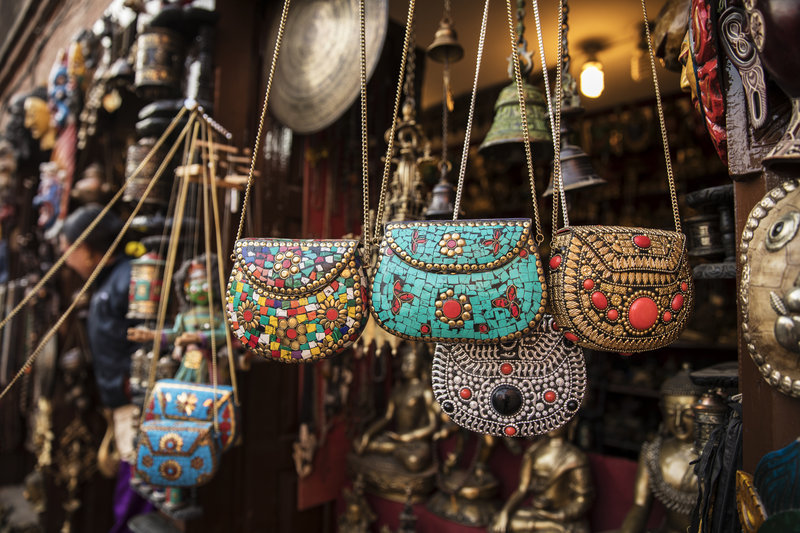 iStockphoto.com/VSanandhakrishna
A visit to Toronto would be incomplete without experiencing the city's ethnic neighborhoods, whether you're seriously shopping for that unique item or just browsing and soaking in the sights and sounds. Chinatown, which abuts Kensington Market and is centered on Spadina Avenue between College and Queen streets, is in itself multicultural, encompassing immigrants not just from China but also those from Hong Kong, Taiwan, Vietnam, Pakistan and India. Shops, mostly small store-front affairs, spill out onto the street offering clothing and souvenirs at bargain prices; hand-lettered signs proclaim the best deals. When you're in search of places to eat, local restaurants tempt prospective diners with enticing aromas and specials posted in windows.
Although Little Italy, College Street between Bathurst and Ossington, and Greektown, Danforth Avenue between Chester and Jones, are perhaps best known for their dining and nightlife options, both are fine shopping destinations as well. Boutiques mingle with trattorias and bars in Little Italy, which is now also home to other nationalities. Greektown, in addition to its cafés and clubs, is recognized for its home décor and trendy clothing shops. Colorful street signs in both districts proudly remind you of your location.
Queen Street West, roughly between University and Spadina avenues, is a hip shopping area with an up-to-the-minute vibe. It includes The Fashion District, housing more than 20 Canadian designers. As you go further west on Queen Street, the shopping becomes even more edgy and avant-garde. This area, called West Queen West, is where you'll find retro shops, galleries, restaurants and bars.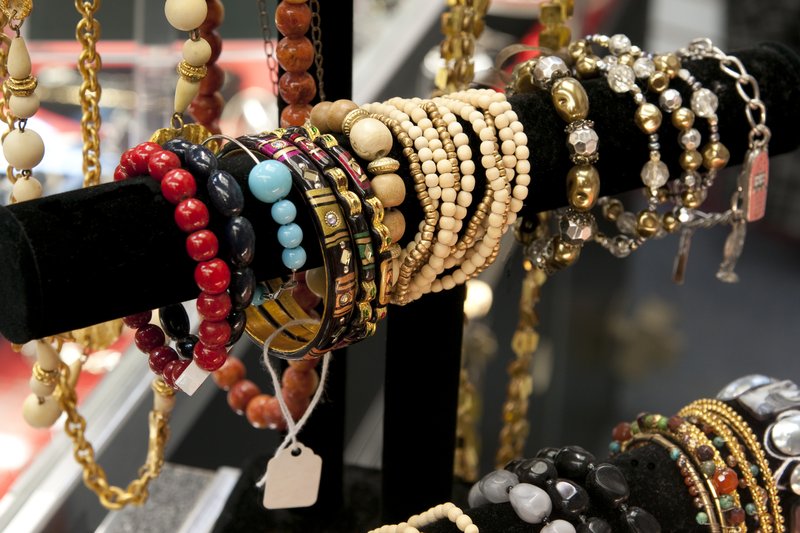 Michael Czosnek/iStockphoto.com
The Distillery District has more than 40 Victorian buildings from the former Gooderham & Worts Distillery, many dating to the mid-19th century. Not far from the downtown waterfront on Mills Street, the rack and tank houses, cooperages and warehouses now contain design shops, galleries, performing arts venues, restaurants and coffee shops.
A stroll along the Lake Ontario waterfront is a pleasant way to combine shopping and splendid views of the harbor, especially on the completely rebuilt Queen's Quay section with its new waterfront promenade, upgraded Martin Goodman Trail and wider granite sidewalks on the street side. Queens Quay Terminal, 207 Queens Quay W., has a variety of specialty shops, including an extensive collection of Canadian crafts and art objects.