Sports and RecreationNo matter the season, there is almost always a game to go to in Toronto, whether it's basketball, baseball, football, hockey, lacrosse or soccer. According to local sports fans, there are no better places than the retractable-roofed Rogers Centre, 1 Blue Jays Way, and the high-tech Scotiabank Arena, 40 Bay St.
Public recreation in Toronto includes beaches; a campground; golf courses; ice-skating rinks; ski, snowboard and skateboard facilities; swimming pools and tennis courts. City parks are ideal for a variety of activities, and the Toronto Islands, accessible by ferry, are great places to go for outdoor fun any time of year.
Baseball The Toronto Blue Jays, with consecutive World Series wins 1992-93 and a place in the playoffs in 2015, play at Rogers Centre from April through September. For information phone (416) 341-1000; for tickets phone (416) 341-1234.
BasketballThe NBA's Toronto Raptors have home-court advantage at the Scotiabank Arena during their playing season from early October to mid-April. For general information, phone (416) 815-5500; for tickets, phone Ticketmaster (855) 985-5000.
Football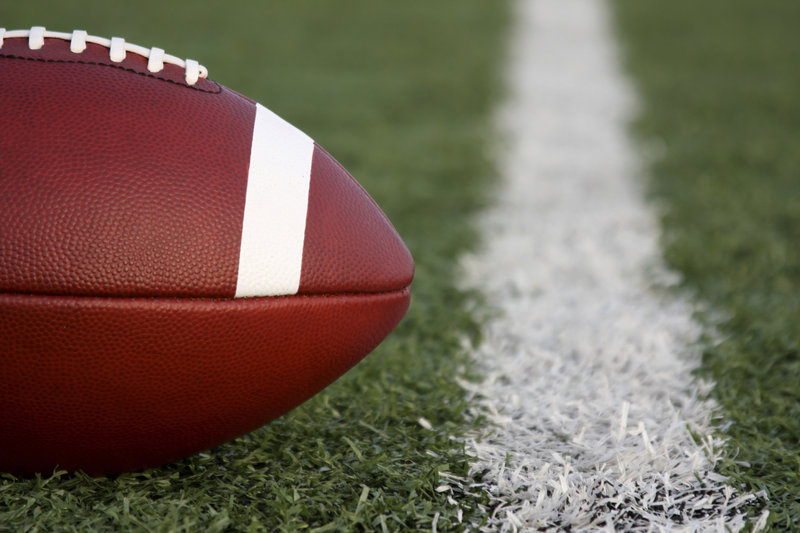 33ft/iStockphoto.com
There are some differences between U.S. and Canadian football—Canada has a slightly larger playing field with larger end zones and plays the game with three downs instead of four. Zealous fans cheer the Canadian Football League's Toronto Argonauts to victory at the 300,000-capacity BMO Field from June through October. For information, phone (416) 815-5982; for tickets, phone Ticketmaster at (855) 985-5000.
Hockey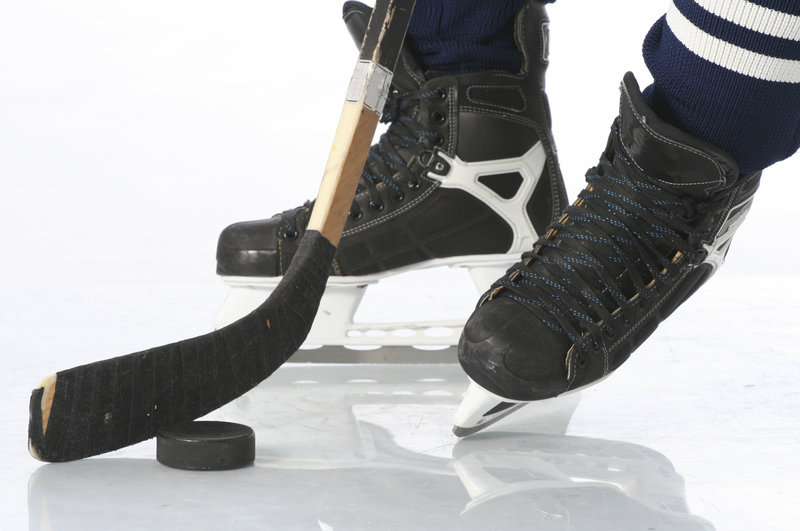 walik/iStockphoto.com
Toronto fans love hockey so much that their Toronto Maple Leafs usually play home games before capacity crowds in Scotiabank Arena, while the AHL Toronto Marlies entertain fans at Coca-Cola Coliseum in Exhibition Place; the season for both teams runs from early October to mid-April. If you can score tickets, this is one of the most fun things to do here. You'll notice many cars exhibiting the blue Toronto Maple Leafs flag during the season, as fans proudly show their support. Although seats generally sell out every year, standing room tickets are sometimes available. Phone (416) 815-5500 for Toronto Maple Leafs general information and (416) 597-7825 for Toronto Marlies; for all tickets, phone Ticketmaster at (855) 985-5000.
Horse RacingHorse races take place at Woodbine Racetrack, 24 kilometres (15 mi.) northwest at 555 Rexdale Blvd. at Regional Rd. 27 (Hwy. 27). One of the largest tracks in North America and host of two of Canada's Triple Crown races, the Queen's Plate and the Breeders' Stakes , Woodbine offers both live Thoroughbred and Standardbred racing; for information and schedule confirmation phone (416) 675-7223.
Note: Policies concerning admittance of children to pari-mutuel betting facilities vary. Phone for information.
LacrosseThe NLL's five-time world champion Toronto Rock entertain fans at the Scotiabank Arena from late December to late April. For information phone (416) 596-3075; for tickets phone Ticketmaster at (855) 985-5000.
RugbyThe European Rugby Football League's Toronto Wolfpack plays home games at Lamport Stadium against international opponents; for information phone the stadium at (416) 392-1366.
SoccerToronto's professional soccer team, Toronto FC, and the Canadian national soccer team play at the recently expanded BMO Field in Exhibition Place from early April to mid-October; phone (416) 815-5982 for information or Ticketmaster at (855) 985-5000 for tickets.
BicyclingCourses used for jogging and walking double as great cycling tracks. Certainly the Martin Goodman Trail, extending 56 kilometres (35 mi.) along Toronto's waterfront, and numerous municipal parks make for a scenic and interesting ride or run. The Humber River Trail in the west end is a quiet, 16-kilometre (10-mi.) trail with some hills. The east end offers the Don Valley Trail, 18 kilometres (11 mi.) long and a bit more challenging.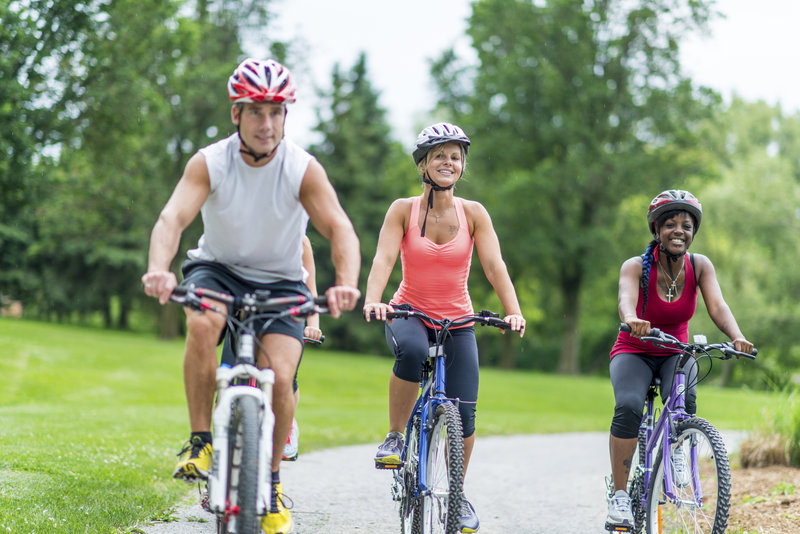 AAA/iStockphoto.com
High Park offers paved and natural courses with scenic views of the great outdoors. Cycling is popular, too, on the Toronto Islands; take the ferry across Toronto Harbour, then explore at your leisure. You can rent a bicycle on the mainland or at Toronto Island Bicycle Rental on Centre Island May through September; phone (416) 203-0009.
FishingThe weekend fisherman may be lucky enough to fill a creel on the Toronto Islands or on the shores of Lake Ontario. Wildlife management groups regularly stock these areas with perch, bass, salmon, trout and other species.
There are fishing boats that you can privately charter if you are serious about your salmon and trout fishing. The Salmon Express, the official guide boat of the Great Ontario Salmon Derby in July and August, offers barbecues on the Toronto Islands as part of their charter experience; phone (416) 931-7693. Phone the Ministry of Natural Resources Information Centre, (800) 667-1940, for information about fishing regulations and locations.
GolfToronto claims the highest ratio of golf courses per capita in North America, and its challenging golf courses are laid out against scenic backdrops of rolling hills, shade trees and rippling waters. The following offer at least 18 holes and are open to the public: Dentonia Park, (416) 392-2558, 781 Victoria Park Ave.; Don Valley, (416) 392-2465, 4200 Yonge St.; Humber Valley, (416) 392-2488, 40 Beattie Ave.; Scarlett Woods, (416) 392-2484, 1000 Jane St.; and Tam O'Shanter, (416) 392-2547, 2481 Birchmount Rd. Golf season lasts from mid-April to mid-November; phone Toronto Parks, Forestry and Recreation Division, (416) 392-2489, for more information.
Horseback RidingStables, riding arenas and bridle trails can be found within the city and throughout the surrounding area. For a current list of establishments offering horses for rent phone the Ontario Equestrian Federation, (905) 709-6545 or (877) 441-7112.
Jogging and WalkingThere's really no better way to see a city when you're on vacation than by putting on a pair of sneakers and heading outdoors. For a planned workout, join the locals at some of the city's many trails. And don't forget, it's always wise to run with a partner or group, even during daylight hours.
Any one of the series of parks hugging the Don Valley Parkway, running north from the Gardiner Expressway, then east, is a sure bet. Particularly popular with Torontonians is the 5-kilometre (3-mi.) trail at E.T. Seton Park, starting at Edwards Gardens on the park's northern end. Taylor's Creek Park has nearly 4 kilometres (2.5 mi.) of trails along the creek. The west end offers its share of trails, including those in High Park and Rowntree Mills Park, and the Humber River Trail, also popular with bicyclists.
The Waterfront Trail, running for 780 kilometers (485 mi.) through more than 41 communities from Niagara-on-the-Lake to the Quebec border along Lake Ontario is a multiuse recreational trail. A section in Toronto affords opportunities for numerous activities and cultural discovery and includes the Martin Goodman Trail, a favorite lakeshore option with the bicycling set, that's equally appealing on foot. On the city's western edge, the 10,000-acre Rouge Park, scheduled to become Canada's first national urban park, has many trails through natural woodland and countryside.
Tennis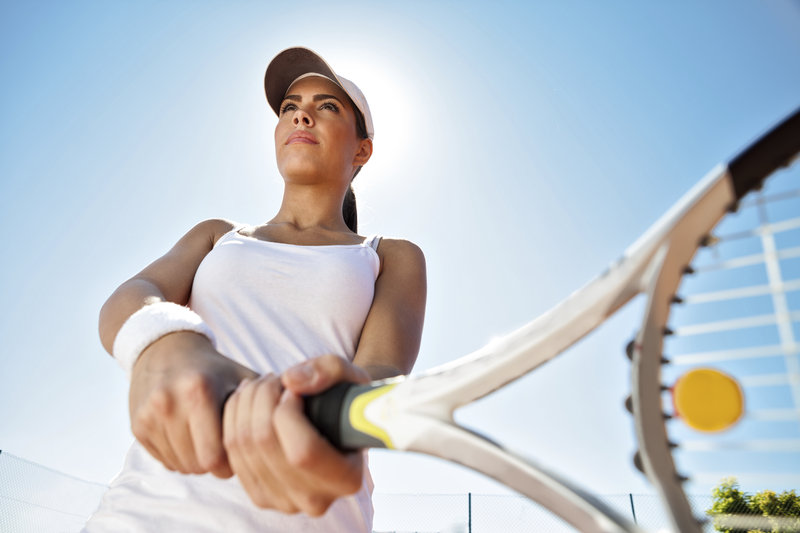 AAA/iStockphoto.com
Any one of the dozens of multisurface municipal courts are available to tennis buffs, including some 210 locations. Generally they are open from April to October (weather permitting). Fees may vary, though many courts throughout the city are free; some have lights for night games. For an up-to-date schedule phone Access Toronto, (416) 338-0338; or the Ontario Tennis Association, (416) 514-1100.
Water SportsThe city has 57 outdoor public swimming pools, all supervised by lifeguards from mid-June to early September. Those closest to downtown include Alexandra Park, at Bathurst Street and Dundas Street W.; Alex Duff-Christie Pits Park, at Bloor Street W. and Christie Street; and Riverdale Park, west of Broadview Avenue and Riverdale W. near Danforth Avenue. For more information, phone the pool hotline at (416) 338-7665.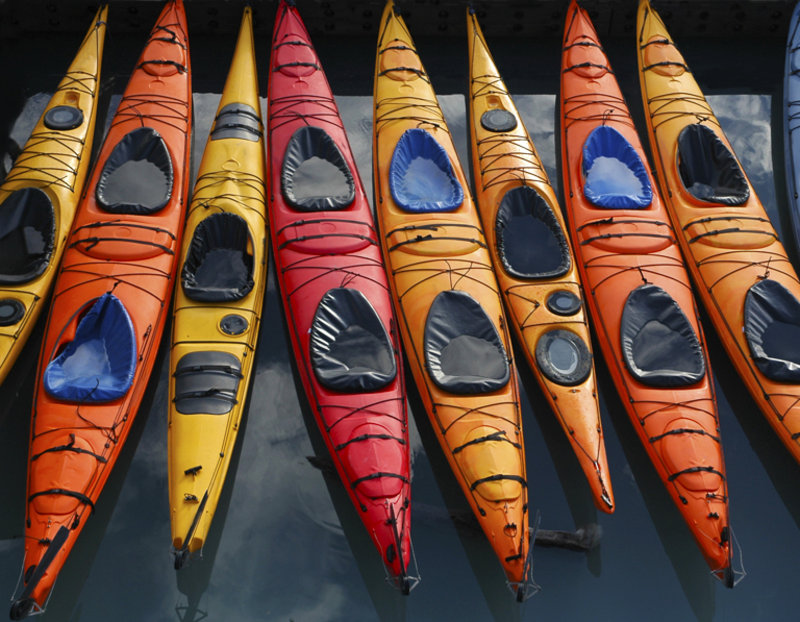 brytta/iStockphoto.com
Canoeing and kayaking are favorite Canadian sports, and amateurs and professionals alike are challenged by the multitude of lakes and rivers in Ontario. The cost of renting a canoe or kayak ranges from $30 per hour to $90 per day. Canoe rentals and complete outfitting are available in the Toronto area.
Winter SportsAs the temperature dips or snow begins to fall, many Torontonians venture out to enjoy winter in a variety of ways.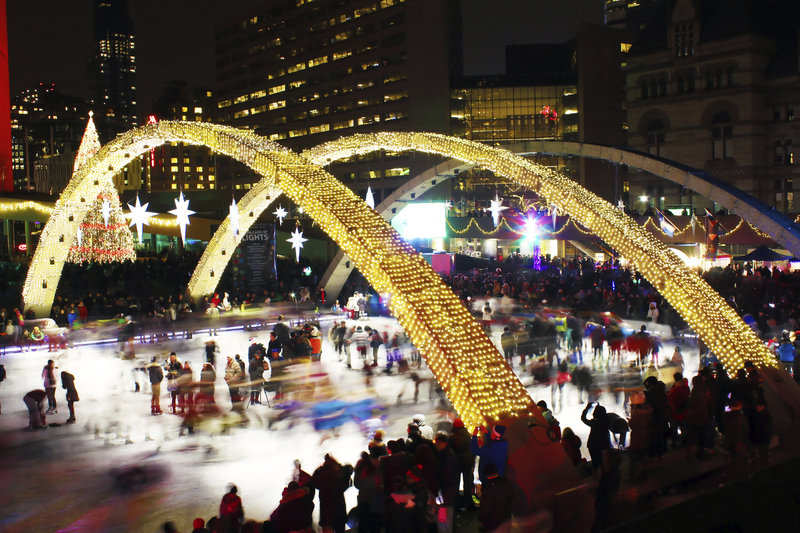 Niloo138/iStockphoto.com
With 25 artificial rinks in or close to downtown and numerous others in the outlying areas, ice-skating is one of the most fun things to do during Toronto's winters. The city keeps outdoor rinks that are open from November to March (weather permitting). Harbourfront Centre sports a supervised artificial rink open daily. The rink in downtown's Nathan Phillips Square becomes a reflecting pool when the ice melts. Admission is free and skate rentals are available at both sites. For more information about municipal rinks, phone Access Toronto at (416) 338-0338.
If adventure travel is one of your favorite things to do on vacation, and you'd like to give cross-country skiing a try, you'll find trails on the Toronto Islands, at the Toronto Zoo, in High Park and along the ravines that stretch from downtown Toronto to the Ontario Science Centre.
If you're in search of places to go downhill skiing and snowboarding, head to the Earl Bales Ski and Snowboard Centre in Earl Bales Park on Bathurst Street and to Centennial Park Snow Centre. Rentals and instruction are available at both locations; for more information phone (416) 338-6754. Downhill and cross-country skiing are available in several locations north of the city.