Victoria Sports & RecreationVictoria still embraces the English spirit, as evidenced by such popular games as lawn bowling and cricket, both played at various venues throughout the city, including Beacon Hill Park. Any belief, however, that Victoria's sports are too serious is dispelled quickly by a box lacrosse game. This offspring of the First Nations game of baggataway is a rough-and-tumble version of field lacrosse confined to a smaller, enclosed area. Canada's Parliament designated lacrosse, or boxla, as it also is called, the national sport in 1867 (hockey became the official national winter sport in 1994). Lacrosse is played from April to August at various venues, including The Q Centre, 1767 Island Hwy.
iStockphoto.com/JohnAlexandr
All-star wrestling and ice hockey, two other spectator sports that hardly could be considered sedate, also are held at the arena.
Water sports have obvious appeal in this island city. The wide variety of game fish around southern Vancouver Island includes rockfish, lingcod, sole and flounder; fishing licenses are required. If you're visiting Victoria on vacation, a 1-day or 8-day angling license is available. Surf fishing often yields rewarding catches of salmon and black sea bass. Clamming and oyster harvesting are popular activities on any of the Gulf Islands, which are fun places to go and accessible by ferry from Swartz Bay.
Oak Bay Marina, 1327 Beach Dr., offers fishing charters at an hourly rate. Fishing equipment, a tackle shop and marine store are available; phone (250) 598-3369. Other nearby marinas include Anglers Anchorage Marina, 905 Grilse Ln. in Brentwood Bay, phone (250) 652-3531; North Saanich Marina, 1949 Marina Way in North Saanich, phone (250) 656-5558; and the Westbay Marine Village, 453 Head St., phone (250) 385-1831 or (866) 937-8229.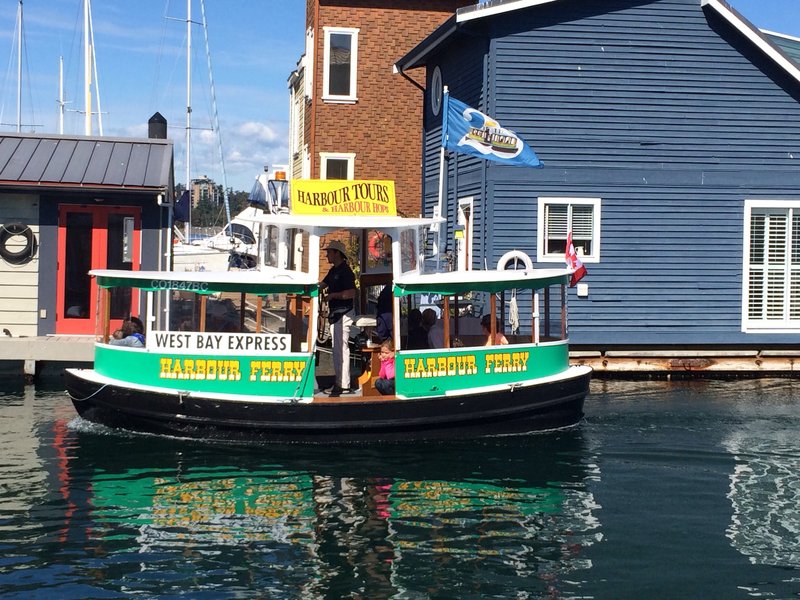 AAA/Inspector 557
Boating is enjoyed in the Strait of Georgia and the Saanich Inlet and is a great activity for group travel. Uplands Park on Oak Bay is equipped with boat ramps. Fine beaches border Dallas Road and Beach Drive.
With its scenic coastal location and balmy climate, Victoria offers excellent playing conditions for golf. On a peninsula jutting into the Juan de Fuca Strait, Victoria Golf Club, 1110 Beach Dr., is open to members of other clubs.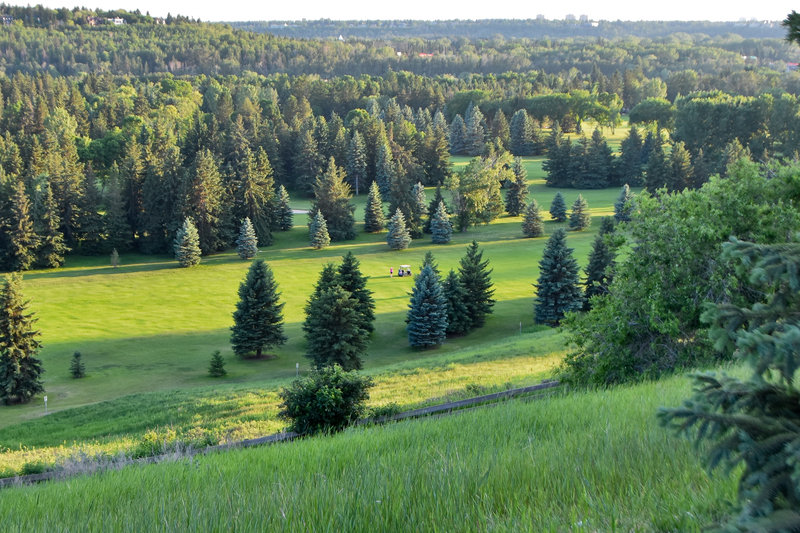 AAA/Katie Broome
Other golf clubs include Ardmore Golf Course (nine holes), 930 Ardmore Dr., North Saanich; Cedar Hill Golf Course (18 holes), 1400 Derby Rd., Saanich; Cordova Bay Golf Course(18 holes), 5333 Cordova Bay Rd.; Glen Meadows Golf & Country Club (18 holes), 1050 McTavish Rd., North Saanich; Green Acres Golf Course (nine holes), 3970 Metchosin Rd.; Henderson Park (nine holes), 2291 Cedar Hill Cross Rd.; Mount Douglas Golf Course (nine holes), 4225 Blenkinsop Rd.; and Olympic View Golf Course (18 holes), 643 Latoria Rd.
Many parks are scattered throughout Victoria and its surrounding municipalities of Oak Bay, Saanich and Esquimalt and offer fun things to do this weekend. Some allow swimming, such as Elk/Beaver Lake Regional Park, Island View Beach Regional Park, Mount Work Regional Park, Thetis Lake Regional Park and Willows Park.
Hiking, nature and horse trails are found at several parks. For more information contact Victoria Parks, Recreation & Culture; phone (250) 361-0600. Bamberton Provincial Park offers developed recreational facilities, including camping.
Swan Lake-Christmas Hill Nature Sanctuary , 6.5 kilometres (4 mi.) north via the Patricia Bay Highway, can be explored by hiking trails and floating walkways weaving through the area. Excellent views of Victoria and the sea are at Mount Douglas, Mount Tolmie and Beacon Hill Park.