Washington, D.C., Nightlife D.C. nightlife ranges from subdued to frenzied, depending on the neighborhood. At the unruly end is Adams Morgan (M: Woodley Park-Zoo/Adams Morgan), one of the city's most popular areas for clubbing and bar hopping. On Friday and Saturday nights the sidewalks of 18th Street N.W. are crowded with casually dressed locals congregating beneath colorful awnings and windows bedecked with glowing beer signs.
Take an early evening stroll and check out the neighborhood's plentiful artwork; several wall paintings embellish Columbia Road, which also is lined with eclectic restaurants and bars. A large mural of French cabaret singer Aristide Bruant, a replica of a painting by artist Toulouse-Lautrec, graces a building wall at 2431 18th St. N.W., with Bruant seemingly relishing the scene unfolding around her.
Raucous Bars
If beers on tap are your thing hit the The Black Squirrel (2427 18th St. N.W.), a three-floor bar. The basement level has the most taps and offers regional brews like Chesapeake Pale Ale. The low-ceilinged space has atmosphere to spare—a 50-foot bar running along one wall, skateboards for shelves and lots of graffiti. Phone (202) 232-1011.
Nearby, a voluptuous red-haired maiden presides over the debauchery at Madam's Organ Blues Bar (2461 18th St. N.W.), a bawdy saloon offering live music nightly, free billiards and, in honor of "The Madam," half-priced draft beers for redheads; phone (202) 667-5370. If you want to know where to eat at night in this neighborhood (that's a tad less rowdy), there's The Diner, an open-fronted, surprisingly luminous 24-hour greasy spoon in the same block, where you can people-watch from your seat.
Fun Things to do with Friends
At sister eatery Tryst Coffeehouse, 2459 18th St. N.W., pair a candy-colored cocktail with a spinach frittata sandwich or mushroom quiche. Phone (202) 232-8800 for The Diner or (202) 232-5500 for Tryst Coffeehouse. In addition, several of culturally diverse Adams Morgan's ethnic businesses transform into after-hours clubs clouded by hookah smoke and pulsing with languid reggae beats.
From around 15th Street to 9th Street N.W., jazz clubs, lounges and live music venues line the U Street Corridor (east of 11th Street the surroundings get gritty, however). U Street Music Hall , 1115 U St. N.W., is a basement dance club that alternates between DJ sets and live bands; phone (202) 588-1889.
The Lincoln Theatre , 1215 U St. N.W. (across from the U St./African-Amer Civil War Memorial/Cardozo Metro station), opened in 1922 and for years functioned as a movie theater and ballroom catering to Washington's middle-class black community. Closed after rioting in 1968, its refurbishment and reopening in 1994 sparked the U Street Corridor's revival. The performance schedule includes movies, concerts and stage shows; phone (202) 888-0050.
Next door is Ben's Chili Bowl , another U Street institution. Doling out chili-garnished hot dogs and half-smokes to an army of loyal patrons, Ben's hasn't changed much since its 1958 opening—and that's a good thing. During U Street's heyday as the "Black Broadway," jazz luminaries and top entertainers frequented this down-home eatery, and it's still the spot for late night eats, staying open until 4 a.m. on Fridays and Saturdays; phone (202) 667-0909.
Just a few hundred feet from "The Bowl" is a dramatic mural of Washington native Duke Ellington. The influential composer, pianist and bandleader regularly graced the area's music halls back in the day, and one venue that helped launch his career was The Howard Theatre , 620 T St. N.W. (M: Shaw-Howard U). This remodeled landmark features state-of-the-art acoustics and a concert schedule offering something for everyone; phone (202) 803-2899.
Relax over coffee and bestsellers during the day at Busboys and Poets , a bookstore/cafe at 2021 14th St. N.W. In the evenings it's a neighborhood gathering place, open until midnight Sunday through Thursday and 1 a.m. Friday and Saturday; phone (202) 387-7638.
Places to Schmooze
A block down 14th is the Black Cat (1811 14th St. N.W.), where you can bang your head while local indie bands and a sprinkling of national acts thrash about onstage. All-ages shows are held in two concert rooms as well as in the Red Room Bar, a dive (no cover!) where you can play pinball 'til your thumbs go numb and schmooze with Black Cat regulars over a variety of Belgian beers; phone (202) 667-4490.
The 9:30 Club , 815 V St. N.W. (M: U St/African-Amer Civil War Memorial/Cardozo), is a D.C. institution that opened as a tiny punk club on F Street in 1980 before moving to its present, larger location. Shows cover the indie-rock spectrum from local bands to name acts; phone (202) 265-0930.
Places to Go in Georgetown
There's also no shortage of nightspots in Georgetown. Challenge Georgetown University undergraduates to a buffalo wing-eating contest at local hangout The Tombs (1226 36th St. N.W.). Locals and tourists love Clyde's of Georgetown (3236 M St. N.W.), a neighborhood institution since 1963 known for its blend of upscale comfort food and a convivial saloon-style atmosphere. Phone (202) 337-6668 for The Tombs or (202) 333-9180 for Clyde's.
Just off Wisconsin Avenue below M Street N.W. is Blues Alley , an intimate supper club that's a great place to hear some chill jazz or neo-soul crooning against a backdrop of exposed brick walls. Make sure you get there early for the best seats; phone (202) 337-4141.
D.C. Dance Clubs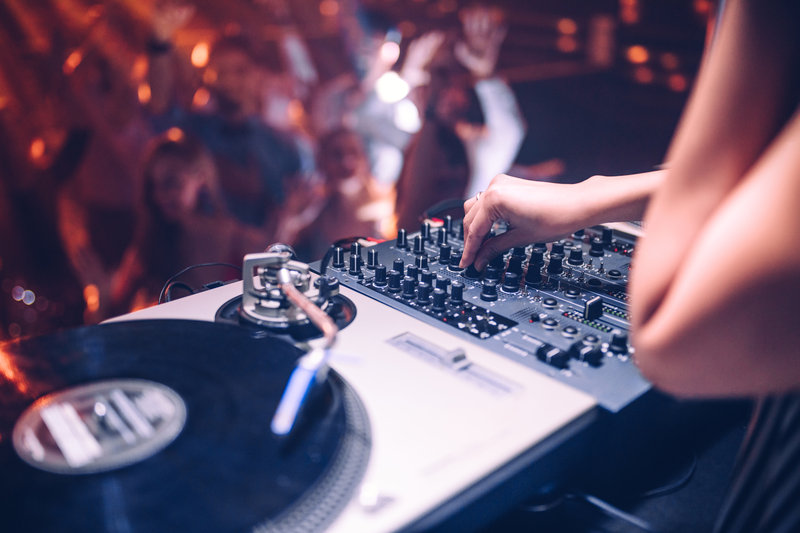 iStockphoto.com/bernardbodo
Hip, gay-friendly Dupont Circle offers everything from trendy lounges to after-hours dance clubs. Many places are along Connecticut Avenue, with the party stretching north to S Street and south to K Street.
The Eighteenth Street Lounge , 1212 18th St. (M: Dupont Circle), is one of the city's hottest nightclubs. This restored mansion's high ceilings, fireplaces and red velvet drapes lend a classy ambience; there are three different rooms, an outdoor terrace, live bands and guest DJs. You'll have to dress appropriately to get in; phone (202) 466-3922.
For something more casual try Barcöde, 1101 17th St. N.W. (M: Farragut North), a restaurant that morphs into a club around 11 p.m. The college crowd swarms this place on weekends; phone (202) 955-9001.
Things to Do at Night in D.C.
If your plans don't include all-night clubbing, try your luck at The Board Room DC (1737 Connecticut Ave. N.W.), where you can sip a beer and plan your next move—on the board, that is; phone (202) 518-7666. For a more relaxed setting full of literati, just hang out at Kramerbooks & Afterwords Café (1517 Connecticut Ave. N.W.) and sip a "Rosé Colored Glasses," with rosé, peach liqueur, rosemary and strawberries. Phone (202) 387-3825.
In Penn Quarter (M: Gallery Place-Chinatown), hoist a pint of Guinness at Fadó Irish Pub (808 7th St. N.W.) while cheering the simulcast rugby and Gaelic football matchups; phone (202) 789-0066.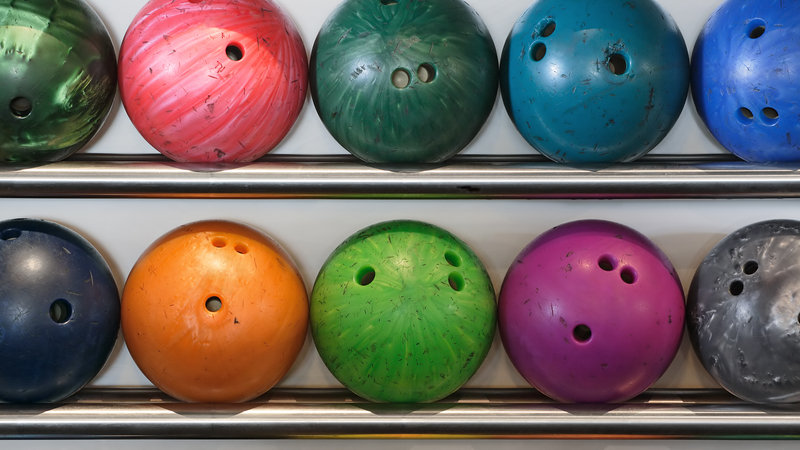 Shutterstock.com/Ronald Sumners
Lucky Strike Lanes & Lounge , 701 7th St. N.W. in Gallery Place, is not your typical humdrum bowling alley. Part urban sophistication and part unabashed kitsch, it has DJs spinning deafeningly loud music nightly for hipsters chilling by the vintage-inspired bar, pricey frou-frou drinks in hand, and alleys that shimmer with video screen images. It's more fun to come with a group. Also try to take advantage of Monday through Wednesday night all-you-can-bowl special rates, since the tab here can really add up. Phone (202) 347-1021.
Legendary Nightlife in D.C.
On Capitol Hill, comfortable Mr. Henry's , 601 Pennsylvania Ave. S.E. (M: Eastern Market), has paneled wood walls, stained-glass windows and walls covered with British political cartoons. There's also a shrine to singer Roberta Flack, who got her start here back in the '60s. Bottled beers include such offerings as Smuttynose Old Brown Dog Ale. There's also a daily happy hour and "Margarita Tuesdays." Phone (202) 546-8412.
Another legendary hangout is the Tune Inn, 331 Pennsylvania Ave. S.E. (M: Capitol South), which has a lot of history (read about it on the menu). Decor runs to wall-mounted animal heads, booths are comfy and the bar food is deliciously greasy. Wisdom , 1432 Pennsylvania Ave. S.E. (M: Potomac Avenue), has a casual atmosphere—think Middle Eastern lamps, funky couches and two curtain-covered alcoves—and a drink menu heavy on creative cocktails. Phone (202) 543-2725 for the Tune Inn or (202) 543-2323 for Wisdom.
Don't forget the area around Gallaudet University (M: NoMa Gallaudet U New York Ave. Station). This is the place to find a meticulously crafted cocktail, specifically at Cotton & Reed (1330 5th St. N.E.), said to be D.C.'s first rum distillery. The disillery's co-founders—Reed Walker and Jordan Cotton—worked in the aerospace industry before they teamed up with barkeeper Lukas B. Smith. Distillery tours also are available on occasion; phone (202) 544-2805.
Note: Metro provides convenient public transportation (Georgetown is the exception). It operates until 3.a.m. Fri.-Sat., about midnight Sun.-Thurs. If you're a visitor heading into unfamiliar territory after dark, however, it's probably worth the peace of mind to spend a few extra dollars on ride-sharing or a taxi rather than emerging from a subway station without a clear sense of direction.