Washington, D.C., Sports & RecreationD.C. sports fans have five professional teams to cheer on: the NFL Washington Football Team, the MLB Washington Nationals, the NBA Washington Wizards, the WNBA Washington Mystics and soccer's D.C. United. Six area universities—American, Georgetown, George Washington and Howard in the District, George Mason University in Virginia and the University of Maryland—offer plenty of intercollegiate sports action.
Year-round recreational activities in the Washington metropolitan area are plentiful as well. And who knows—you may find yourself overtaking a congressional power broker while biking or jogging along the Mall during your vacation. Contact the D.C. Department of Parks and Recreation for information; phone (202) 673-7647.
Baseball The Washington Nationals (2019 World Series Champions) play ball at 41,418-seat Nationals Park (M: Navy Yard). The stadium site is bounded by Potomac Avenue, 1st Street and S. Capitol Street S.E. in a location called the Capitol Riverfront, or simply "the Front," a formerly gritty area that is transforming into a residential and business district with lots of local restaurants, bars and other fun things to do. Tickets range from around $12 for grandstand seats to $400 for the Delta Sky360 Club; phone (202) 675-6287 or (888) 632-6287.
Basketball Four-time Eastern conference champs the Washington Wizards play at Capital One Arena, 601 F St. N.W. (M: Gallery Place-Chinatown). The action takes place from November to April, and there are plenty of nearby restaurants for pregame grub. For ticket information phone (202) 628-3200 or (202) 661-5050.
Capital One Arena also is home to the WNBA Washington Mystics and NCAA champions the Hoyas, who hail from Georgetown University and are beloved by both hometown rooters and those who follow the Division IA circuit. Hoops fans also should check out the American University Eagles, the George Washington University Colonials, the Howard University Bison, the University of Maryland Terrapins (the Terps) and the George Mason University Patriots. Exhibition games are played at the D.C. Armory, 2001 E. Capitol St. S.E. (M: Stadium-Armory).
Football The Washington Football Team—who won the Super Bowl in 1983, 1988 and 1992 under the Washington Redskins moniker—have an army of followers notorious for their zeal. Hear that whooshing noise? It's the sound of fans sucking up every last home game ticket in town. They're more precious than gold; if you're interested in seeing the Skins play during your trip, try tracking down some preseason tickets instead.
FedExField is off I-495/I-95 exit 15A (Central Ave. East) or 17A (Landover Rd. East) in nearby Landover, Md. (M: Morgan Boulevard). It's packed with fans from September to December, and the concourses feature a variety of places to eat during the game. Phone (301) 276-6800 for ticket information.
The University of Maryland's football team, the Terrapins play home games at Capital One Field at Maryland Stadium; from the D.C. area, take I-95/495 exit 25B (College Park/US 1 South) to SR 193 (Greenbelt Road/University Boulevard), following signs. For ticket information phone (301) 314-7070 or (800) 462-8377.
HockeyThe Washington Capitals (2018 Stanley Cup Champions) season runs from October through April; the team plays at Capital One Arena. For information regarding season ticket plans phone Capitals Guest Services at (202) 266-2350.
Horse RacingSeveral tracks around the District offer horse racing. The closest track in the D.C. metro area is Laurel Park, off SR 198 in Maryland City, Md.; phone (301) 725-0400. All events are flat races unless otherwise noted. Dark days —days when no live racing is scheduled—are announced during the meets. For information about public transportation from downtown D.C. to area racetracks, contact the Maryland Transit Administration (MTA); phone (410) 539-5000, (866) 743-3682 or TTY (410) 539-3497 Mon.-Fri. 6 a.m.-7 p.m.
The season normally runs from early September through March at Laurel. At Pimlico, near Baltimore, it runs from mid-April to early June; phone (410) 542-9400. At Charles Town Race Track in Charles Town, W.Va. it runs from early January to mid-December; phone (800) 795-7001. Races also take place from late August to early September during the Maryland State Fair at Timonium, near Baltimore.
Note: Policies concerning admittance of children to pari-mutuel betting facilities vary. Phone for information.
SoccerMajor League Soccer's D.C. United competes at Audi Field, located at R and First streets S.W. at Buzzard Point. For ticket information text TICKETS to (202) 655-2842.
Bicycling Two popular places to ride a bike are along the C&O Canal Towpath and on trails in Rock Creek Park. The Washington and Old Dominion Trail (W&OD, or the "WOD" to locals) is a 45-mile paved, multiuse path that runs from I-395 at Shirlington near the Potomac River through Leesburg, Va., meandering through the cities of Falls Church, Vienna and Herndon, Va., to Purcellville, Va. Close to the city, the WOD overlooks busy I-66. The farther west you go the less crowded the trail becomes; past Herndon the rural landscapes and flat terrain offer great biking.
The paved, 18.5-mile multiuse Mount Vernon Trail runs south along the Potomac's banks from Theodore Roosevelt Island, past Ronald Reagan Washington National Airport and through Old Town Alexandria, ending at Mount Vernon, Va. This scenic riverside trail is one of the most popular things to do in Washington, D.C., and it can get very crowded on weekends.
The partially paved, 11-mile multiuse Capital Crescent Trail runs north along the Potomac's banks from Georgetown to Bethesda, Md. The last 4 miles consist of crushed stone and continue to Silver Spring, Md. It once served as the right-of-way for the Baltimore and Ohio Railroad. For a free trail map, send a self-addressed, stamped envelope to Coalition for the Capital Crescent Trail, P.O. Box 30703, Bethesda, MD 20824.
The Metropolitan Branch Trail (MBT) runs from Union Station to Silver Spring, Md. About half of the 8-mile route consists of on-road portions, although the goal is to eventually create an entirely off-road trail. The route follows the former B&O Railroad's Metropolitan Branch line.
Bicycles (along with kayaks, rowboats, canoes and fishing tackle) can be rented at Fletcher's Boathouse, at the intersection of Reservoir and Canal roads N.W. It is open from mid-March through October; phone (202) 244-0461. Another in-town outlet is Thompson Boat Center, Rock Creek Parkway and Virginia Avenue N.W. in Georgetown. Bikes can be rented from March through November; phone (202) 333-9543.
Bike and Roll D.C. and Bike and Roll Alexandria rent bikes, children's bicycle trailers and strollers, and also offer guided tours. Safety equipment is included. Rental hours vary by location and season; phone (202) 842-2453 for information.
Fishing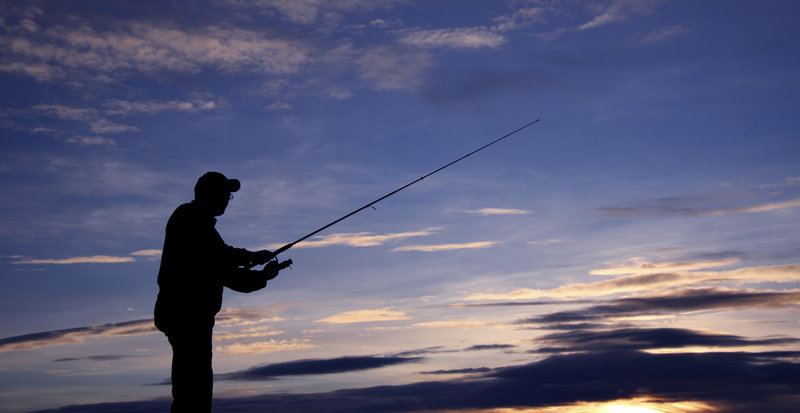 ImagineGolf/iStockphoto.com
The best fishing requires you to travel outside the D.C. metro area—Chesapeake Bay, the Atlantic Ocean and the mountain streams within Shenandoah National Park. Locally, anglers cast lines along the Maryland shore of the Potomac River from the Wilson Bridge south to Fort Washington Park. A trip to Fletcher's Cove, on the Potomac about a mile above Key Bridge, or to the rocky gorge at Chain Bridge, a viaduct that crosses the Potomac at Little Falls, makes for a relaxing day away from the city and might also net a catch of white shad or herring.
Golf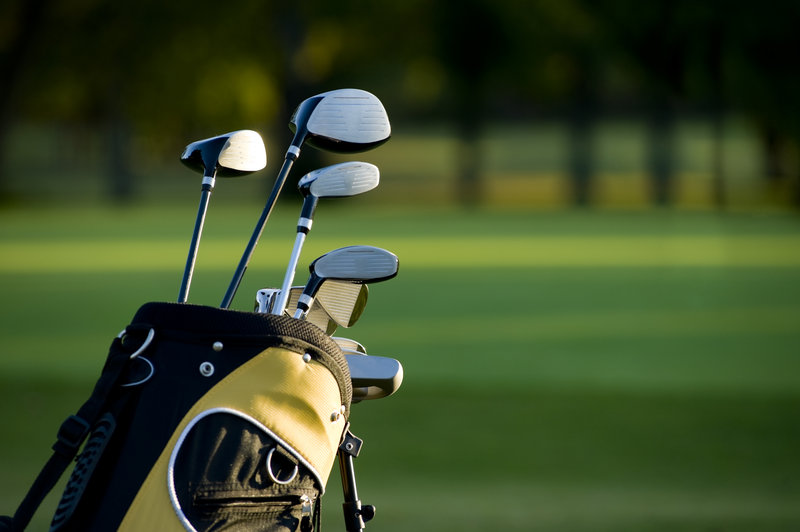 iStockphoto.com/miflippo
There are three public golf courses within the District. Tee times are on a first-come, first-served basis. Langston Golf Course is at 2600 Benning Rd. N.E.; phone (202) 397-8638. East Potomac Golf Course, 972 Ohio Dr. S.W., has two nine-hole courses and one 18-hole course; phone (202) 554-7660. Rock Creek Public Golf Course, 6100 16th St. N.W., has one 18-hole course that can also be played individually as two nine-hole courses; phone (202) 882-7332 for greens fees.
Outside the District, public 18-hole golf courses include: Falls Road Golf Course, 10800 Falls Rd., Potomac, Md., (301) 299-5156; Greendale Golf Course, 6700 Telegraph Rd., Alexandria, Va., (703) 971-6170; Herndon Centennial Golf Course, 909 Ferndale Ave., Herndon, Va., (703) 471-5769; Reston National Golf Course, 11875 Sunrise Valley Dr., Reston, Va., (703) 620-9333; and the University of Maryland Golf Course, 3800 Golf Course Rd., College Park, Md., (301) 314-4653.
Horseback Riding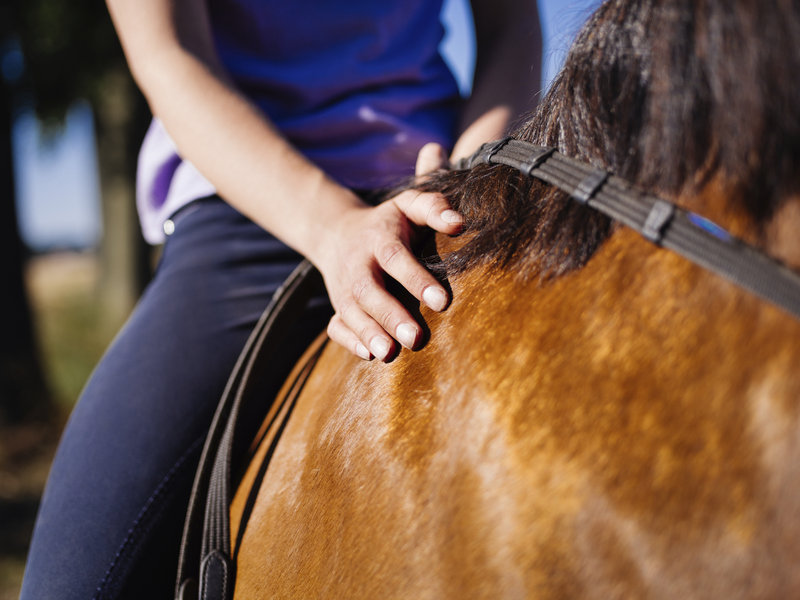 wundervisuals/iStockphoto.com
There are shady bridle paths in the northern portion of Rock Creek Park. Guided rides are given by the Rock Creek Park Horse Center, 5100 Glover Rd. N.W.; phone (202) 362-0117 for fees and schedule.
Jogging and WalkingOne of the most popular places to jog in the nation's capital is the National Mall—specifically the rectangle between 3rd and 14th streets and Constitution and Independence avenues N.W. Joggers also use the sidewalks along the Memorial Bridge between the Lincoln Memorial and Arlington National Cemetery.
The Mount Vernon Trail provides two running courses. The shorter one begins near the pedestrian walkway leading to Theodore Roosevelt Island and runs south past Reagan National Airport (this stretch is about 6.5 miles) to Old Town Alexandria (an additional 3 miles). For the truly fit, a delightfully scenic 9-mile path follows the Potomac's banks from Old Town south to Mount Vernon. Another riverside path is the 11-mile Capital Crescent Trail from Georgetown north to Silver Spring, Md.
The 15 miles of trails crisscrossing Rock Creek Park offer a peaceful natural setting in the middle of a busy city. One of the best runs is a 4-mile stretch paralleling the creek from Georgetown to the National Zoo and Conservation Biology Institute. The gravel- and dirt-packed C&O Canal Towpath offers a serene, wooded setting for short runs (about 4 miles round trip between Georgetown and Fletcher's Boathouse) or really serious training—well into Maryland, if you are so inclined.
About 4 miles of the 8-mile Metropolitan Branch Trail—which goes from Union Station to Silver Spring, Md.—are off-road paths.
Tennis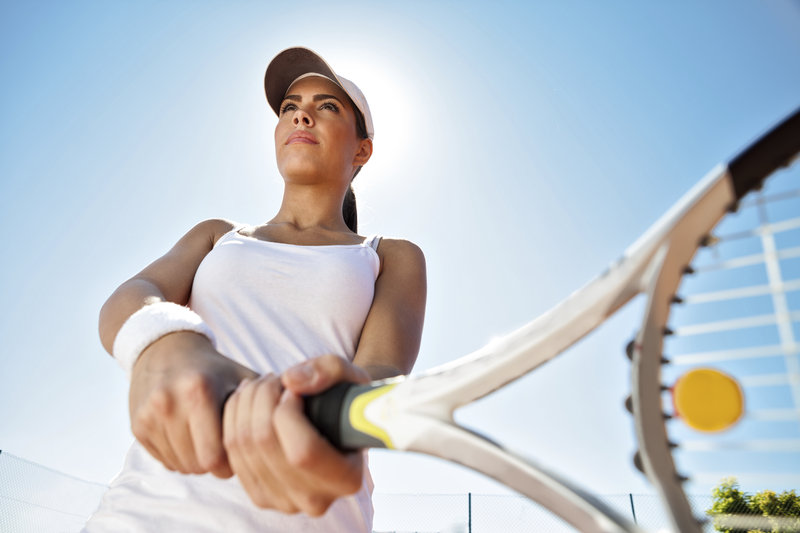 AAA/iStockphoto.com
National Park Service courts, which do not require permits but charge a fee, are at East Potomac Tennis Center in East Potomac Park, 1090 Ohio Dr. S.W., (202) 554-5962, and in Rock Creek Park Tennis Center near 16th and Kennedy streets N.W., (202) 722-5949. Reservations are suggested.
For a complete list of court locations and information about fees and permits, contact the D.C. Department of Parks and Recreation, 1250 U Street N.W., Washington, D.C. 20009; phone (202) 673-7647.
Water SportsBoats and canoes for Potomac River excursions can be rented at Fletcher's and Thompson's boathouses (see the Bicycling section). At Key Bridge Boathouse, 3500 Water St N.W. (202) 337-9642. Paddleboats can be rented on the east side of the Tidal Basin in front of the Thomas Jefferson Memorial.
Riding the rapids of Great Falls as they course between Virginia and Maryland will appeal to those with an adventurous side. Although no river wild, the Potomac does work up quite a bit of white water at this location. The bluffs above the river offer a fine vantage point for those who would rather watch than participate. For information, contact the ranger station at Great Falls, Va.; phone (703) 757-3101.
The D.C. Department of Parks and Recreation operates indoor aquatic centers, outdoor swimming pools and several spray parks. Local YMCA and YWCA branches also have facilities. For more information, contact the department's Aquatics Division at (202) 673-7647. Summer swimmers with more time on their hands can journey to Chesapeake Bay or Maryland's Atlantic Ocean beaches, a 3- to 4-hour drive.
Winter Sports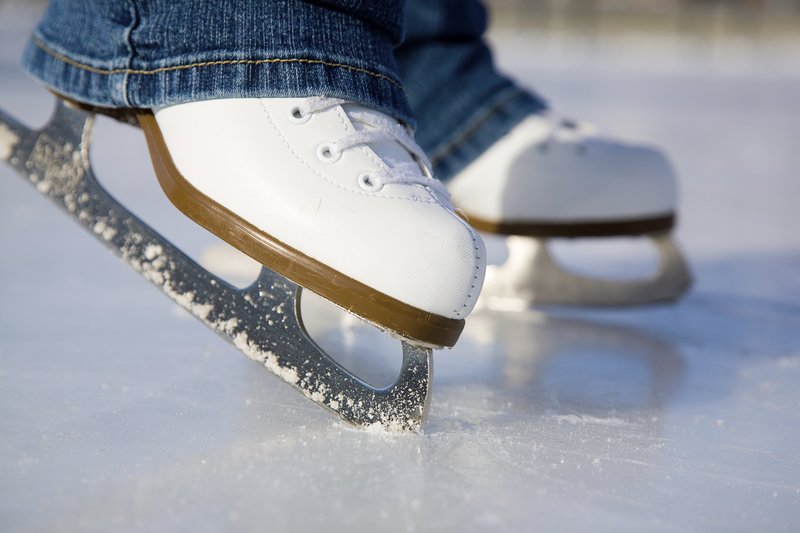 Rich Legg/iStockphoto.com
When sightseeing becomes a bone-chilling proposition on occasional frigid winter days, go ice-skating. At the National Gallery of Art Sculpture Garden Ice Rink, on Constitution Avenue between 7th and 9th streets N.W., skaters have a view of the Mall while listening to music from a state-of-the-art sound system. The rink is open Mon.-Thurs. 10-9, Fri.-Sat. 10 a.m.-11 p.m., Sun. 11-9, mid-Nov. to mid-Mar. (weather permitting). Two-hour sessions, beginning on the hour, are $9; $8 (ages 0-12, ages 50+). Skate and locker rentals are available; phone (202) 216-9397.