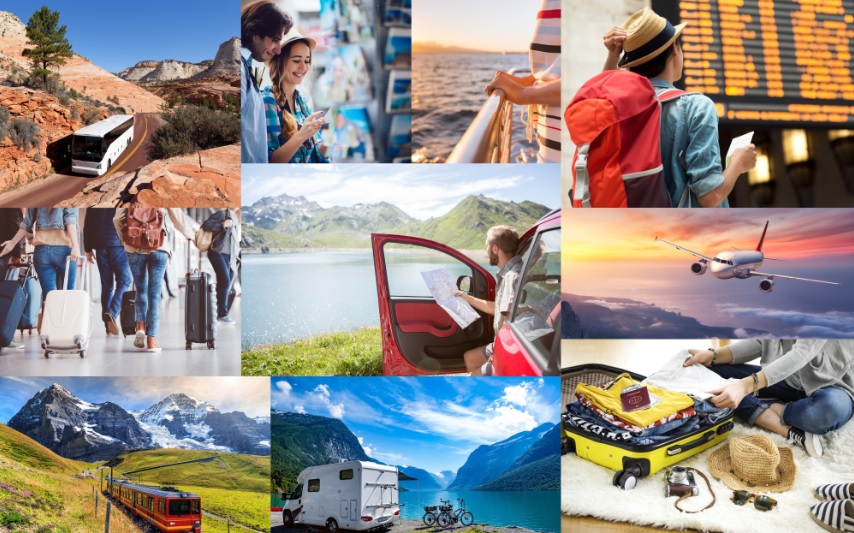 Description
The most direct approach into the national park from the south is over Chief Mountain International Hwy. (SR 17/Hwy. 6) from Glacier National Park in Montana; the park also is accessible via Hwy. 5 from Cardston or Hwy. 6 from Pincher Creek. Covering 505 square kilometres (195 sq. mi.), Waterton Lakes National Park adjoins Glacier National Park. Together the two parks form Waterton-Glacier International Peace Park. The Chief Mountain border crossing customs office is open daily 7 a.m.-10 p.m., June 1-Sept. 1; 9-6, Victoria Day weekend-May 31 and Sept. 2-30.
Still considered aboriginal territory, the area was home to the Kootenai and Blackfoot aboriginal tribes for thousands of years. In 1858 Lt. Thomas Blakiston became the first European on record to explore the area; he named the lakes for Charles Waterton, an 18th-century English naturalist.
Local rancher Fred Godsal, American journalist and naturalist George Bird Grinnell and others lobbied their respective governments in the late 19th century to set aside parts of this wilderness area for future generations. They succeeded, and Waterton Lakes and Glacier national parks were established in 1895 and 1910, respectively.
Waterton Lake is divided into three parts: Upper, Middle and Lower Waterton lakes. The townsite is on the north shore of Upper Waterton Lake, which juts 4.7 kilometres (3 mi.) into Glacier National Park. The mountains on either side tower up to 1,200 metres (3,937 ft.) above the lake. Mount Crandell rises to the north; Sofa Mountain and Vimy Peak are east across the lake.
Wildlife ranging from squirrels and marmots to deer and bears inhabits the park. A small herd of plains bison can be viewed in a paddock on the northern boundary, 1.6 kilometres (1 mi.) north of the Waterton River Bridge on Hwy. 6. Thousands of waterfowl visit the lakes during spring and fall migrations.
Among the many rare wildflowers that grace prairie and mountain landscapes are bear grass, pygmy poppy and mountain lady-slipper. Evergreens blanket the slopes and peaks below mountain goat country.
General Information
The park is open all year, though most concessions operate only from Victoria Day weekend through the second Monday in October. Red Rock Canyon, 15 kilometres (11 mi.) up the Red Rock Parkway, offers a .7-kilometre (.4-mi.) loop trail along the canyon and a 1-kilometre (.6-mi.) trail to Blakiston Falls. Riding stables are 2.5 kilometres (1.5 mi.) north of town off the main entrance road; guided trail rides are available.
Just north of the townsite is an 18-hole public golf course that is open daily, Victoria Day weekend through the second Monday in October. A public four-court tennis facility is on Cameron Falls Drive.
The park visitor center, at the junction of the entrance road and Prince of Wales Road, is open daily 8-7, mid-June through Labour Day; 9-5, early May to mid-June and day after Labour Day-second Mon. in Oct. Interpretive display centers at Cameron Lake and the Waterton townsite describe the park's subalpine forest and the history of the International Peace Park. All are open daily 24 hours.
Interpretive talks are given most evenings at 8 at the park's indoor theaters from Canada Day to Labour Day. There also are guided walks and other interpretive programs; phone (403) 859-5133.
Those wishing to camp in Waterton's backcountry campsites must obtain a park use permit ($9.80 per person, per night) at the visitor center. You also can register your outing with the Park Warden Service.
Hunting is prohibited. Anglers need a national park fishing license, which can be obtained along with fishing regulations at the park offices, information center, campgrounds, from park wardens and at the service station in the townsite. Motorboats are permitted on both Upper and Middle Waterton lakes with a boat permit; water skiing, however, is permitted only on Middle Waterton Lake.
ADMISSION
ADMISSION is $9.80; $8.30 (ages 65+); $4.90 (ages 6-16); $19.60 (up to seven people arriving in a single vehicle) per day. An annual pass, valid at all Canadian national parks, is available.
PETS
PETS must be leashed at all times while in the park.
ADDRESS
ADDRESS inquiries to the Superintendent, Waterton Lakes National Park, P.O. Box 200, Waterton Park, AB, Canada T0K 2M0; phone (403) 859-2224.
GEM_DESCRIPTION
The prairies meet the mountains in this popular summer vacation site.